These Banana Choc-Chip Muffins have become a staple in our house since we discovered them a few years ago. They are delicious straight out of the oven when the chocolate is still warm and melty, but also good the next day (if they last that long!).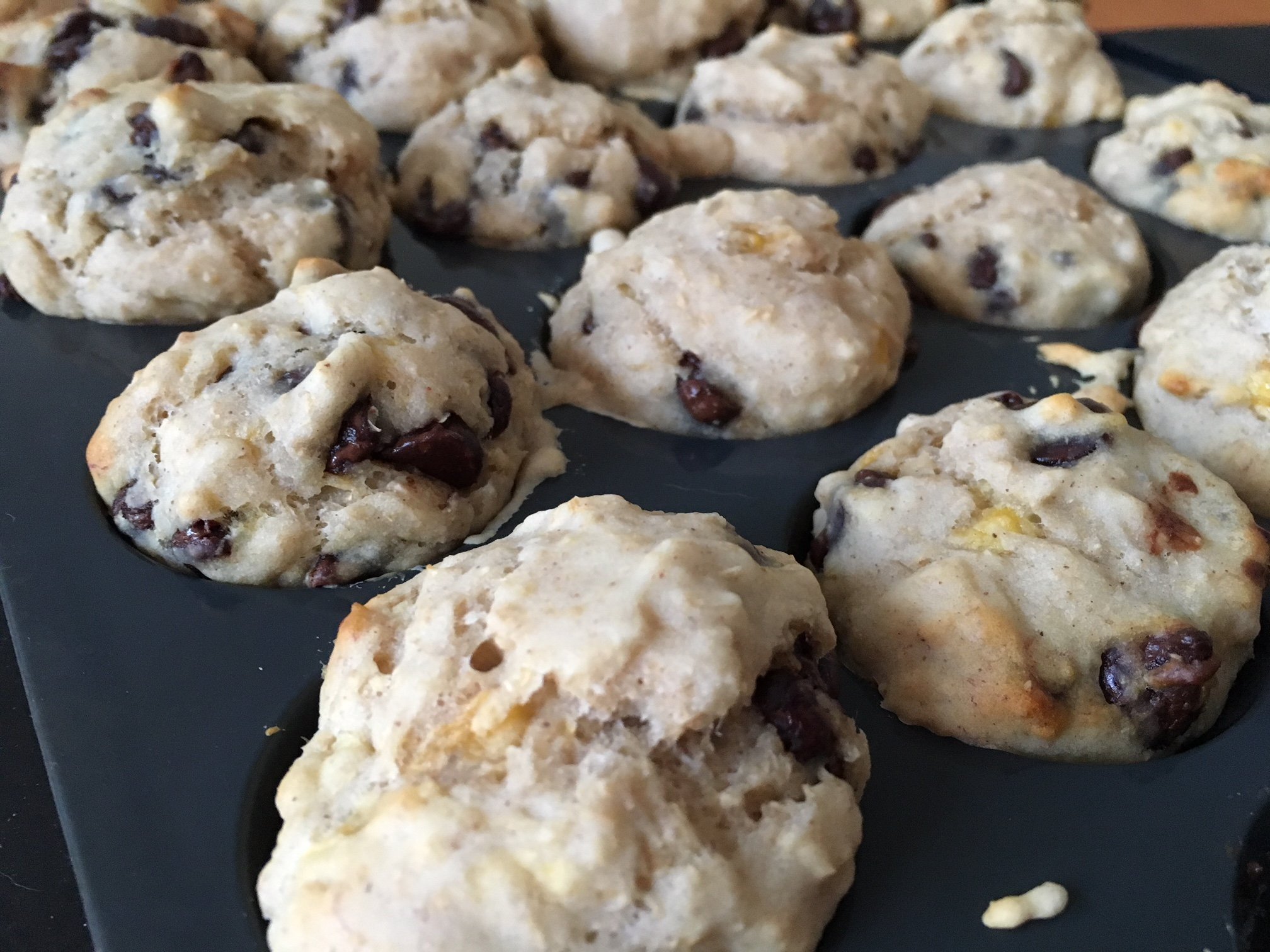 You can get the recipe here: https://checkeredchef.com/2015/10/07/the-best-banana-choc-chip-muffins-you-have-ever-tasted/
Or, here it is:
Ingredients:
2 bananas
1 ½ Tablespoons sunflower oil
2 Tablespoons honey
Shake of cinnamon
¾ cup coconut milk (or any milk of your choice)
1 cup wholemeal self-raising flour
½ cup white self raising flour
½ cup chocolate chips (we like dark chocolate chips and might use a bit more than half a cup!)
Method:
Preheat oven to 160℃ (350℉)
Mash the bananas.
Add sunflower oil, honey, cinnamon and milk.
Combine.
Add flours and chocolate chips.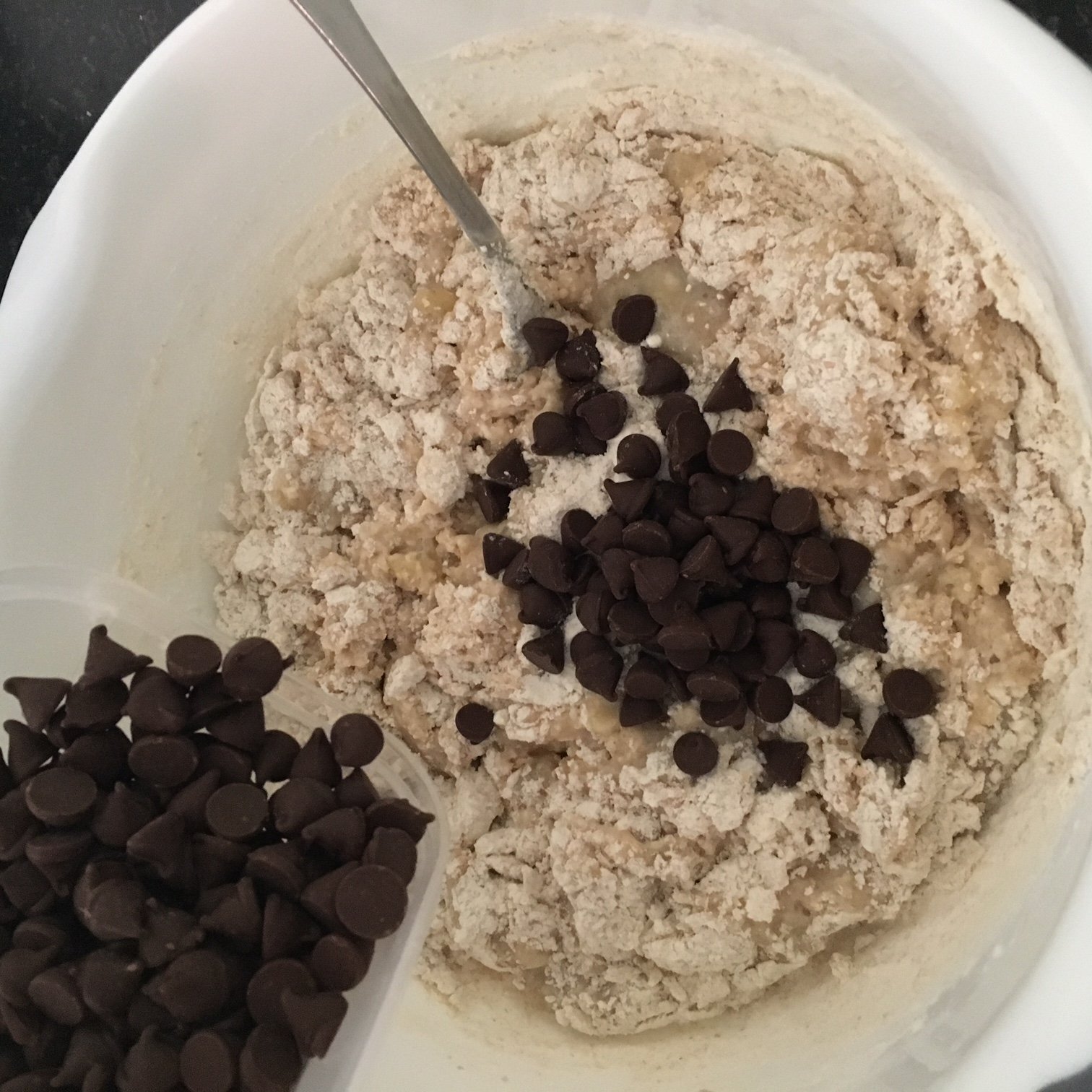 Mix.
Spoon into muffin tray (we usually use a silicone mini muffin tray).
Bake for 15 minutes.
Enjoy!