Oh sweet it is! I love food. Do you love food my steemit friends.
One of my favourite food when I was on set working with mindstorm creations in our capital town accra Ghana.
It was prepared with
*Noddles
*Chicken
*Onion and onion leaves
*Papper
*Garlic
*Shrimp
*Salt
*Egg
*Maize
*Water(number one ingredient,lol)
*Maggi(special and secret ingredient)
My favourite part is it was prepared by the ceo of the production and the director himself Chef Simon. I love my pap he is just a great cooker.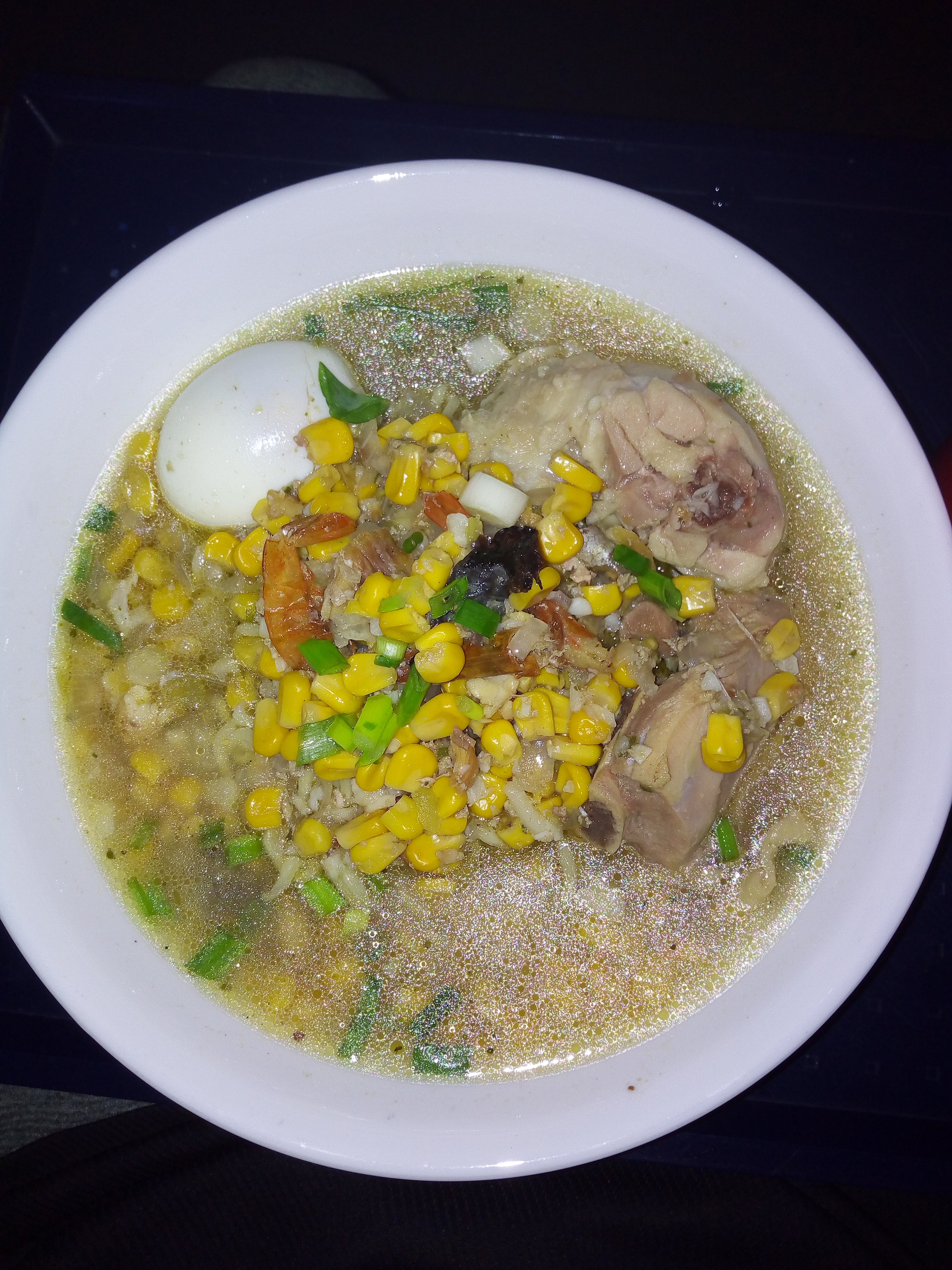 *Food Quote Of The Day*

'We eat to live but we dont live to eat'
Jac Oskele thoughts