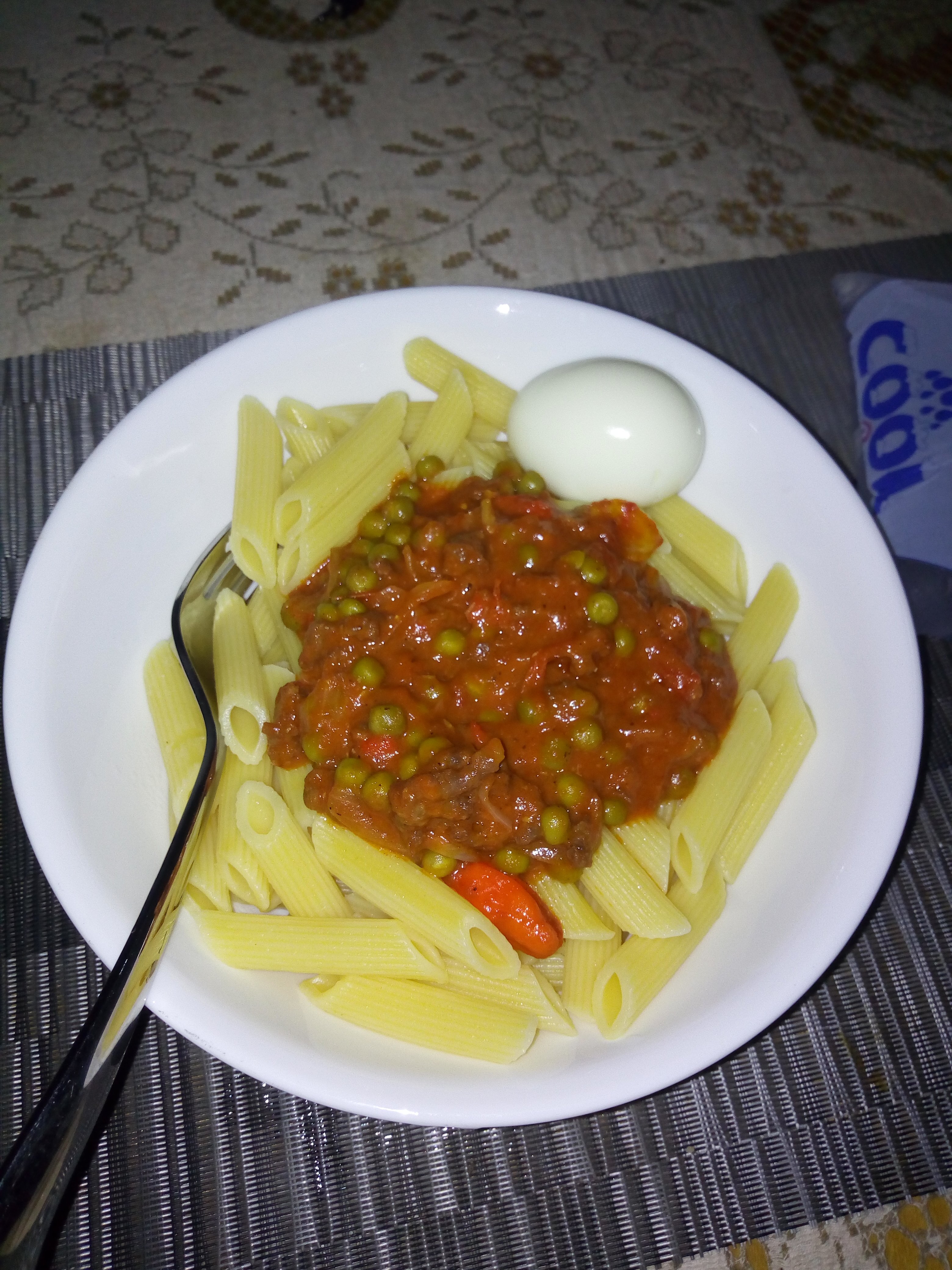 One of my fovourite food on the set of District 233 with Mindstorm Creation.
As usual it was prepared by the ceo of the production who is also the director. Chef Simon who is my pap,lol.
He is the best modern cook I have ever met, I am not sure I can list the ingredients to prepare this food but it is easy and simple.
Makroni or speghatti with that green kind of beans and stew. It has special taste like no other food and that makes it extraordinary food and on my favourite list.
          Food Quote Of The Day

Not all food taste the same but every food has it kind of speciality.
Jac Oskele