Hi friends, hope this finds you well and in a great mood. And I know what will make your day even better, some fried ravioli. I mean who doesn't love ravioli?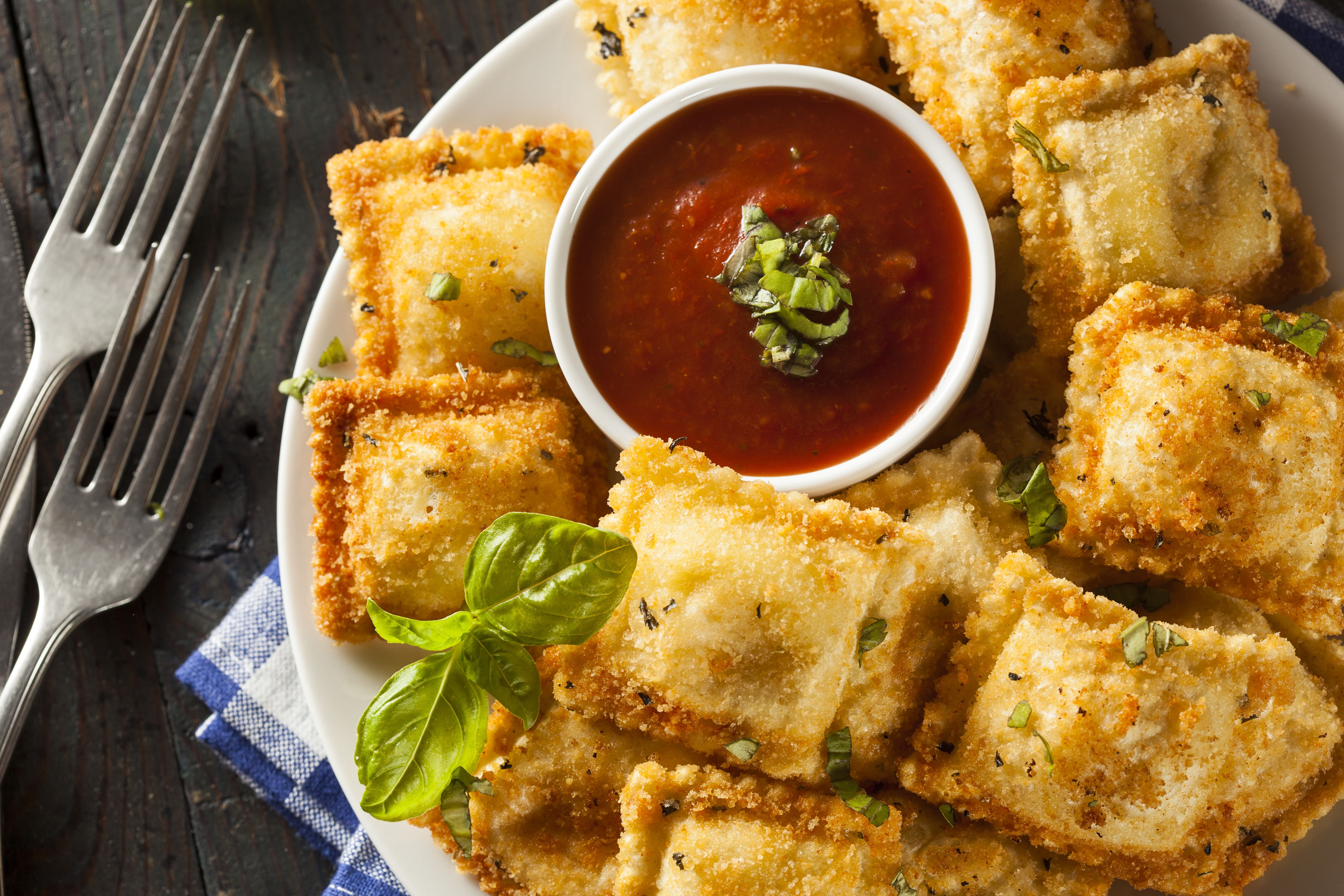 Here's what you need:
. Olive oil for frying
. 250 grams buttermilk
. 100 grams Italian-style bread crumbs
. One box of cheese ravioli bought in a store (about 24 of them)
. 20 grams freshly grated Parmesan cheese
. One store-bought jar of marinara sauce, heated
Let's fry:
. In a large frying pan, Pour olive oil to a depth of five cm and heat over medium heat.
. A deep-fry thermometer should read 165º C before you start frying
. As the oil heats, pour the buttermilk and bread crumbs in separate bowls
. Dip the ravioli in the buttermilk to coat generously then lightly shake to drain
. Toss in the breadcrumbs and place aside. Repeat this and the above process till your done with all the ravioli
. Once the oil is hot, fry them in batches while occasionally turning to ensure both sides are golden brown.
. Use a slotted spoon to remove the ready ravioli and place them on a paper towel to dry
. Sprinkel the fried ravioli with the cheese and serve with warm marinara sauce dip
You don't need popcorns to watch a movie all the time try something tastier like these fried ravioli. Plus they make a great appetizer! I'll check on you later, meanwhile, enjoy!