Hello lovely people. How's your day coming along? So, I figure by now you know I'm not a vegetarian. However, I do have some friends that are. And to avoid feeding them snacks for breakfast, lunch, and dinner whenever they visit, I learned and continually learn how to make vegetarian dishes that I too love such as spinach and cheese puff pastry pockets.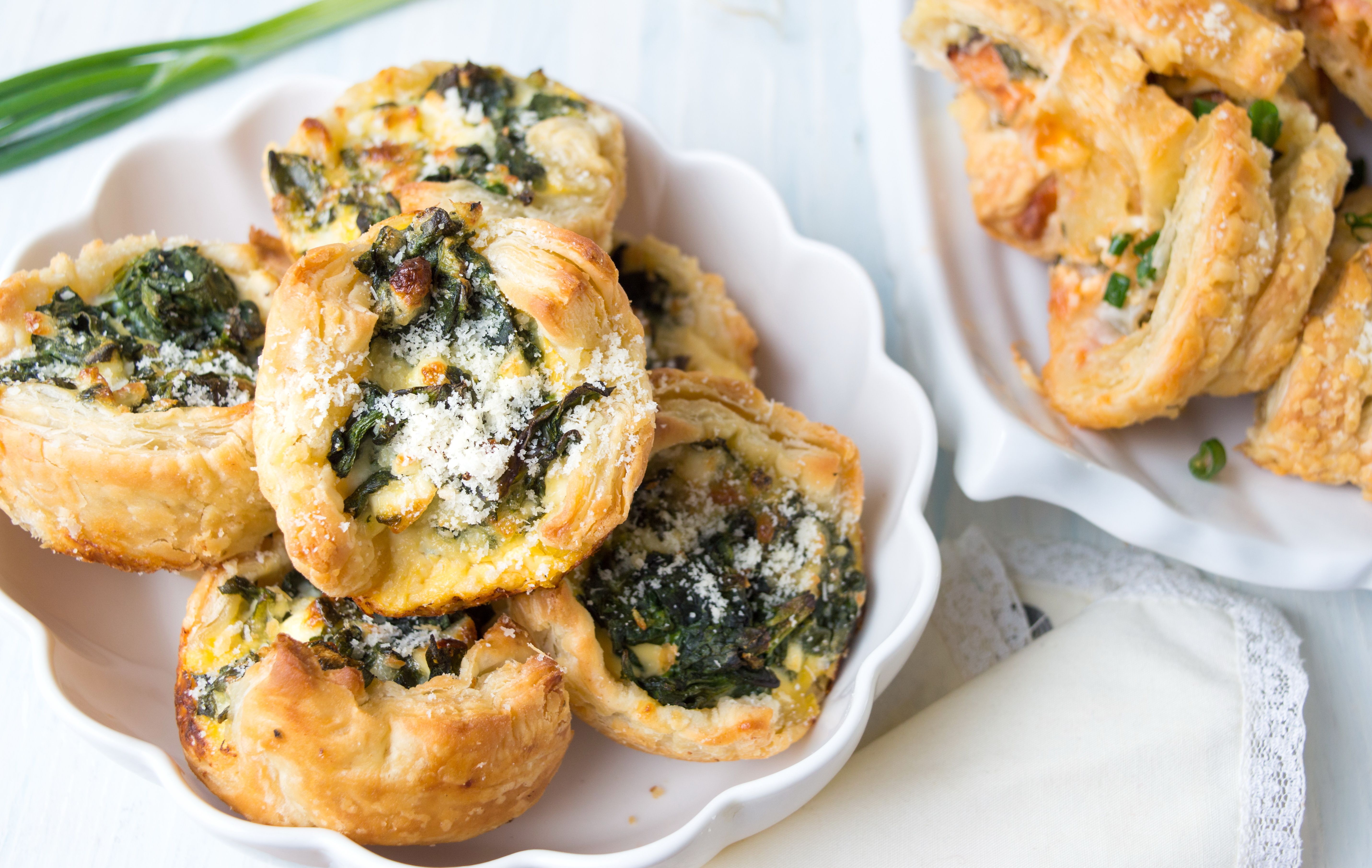 To make them you will need:
. 12 puff pastry shells, frozen and unthawed
. 240ml double cream
. 60 ml whole milk
. 1/2 tsp salt
. 1/2 tsp black pepper
. 450 grams of frozen spinach, thawed, drained of any liquids, and chopped
. 135 grams Fontina cheese
. 20 grams grated Parmesan cheese
. Three to five green onions finely chopped
Now for the baking part:
. Preheat your oven to 200º C
. Line a large baking sheet with parchment paper
. Arrange the frozen pastry shells on the baking sheet and bake for 20 minutes or until they puff and turn golden brown
. Cut out the center of the baked pastry shells using a small knife
. In a medium bowl, mix the milk, cream, salt, and pepper. Add the spinach, onions, and the cheeses as you stir.
. Spoon the spinach mixture into the pastry shells and bake for half an hour or until the pastries are a golden brown and the filling is hot
. Place them on a plate and serve
YUM!! I make them even when my vegetarian friends aren't around. They are delicious, nutritious, and only take an hour to make. You should try them,enjoy!!