Happy Wednesday everyone!
I want to share a quick, easy recipe for some breakfast bars I made recently. The highlight of these is that they only take 10 minutes to make and you've got a delicious sweet snack to enjoy on the go - perfect for anyone with a really busy schedule or wants something healthy to snack on. These aren't just for breakfast, they can be enjoyed anytime but taste lovely and sweet due to the honey and dates.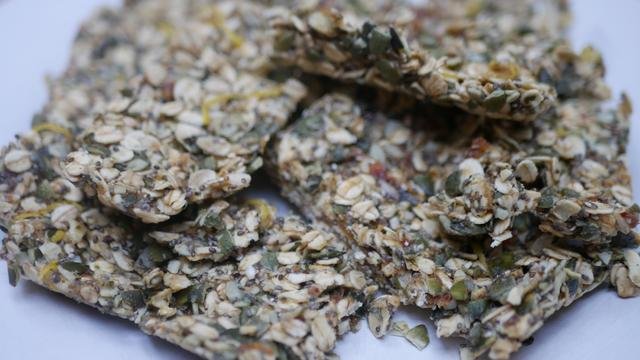 I decided to make these for the first time this week and they've proven so useful when I've needed a little pick me up in the morning or while I'm out and about.
Ingredients:
Makes 8 slices
120g whole rolled oats
7 medjool dates (stones removed)
80g pumpkin seeds
2 tablespoons chia seeds
1 tablespoon tahini
3 tablespoons honey
1 tablespoon coconut oil
Juice and zest of 1 lemon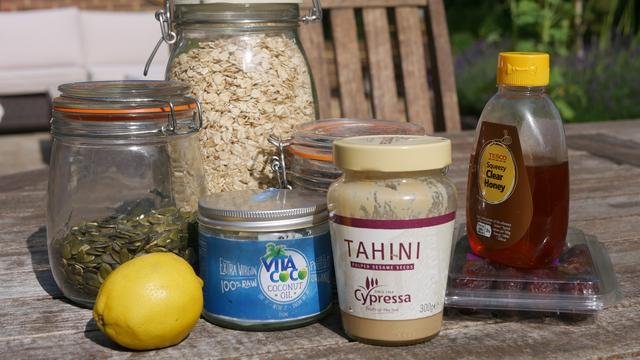 Method:
1. Melt the lemon juice, honey, tahini and coconut oil in a pan on a low heat and leave to melt while completing steps 2, 3 and 4 (keeping an eye on the mixture).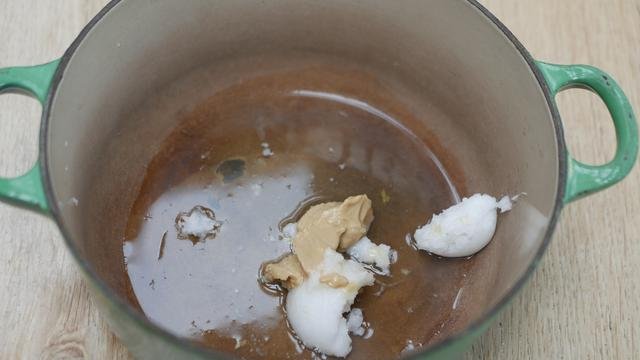 2. Put the pumpkin seeds in a food processor and blend for 30 seconds or so until they're chopped. Put these into a large mixing bowl.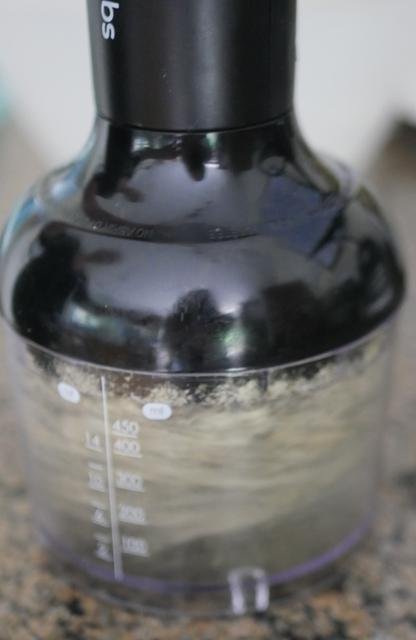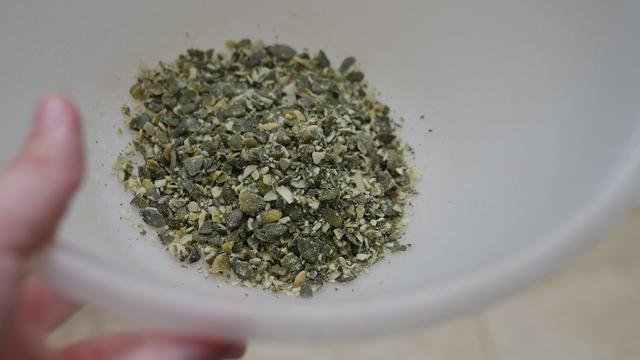 3. Remove the stones from the medjool dates, then put them in the food processor and blend, until the mixture looks like a sticky paste, then add this to the mixing bowl.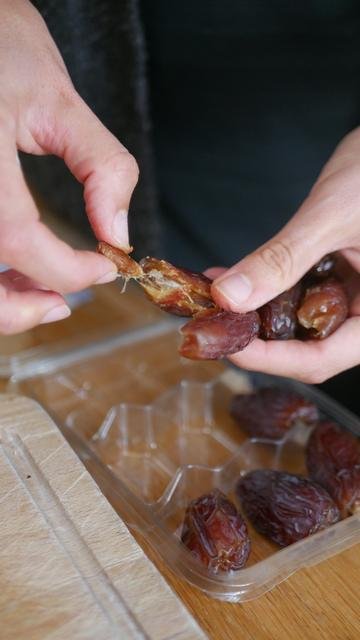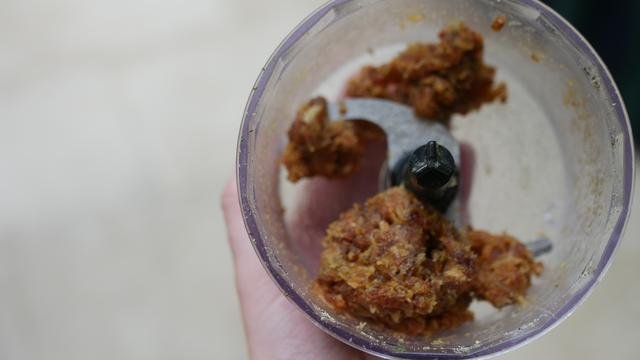 4. Add the chia seeds, oats and lemon zest to the mixing bowl.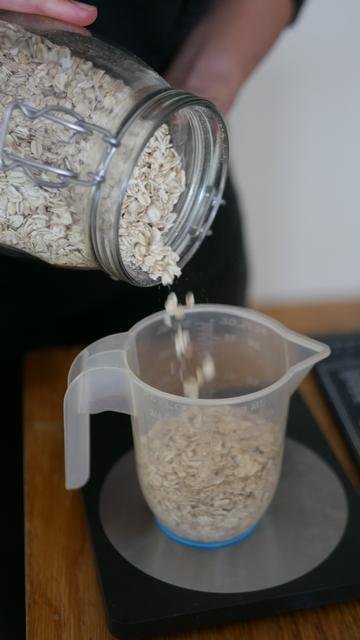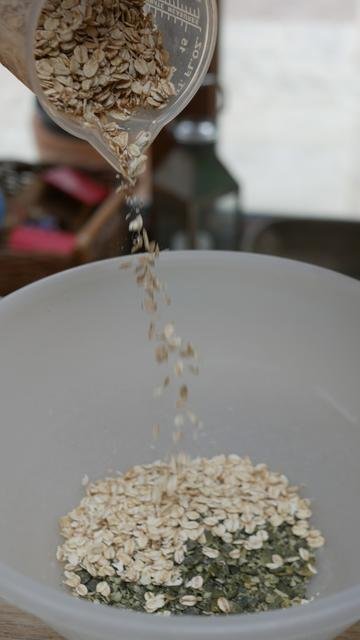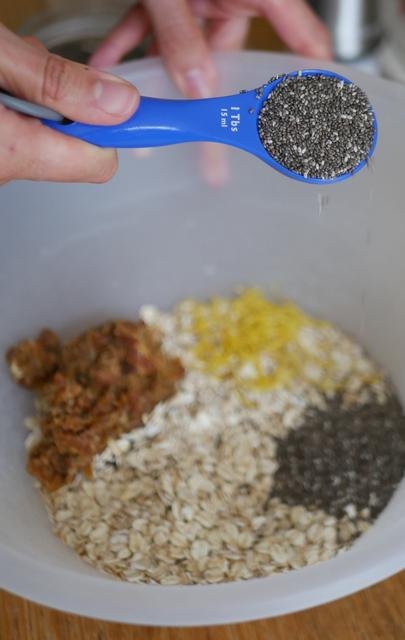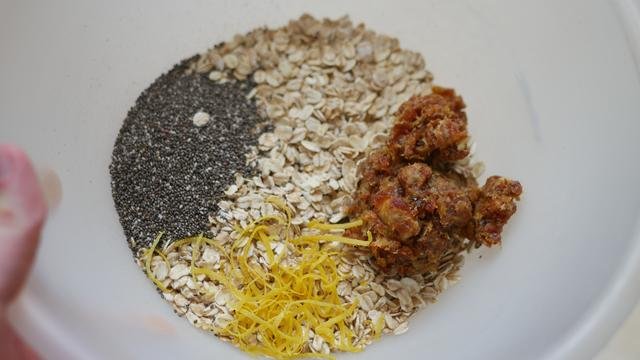 5. Add the heated contents of the pan and then mix everything together with a spoon.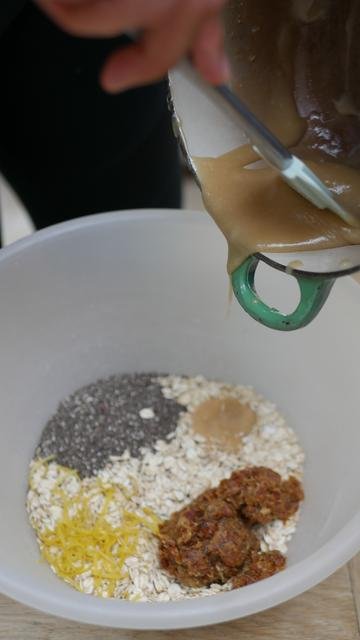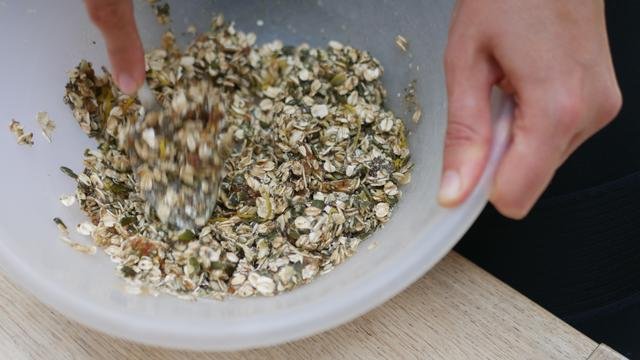 6. Take a large tin and line it with baking paper, then pour the mixture in, pressing it down evenly.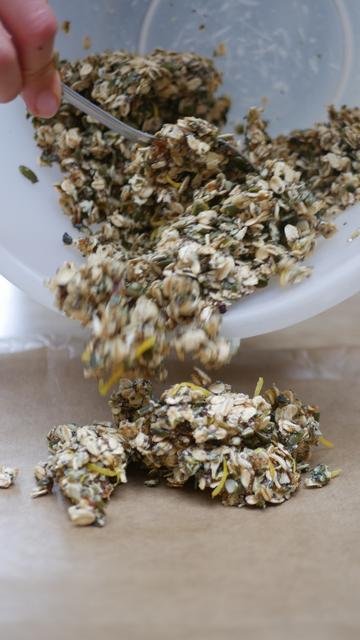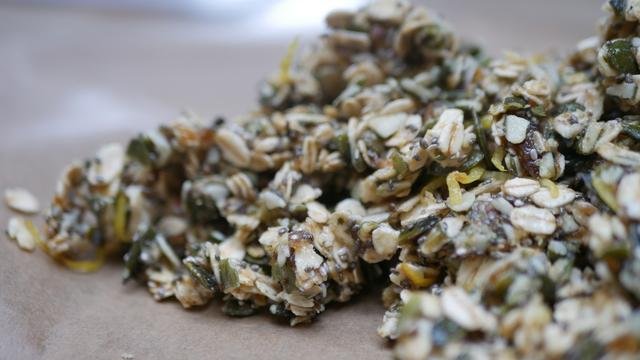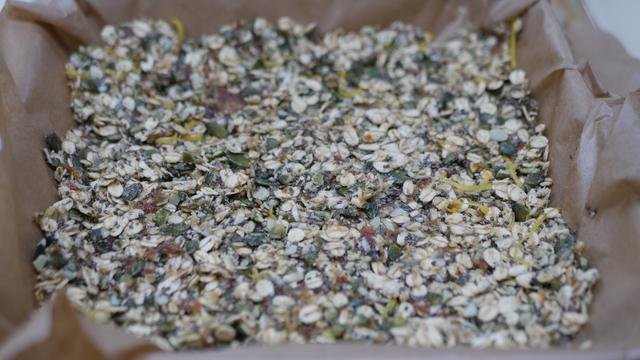 7. Leave the tin in the fridge for about an hour to harden.
8. Take the tin out of the fridge, then cut the mixture into slices or squares and enjoy!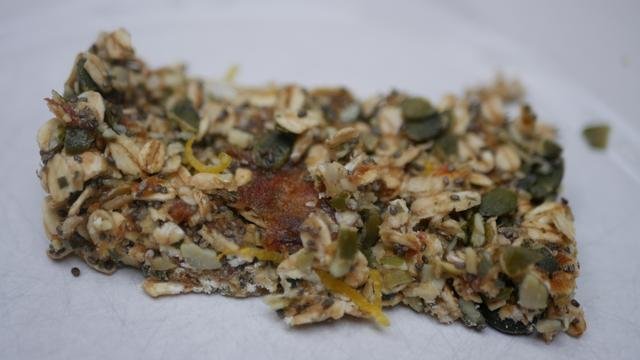 You can even put them in a tupperware, keep them in the fridge and enjoy them for days. 
Let me know if you make these and what you think! 
For more recipes, follow my sister, @elstheardentblog - she recently made some delicious lemon biscuits.
Jo x