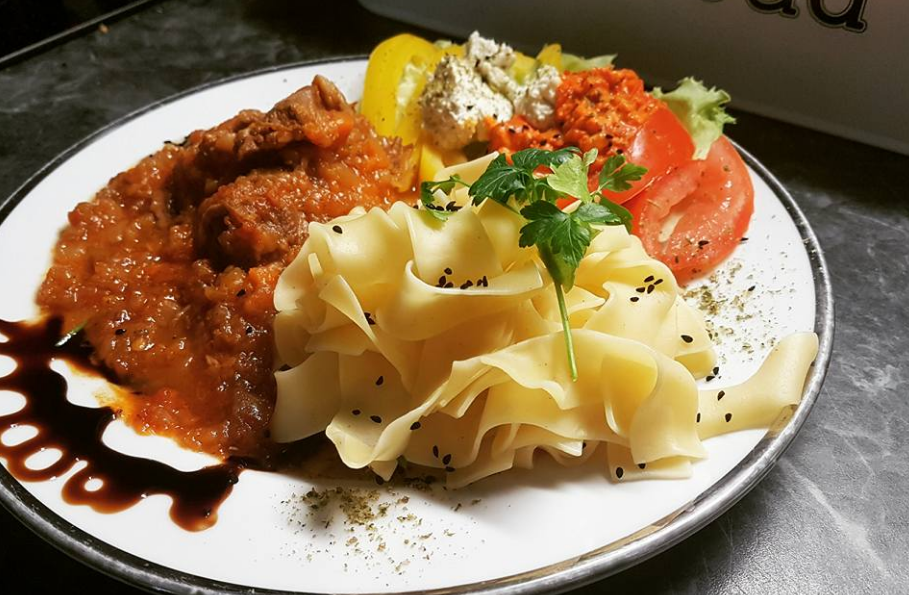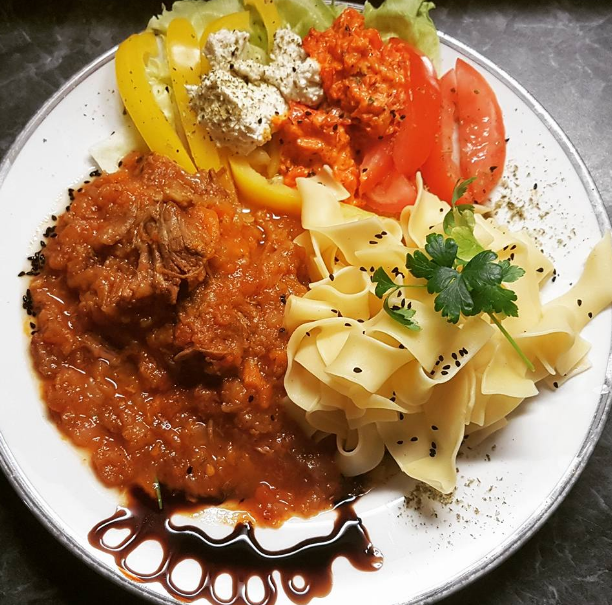 Ingredients
1-1 / 2 kg beef spatula (cut into pieces approximately 5 cm)
2 medium-sized thin grain pails
3 tablespoons of olive oil shoulder
3 laurel leaves
100 ml of wine
1 canned tomato paste
1 tablespoon of tomato jelly potato
1 cinnamon
200 ml of water
salt
pepper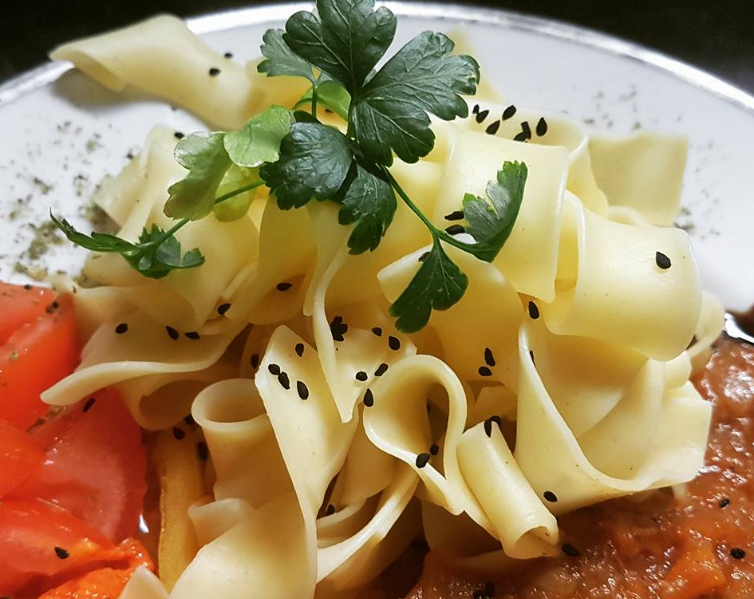 PREPARATION OF MEAT
1 Bring well the meat pieces with kitchen paper. You should not have any juices at all.
2
In a pot, preferably warm up the oil in a strong fire and blend the meat from all sides, for 8-10 minutes.
3
We remove the meat and put in the saucepan until it fades for 2-3 minutes.
4
We put the meat back into the pot and leave it for 1 minute, then quench it with wine.
5
Leave it until the wine evaporates.
6
PREPARATION OF SALCAS
Add all the other ingredients and water and once we get the waves, we lower the fire.
7
Cover it with a lid and let it boil in very low fire for 1.5-2 hours, until the meat becomes tender.
8
Within 1 hour we eat meat, pour salt and pepper and correct it if necessary.
9
disclosed
On a plate or in plates, warm with rice, or mashed potatoes or chips.