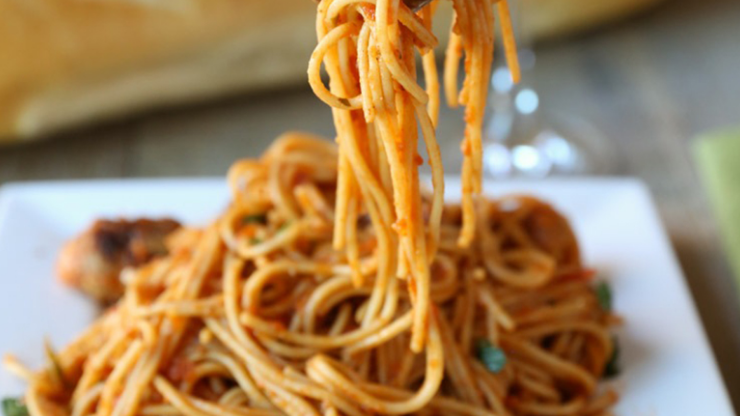 Preparation:
In olive oil, fry the onion and garlic, then add the other ingredients in the same pot.
Boil water, wait to boil and lower the fire and boil for 10 minutes, or until the spaghetti gets boiled.
The water will evaporate and will remain just as good as a wonderful dressing.
Add crab, salt, pepper
Ingredients:
1 tablespoon of olive oil
▪ 1 minced onion
▪ 4 cloves of minced garlic
▪ 1 tablespoon of salt,
▪ 1 pack of spaghetti
▪ 3 cups of small half-cut tomatoes
▪ 2 fresh basil cups
▪ ½ cup of water
▪ 300 g of minced sausage
▪ salt
▪ pepper
▪ 1 cup of parmesan or whipped cream, as desired