LOSS WEIGHT WITH A FEW SIMPLE INGREDIENTS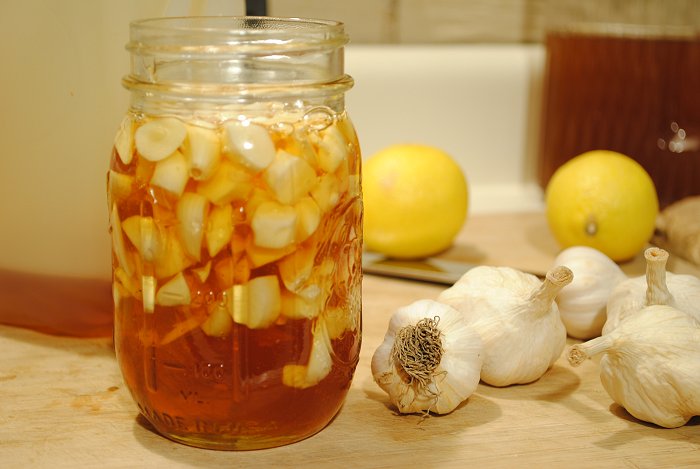 This is what I do when I want to lose weight.
Get a small container with a lid, pour honey into container a little more than half way; peel a whole head of garlic and add to honey( no need to chop garlic once peeled) cover with lid and allow to sit for at least 24 hours before use.
DIRECTIONS:
Into an 8oz cup of warm water squeeze half of a lemon juice.Add 1 Tablespoons of honey infused with garlic mixture, stir until well combined.Drink entire 8oz cup of water mix with lemon, garlic/honey.Do this every morning on an empty stomach for best results.WILL SEE RESULTS in 7 Days, it really works, enjoy your weight loss😊Boost your results with diet and exercise.
LIST OF OTHER BENEFITS TO GARLIC, HONEY & LEMON:
GARLIC: has antiviral and antibacterial properties
Boost the immune system
Help with iron absorption
Help with cough/ sore throat
Reduce high blood pressure
Lower cholesterol
Antioxidant properties
Detox from metal toxicity
HONEY: antibacterial anti fungal antiviral
Blood sugar regulator
Promotes wound healing
Probiotic
Strengthen the immune system
LEMON: Strengthen the immune system
Treat infection of the throat
Assist in preventing high blood pressure, diabetes,constipation
Improves teeth, hair and skin
thanks for stopping by