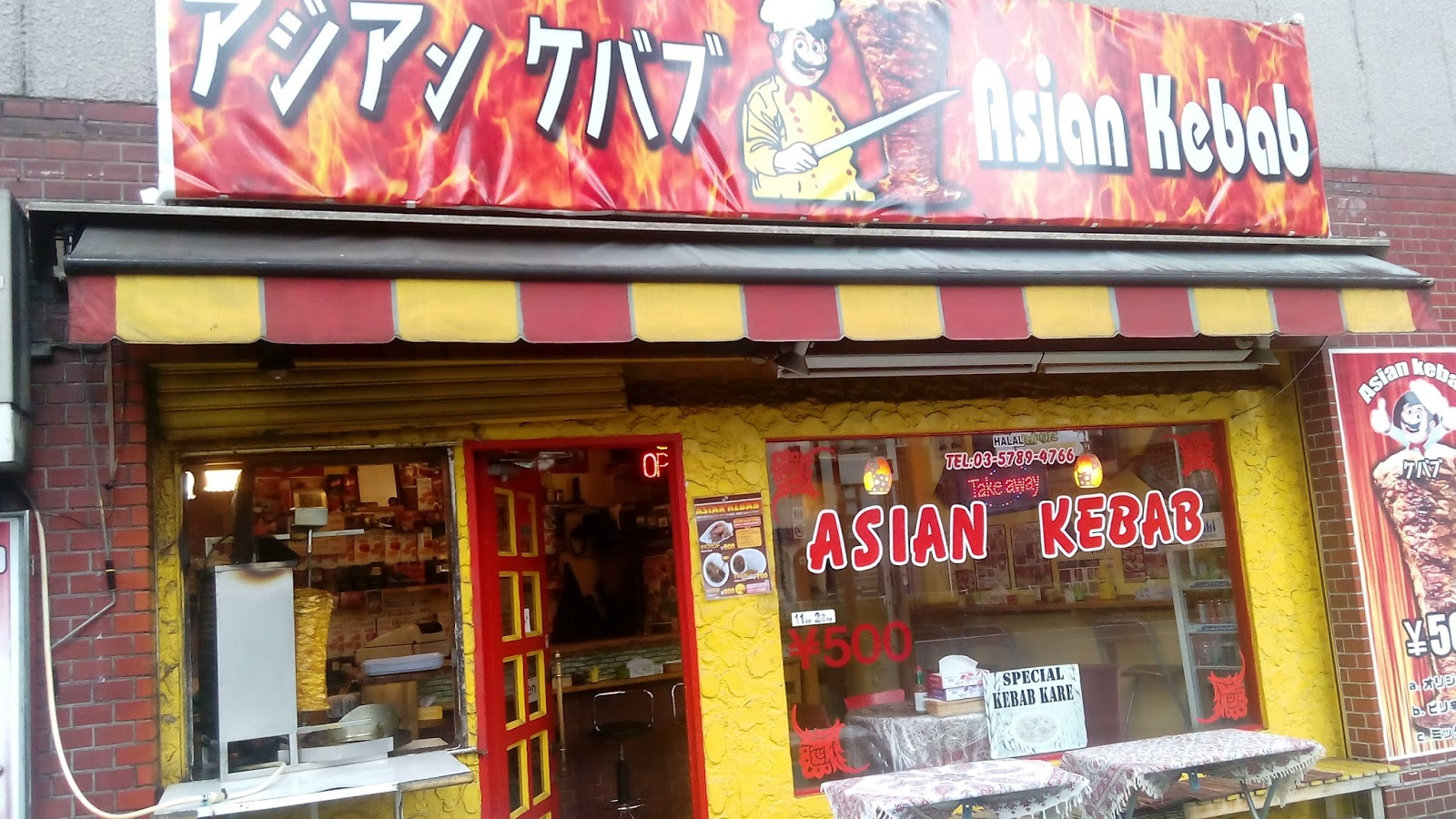 Asian Kebab is a great place to get a huge Doner Kebab that is cheap and will fill you up. This place is great and is pretty popular during lunch time especially with the students from Temple University which is just down the road. They also have some photos on the wall of some Japanese comedians eating there. It is located just a few minutes from Shirokanetakanawa station.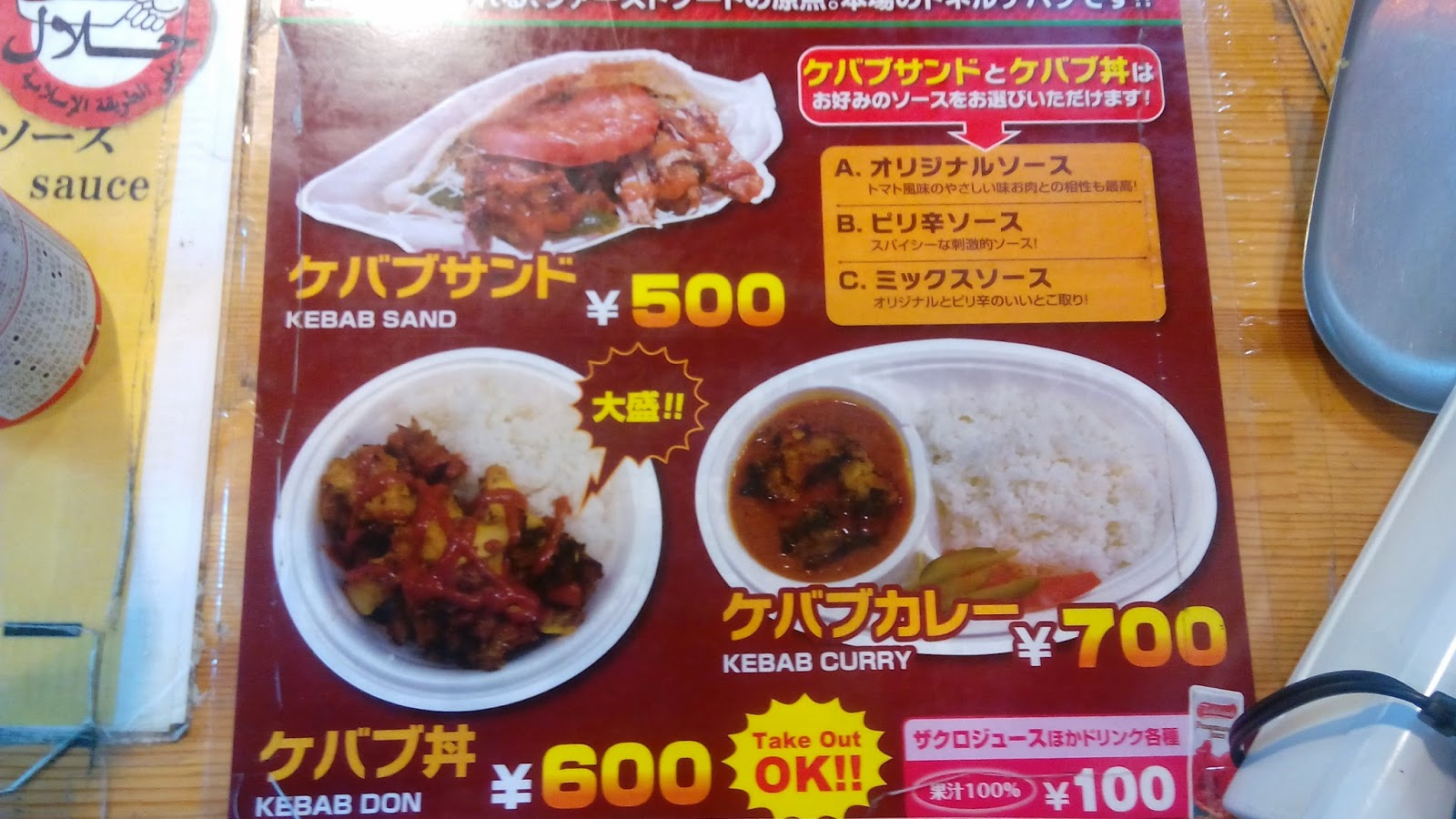 At Asian Kebab you can choose from the limited menu, kebab curry, kebab don (rice with kebab meat on top), or a kebab sandwich. I have had them all and to be honest I would just stick to the kebab sandwich.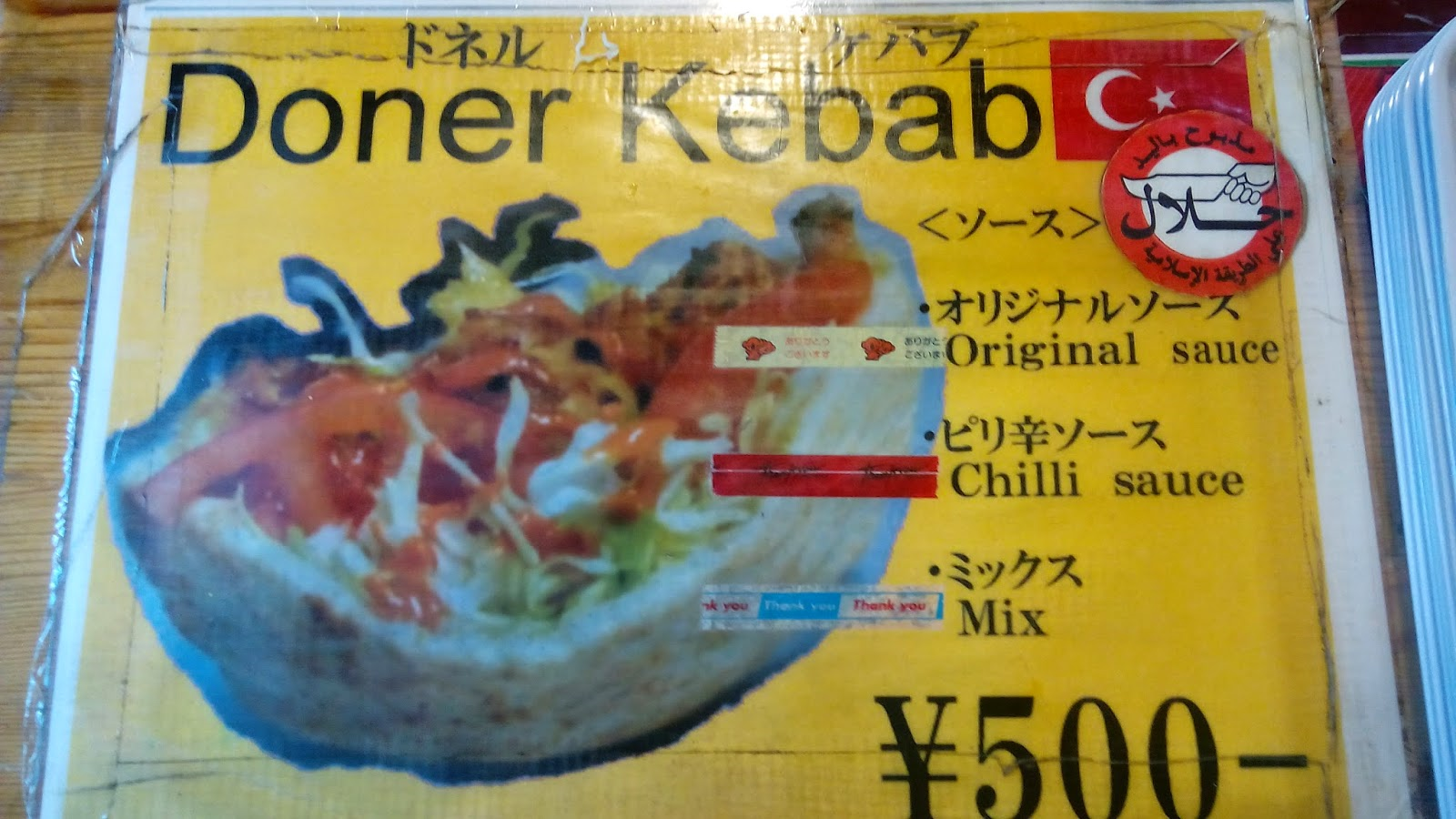 The kebab sandwich is only 500yen which is a great price for what you get. The staff speaks Japanese and English so don't be shy. Once you order your kebab sandwich you should tell them what kind of sauce you want. They have original, which is mayonnaise with some spices, chili sauce, and mix. I recommend the mix sauce which has a lot of flavor but not so spicy.
The meat is Halal meat which means that it has been butchered according to Islamic law.
You can grab the drink on your own, but don't forget to pay for it. The drinks are only 100Yen.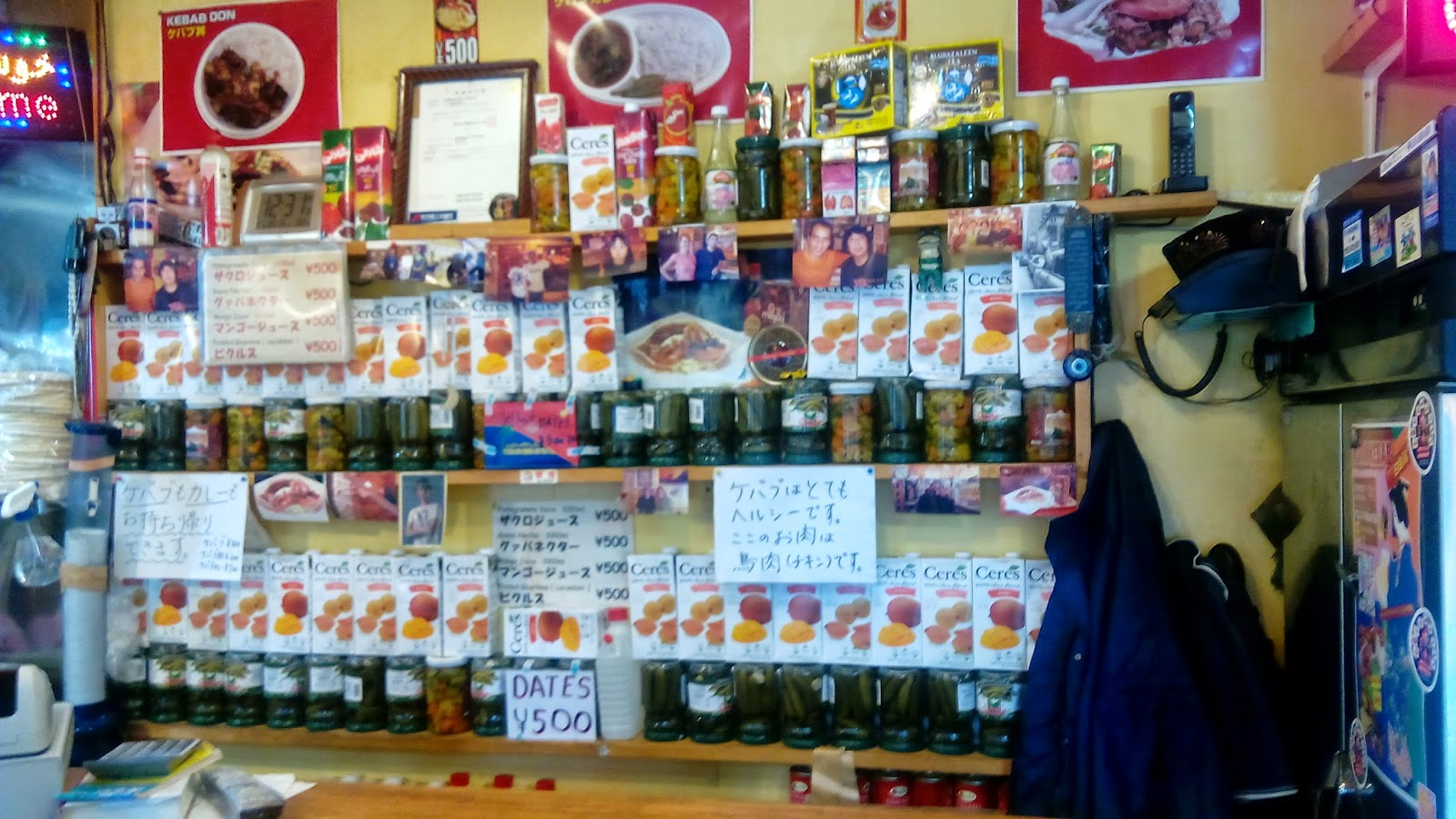 They have other things you can order to drink on this wall. If you look close enough and know your Japanese comedians you can see the photo of one with one of the staff/owner.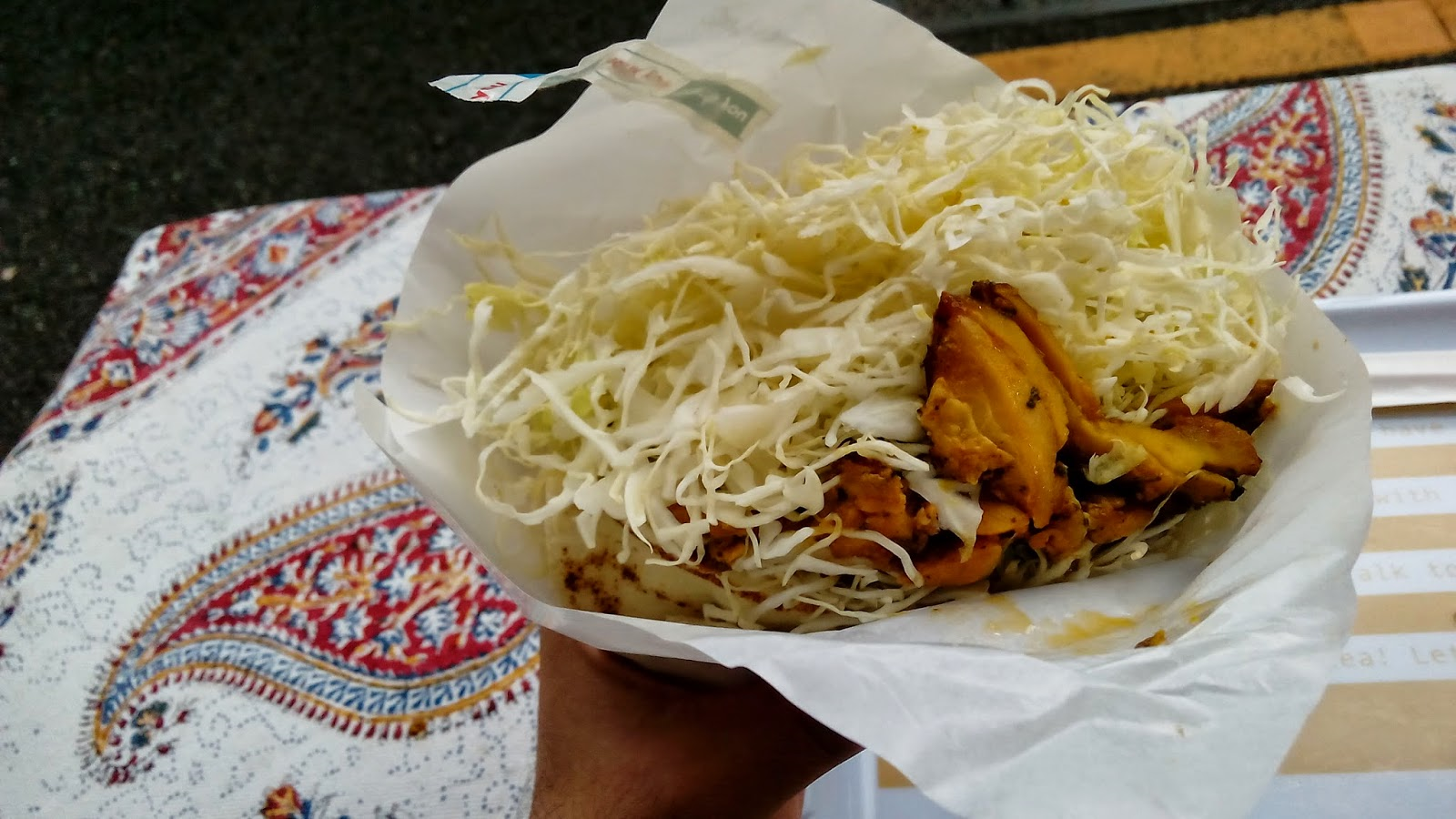 I don't think I mentioned it but the meat is chicken. As you can see this is a pretty big kebab sandwich. They do put a lot of shredded cabbage on the top and inside a slice of tomato and some pickles, but this is still one of the best and biggest kebab sandwiches I have had before.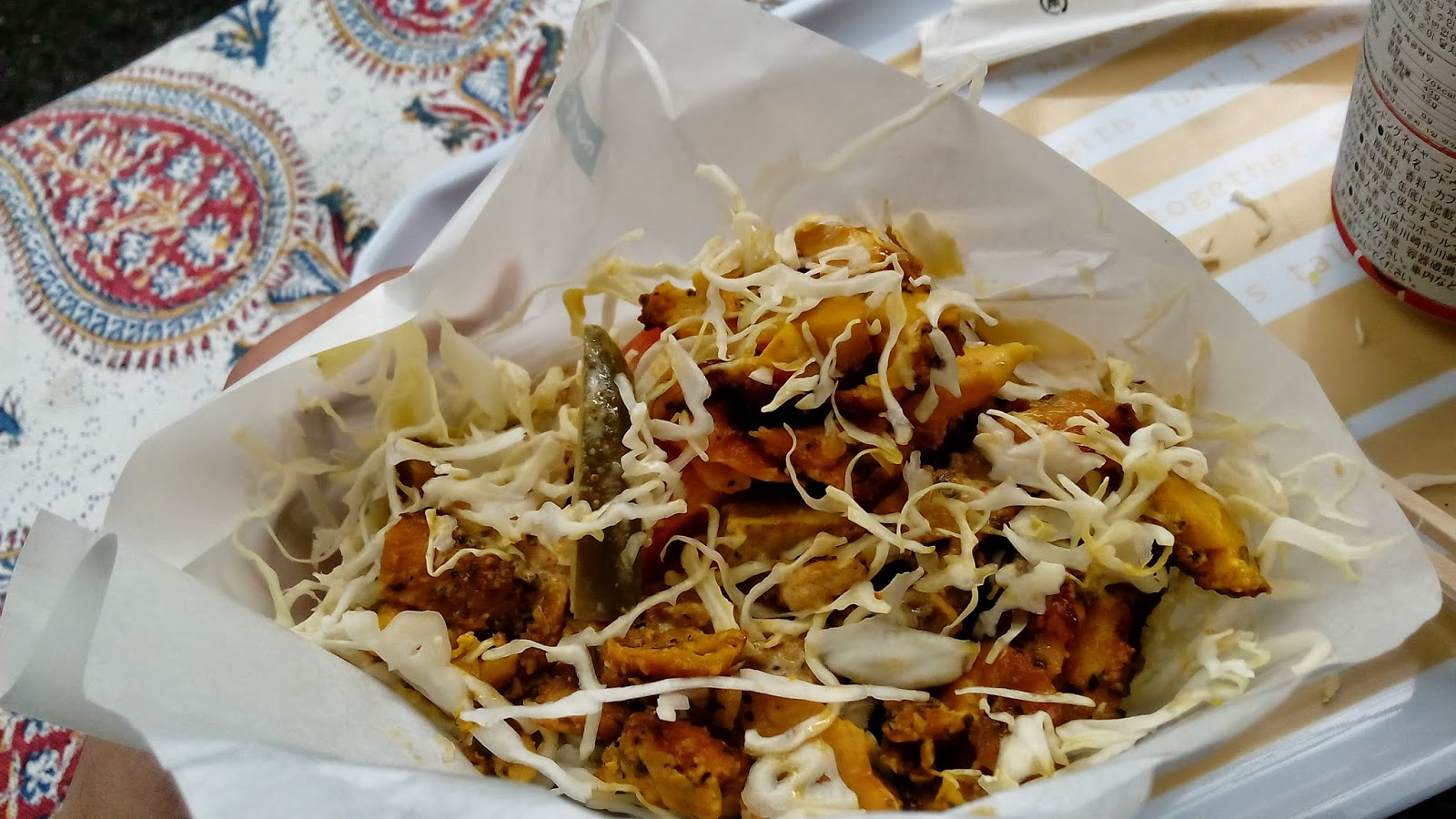 I love this place and the staff is always friendly (I think it's because they think I'm Arabic or something lol). I highly recommend you check this place out.