Don't be confused with the word vegan in a headline - It's not a place where you gonna be offered a bowl of greens with a drop of olive oil and have a lecture from the waiter on how good it's for you and how light you will be feeling after dinner.
I'm not a vegan, but I can tell you that one of the BEST sushi places I've been to... serves no fish! 🍣
Не пугайтесь слова "веганские" в заголовке - это не про кафе здорового питания, где вам предложат миску зеленого салата с каплей оливкового масла, и будут вам рассказывать, как это полезно для здоровья и какую необычайную легкость вам принесет этот ужин!
Я не веган, но честно признаюсь, одни из самые лучших суши, которые я пробовала... Были без рыбы!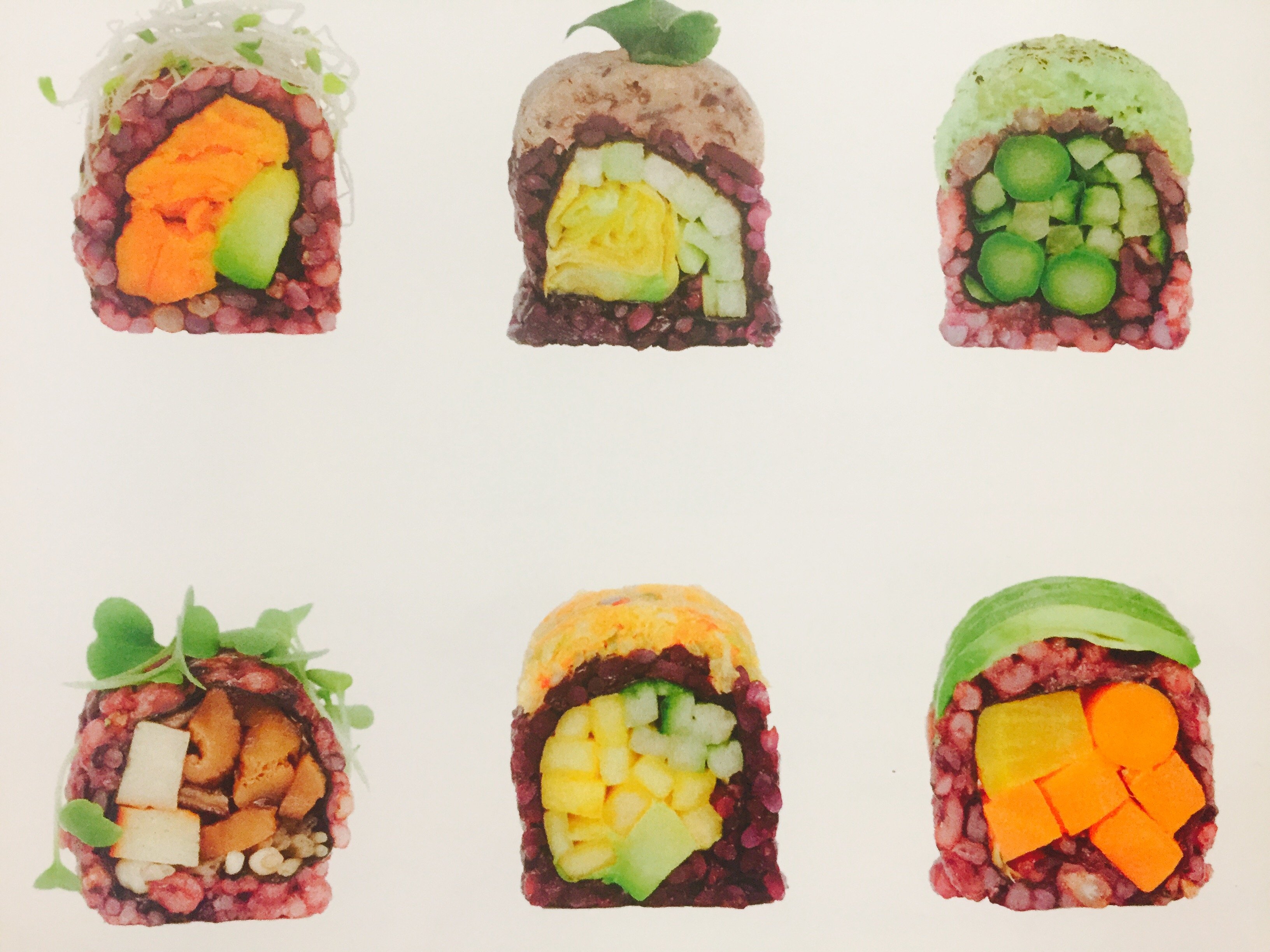 Today I want to share with you this tiny little sushi and noodle bar in Manhattan called Beyond Sushi, that serves delicious vegan alternatives to traditional Japanese dishes.
This is a rare chance here to have a healthy, tasty and satisfying meal without spending a fortune!
Сегодня я хочу поделиться с вами этим маленьким суши-баром на Манхеттене Beyond Sushi, который создает веганские варианты традиционных японских блюд.
И это большая редкость тут, чтобы получить вкусный, полезный и сытный обед, и при этом не упасть в обморок от счета!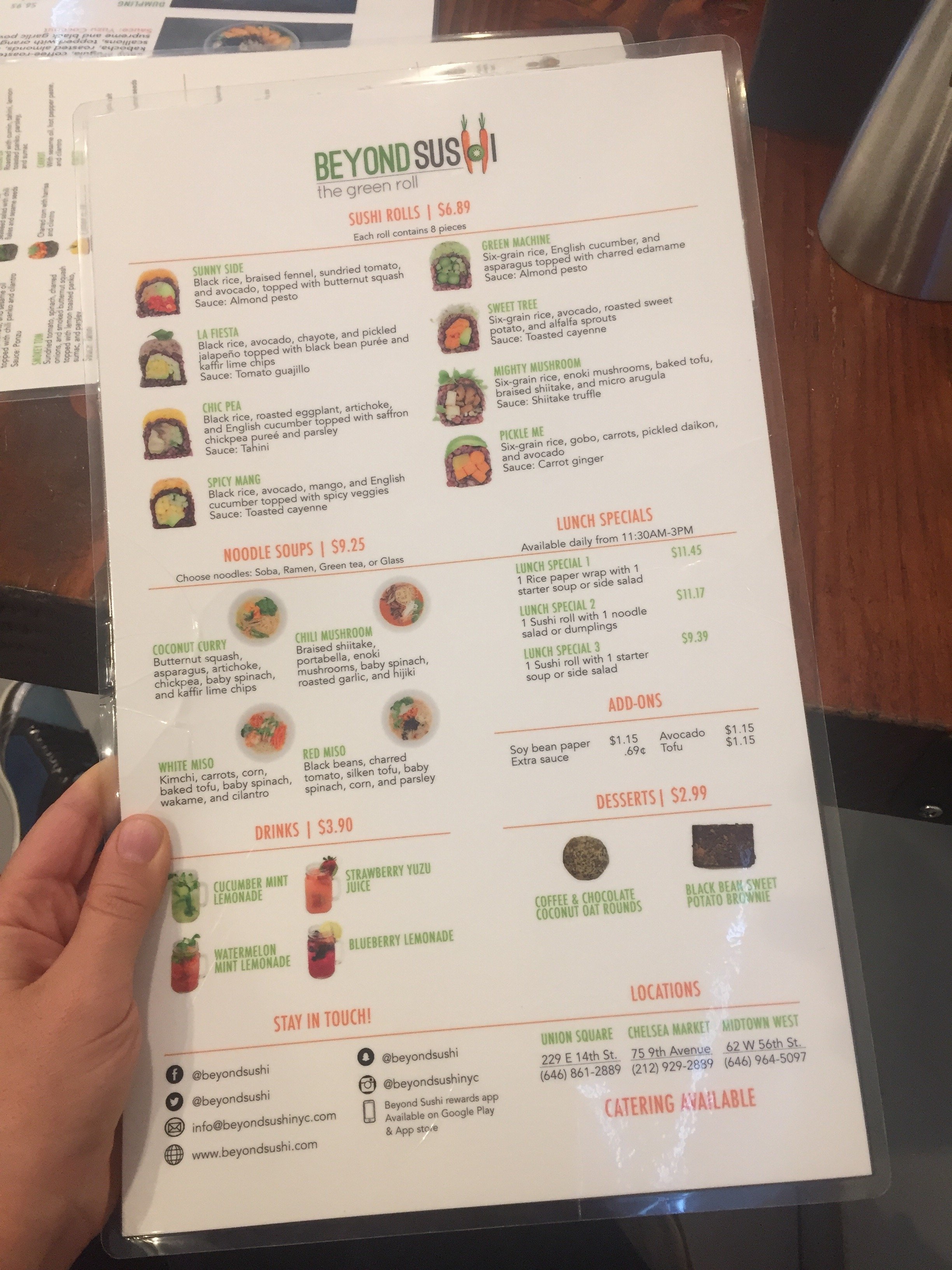 And it's totally addictive:)
Every time I go to the MoMA museum to see a new exhibition, I always go couple of blocks up the 6th av. to treat myself with their coconut curry soup and some avocado and hummus rolls...🍜
Остановиться невозможно:)
Каждый раз, когда я хожу на выставку в музей МоМА, я обязательно потом прохожу пару блоков наверх, чтобы зайти туда и побаловать себя супом из кокоса с карри или роллами из хумуса с авокадо...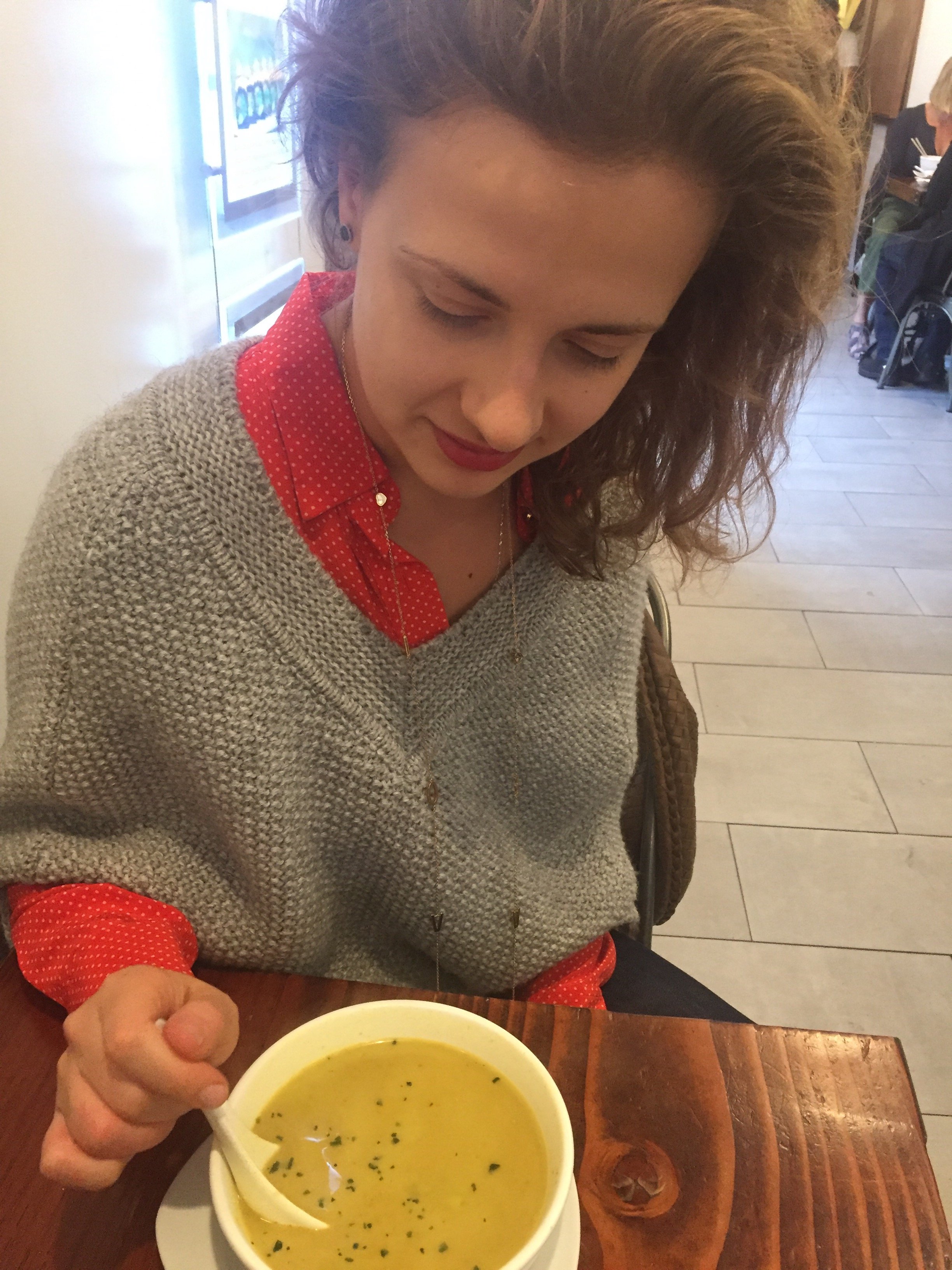 I guess their secret is in sauces - they do some magic with seeds, beans, spices and herbs...
As a result you get very unusual combinations of veggies, legumes, fruits, that tastes just like the sushi you are used to... but better!
Мне кажется, их секрет в соусах - они как-то волшебно смешивают разные семена, травы, специи...
В итоге получается интересная комбинация из овощей, бобов, фруктов, которые по вкусу очень напоминают традиционные суши... Только лучше!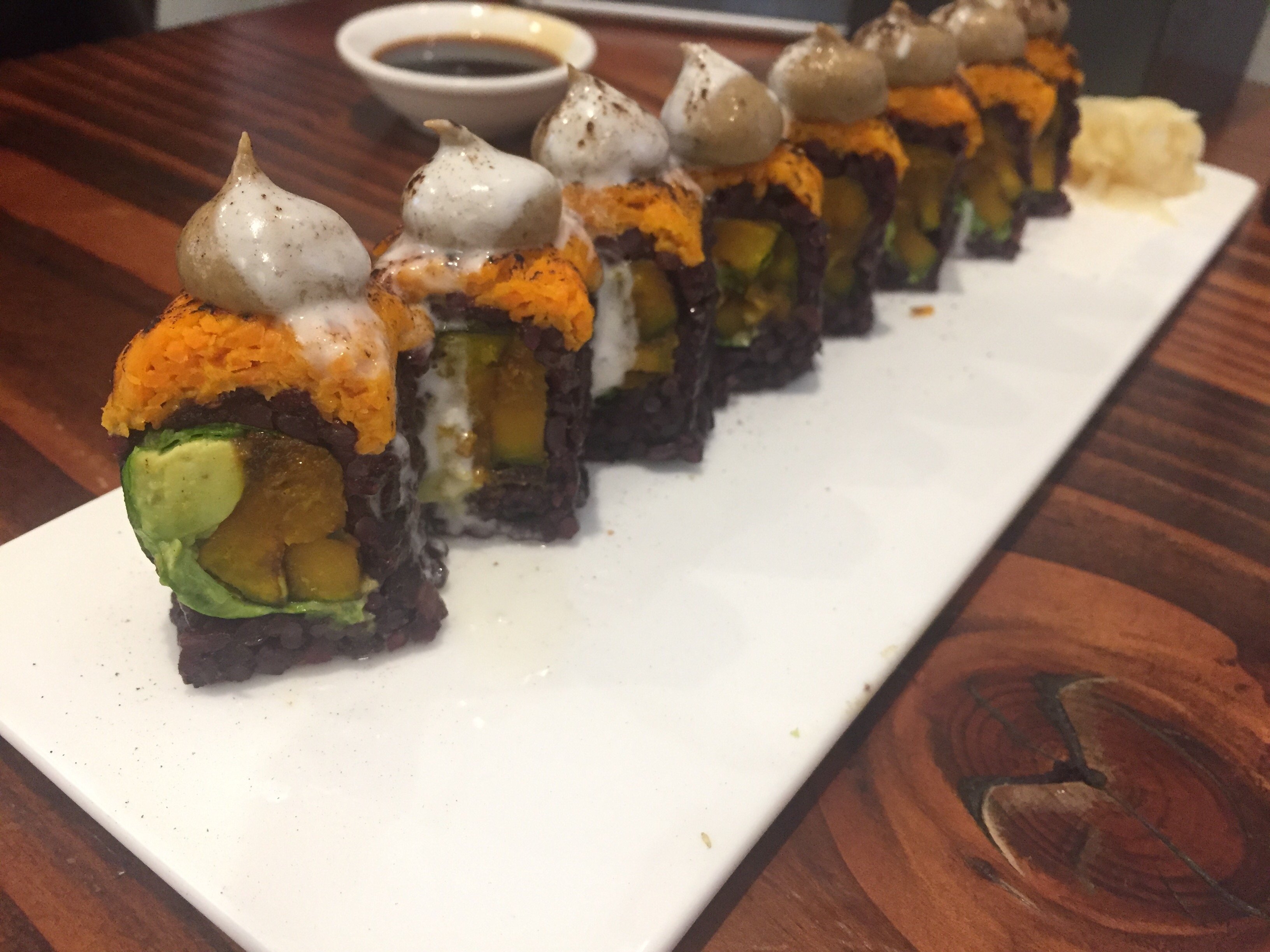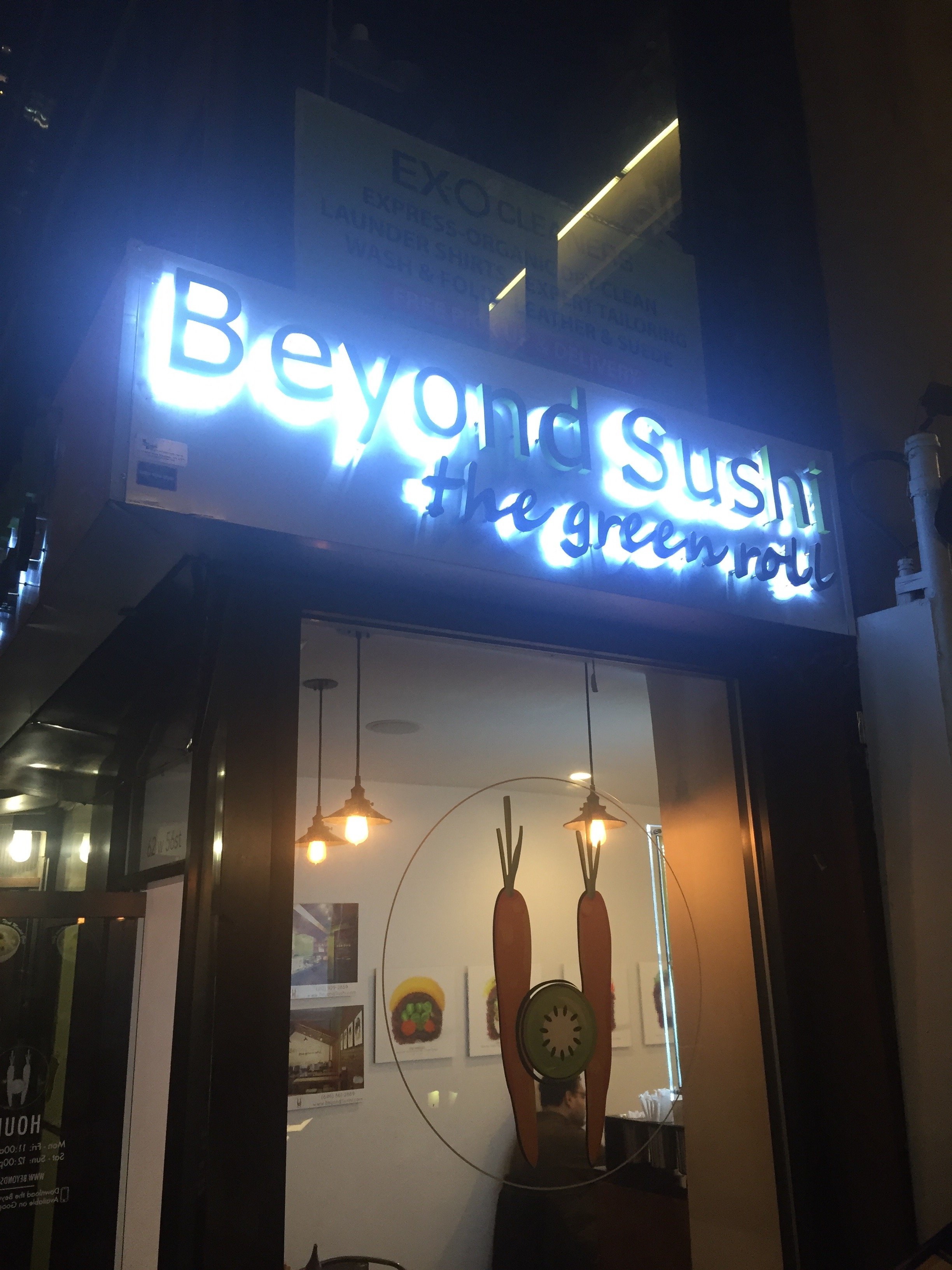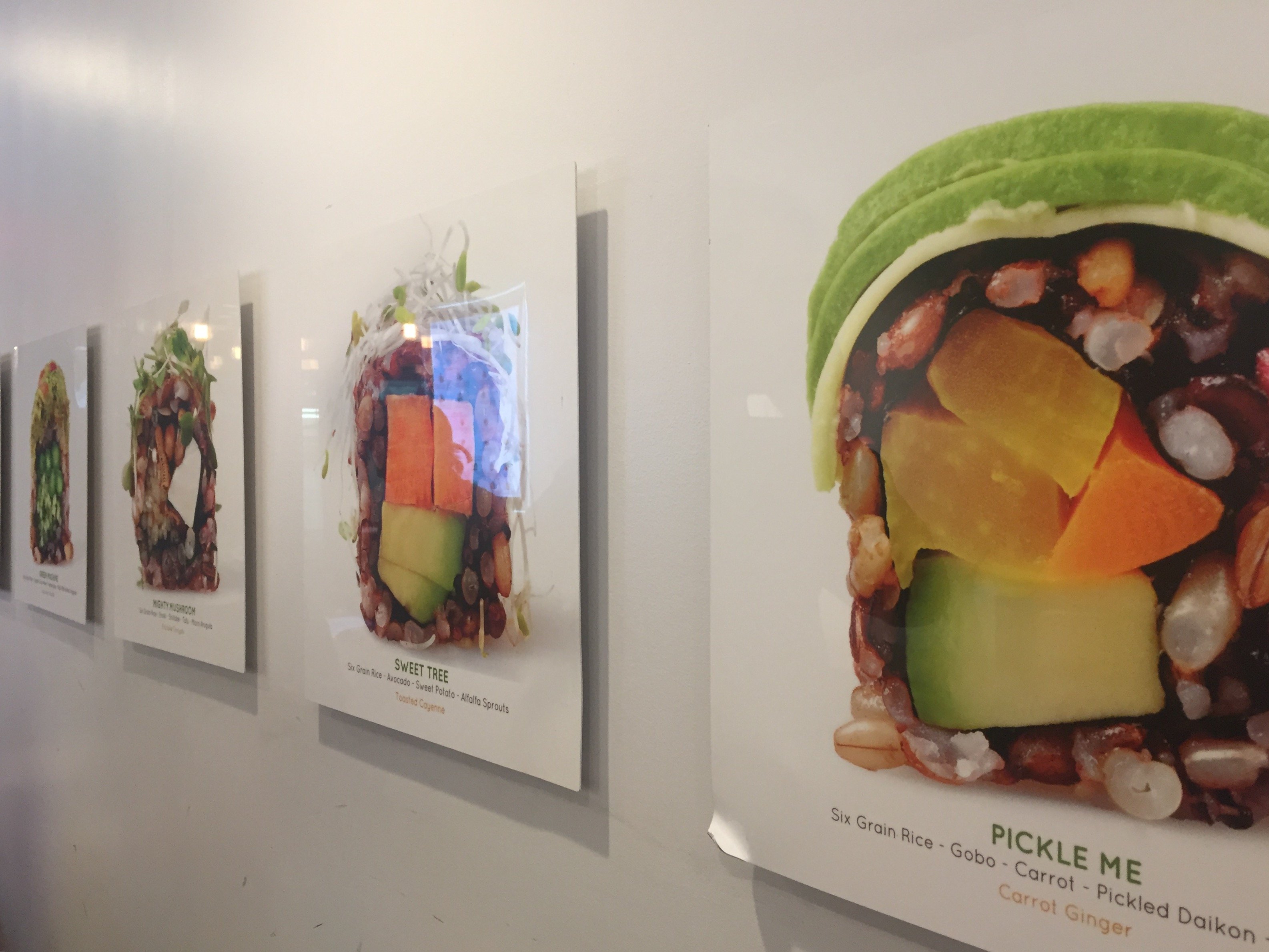 The interior is cozy, but rather basic, and the cafe is actually very small.
So I wouldn't plan a fancy dinner there, but rather a lunch, when you really want to enjoy the food rather then the venue.
And don't focus just on sushi! Their green tea noodles are a must! 🍜
Внутри этого ресторана уютно, но достаточно просто, поэтому я советую туда заходить скорее на ланч, чем на ужин, когда вы больше настроены вкусно поесть, нежели долго наслаждаться интерьером.
И закажите что-то, кроме суши! Лапша из зеленого чая у них просто отличная!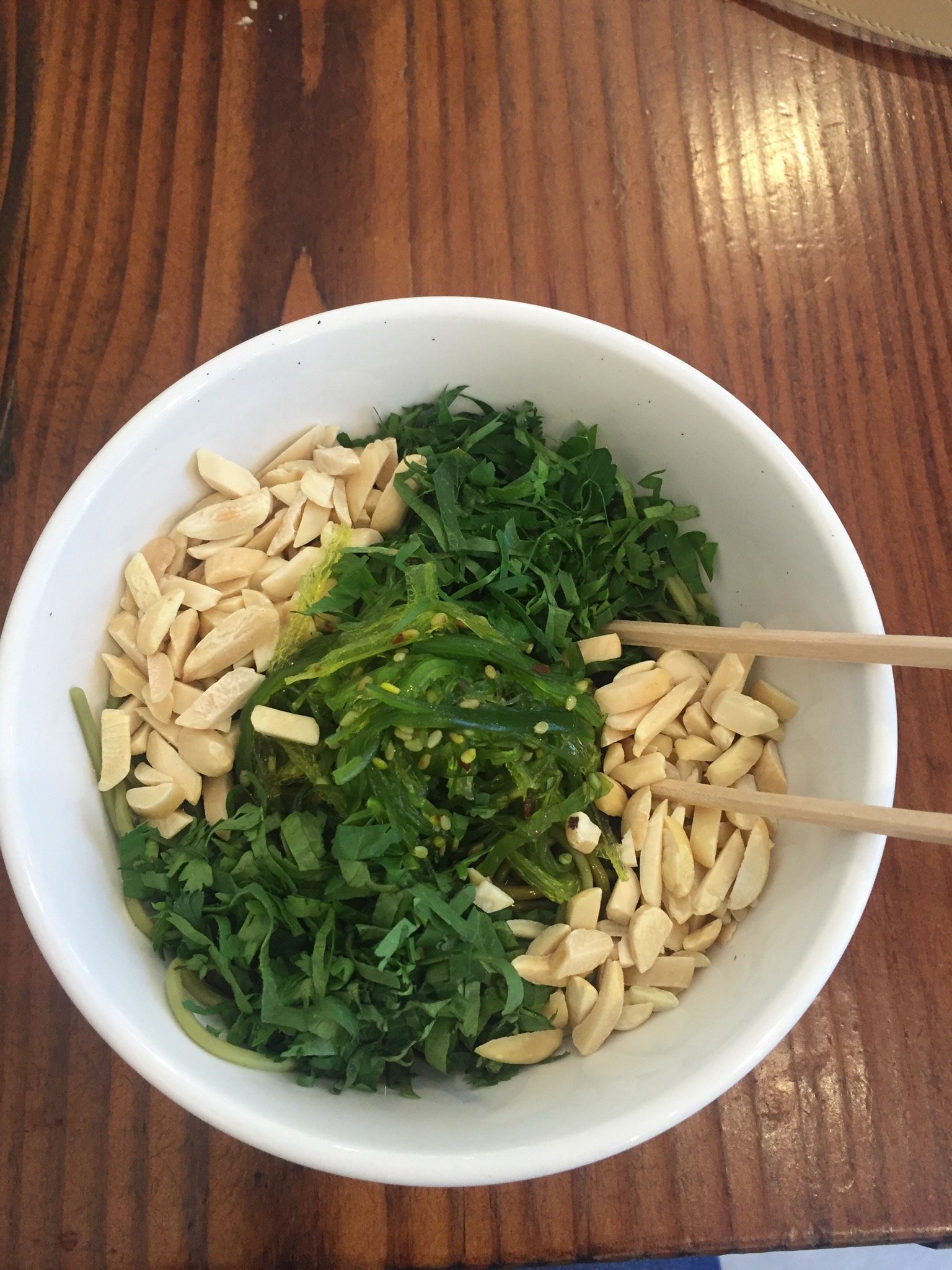 Bon appetit! 🌶
Beyond Sushi addresses in NYC:
229 E 14th st
Chelsea market, 75 9th av
62 W 56th st
and they deliver too