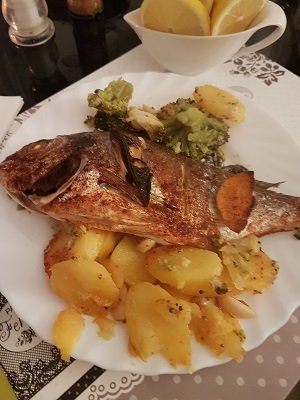 Hello people! On Saturday we stayed home and decided to cook one of my favorite dishes.It becomes easy and fast to cook and is healthy.
Peel and cut the potatoes and place them in a tray with olive oil. Pour the broccoli and a few cloves of garlic and fish. Sprinkle with red pepper and salt. Bake in the oven until it gets golden color .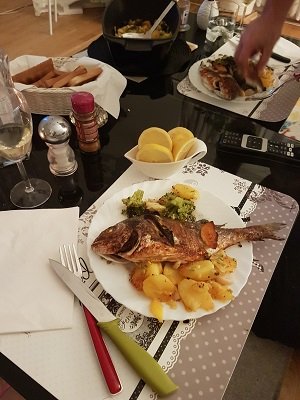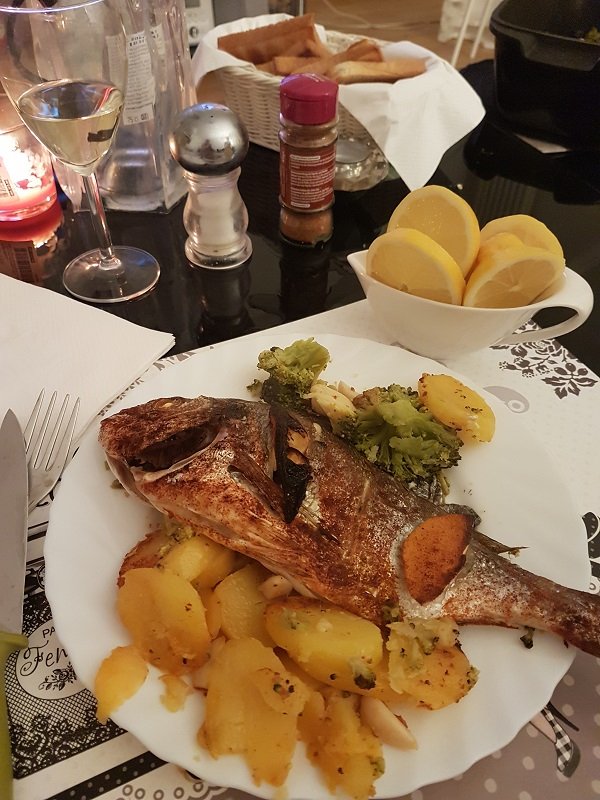 Enjoy your meal!
Photos with my smartphone Samsung Galaxy S7 edge!
Thank you every one who keeps their eyes in my blog.