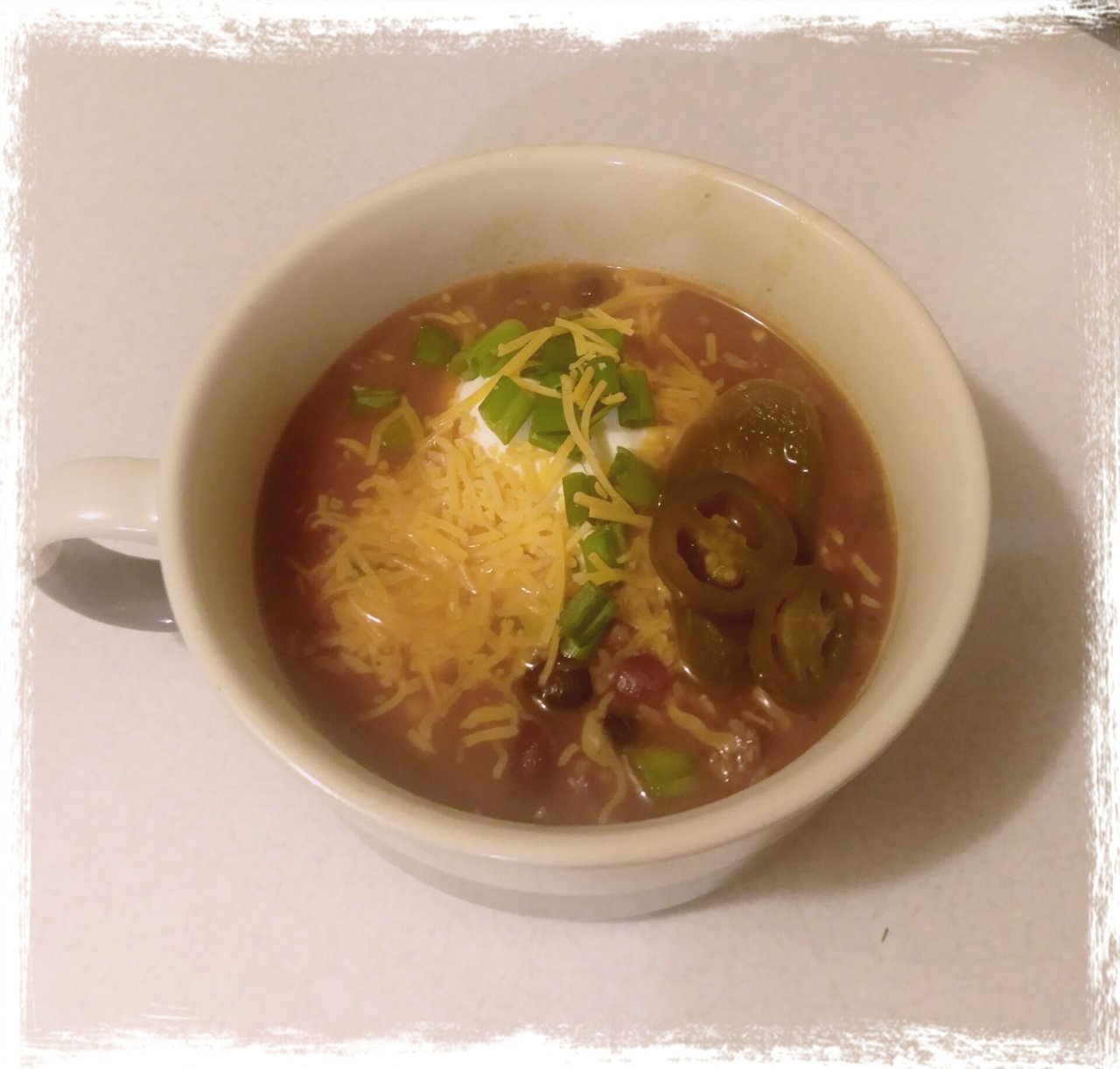 Instapot - Taco Soup :taco: :stew:
This is the second meal I have made with my InstaPot, the first meal was stroganoff which turned out phenomenal. This taco soup was also fantastic. It took less than 45 minutes total and cost right around $20. As a lady with a busy schedule and a large family, the time involved and cost fits my life perfectly. I did tweak the recipe a bit, using about 1.8 pounds of meat instead of 1 pound, using tomato sauce instead of crushed tomatoes, I also added an additional 2 cups of beef stock and an extra can of kidney beans.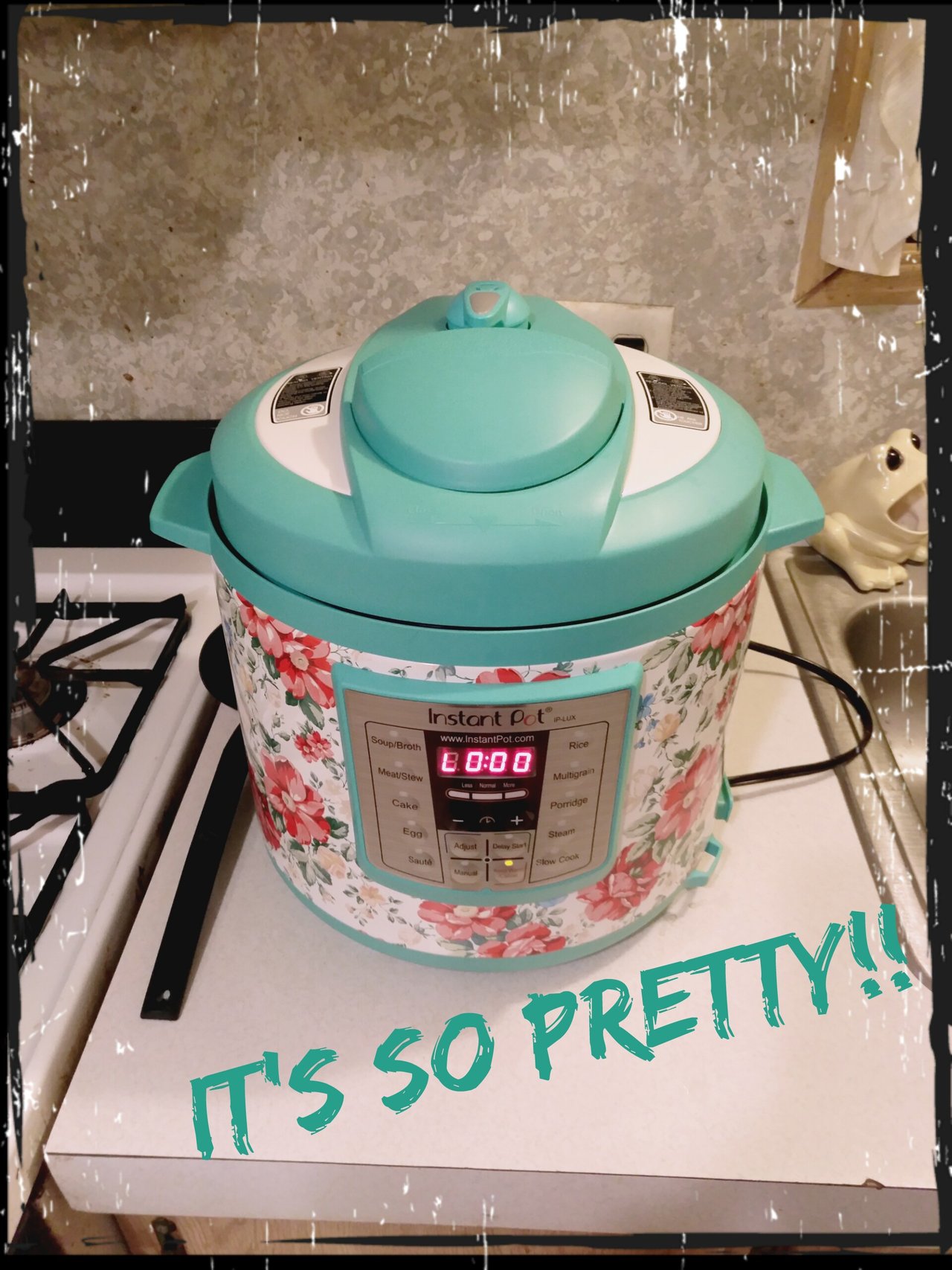 Using Enough Liquid is Super Important
With the InstaPot it is super important to use enough liquid, if you don't it won't be able to build up the needed pressure.
Ingredients
1 TBS canola oil
1.25 pounds of ground beef
1 cup chopped onion
2 TBS flour
2 TBS taco seasoning mix
1 TBS ranch dressing mix
3 cups beef stock
1 cup frozen corn kernels
1 (17.6-oz.) box crushed tomatoes
1 (16-oz.) can kidney chili beans (undrained)
1 (15-oz.) can black beans, rinsed and drained
Shredded Cheddar cheese
Sour cream
Chopped scallions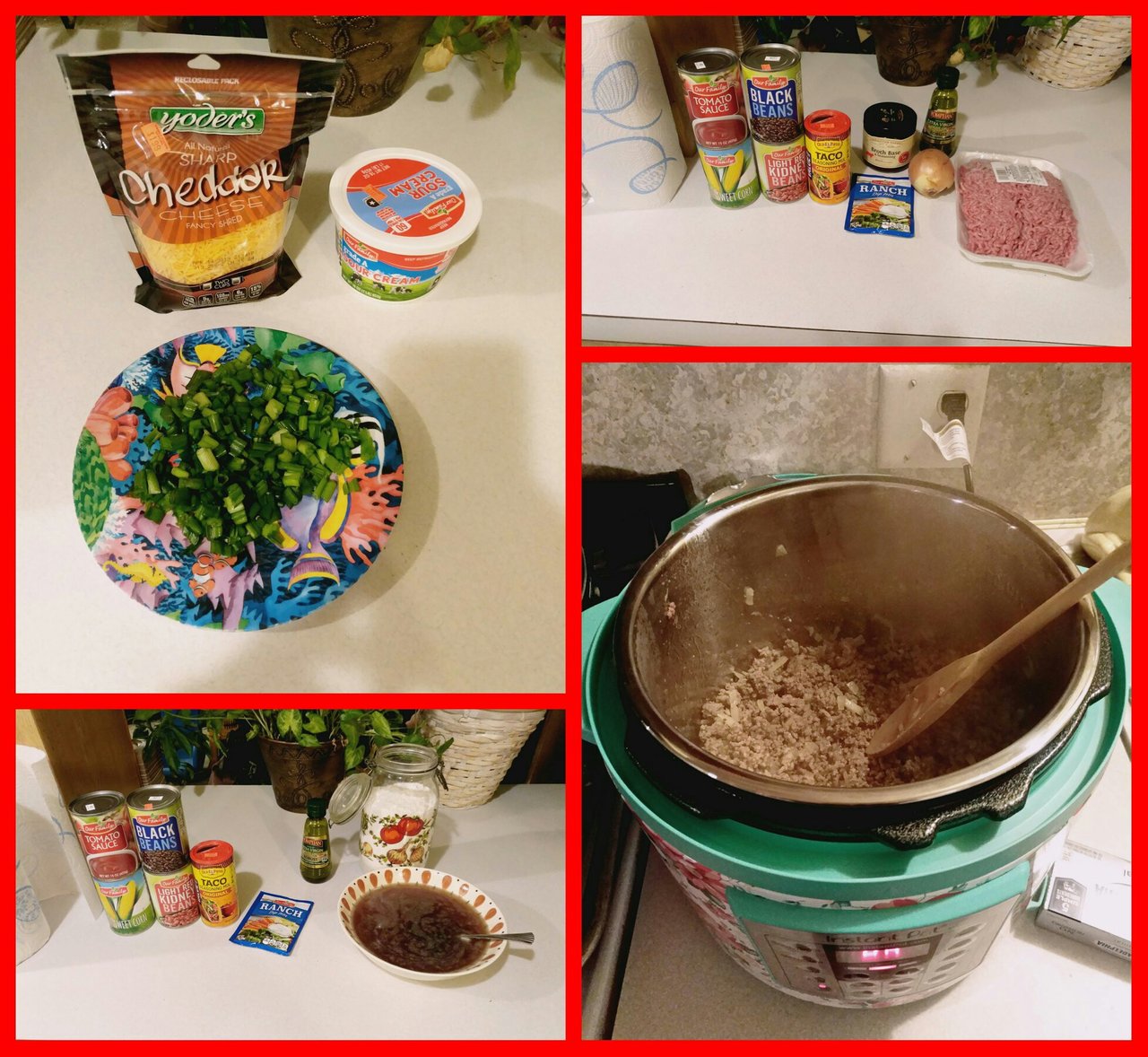 The full recipe can be found by clicking: Taco Soup
I look forward to using the InstaPot a couple times a week to make my life easier.
Up next - Garlic Parmesan Chicken
All the Love-