Hello dear Steemains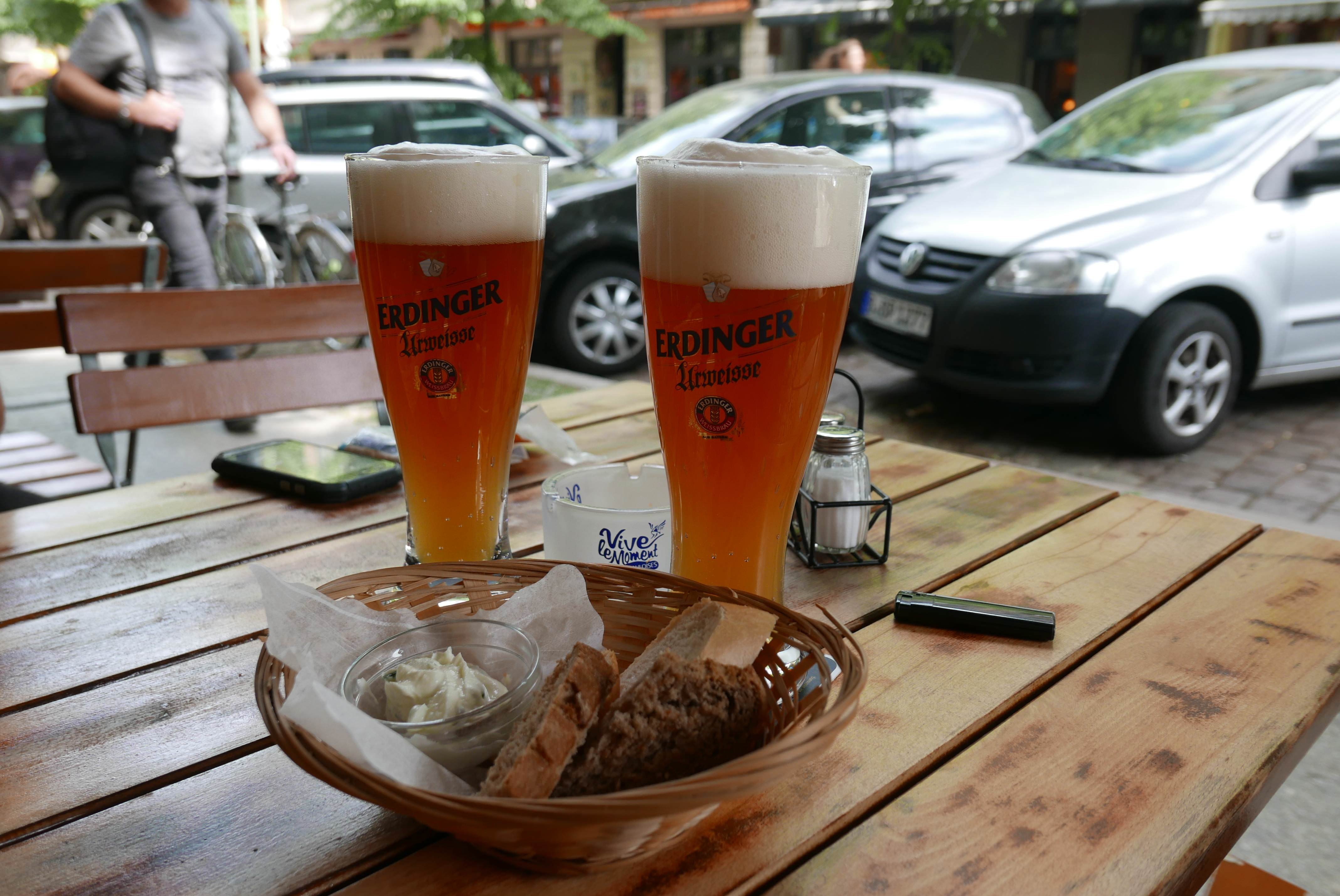 Eating Like God In Germany
Yesterday I met one of my oldest friends for lunch at the restaurant Speisehaus. The Speisehaus is a really good german restaurant with traditional dishes like grandma has cooked 100 years ago.
As a a little appetizer we ordered 2 Erdinger wheat bears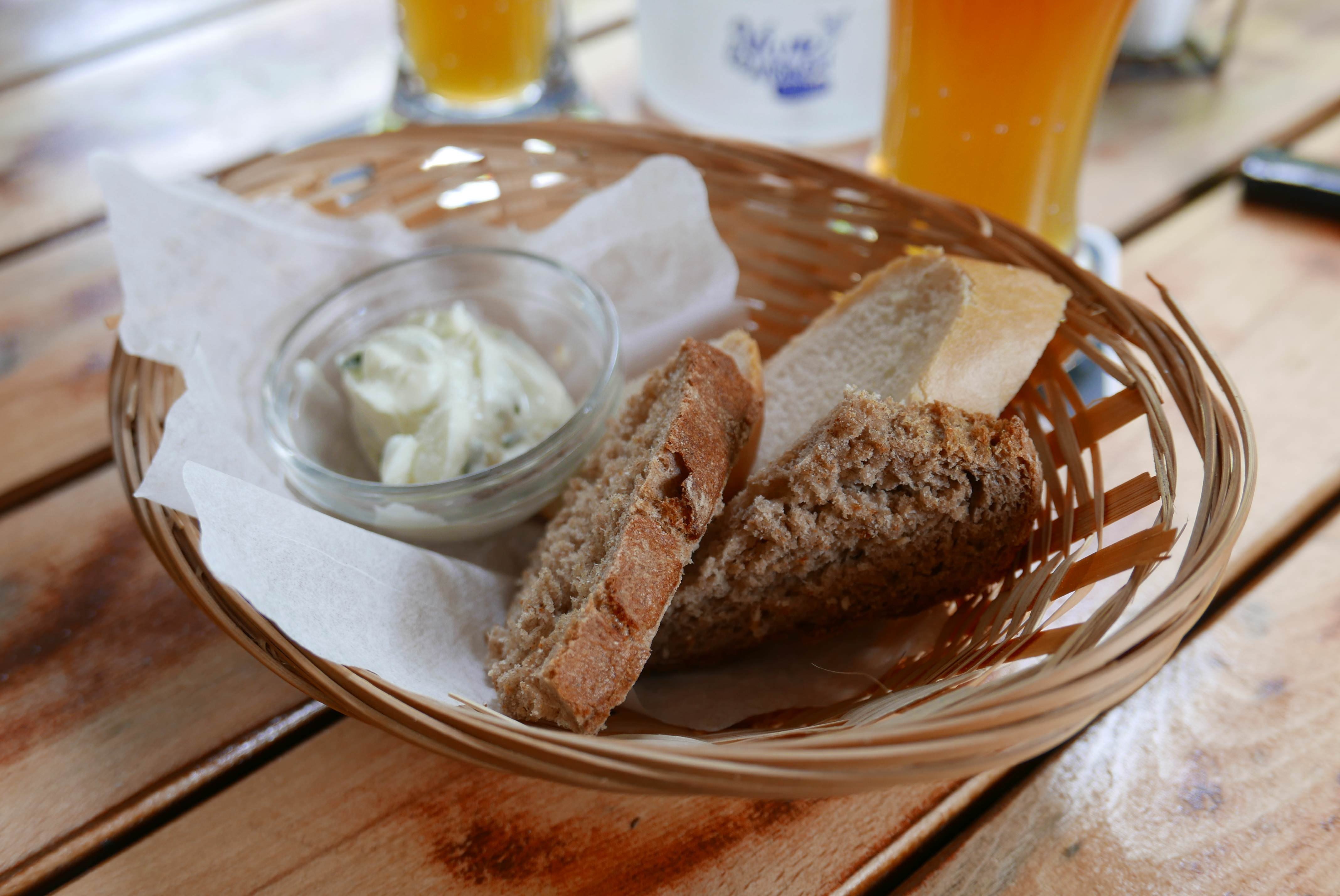 and got fresh bread and herb creme which is a gift of the house.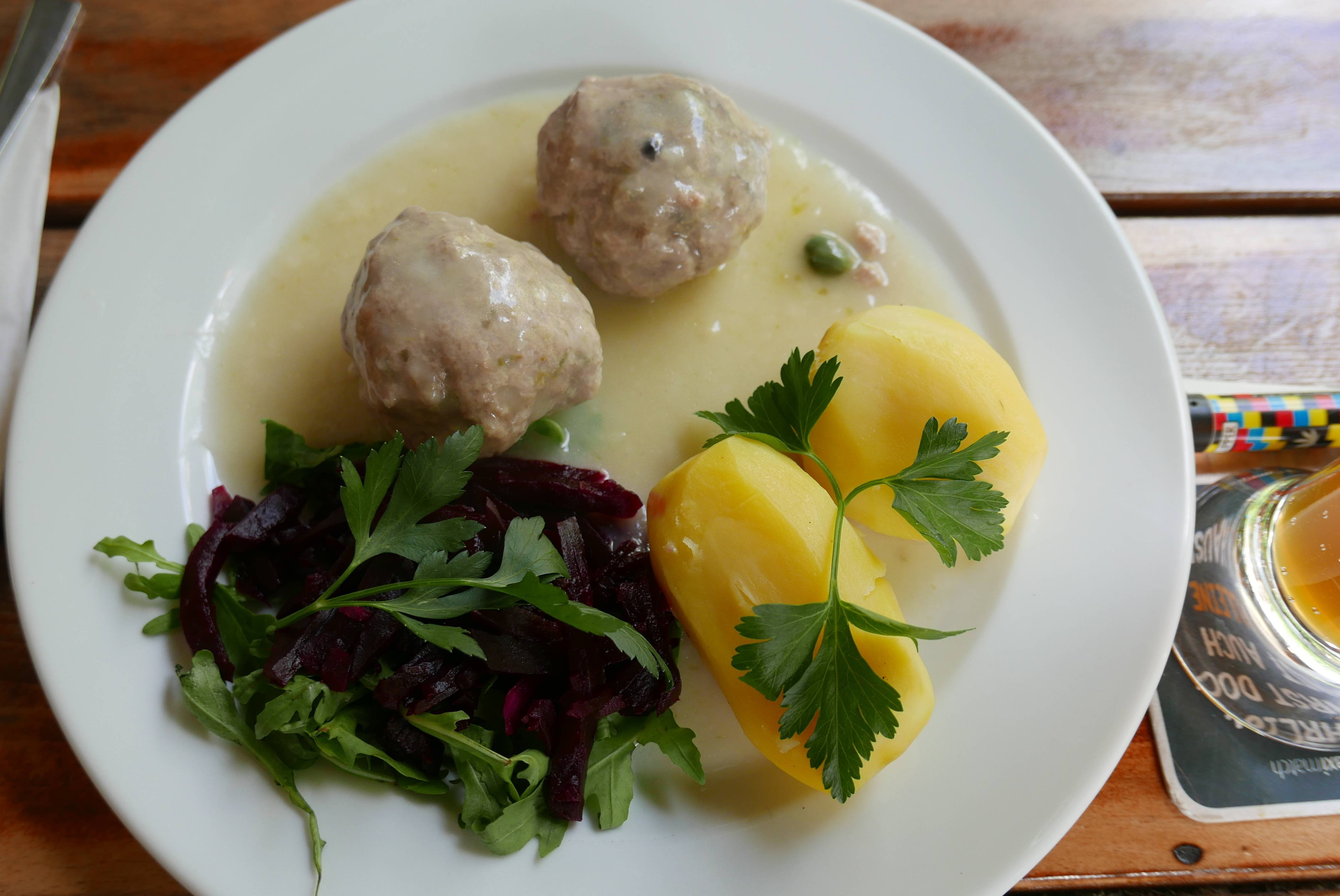 My fried loves the Königsberger Klöpse which are made from calf. They are made with capers and served with potatos and red cabbage.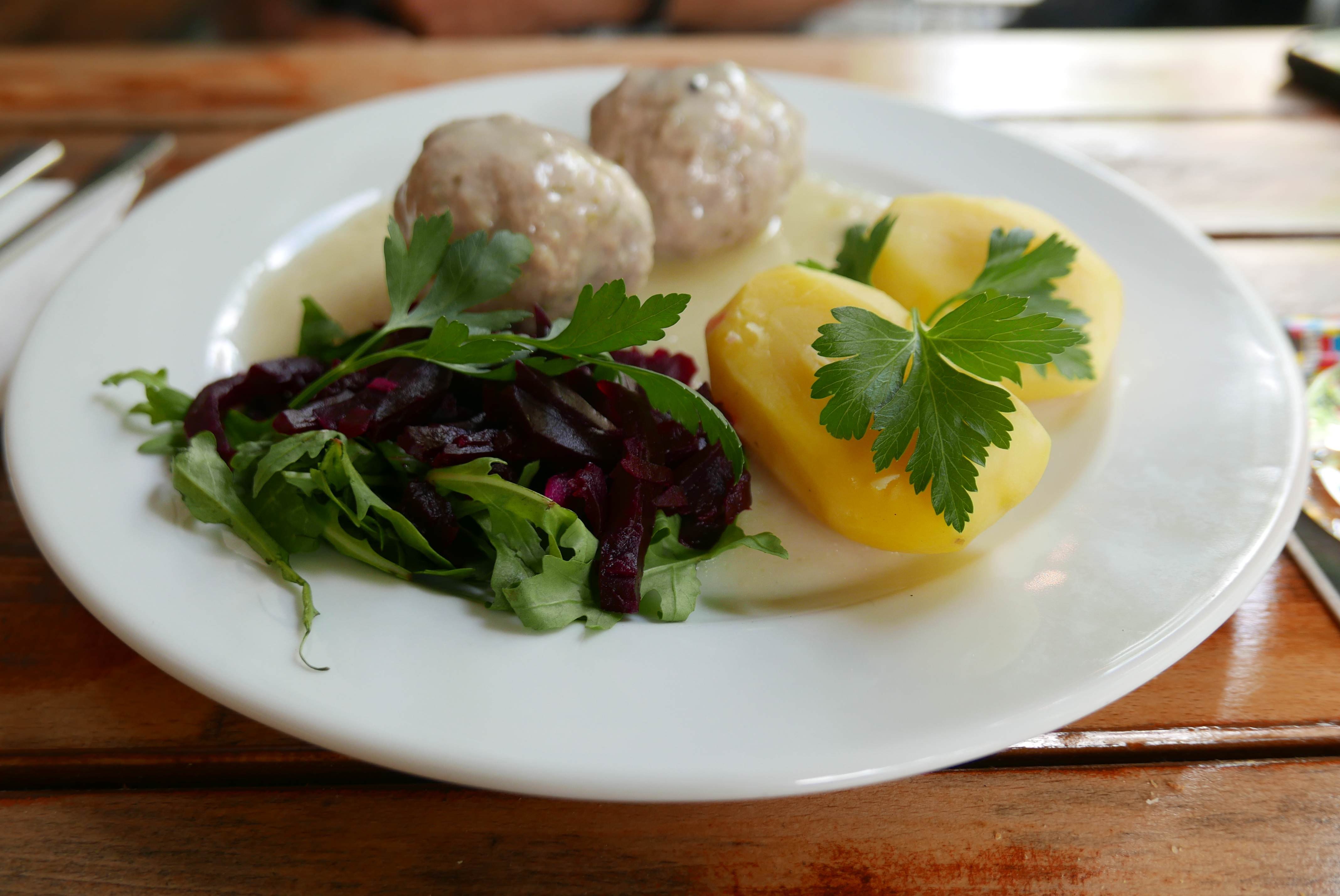 I have order pork loin wrapped in bacon. In addition there was a shallots sauce with potato gratin, a little sauerkraut and salad.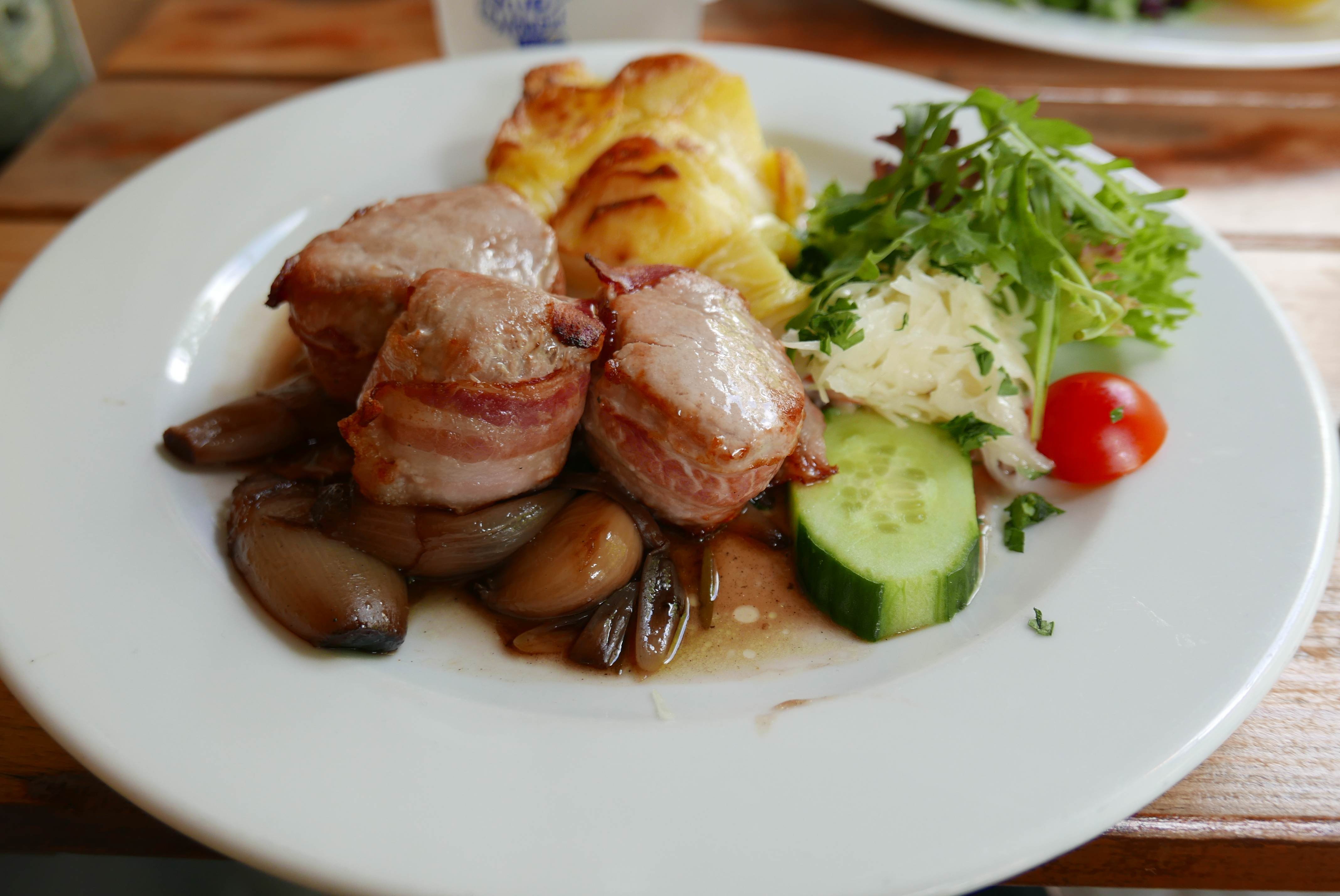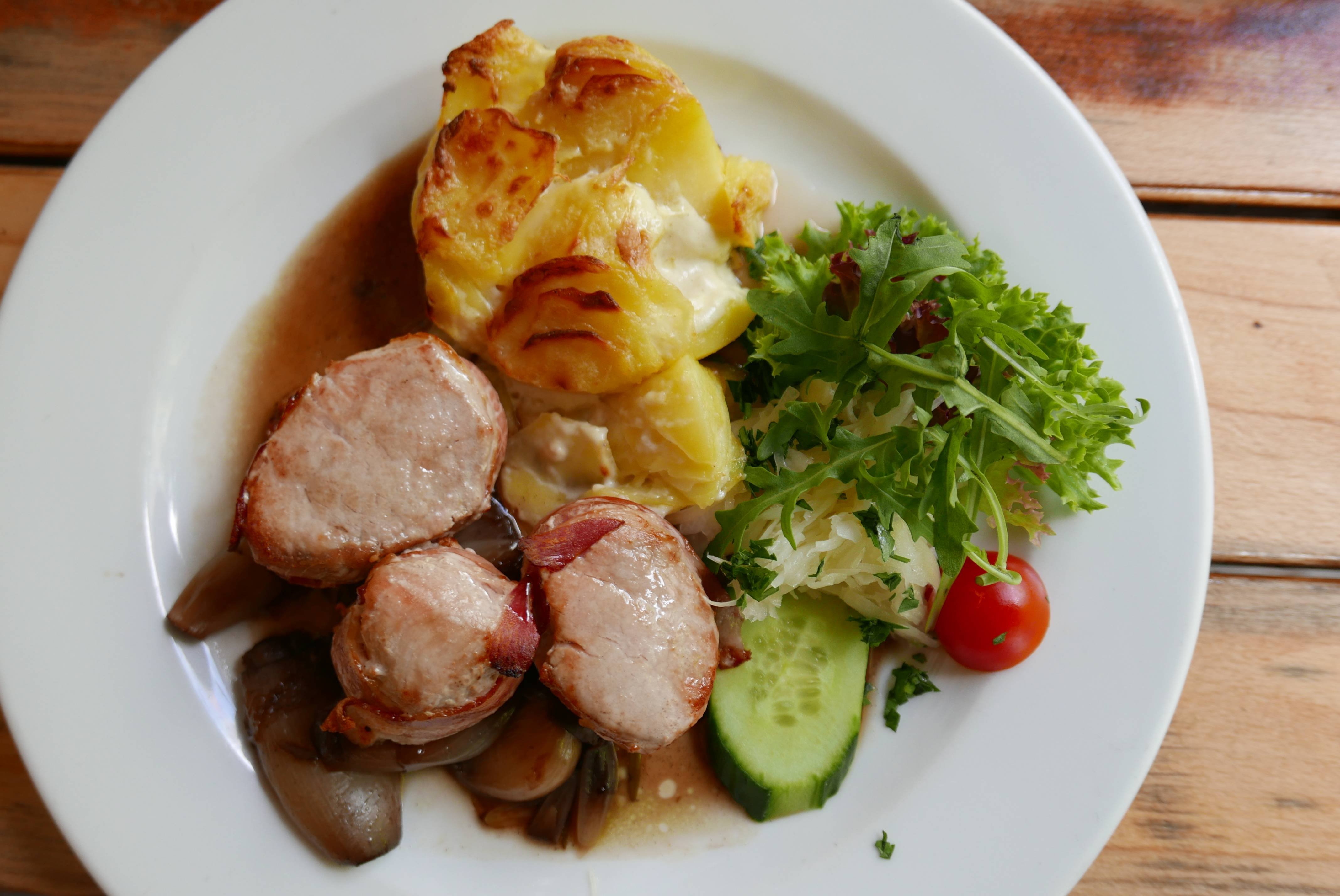 Conclusion: Really amazing food. The sauerkraut matches unbelievable good with the gratin and pork loin. Both sauce have been dream like. The gratin was from the portion enough but one potato more for the Klöpse that would be great.