How to honey Glazed Carrots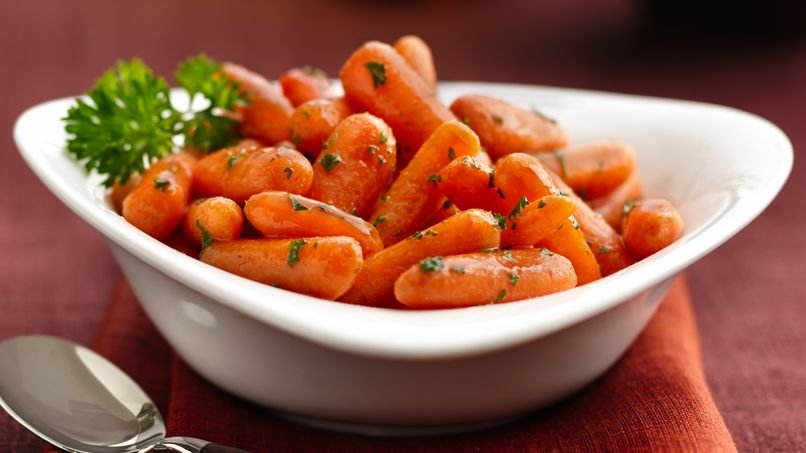 Hello, are you tired of bugs bunny bothering you showing off your carrots?
Well, in this blog you can see a dish that you can silence the lucky rabbit, I hope you like it.
For this we need the following:



1.-1 kilogram of carrots.
2.-100 grams of butter.
3.-1 cup brown sugar.
4.-2 tablespoons of honey.


Wash, peel and cut the carrots in a cauldron and add the butter in pieces and sugar, cover and cook for 20 more minutes to dry, before serving, add the two tablespoons of honey to give them shine (of course so that the lucky rabbit do not eat it), we serve very hot, and to accompany it serves fish, pork or beef ... And that would be all.
I hope you liked my blog thank you very much for reading.