How to make a Greek salad:)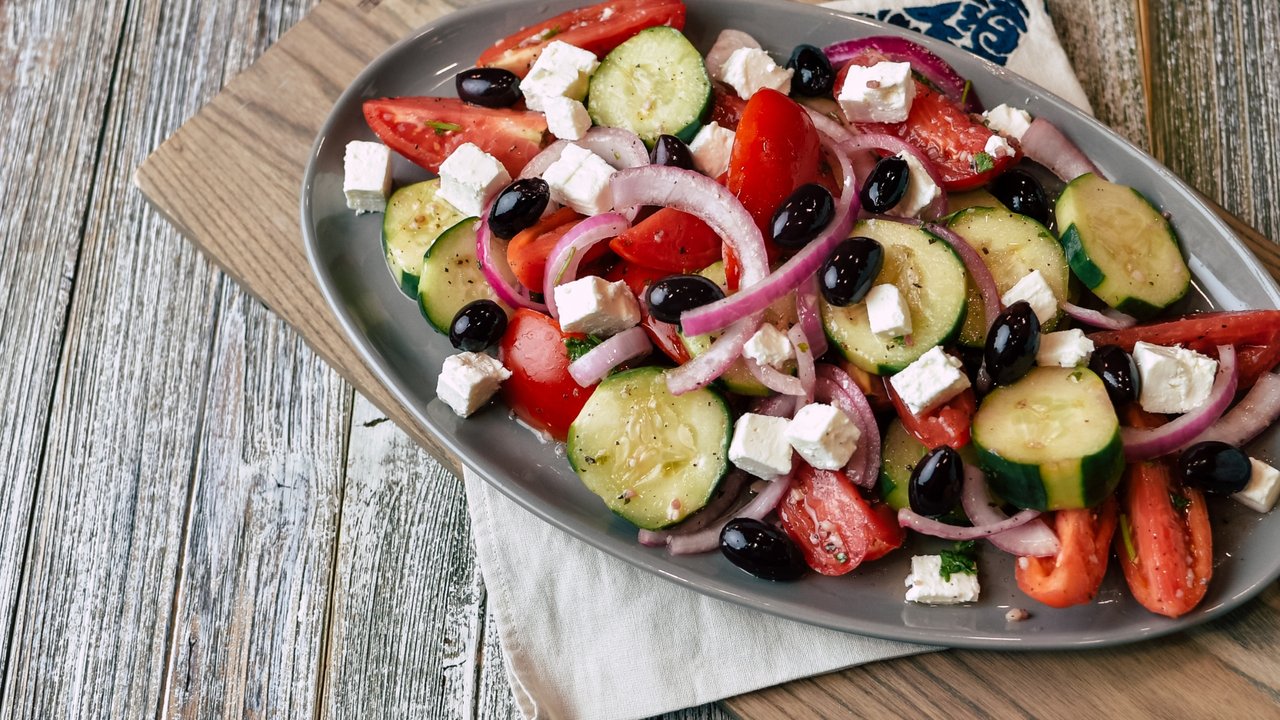 This image belongs to the following link:

Hello, I hope you are well today, I appreciate you reading my post, I hope you like it and that it is useful.
The Greeks know how to cook salads ... haha, no lie that's the name of the salad I have no idea why they invented that name, let's start.

1.-2 romaine lettuce.
2.-1 cup of black olives.
3.-2 cucumbers.
4.-3 tomato tomatoes.
5.-1 red paprika.
6.-1 green paprika.
7.-150 grams of feta, sheep or goat cheese.
8.-Fresh basil to decorate.
As for the vinaigrette:
1.-1 cup of extra virgin olive oil.
2.-1 tablespoon dried oregano
3.-The juice of 3 lemons.
4.-1 tablespoon of salt.
5.-1 tablespoon of sugar.
6.-Freshly ground black pepper to taste.

Wash and dry the lettuce leaves. Chop them with your hands or with a plastic knife to prevent them from turning black. Chop the tomatoes into squares. Chop the cucumbers into slices with skin. Cut the peppers in strips.
We place the lettuce leaves and the vegetables on top. Add the feta, sheep or goat cheese and the whole black olives prepare the vinaigrette by blending all the ingredients, add to the salad at the time of serving, decorate with basil leaves, serve as a single dish, entree or as a side dish.
That would be all.