Yesterday, my sister and I were craving for something sweet , so after lunch we ended up going to Shangrila Plaza , strolling , still undecided on what we are going to add in our food adventure . Then our feet led us to a cafe in one of the cozy corners in the mall (There is a branch also at Megamall , but because there a lot of restaurants there,more options , so havent tried it yet ).
Paper Moon it is 🙂 They are known for their crepe cakes . I ordered strawberry mille crepe while sis ordered tiramisu . We had the same coffee, cappucino, too creamy. we thought it was better if we had espresso or americano instead .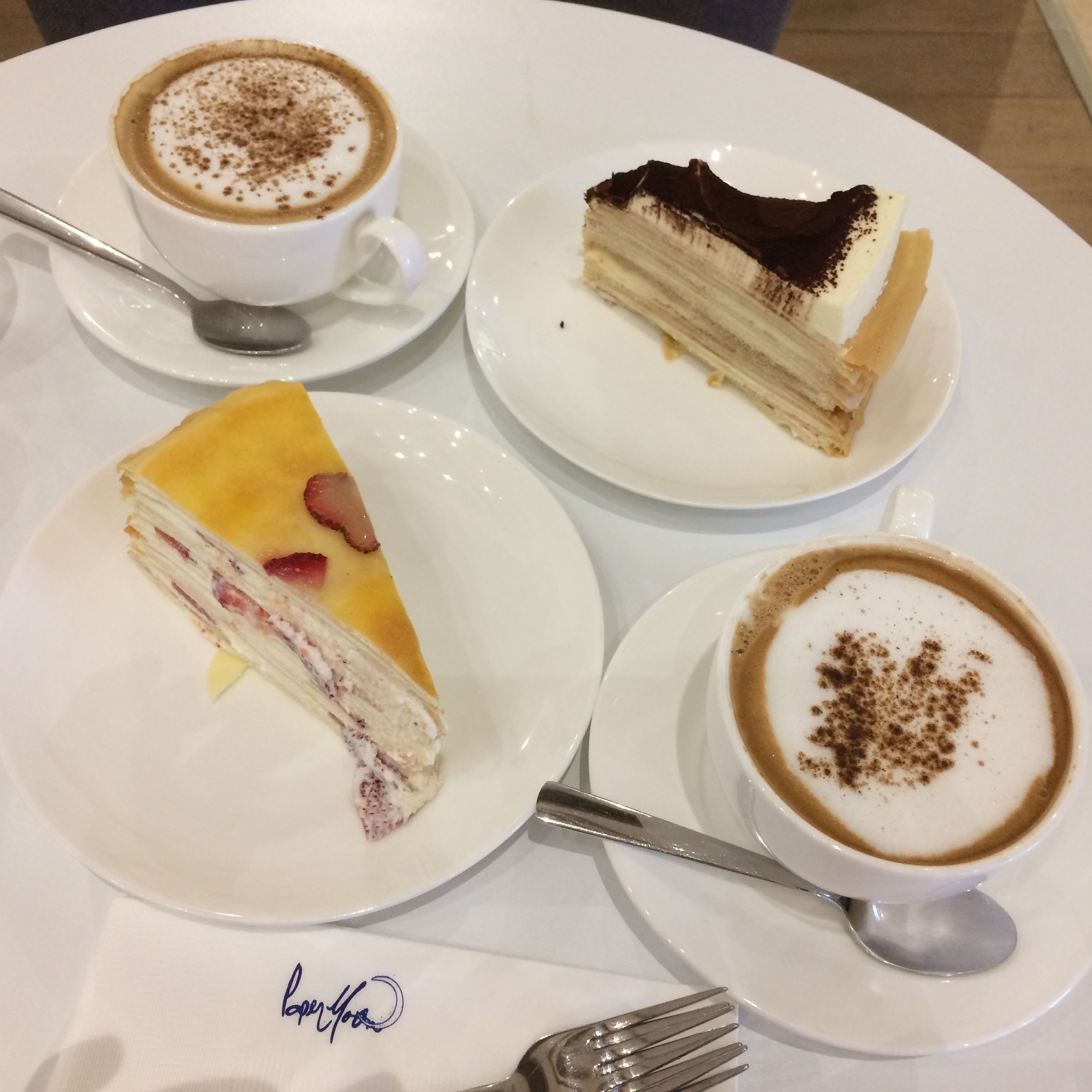 Strawberry mille crepe was heavenly , layers of soft crepes with velvety cream fiilings and slices of strawberries. I tried my sis' tiramisu, it is great too! Not so sweet, yet it satisfied our cravings .