My eldest sister, Teena, lives in Laguna with her family so we seldom see each other. But every summer we make sure to go out together, along with my youngest sis, Thrills. We all love food especially desserts. We always love to try something new. Dolcelatte is located at Fashion Hall in Megamall. Though I've been to this restaurant already, i haven't tried these desserts yet. And so far, these are the most lovely, gorgeous, and delicious desserts i have ever tried as far as i could remember , hehehe.
This is Berry Amour. Oohh sooo good !!!! It is layers of everything you wish there is in a dessert. The bottom part is a crunchy chocolate waffled croughnut, fresh sliced strawberries, chocolate panna cota and pistachio bits.
This one is Cana Confection , layers of choco waffle, vanilla panna cota, fresh sliced bananas, chocolate pearls and almonds.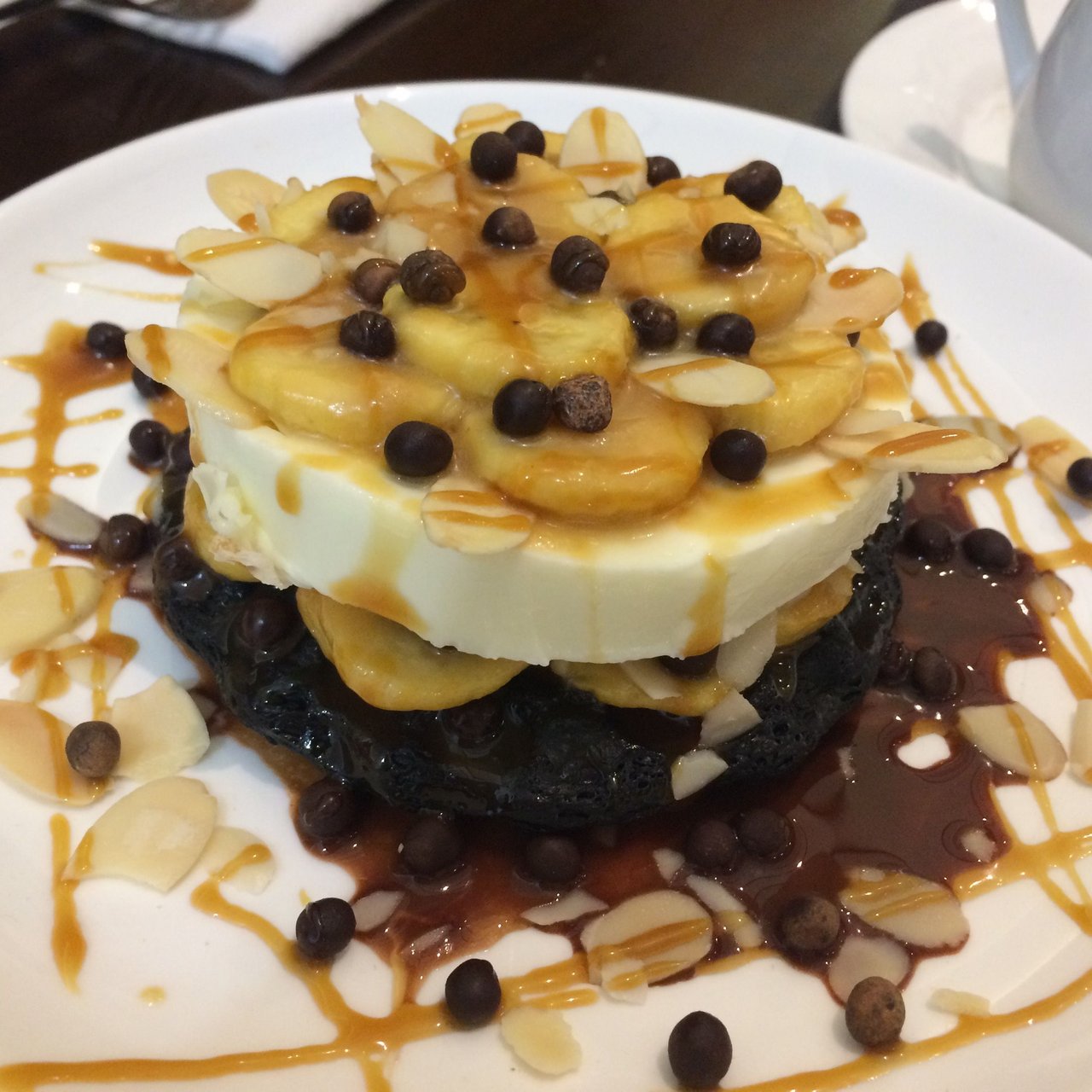 Different textures , combination of flavors altogether. And there's more, choice of syrups like red wine, cocoa, caramel and nutella to complete these tempting sweet and sinful desserts!!!!