If you want to have a cozy place for breakfast, and to reward yourself after a stressful night shift job ... Early Bird is here to save the day ! It is located at Century Mall in Makati. It's an all day breakfast restaurant with a lot of dishes to choose from....was taken when i was still working in Makati. My friends and I have almost the same shift , so decided to destress . Here we are while waiting for our orders 🙂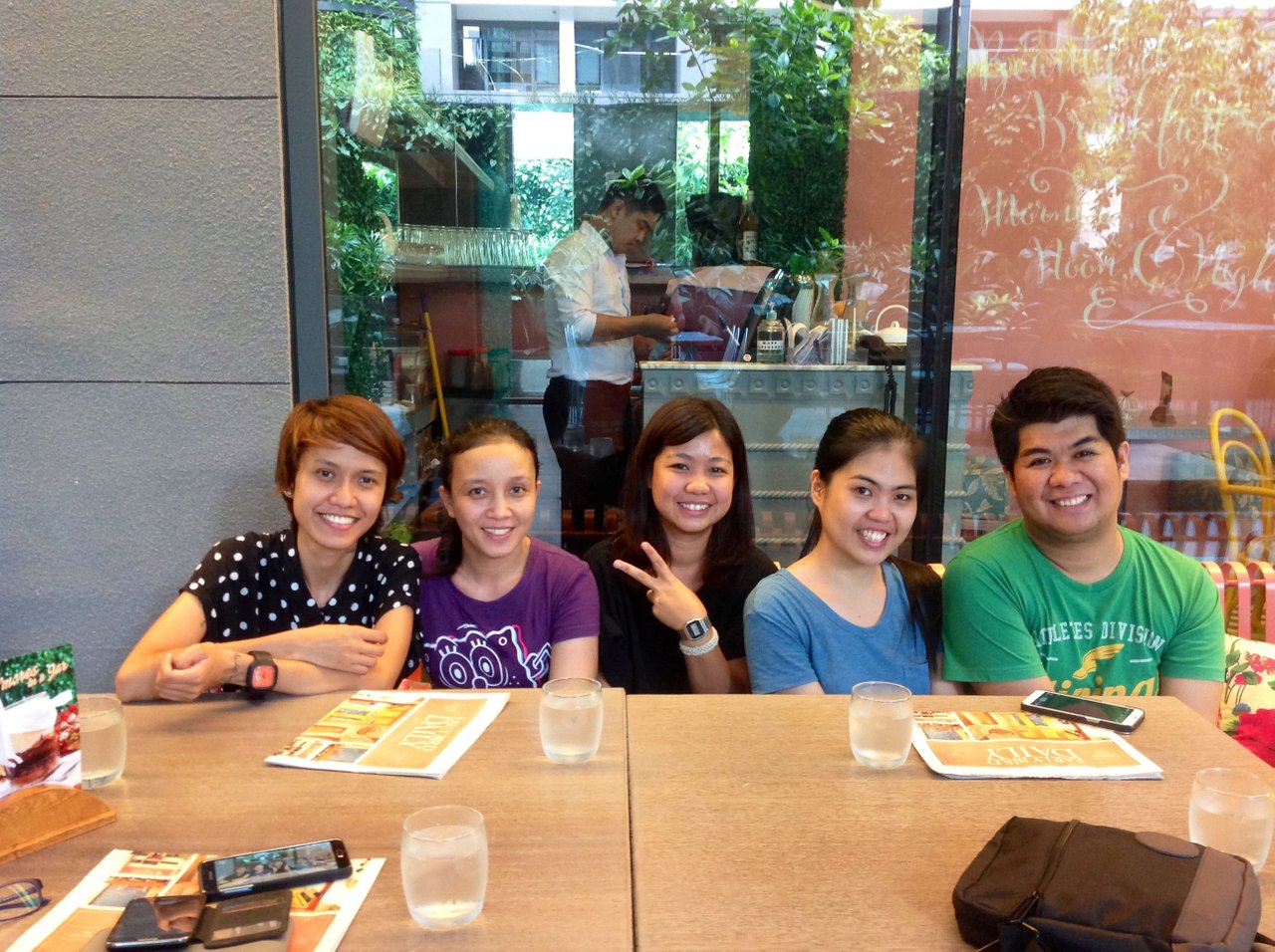 I ordered sausages, we call it longganisa , scrambled eggs that is so fluffy ,with fried rice and pickled veggies. It wont be complete without this vinegar with chili or siling labuyo.It really looks good and tastes so good too. A great food to start up your day.
![IMG_0462.JPG](
Thank you for reading my simple yet fun food adventure.