Hello, Steemians Friends.
Today I want to bring you this delicious food, which is nothing more and nothing less than lentil soup (grains), as some of you know right now eating grains in the country is practically a kind of luxury because when you get it, it's worth about 0.60 SBD.
Then in my house we had a lot of time without eating lentils, but this time the monthly feeding bag brought us lentils instead of faces and well the change was strange but we were happy (or at least me).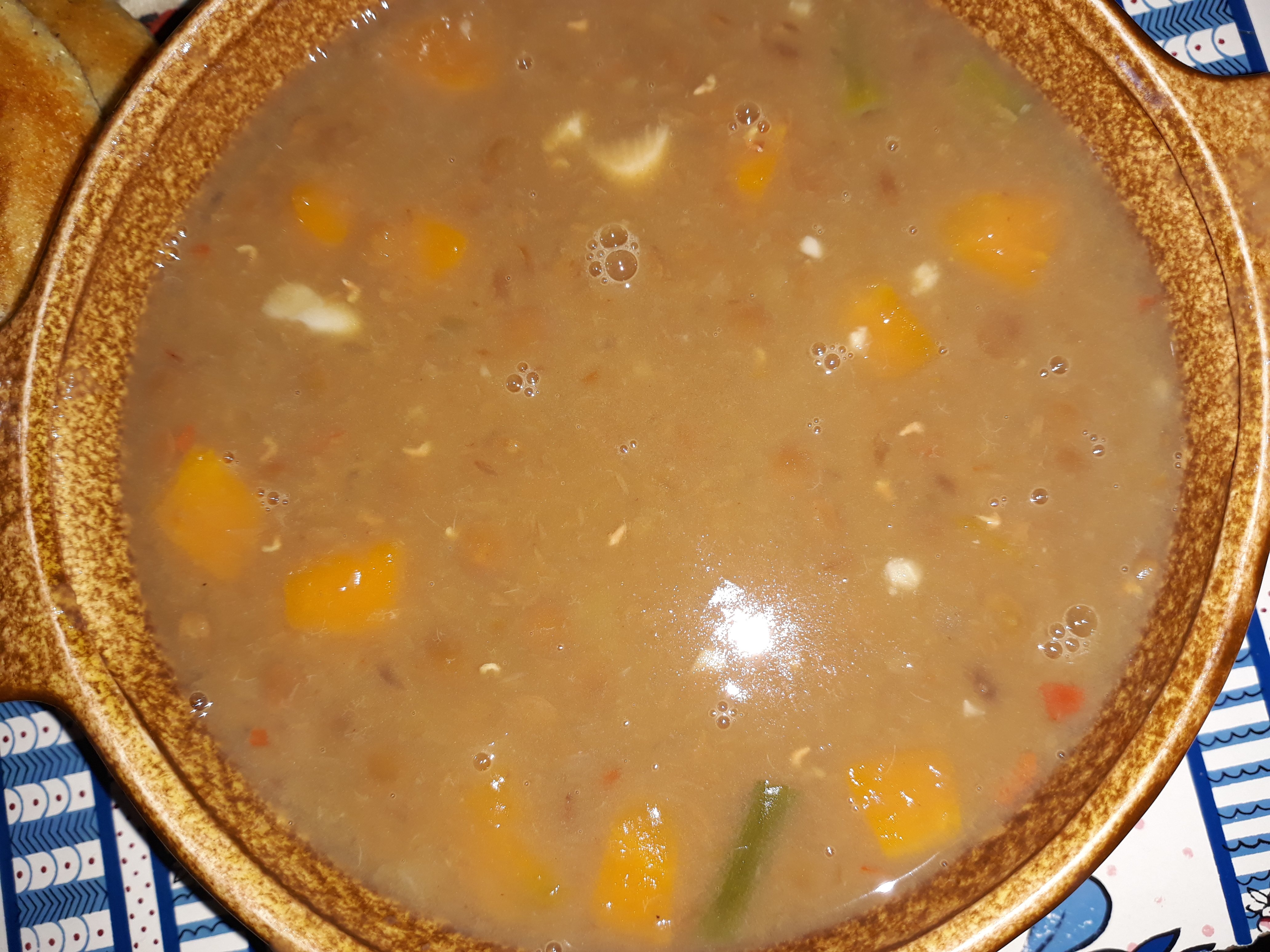 My mom naturally makes them with potatoes, carrots and bacon. And they look really divine on you. Now because of my maternal grandmother's upbringing and customs, we added arepa to the soup, as you can see in the pictures, that's roasted arepa already chopped into pieces inside the soup.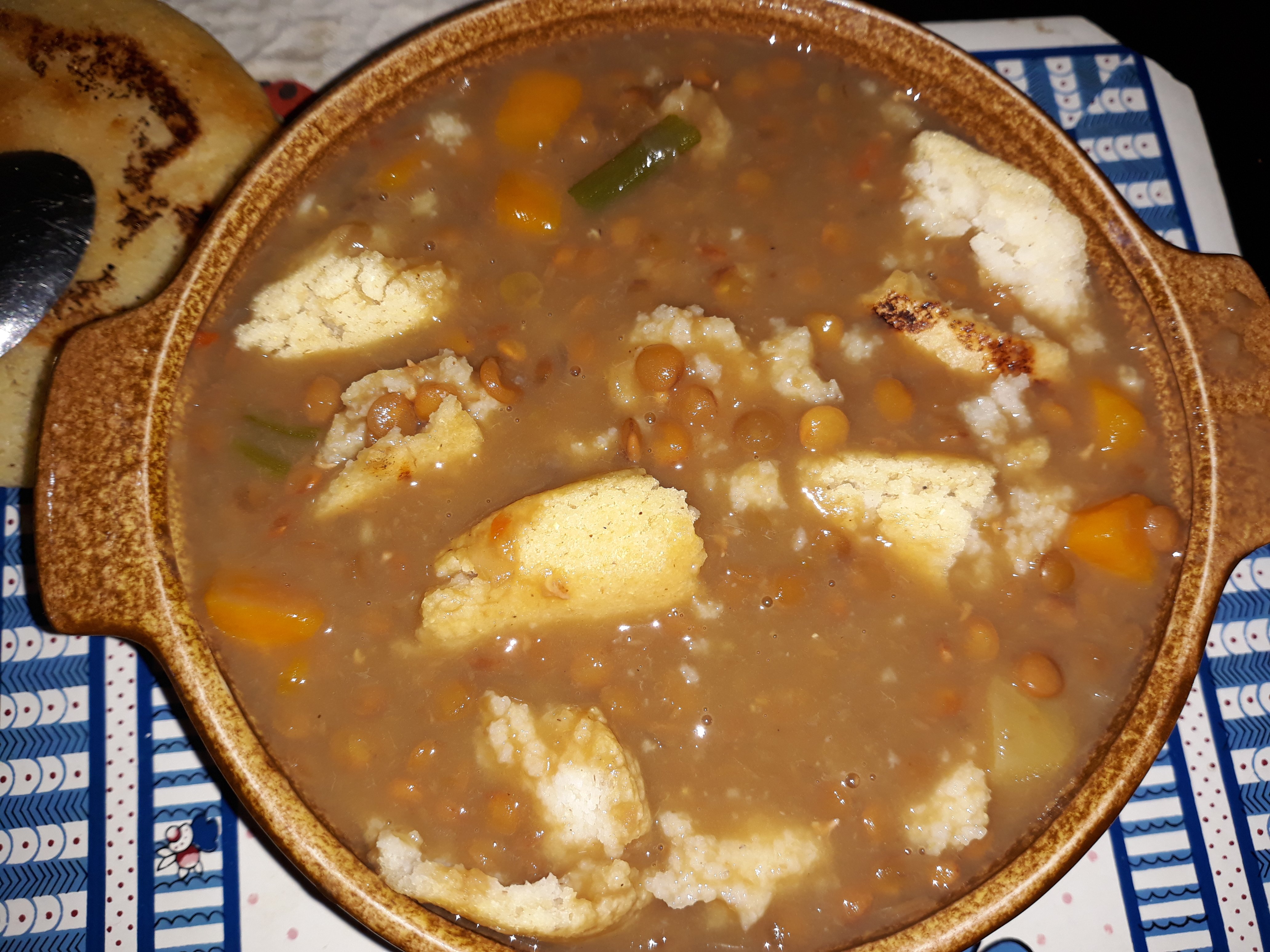 It's really good, if you don't add the arepa to the soup, then we'll take a arepa and put butter on it. Everything is very tasty and super powerful if you say that with a soup tureen you are not full it is because you eat too much hehehehehe.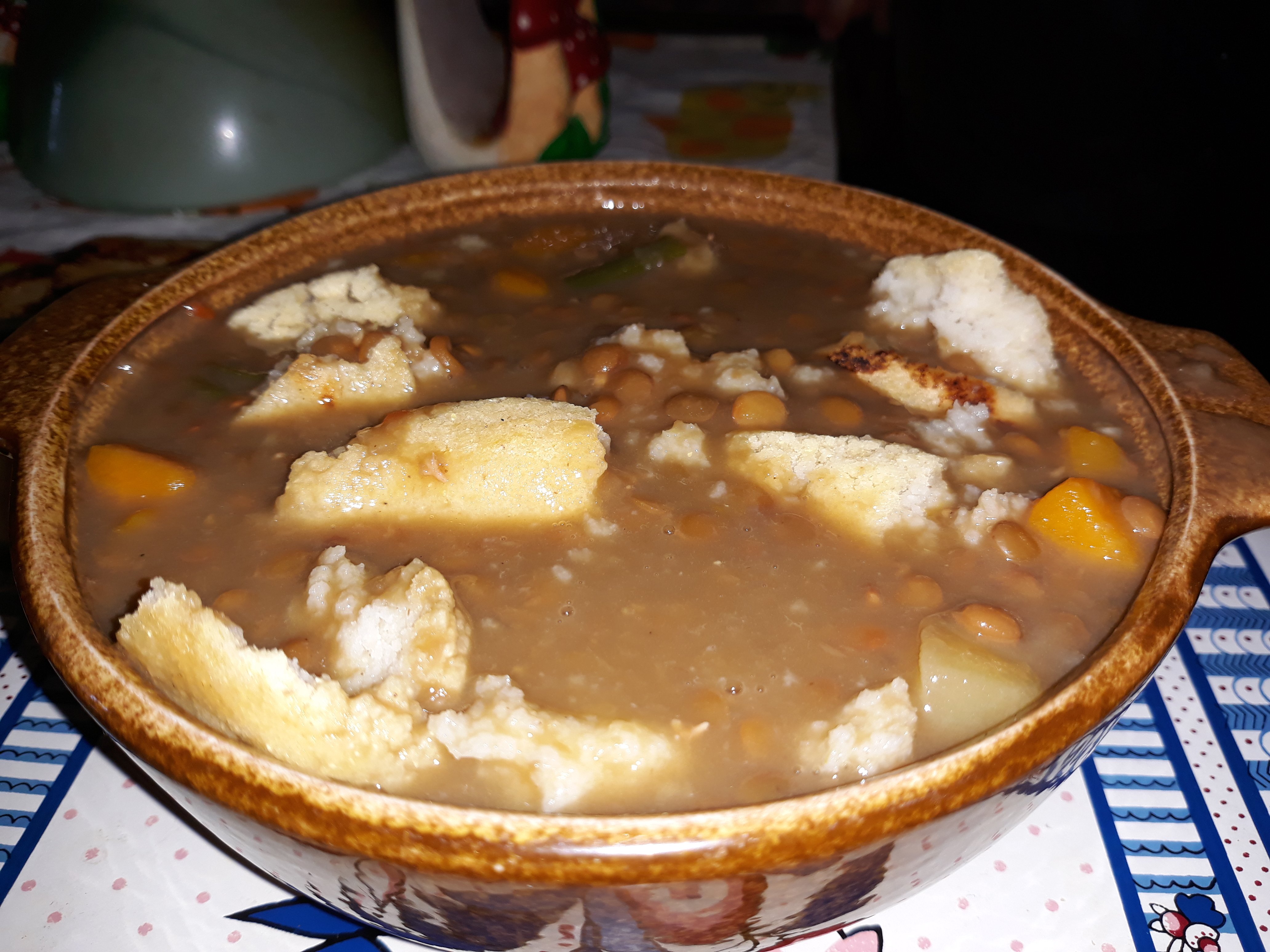 I hope you liked it and I apologize for the photos for the time and because I know that they will whet their appetite, but it is Friday and the body knows it. Greetings steemians. Electronic kisses for everyone.

You can also go to know the explanation of my community of Discord which is @Mayvileros, today we upload a tutorial so that you can know what is the general functioning and so that we can give a vote to users must belong to the trail, this is implemented to provide mutual support and grow together as a community. I hope to see you there and have your full support.

YOU CAN GET ME ON THESE SOCIAL NETWORKS