Chicken Tikka | Chicken Tikka Recipe | Instant Make Chicken Tikka | Chikken Tikka
Welcome to My City Food Secret:
Chicken Tikka Yummy Recipe. In this video we will see how to make chicken tikka at home. Chicken Tikka Recipe / Chicken Tikka Kebab Recipe is very easy to make and can be made in an oven or without an oven (on stove top). The end result is stripped chicken which caramelized edges and still retains the moisture on the outside. The caramelization brings out exciting flavors from the chicken. The chicken pieces are alternated by cut bell peppers and onions. These veggies also get an awesome taste when cooked along with the chicken pieces. In both the methods, the oven has to be at a high temperature and the pan must also be super hot, because high temperatures seal the exterior of the chicken and prevents drying out while at low temperatures chicken might become dry. chicken tikka The chicken pieces marinated in yogurt become quite tender and this marination has to be done for atleast 30 mins to overnight.
youtube video:
Ingredients Used:
Boneless Chicken 1/2 KG
1 tbs Ginger Garlic Paste
10 Skewers
1 Piece Charcoal
4 tbs Tikka Masala
1 tbs Green Chillies Paste
1 tsp Red Chilli Powder
1 tsp Corriander Paste
1\2 Cup Yoghurt
1/2 tbs Salt
1 tbs Cornflour
---
---
Our Dish IS READy: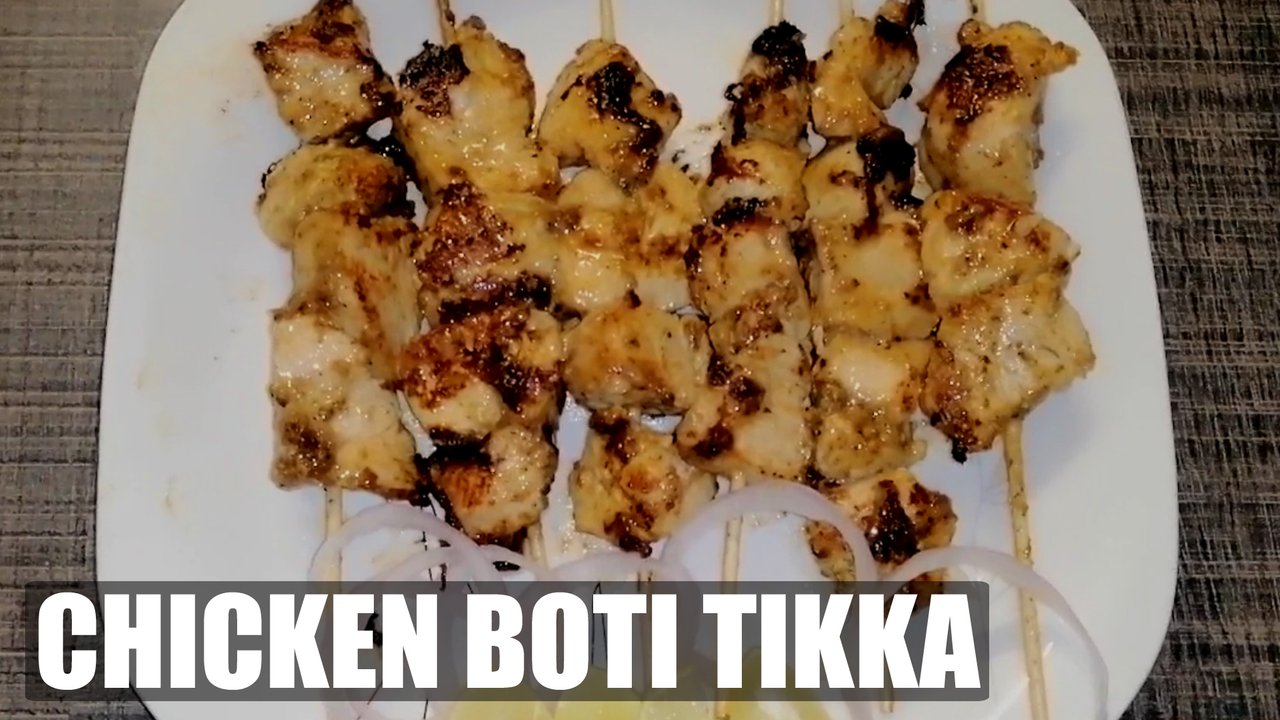 ---

---
---
Click on the Logo To visit Our official Youtube Channel!