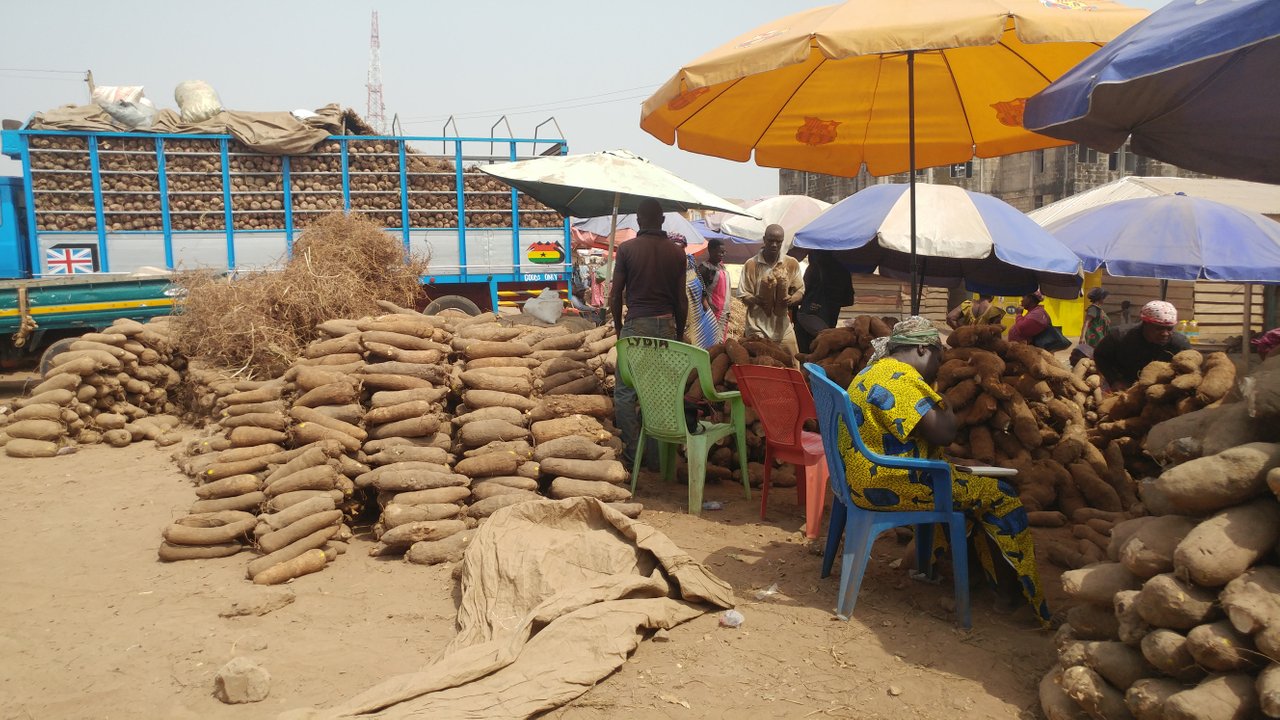 I bring to your doorstep a wonderful moment here in Ghana. I guess you are not here in Ghana but you easily can join me as l step into the market where yams are sold on bulk purchase. This is where lots of resellers and consumers get yams bought so cheap and fresh from the farm. You are so lucky to see this on #marketfriday initiated by @dswigle here on steemit. We share the beauty of every market that steemians find themselves just like this very one. I am here at one market located in the Ashanti Region of Ghana called Kumasi. It is Moro market.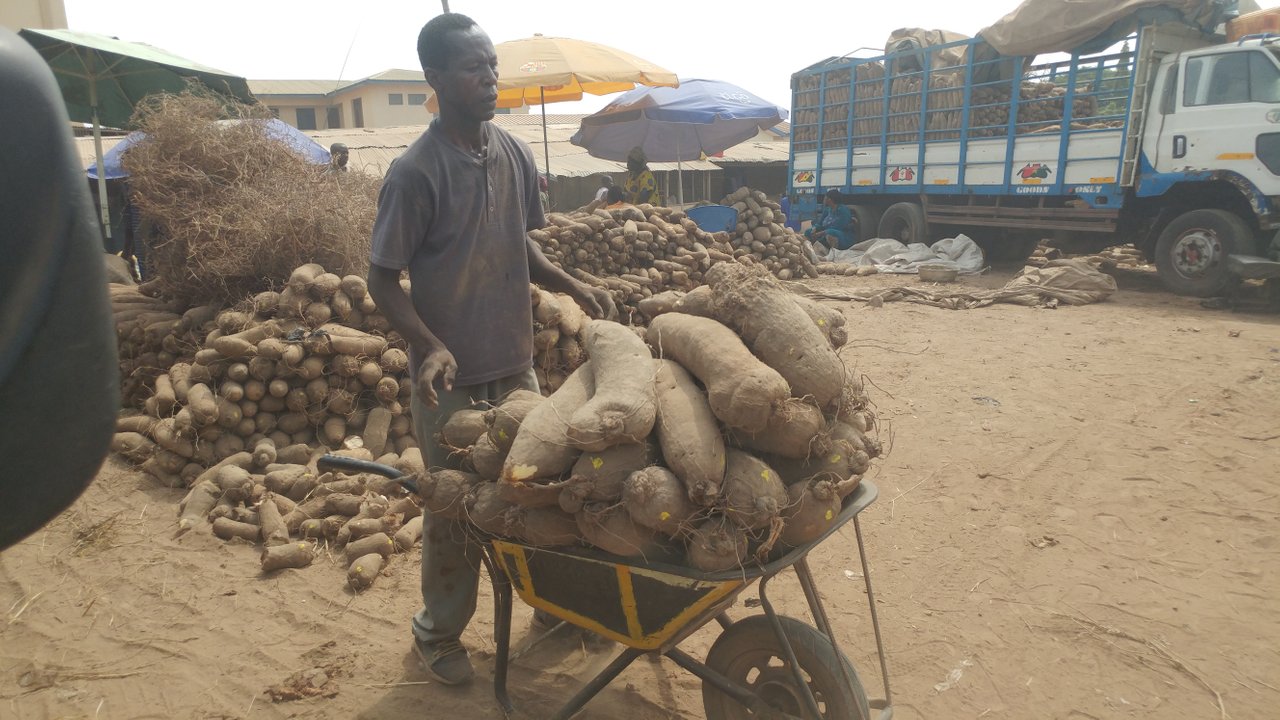 Denise(@dswigle) and other lovers of this challenge are so familiar with this market. I am so happy that most people here on steemit are aware of the fact that Moro market is connected with yams in Ghana so far as #marketfriday is concerned. There are a lot more food commodities that are sold here at the moro market but the place is dominated by yam sellers. I need just 3 r 2 tubers of yams at the market for the weekend and so coming here isn't so different but sharing with you too makes my presence here so good.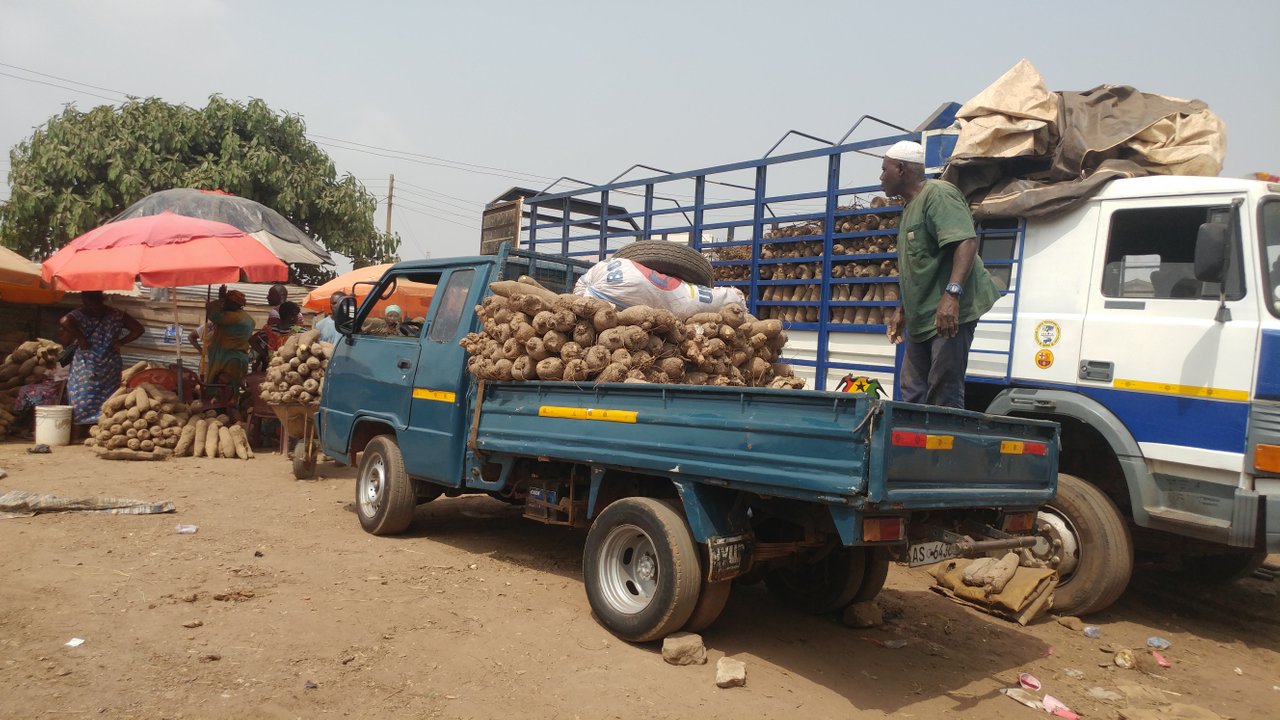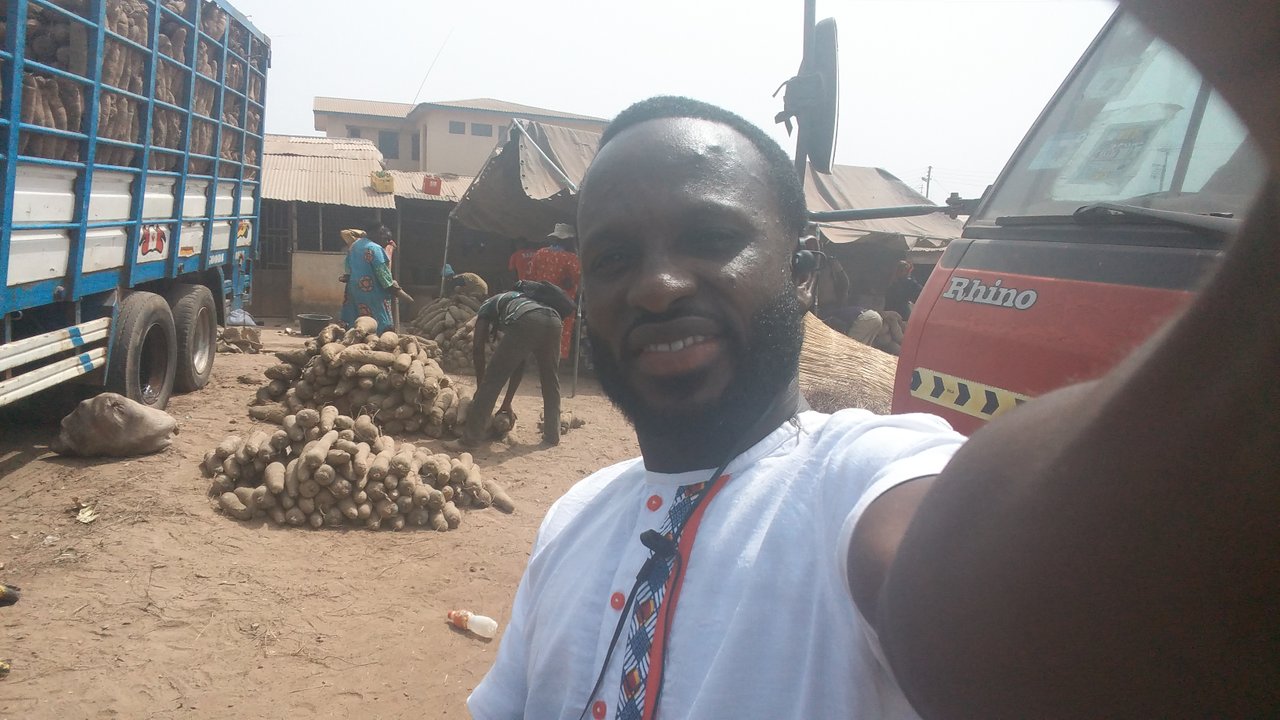 Here is where food is being sold. Farmers within the locality bring all their farm produce here for whole sellers to buy them in bulk for their various mini-shops and markets. And so vehicles are seen here to carry loads of the bought yams by consumers to their various destinations. It feels so good to know the rate at which people get employed here for the existence of this place. It surely will be great over the weekend since l now have my three tubers of yams to feed the family this weekend. Let's meet next Friday for another great market Friday. TGIF.