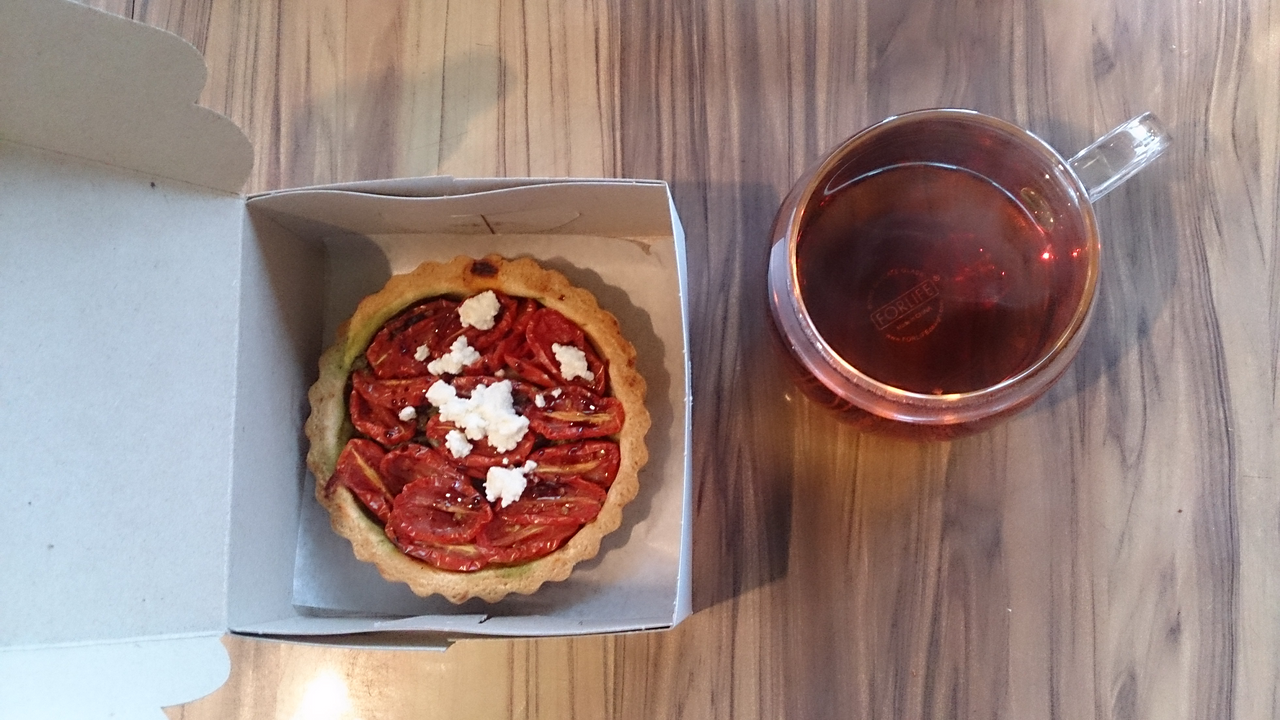 Not to overshare, but I am in a rather good mood today.
I had this fantastic sundried tomato, feta, and pesto quiche for lunch, with a cup of hot oolong tea. The quiche was incredibly good, even though I don't consider myself a fan of any of the individual ingredients. I purchased it from a small, locally-owned bakery down the street from my workplace. They have a nice selection of desserts as well, but I was in the mood for something savoury. Who would have thought sundried tomatoes would taste so good in a quiche?
I am also becoming increasingly fond of oolong tea. An oolong is essentially halfway between a black and a green tea, being partially oxidized. There's a huge variety in types of oolong, but this particular one has also been roasted, adding a toasty, malt-like flavour. I just can't get enough of it! It's fantastic with milk, too.
I'm going to have to start on my homework pretty soon. I just thought I'd share this little snippet of my day. And of course, I hope everyone here is having a good day, too!
~Mel.