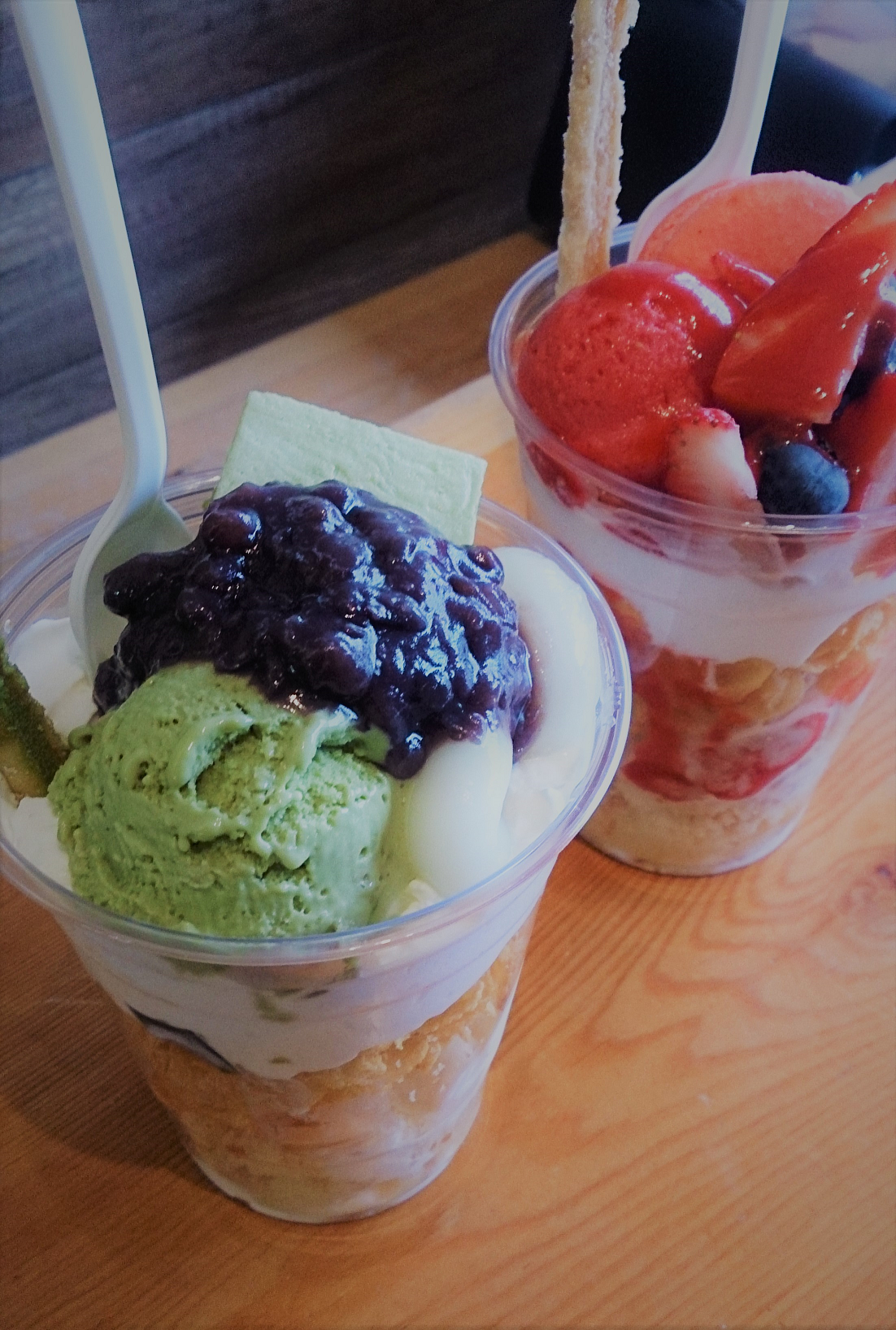 Sometimes life can be sweet and wonderful, like parfait. And when it's not... well, I like to have something sweet as a reminder that things will get better again, eventually.
A small cafe in the center of the city specializes in making these amazing parfaits. I realized, recently, that a parfait is not just visually appealing; the main appeal is actually having all sorts of different textures in every bite. Crunchy, soft, creamy, and juicy, all at once-- that's the kind of experience eating a parfait is. It's really kind of a strange dessert, but life is kind of strange too, so I guess it's not too unreasonable.
The one on the left is green tea, mochi, and anko flavoured, and the one on the right is strawberry-blueberry flavoured. They were both delicious.
It can be good to take a bit of a break sometimes. If you're going through a rough patch right now, I hope you'll take some time today to remind yourself that this storm, too, shall pass.
~Mel.