Today I want to share with you what food I usually buy. This is just what I do and I thought it might be a good thing to share here.
This is a picture of inside the food store I usually go to.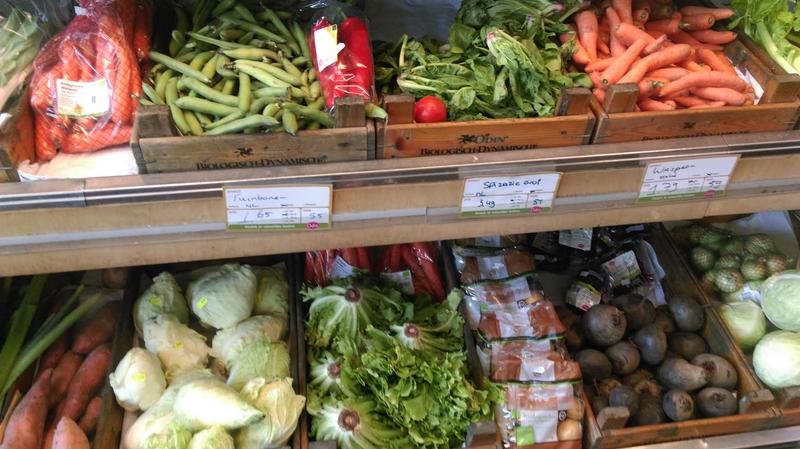 I really like the place. It is a small natural food store.
I like it because here it is all about selling the most natural food for the customer. Instead of food from the supermarket where the main focus is maximizing profit.
And I am more than willing to pay a little more for some natural untreated food!
What I bought today: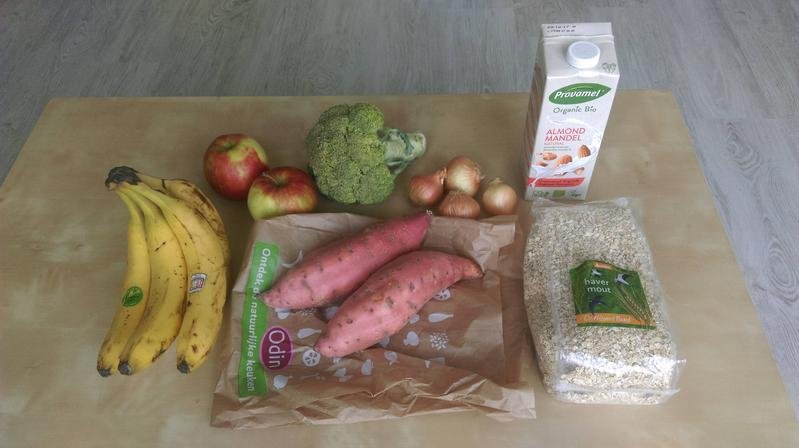 Sweet potatoes
Red oniuns
Broccoli
Bananas
Apples
Oatmeal
Almond drink (unsweetened)

This adds up to €15,58 or $17,37
I'm not a good cook and I don't like to spend hours prepairing dinner. I always keep it simple and easy. So today I will make some sweet potatoes with brocoli and onions. 

Thanks for stopping by. Cya! :)