Fillets with Meat in Tomato Sauce


The fillets steaks are a kind of hamburger, generally larger and much creamier than these. They are usually served together with a tomato sauce made with a lot of onion, in such a way that the contrasts of the fillet and the tomato and onion sauce can be felt on the palate.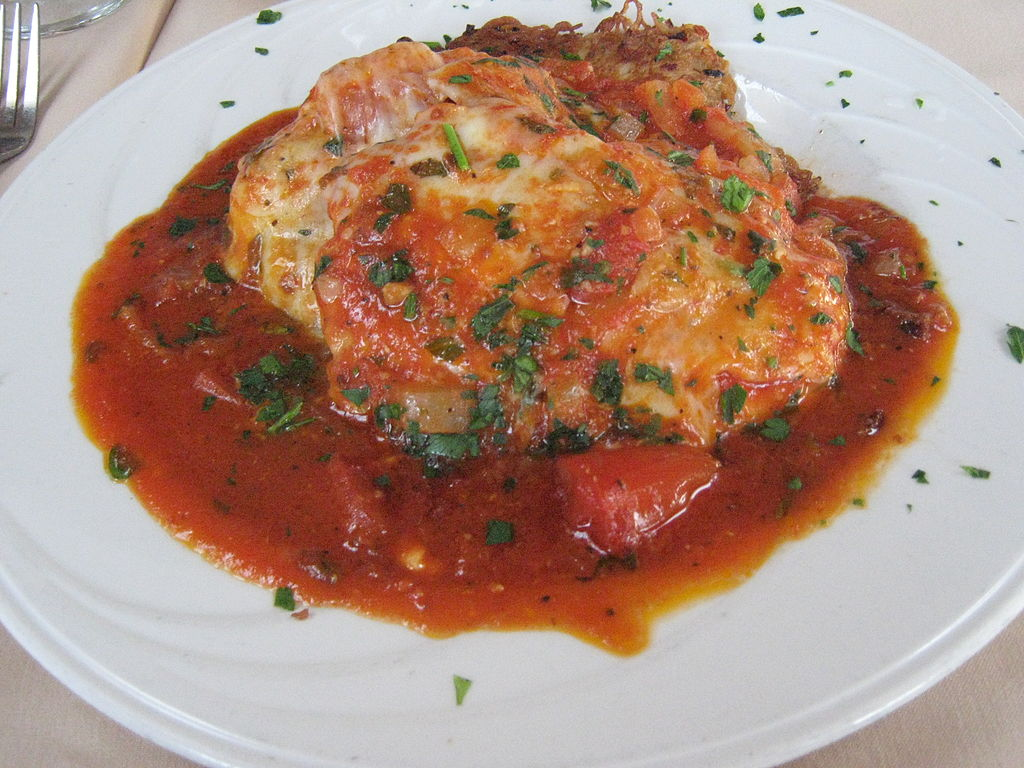 Image source


Ingredients
1kg of minced meat Veal, pork or mixture
2 onions
3 garlic cloves
2 teaspoons dried oregano
1/2 teaspoon sweet paprika
50g of bread crumbs
4 eggs
800g of crushed tomato
salt and black pepper
chopped parsley
Oil


Preparation


1.- We prepare the Russian fillets. To do this, put in a bowl the minced meat, eggs, 2 cloves of chopped garlic, a teaspoon of oregano and bread crumbs. Finally we seasoned. We mix with our hands
2.- We give shape to Russian fillets. To do this, we do it like a hamburger but, unlike this one, we make them fatter and more elongated.
3.- Once done, in a trickle of oil we seal them on both sides. That is, we cook them over a high heat, leaving them raw inside. We withdraw and reserve
4.- In the same oil that we have sealed the fillets, add the onion cut in julienne (in strips). We add the other clove of garlic in slices. Season and cook over medium heat, while stirring frequently for about 5 minutes.
5.- After the time, add the crushed tomato. If it's too acidic, you can add a pinch of salt. We also add the other teaspoon of oregano and half a teaspoon of paprika and cook over medium heat for half an hour. Until you have lost all your water.
6.- Once you have lost it, we cook it 5 more minutes. It is at this time when the tomato takes a very rich flavor. That's why it's important to let all your water evaporate
7.- Done all this, we add the Russian fillets. And now, as the tomato is already cooked, add a little water, so that the tomato sauce does not get too dry. Cook 5 more minutes, until the fillets have finished cooking in the sauce and all the flavors have intermixed well. Finally you can sprinkle with a little chopped parsley.
---

Thanks for following. Hope you like the article.