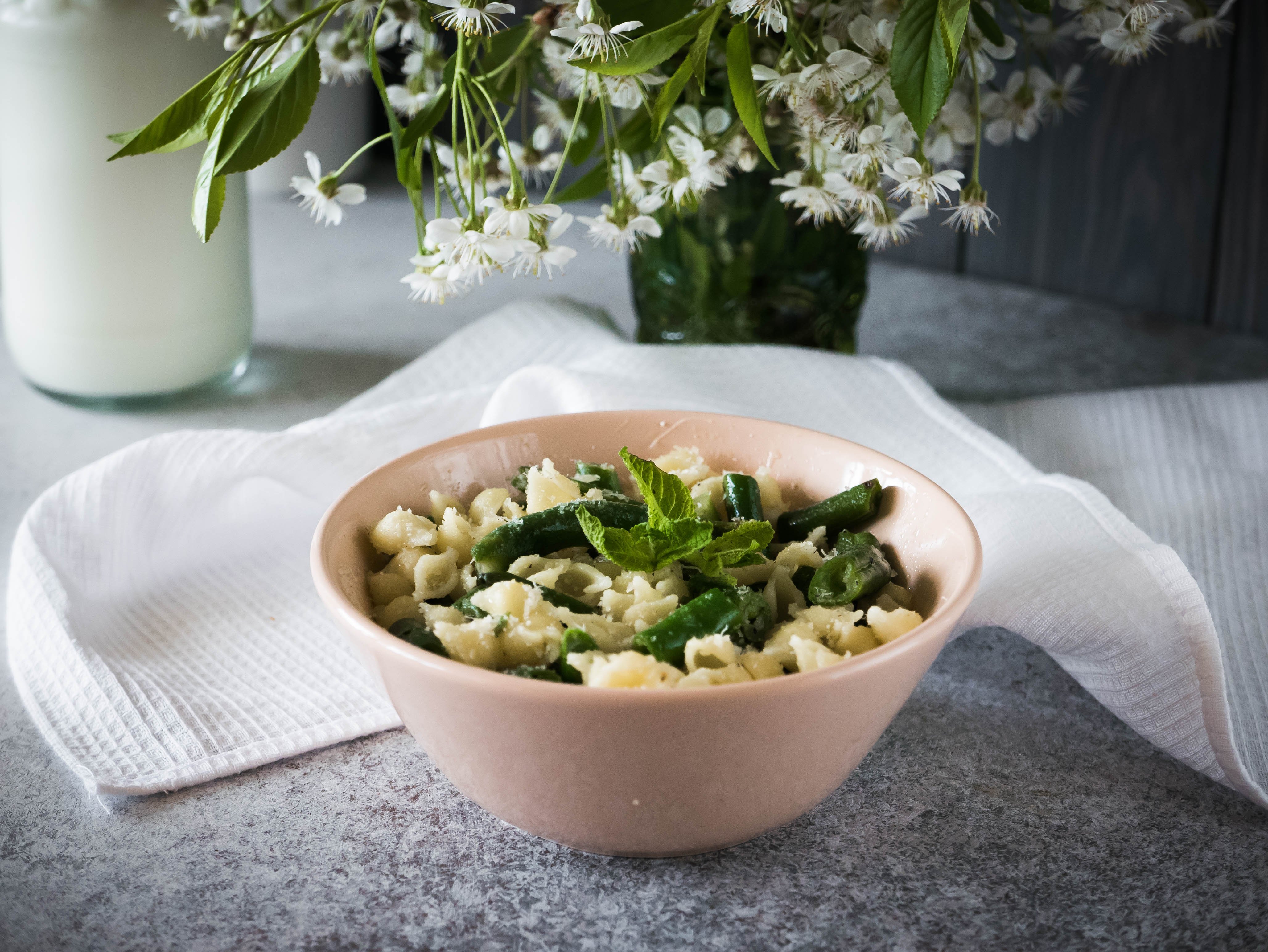 Today I decided to make a useful dinner which consists of only three basic ingredients. I'm interested in using simple ingredients and a small number of them.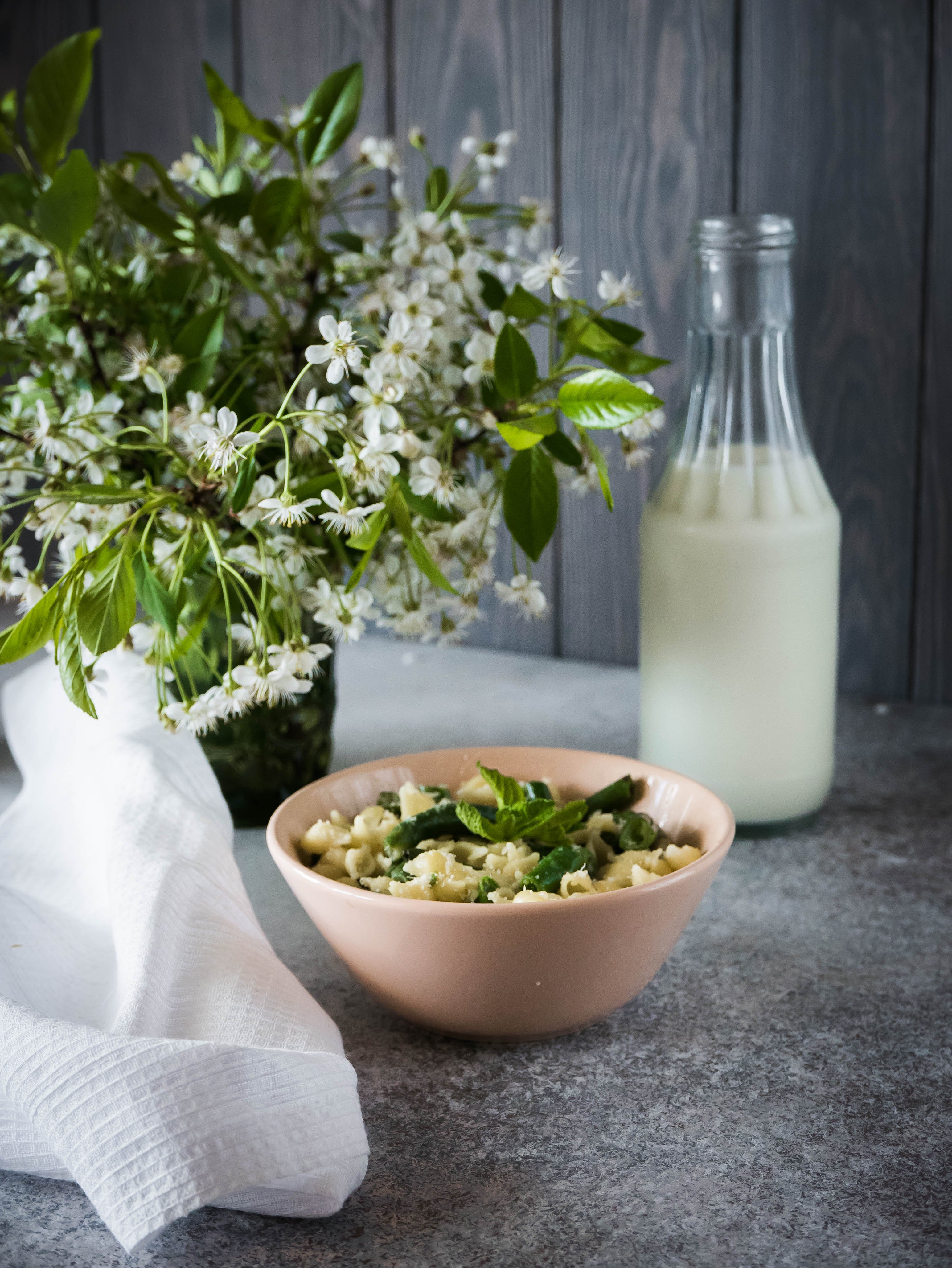 There are a huge number of recipes for pasta, you can fantasize and each time use new ingredients for pasta. It can be any vegetables, cheese, tomato sauce or cream sauce.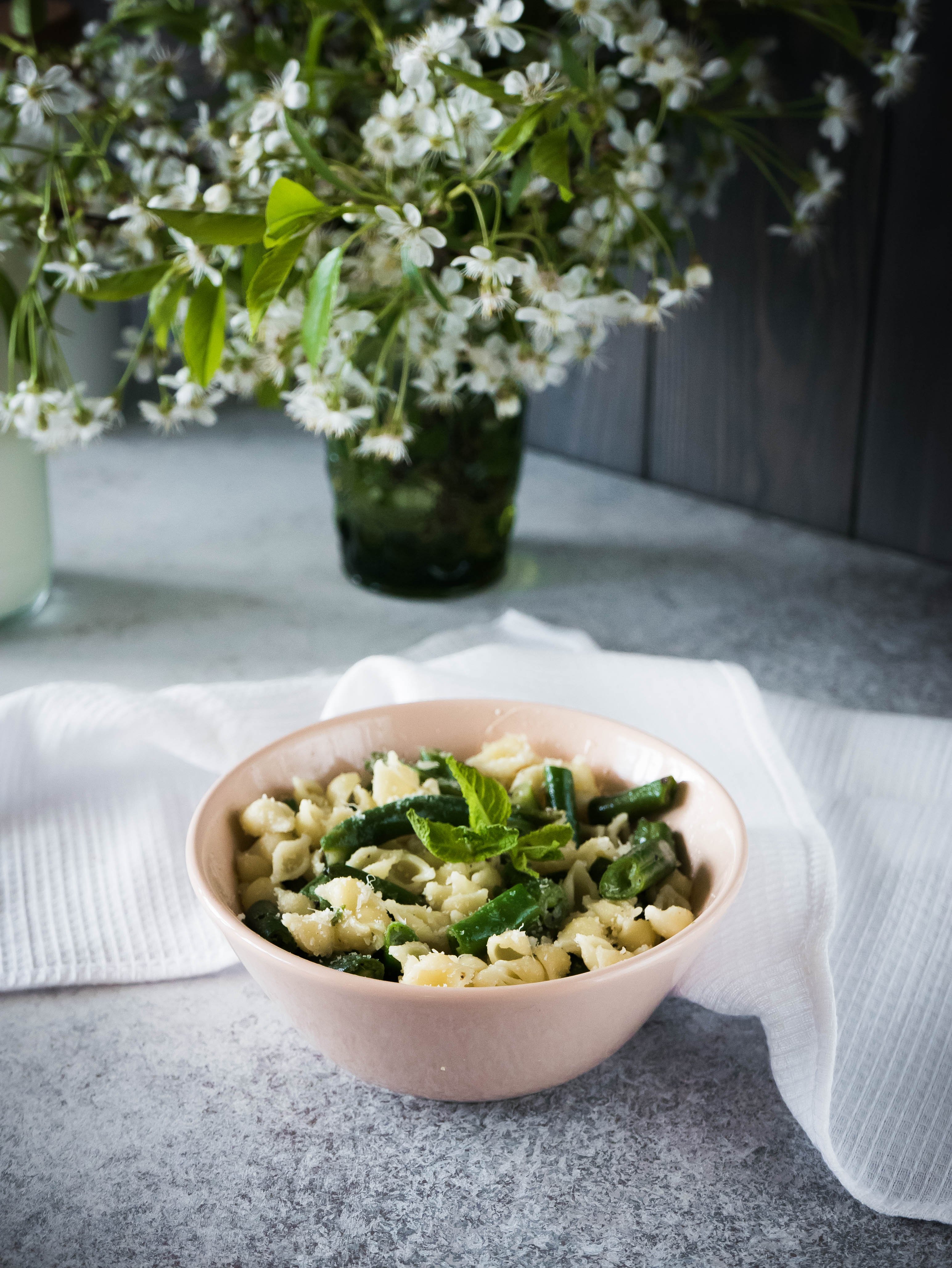 Today I decided to make a pasta of only three ingredients and I used grated parmesan instead of sauce, which you can add as much as you want and make the taste of the pasta only more juicy.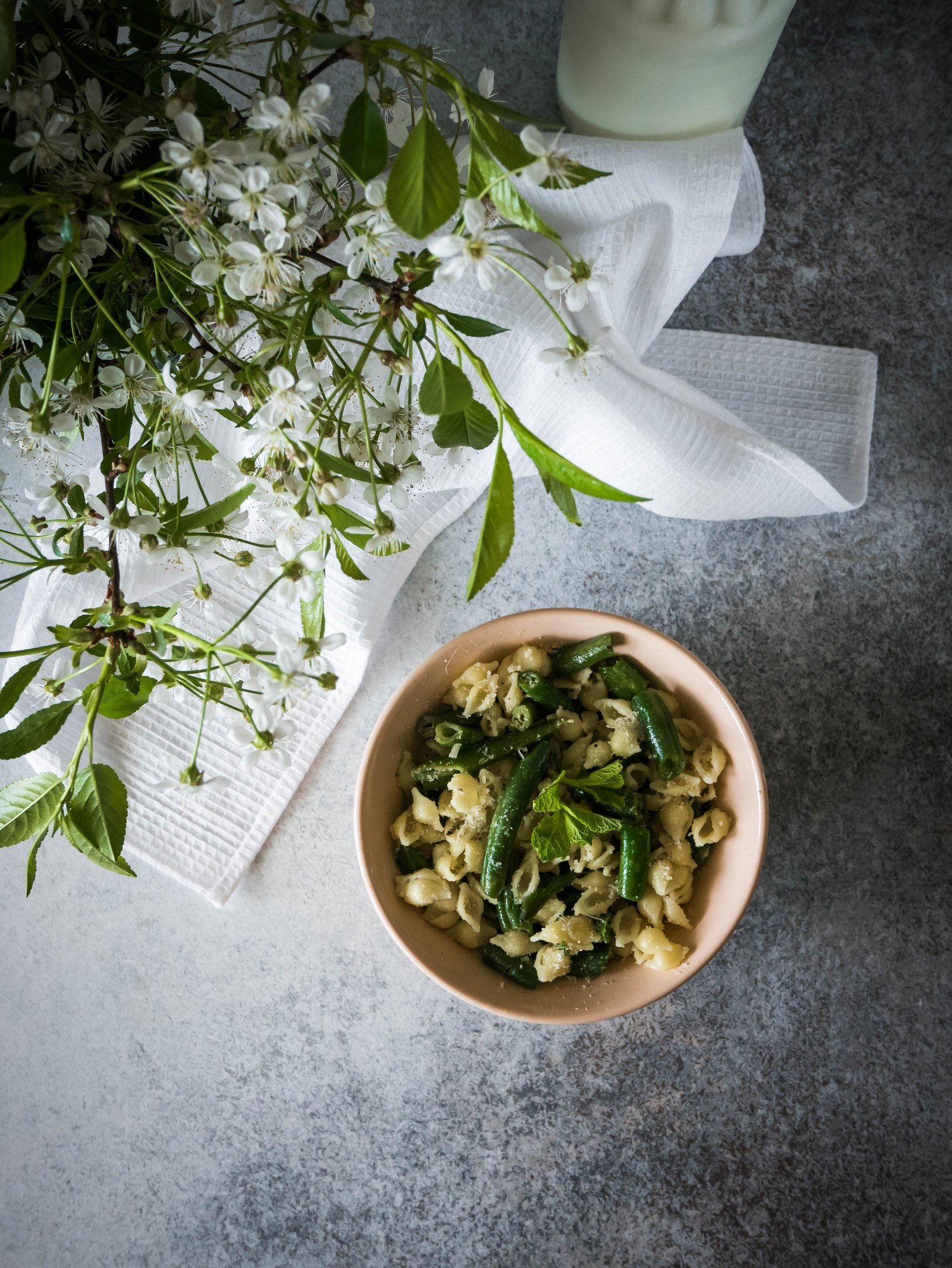 Three ingredients are small pasta, grated parmesan and green beans. It seems to me that this kind of pasta can easily be cooked by any person from a beginner in the kitchen to a professional chef.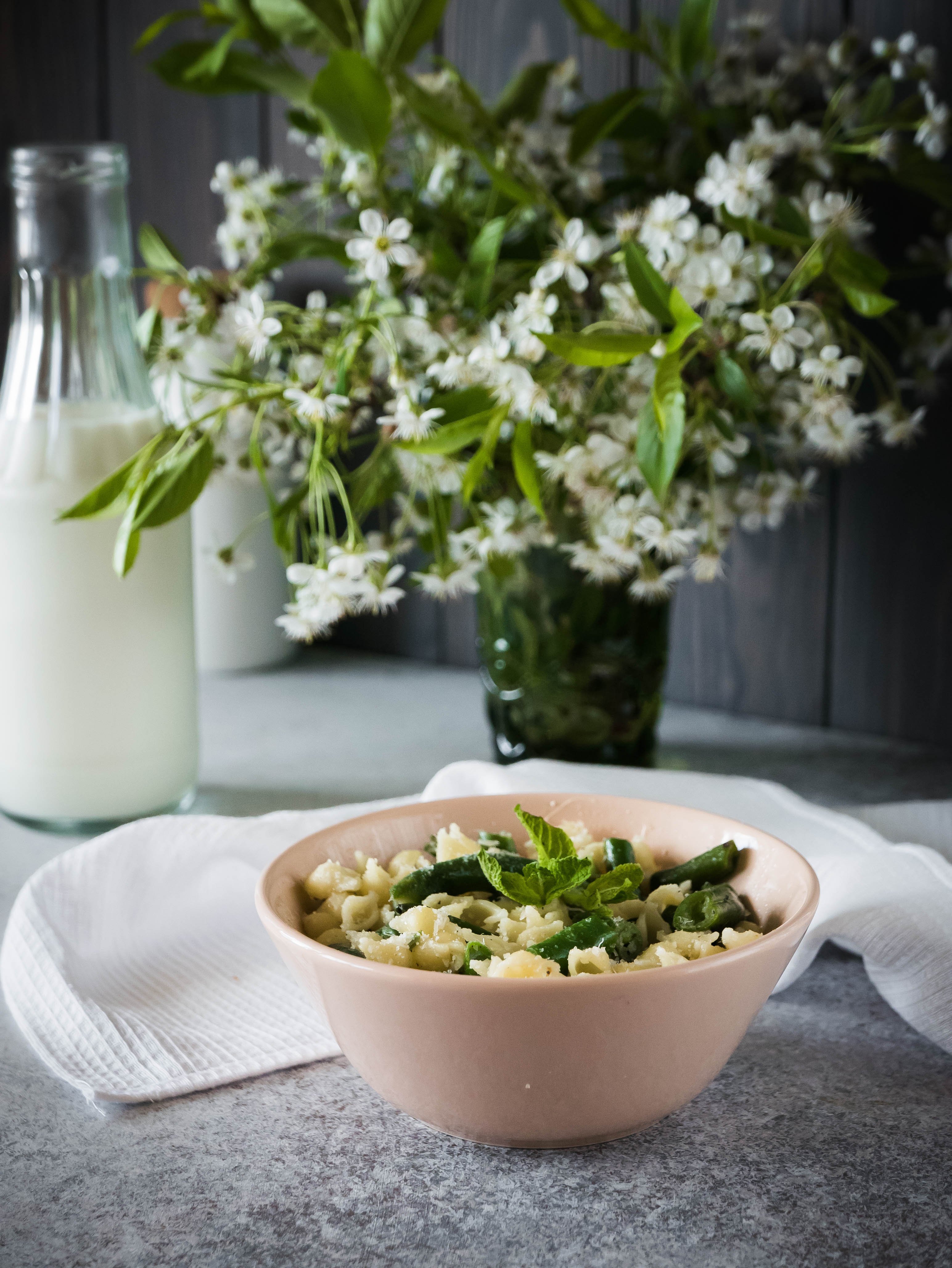 Agree that it's nice to cook pasta in a short time and get a nice and tasty dish for dinner, even if you're not cooking well.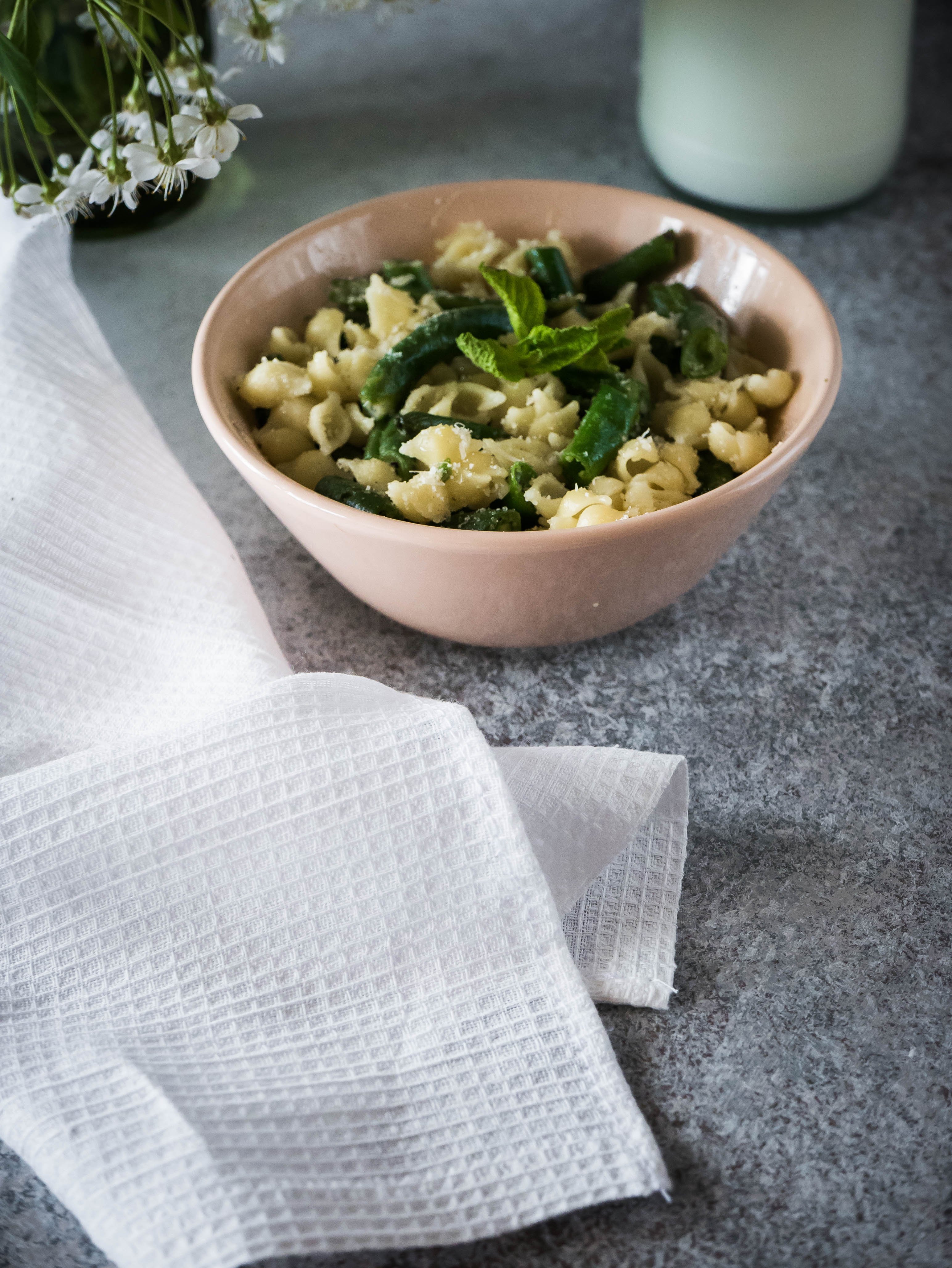 So, if you like pasta and vegetables, then I think you'll appreciate my new recipe for pasta with green beans and parmesan cheese.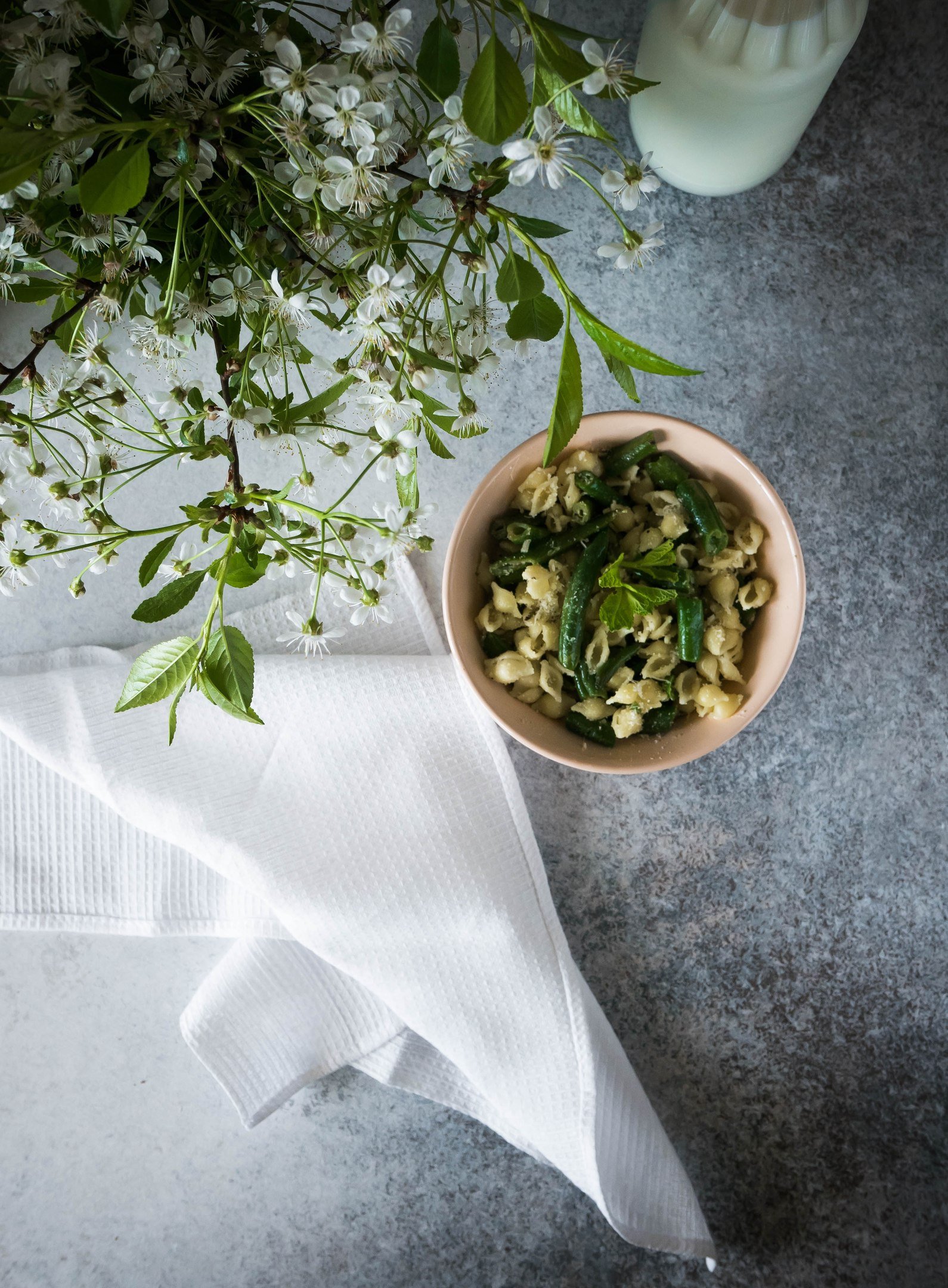 And since the summer season came I tried to use flowers in white and gentle form on the photoraphy, this time I chose small flowers of wild cherry.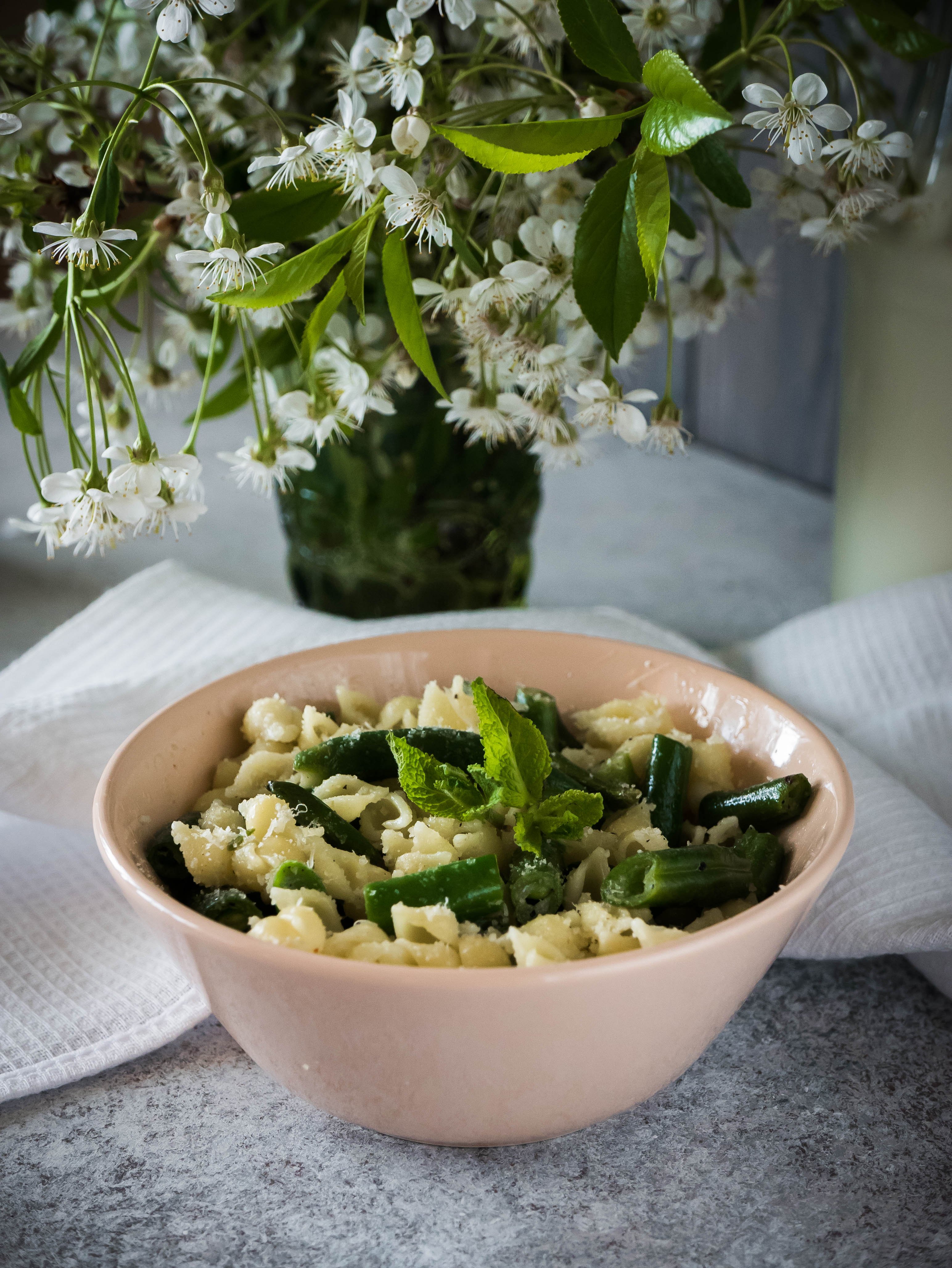 Enjoy!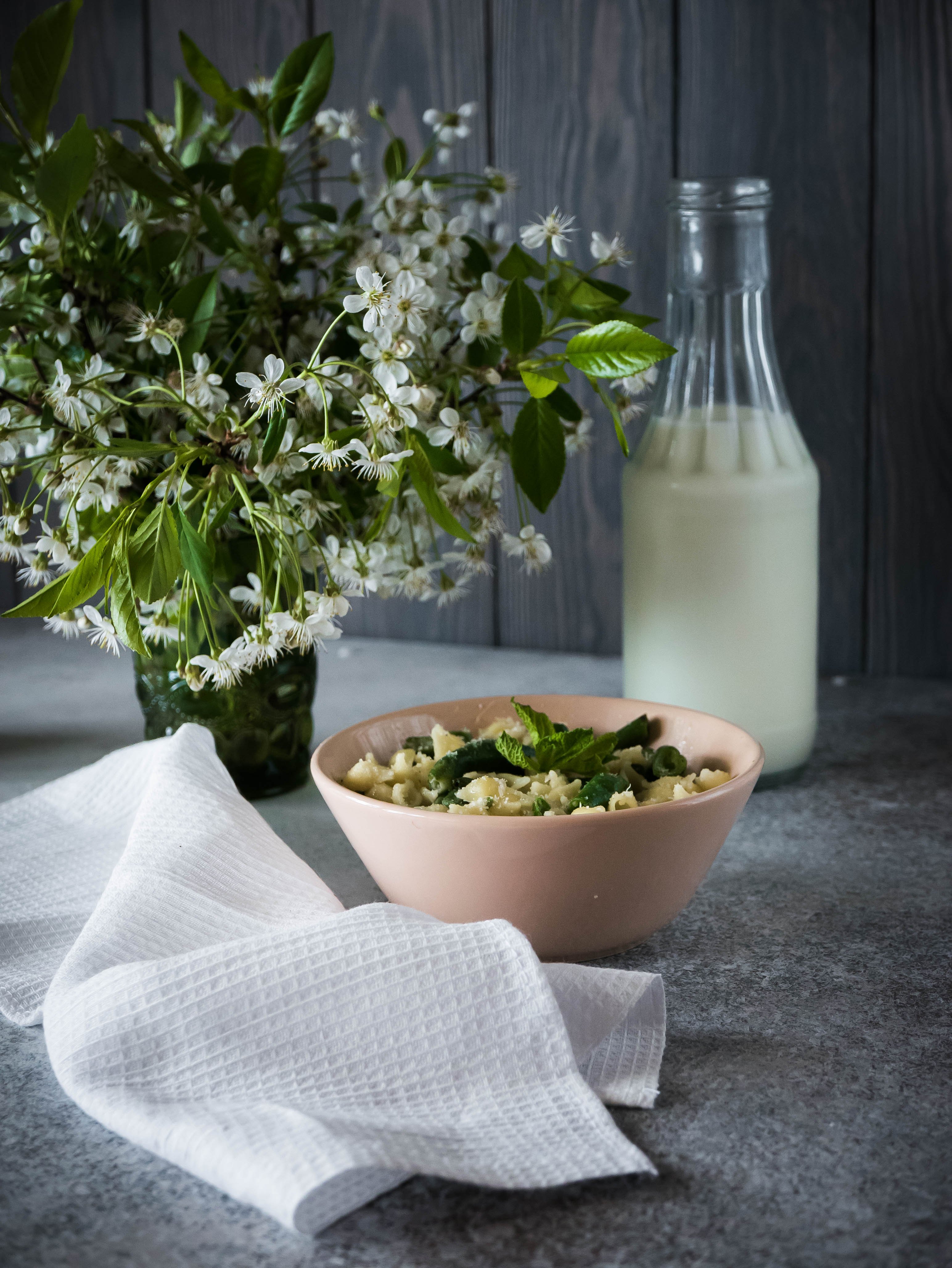 Ingredients:
100 g of pasta
200 g of green beans
50 g grated parmesan
1-2 leaves of fresh mint
2-3 tbsp. tablespoons olive oil
salt and pepper to taste
Directions:
1. Boil the pasta in boiling water and add salt to taste.
2. In the frying pan add the olive oil and fry the green bean. Add salt and pepper to taste.
3. Add the cooked pasta to the pan and mix and cook for another two minutes.
4. Before serving, add grated Parmesan, mix everything, decorate with fresh mint and enjoy the taste!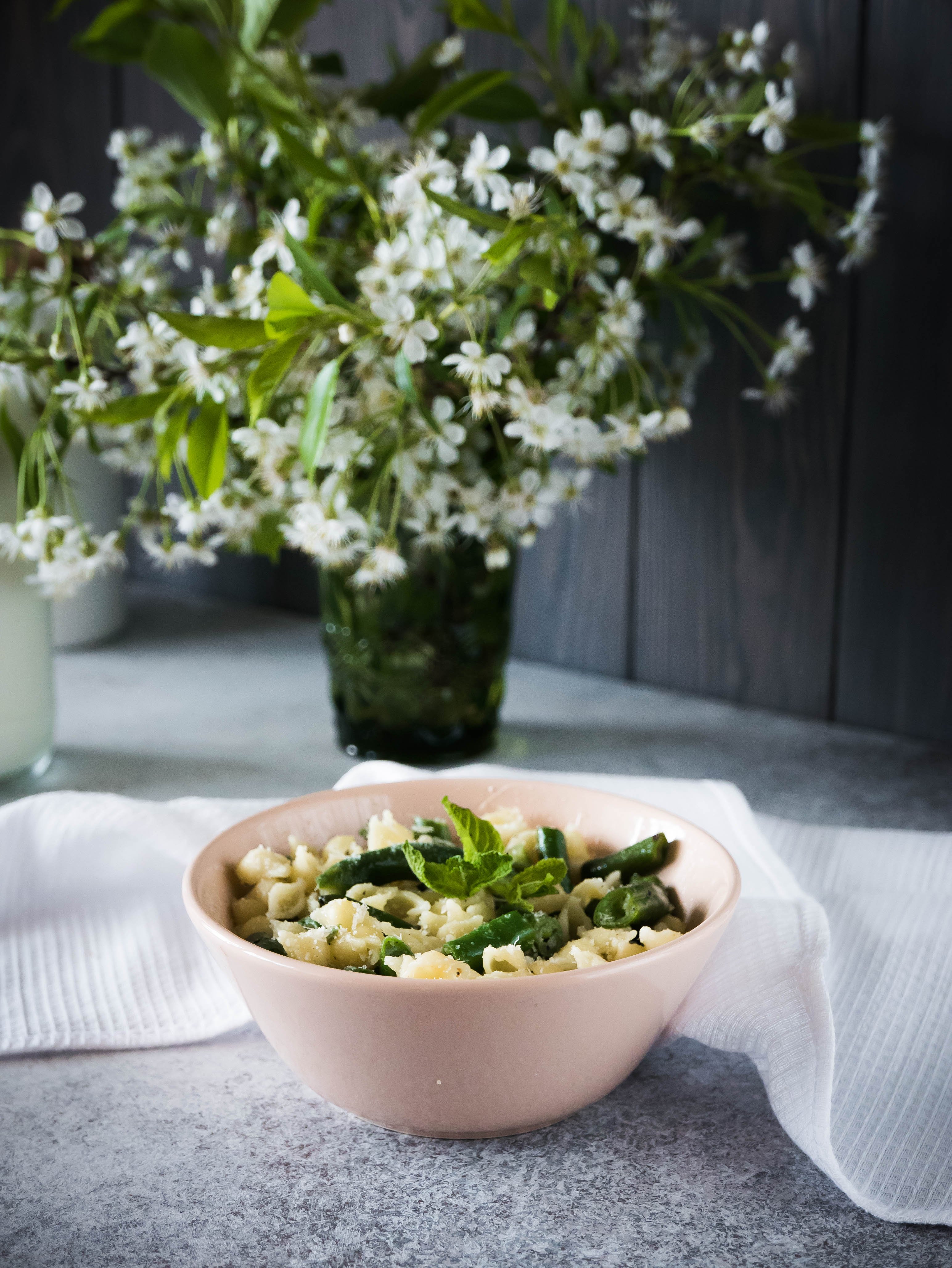 Camera: Panasonic Lumix DMC-LX100
---
Bon Appetit!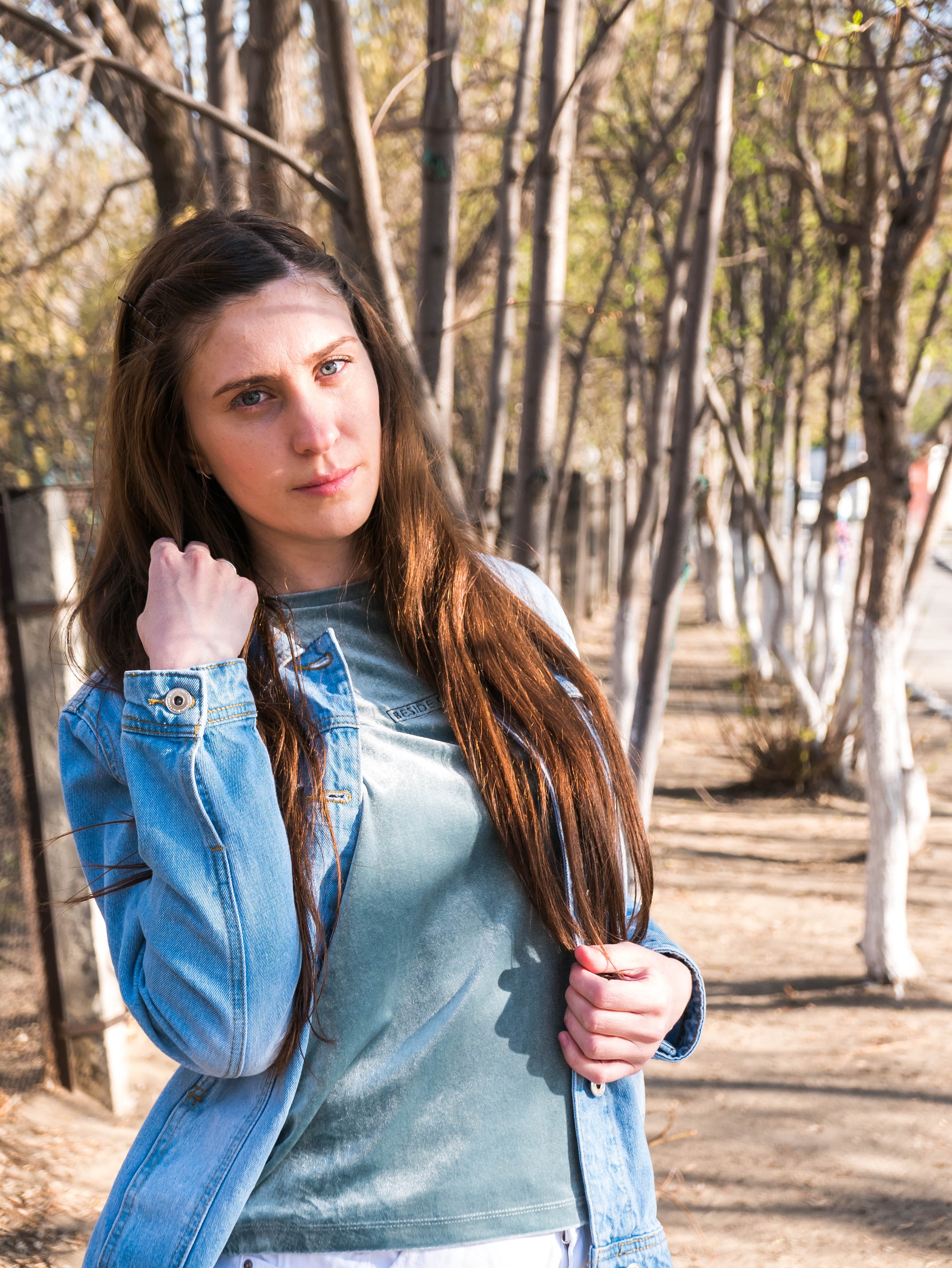 Thanks for watching and your time, I always appreciate it!
---
Here you can see some of my recipes:
1. Healthy Cupcake
2. Pumpkin Cream Soup
3. Pizza with Tomatoes
4. Milkshake with Strawberries
5. Brownie with Mint
6. Tortillas with Nutella and Bananas
7. Cakes with Cream and Banana
8. Oatmeal Pancakes
Enjoy excellent day, friends!
---