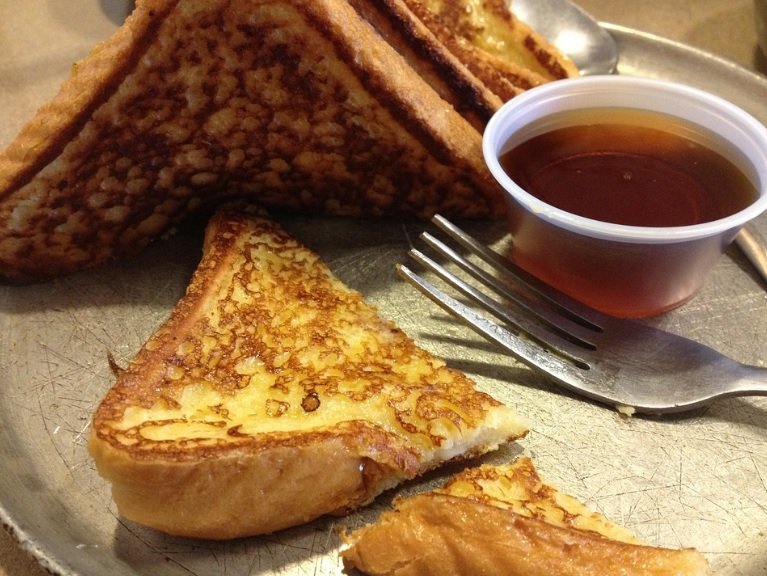 French toast is an easy and simple toast dish. In France, French toast is also called 'lost bread', meaning that bread is made of a completely different dish. It is a dish that you can bake after soaking the toast in water mixed with eggs and milk, and it is also a great advantage that you can eat French toast as a substitute for breakfast and use the leftover bread. Depending on your taste, it is good to eat with French toast, apples, fresh cream, fruit and so on.
preparations
Six sheets of bread,
canned corn,
one-fourth onion,
half pepper,
one cup of pizza,
two t of mayonnaise,
one t of yogurt,
0.5 t of vinegar,
1 t of oligosaccharide,
Put corn, chopped onion, and pepper in the ball and mix with seasoning.

Place cone salad on bread and put pizza on top.

Put jam on one side of the other bread and combine it into one.

Melt butter in a preheated pan, place bread and cover and cook.