Hello boys and girls, I hope you will enjoy this delicious pizza.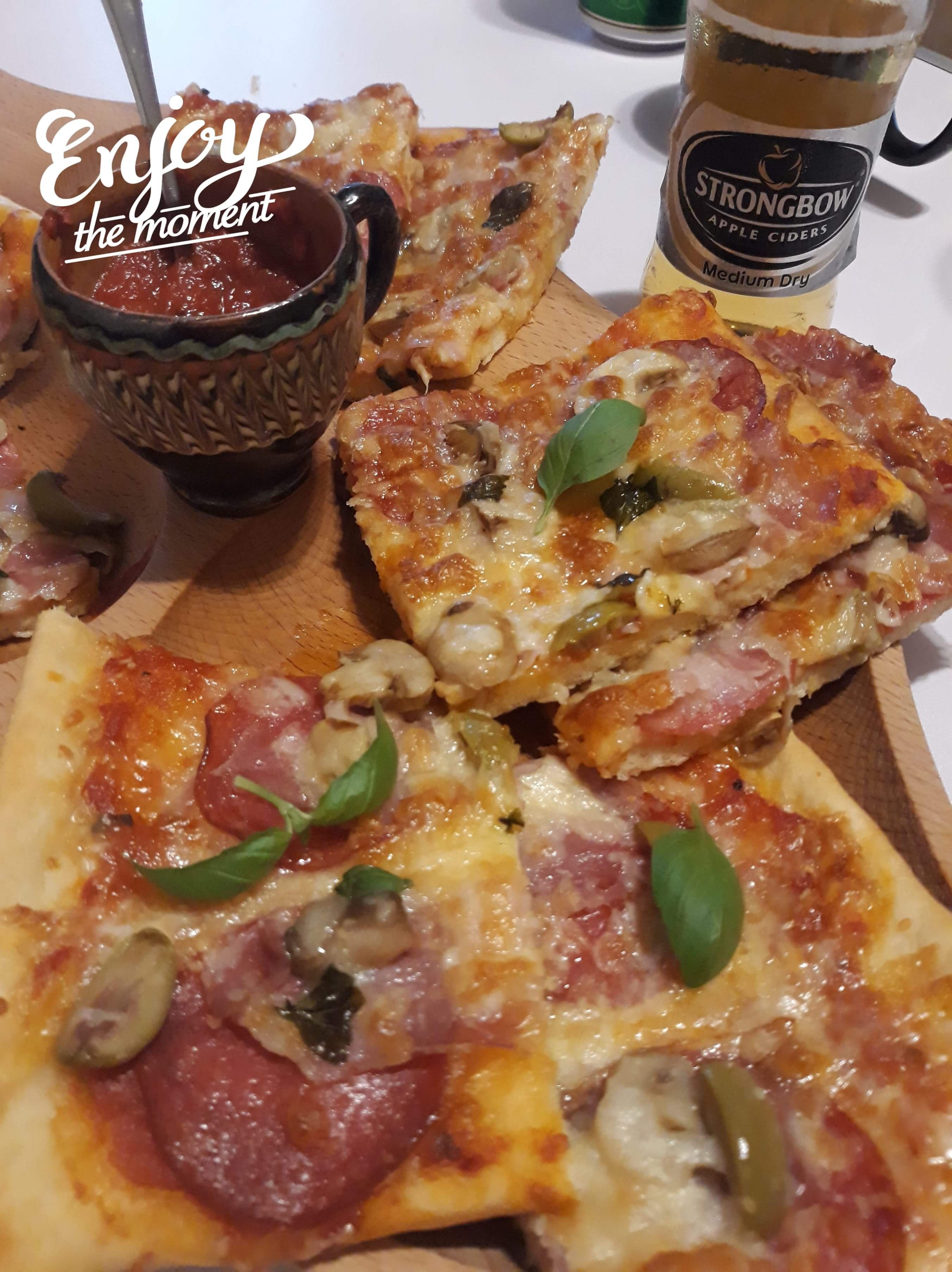 Now let's get started and first of all we need the ingredients. Feel free to put whatever salami, meat, cheese this is just my choice.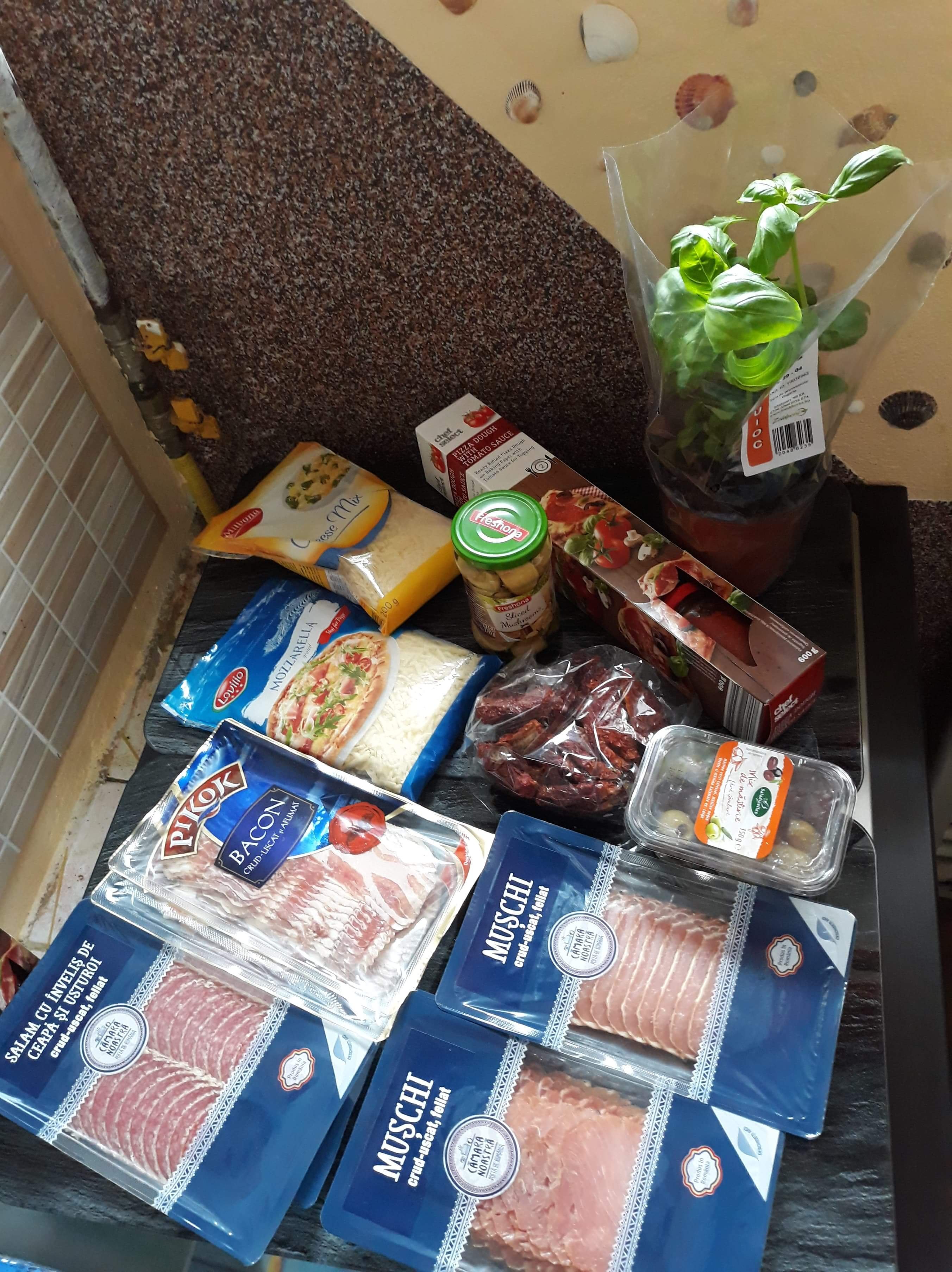 I have got some salami wrapped in onion, some sliced smoked meat, olives, mozzarella, a mix of 3 types of cheese, olives, dried, smoked tomatoes and we can't forget the pizza dough that is all ready formed and prepared for you to just put the ingredients and let the game begin. O yeah, and fresh basil, and I've got all these ingredients from my Lidl store.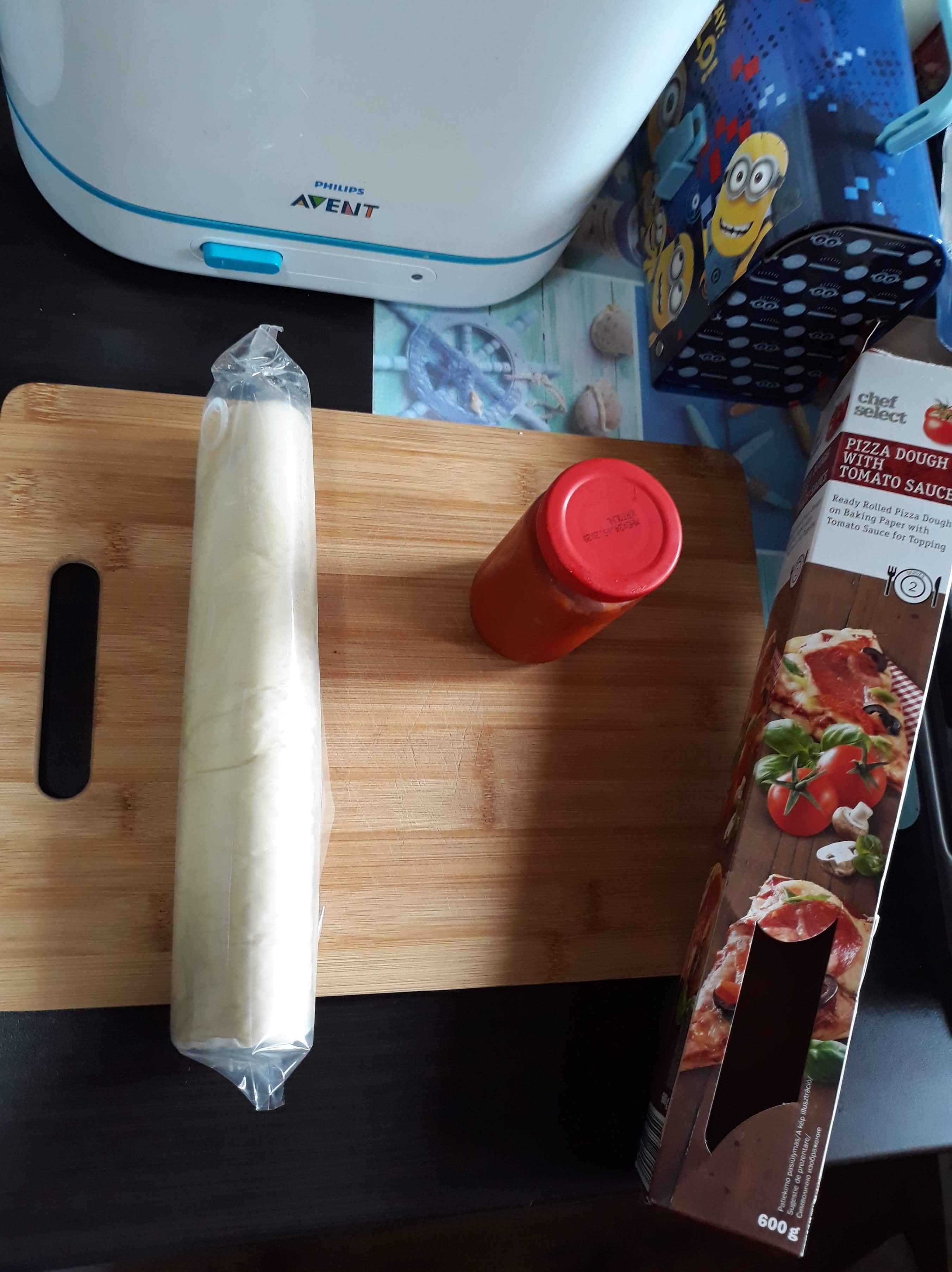 This is the pizza dough packed with the tomato sauce from my store at 2 dollars, I mean I think it's ok for this price and it's on baking paper all ready so what more to ask for :).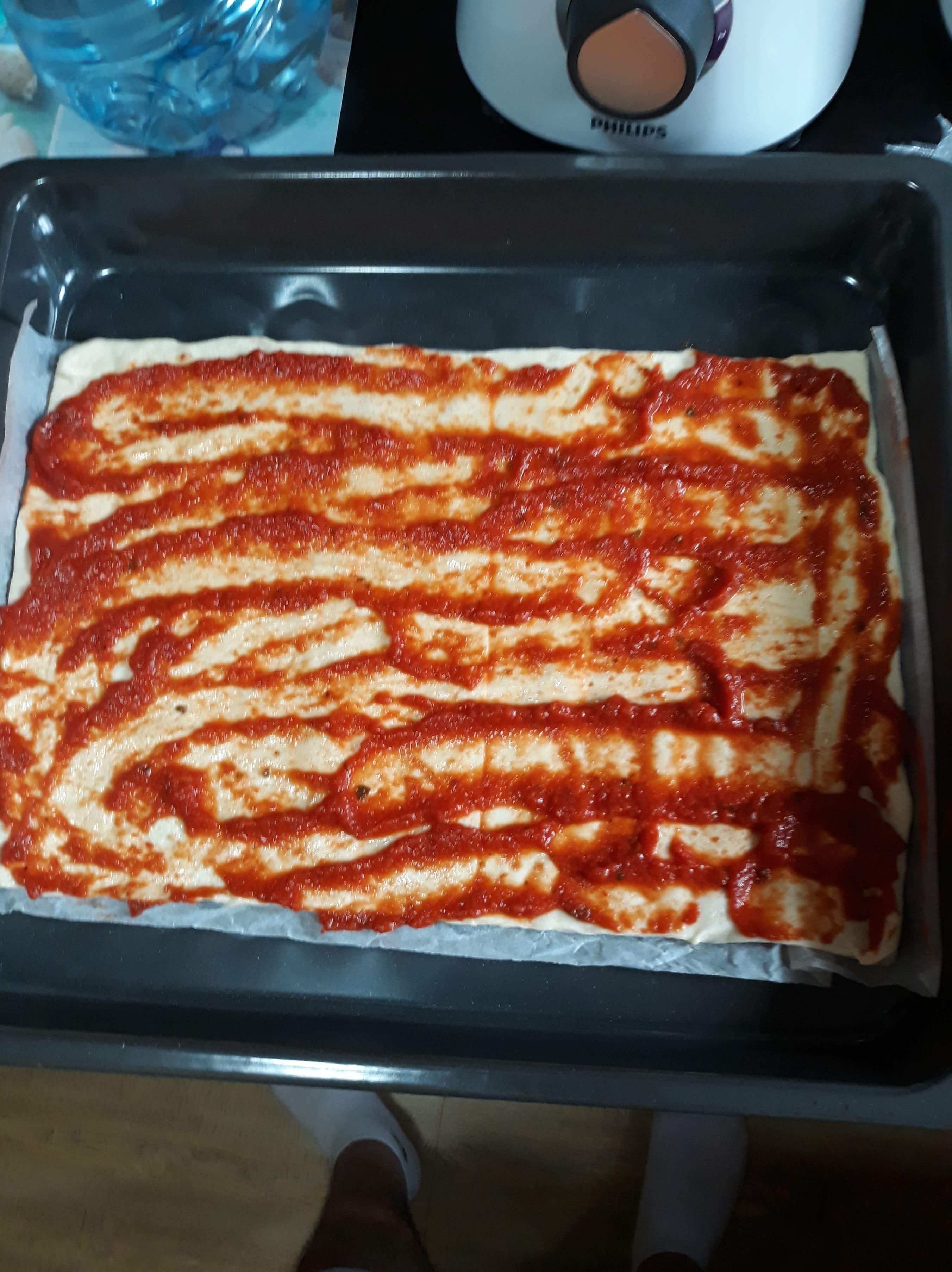 Step one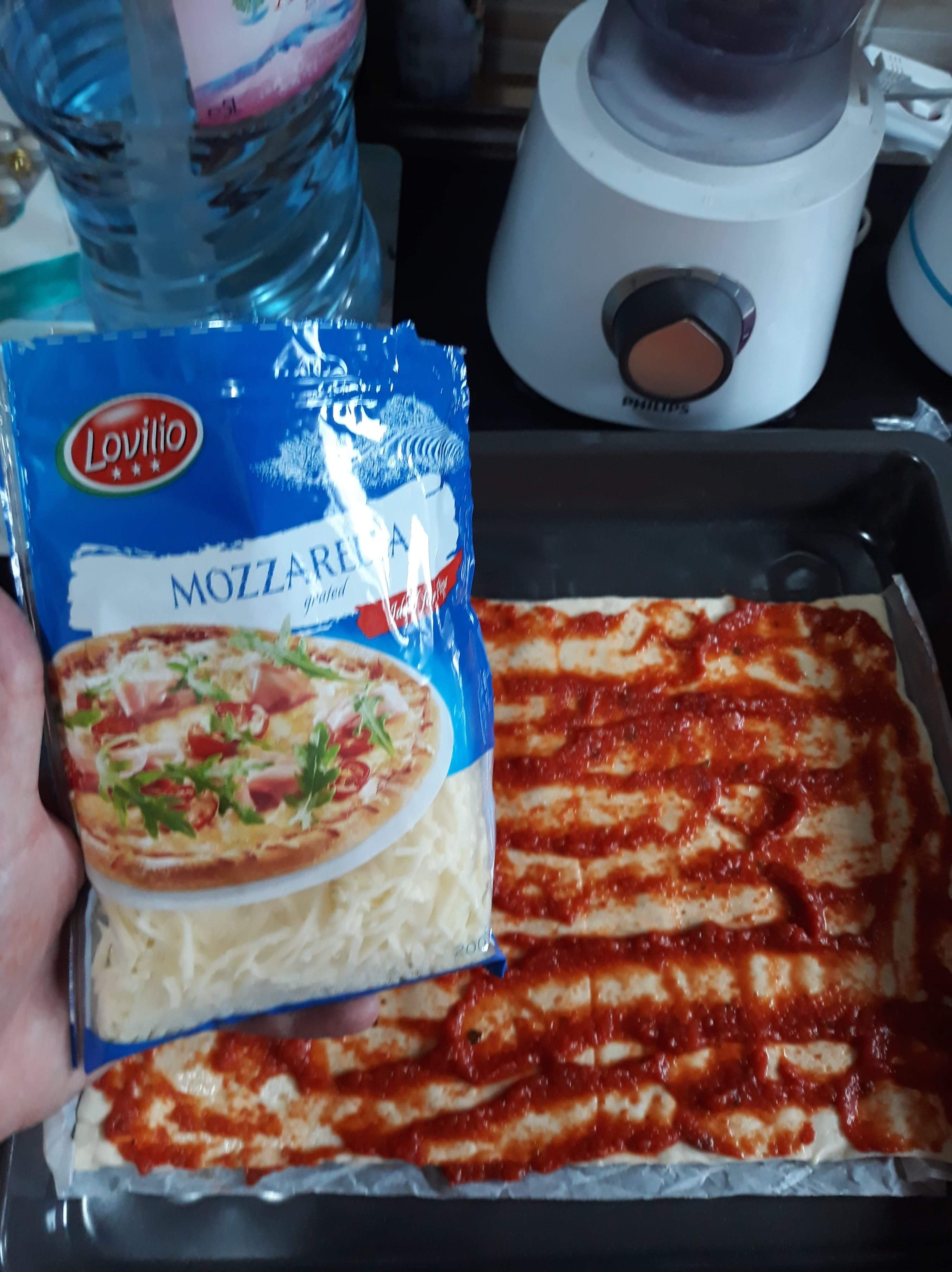 Step two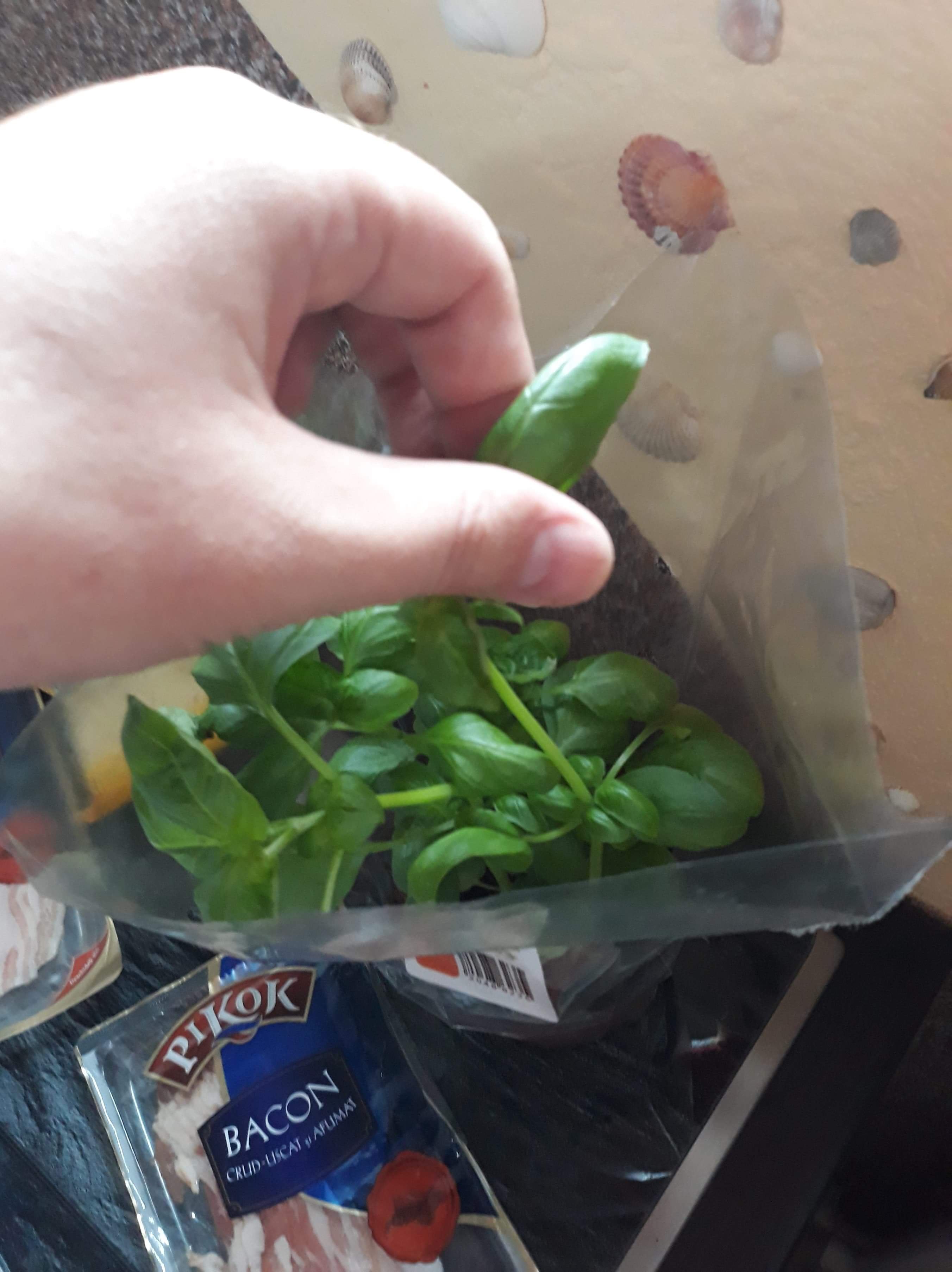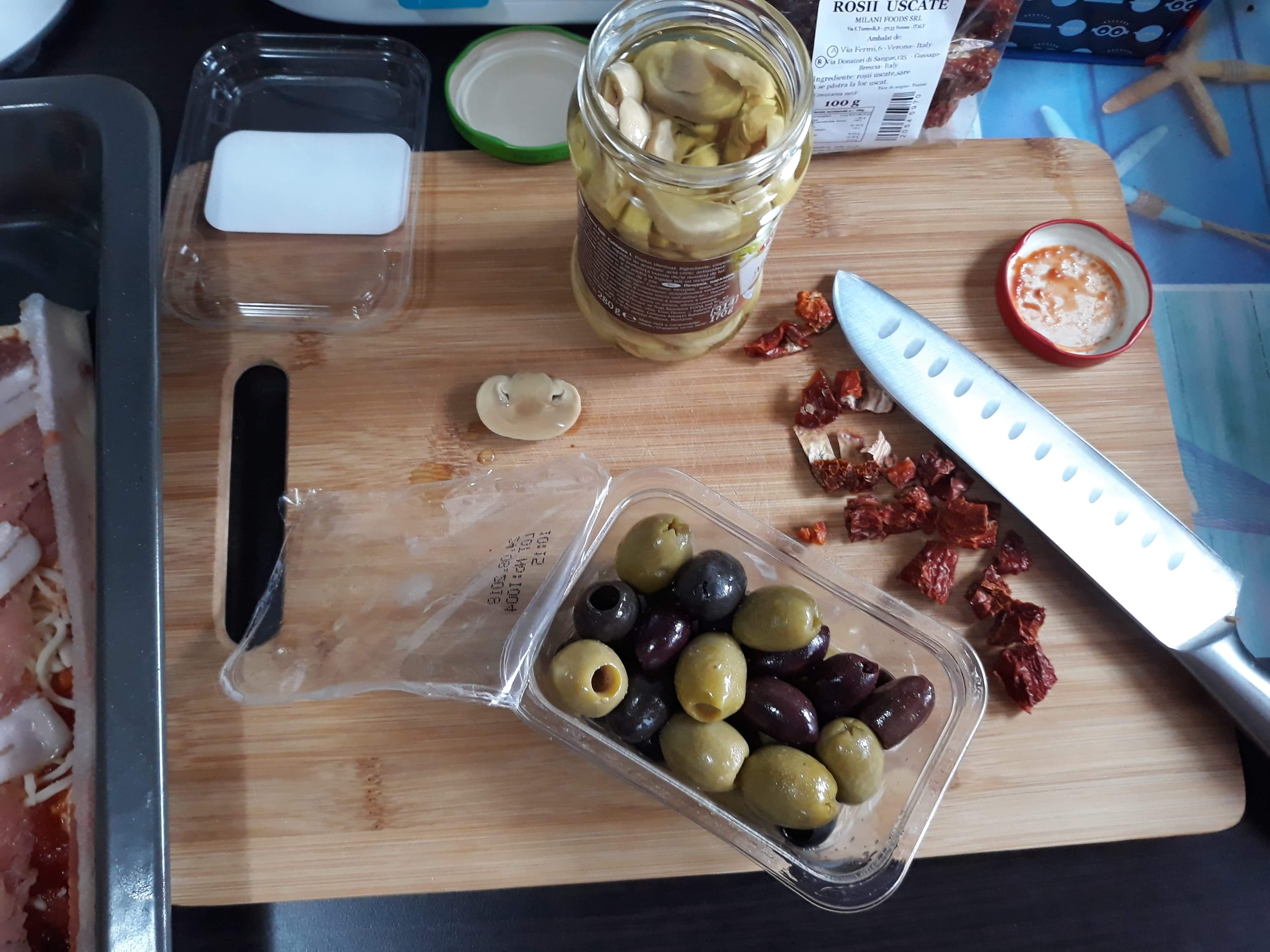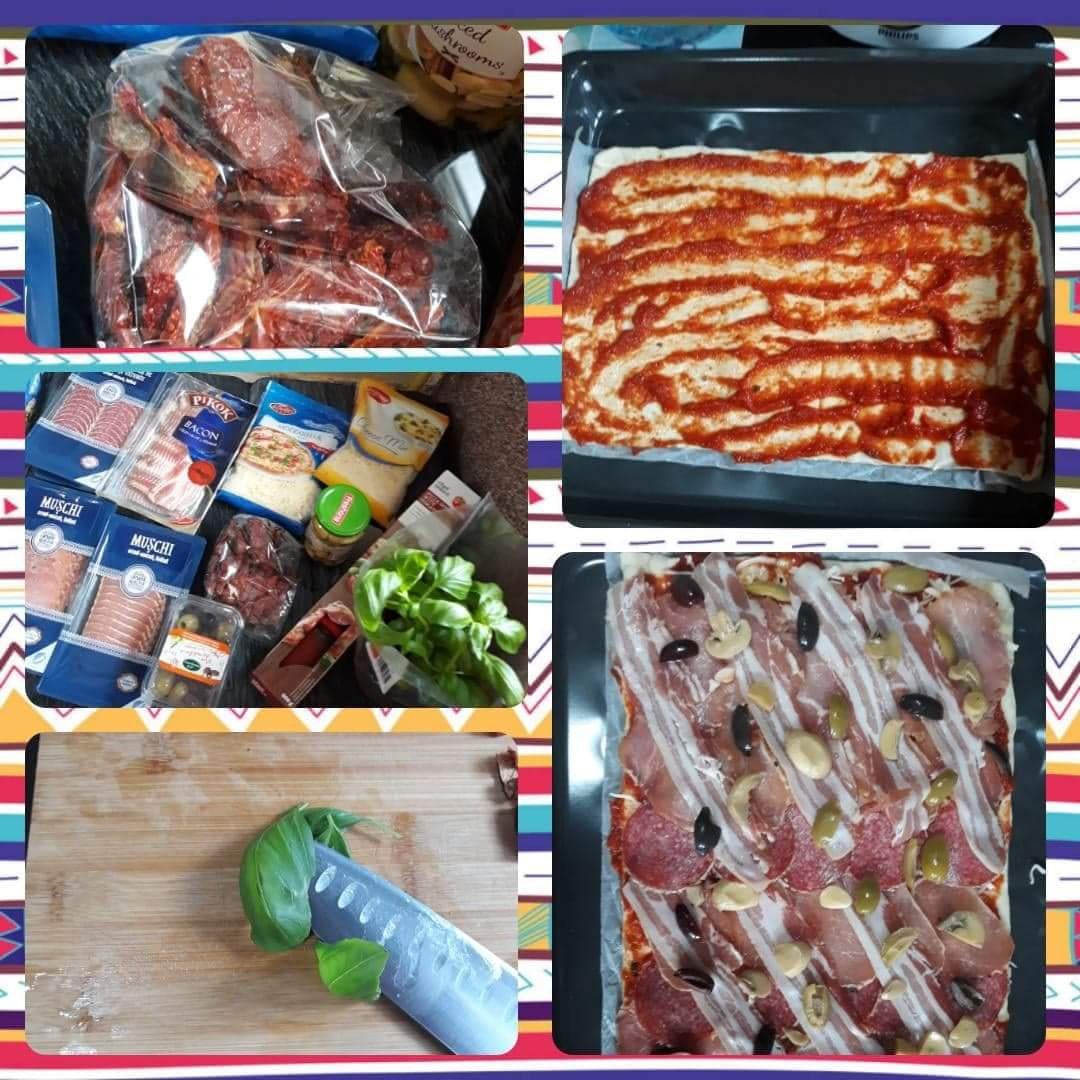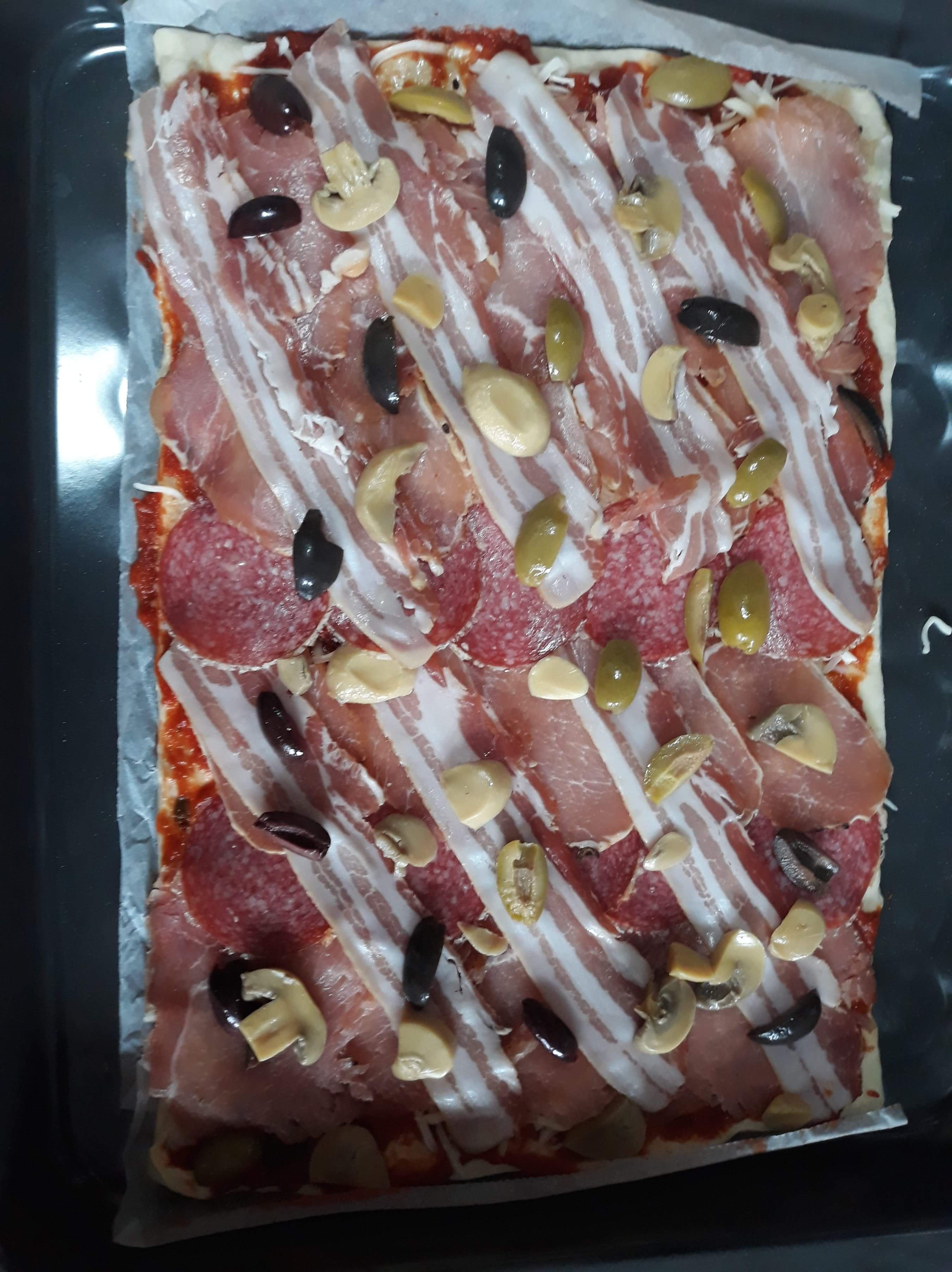 Now this is the part where you put the ingredients, however you want I like to make it a little symmetrical as I can. And off to the electric oven at 200-220 degrees Celsius for about 12 minutes.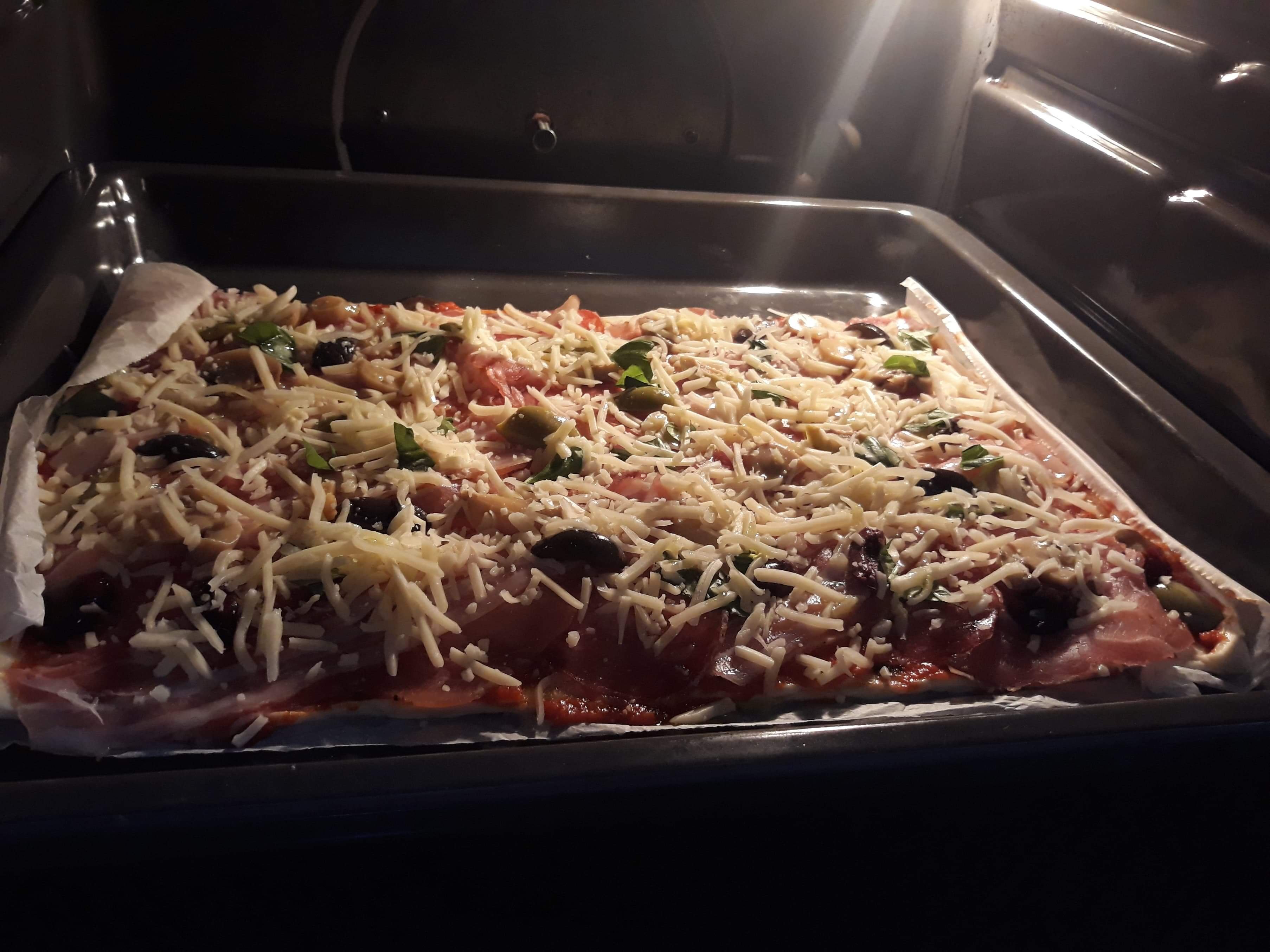 .....and we wait.....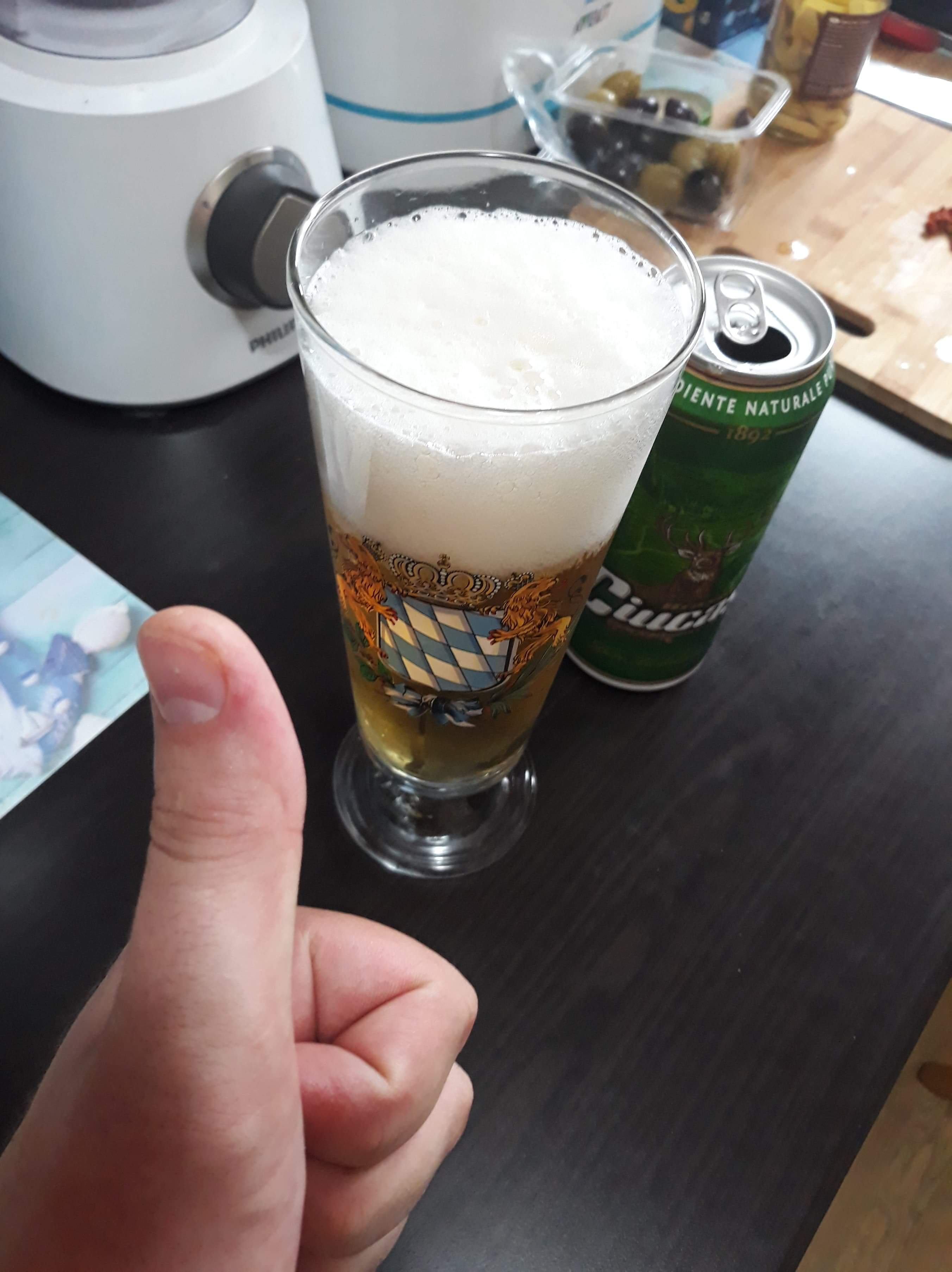 I like to enjoy a cold beer as i wait for the pizza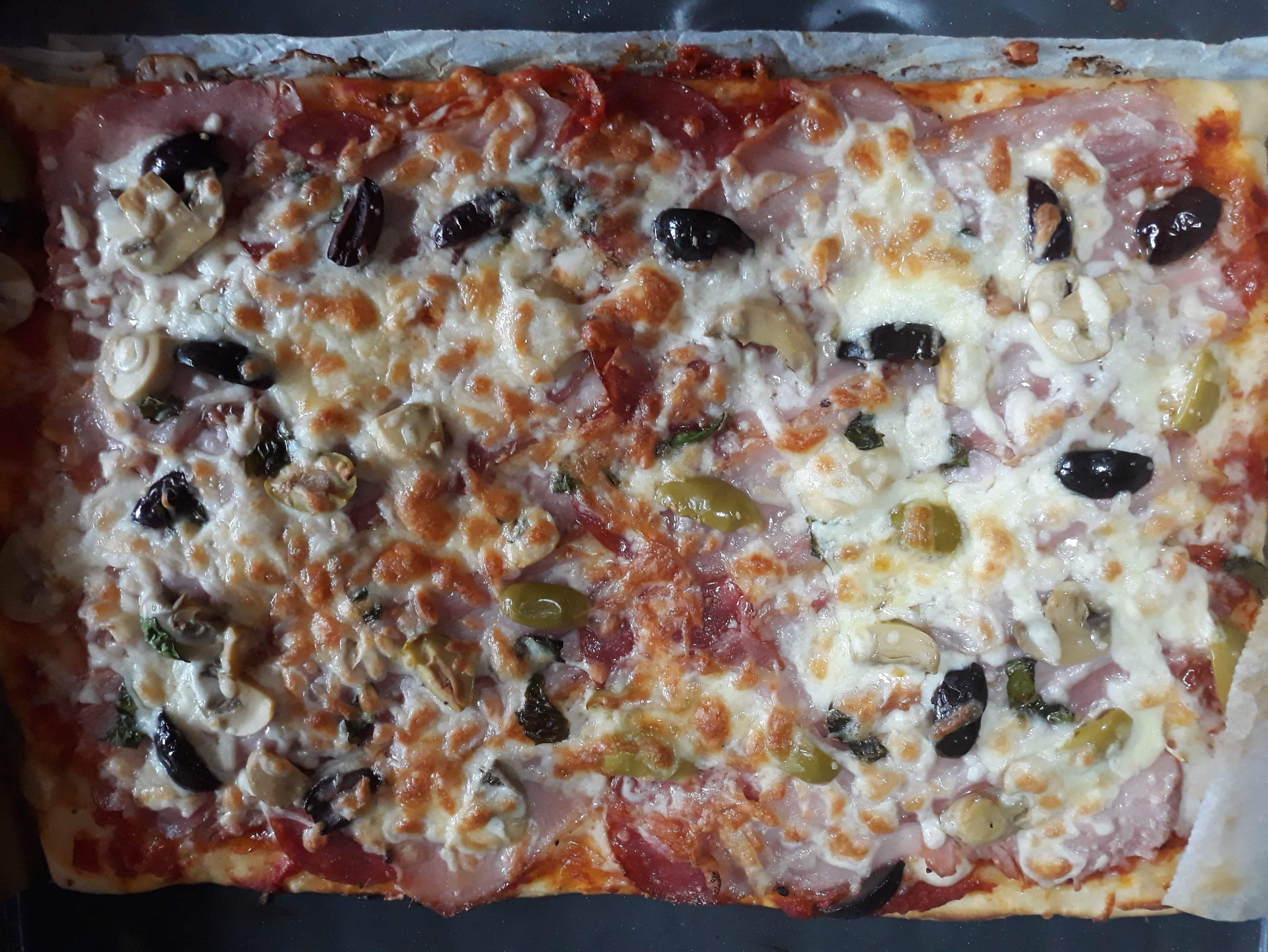 .... the grand finale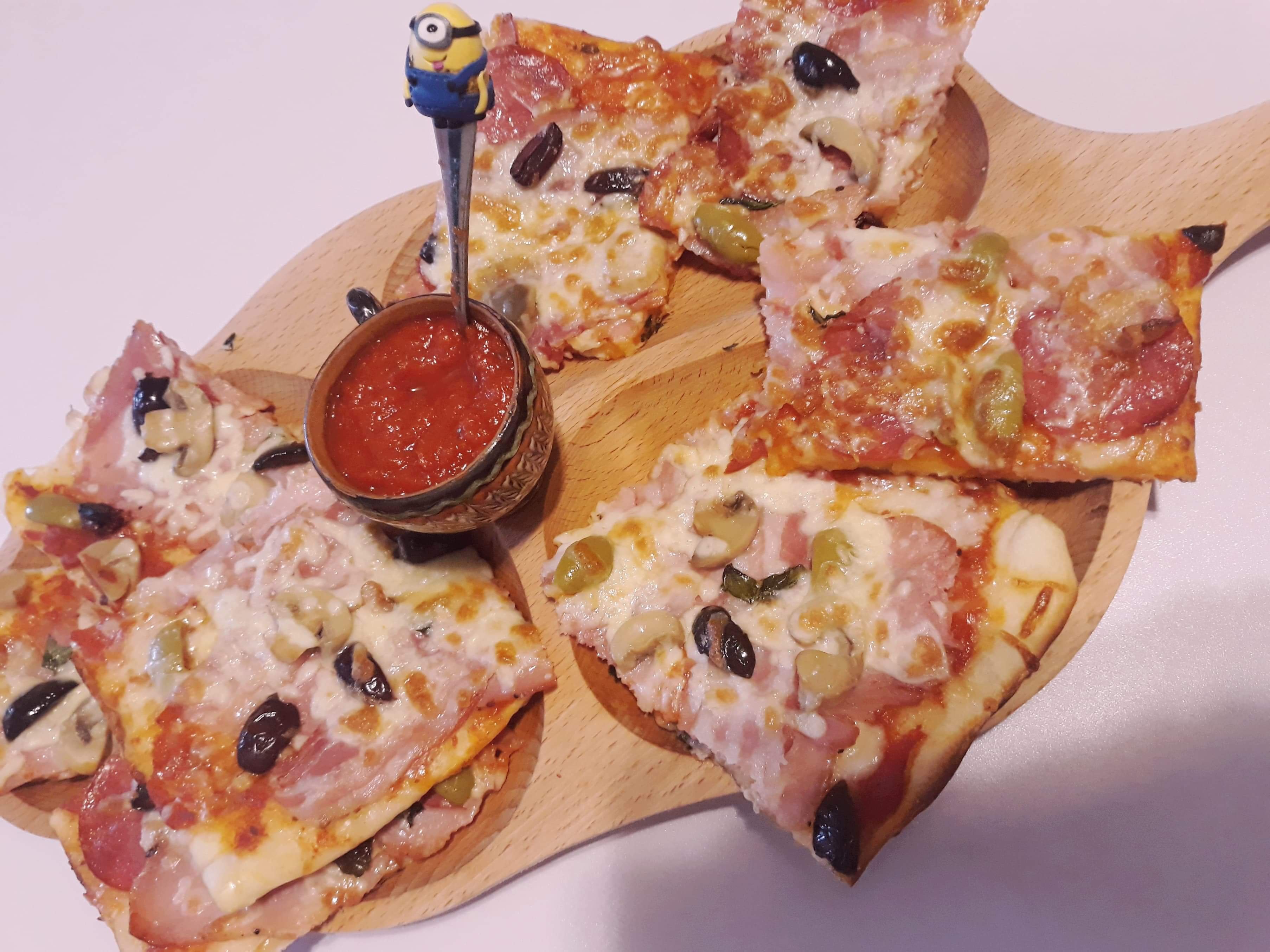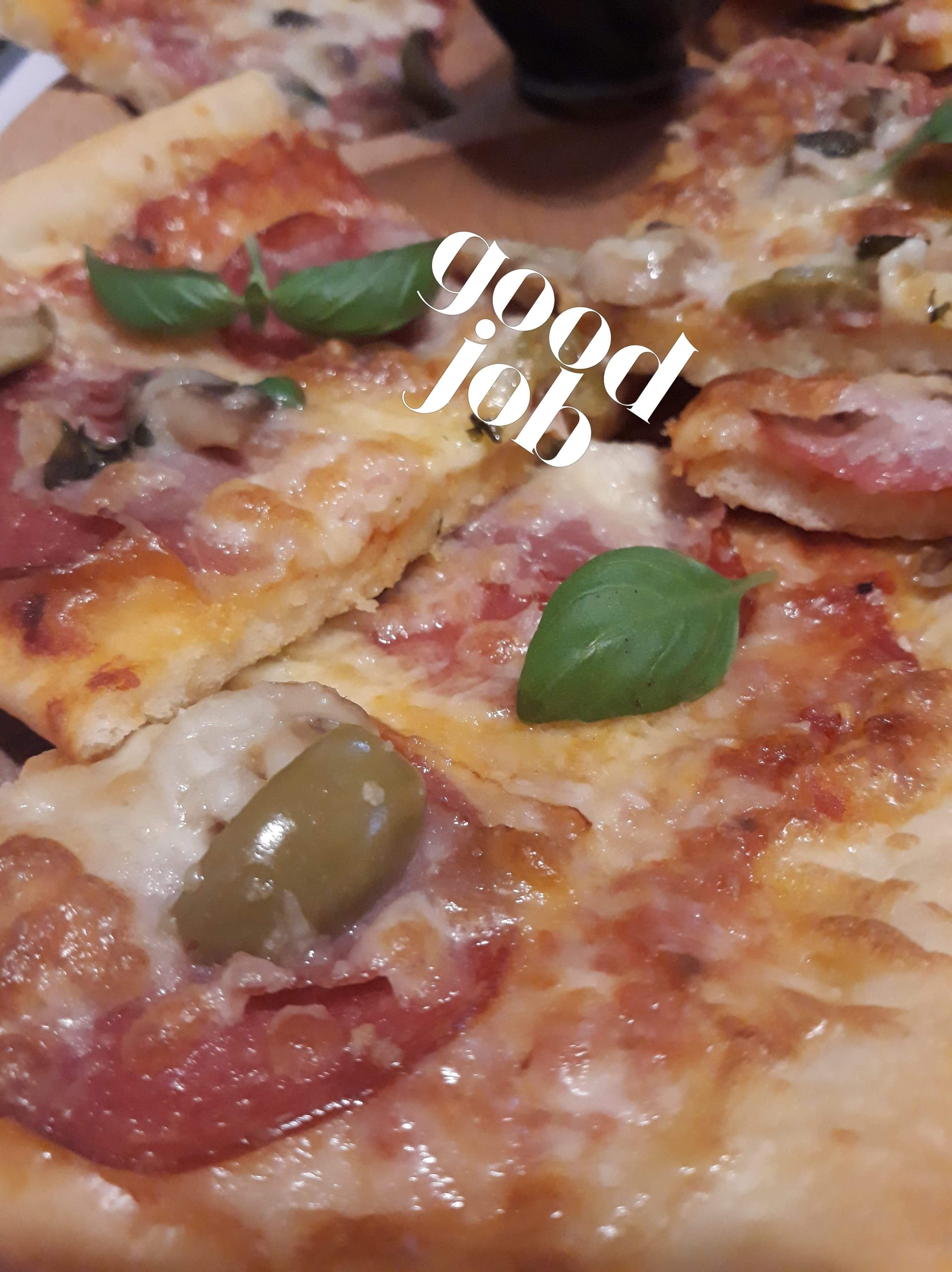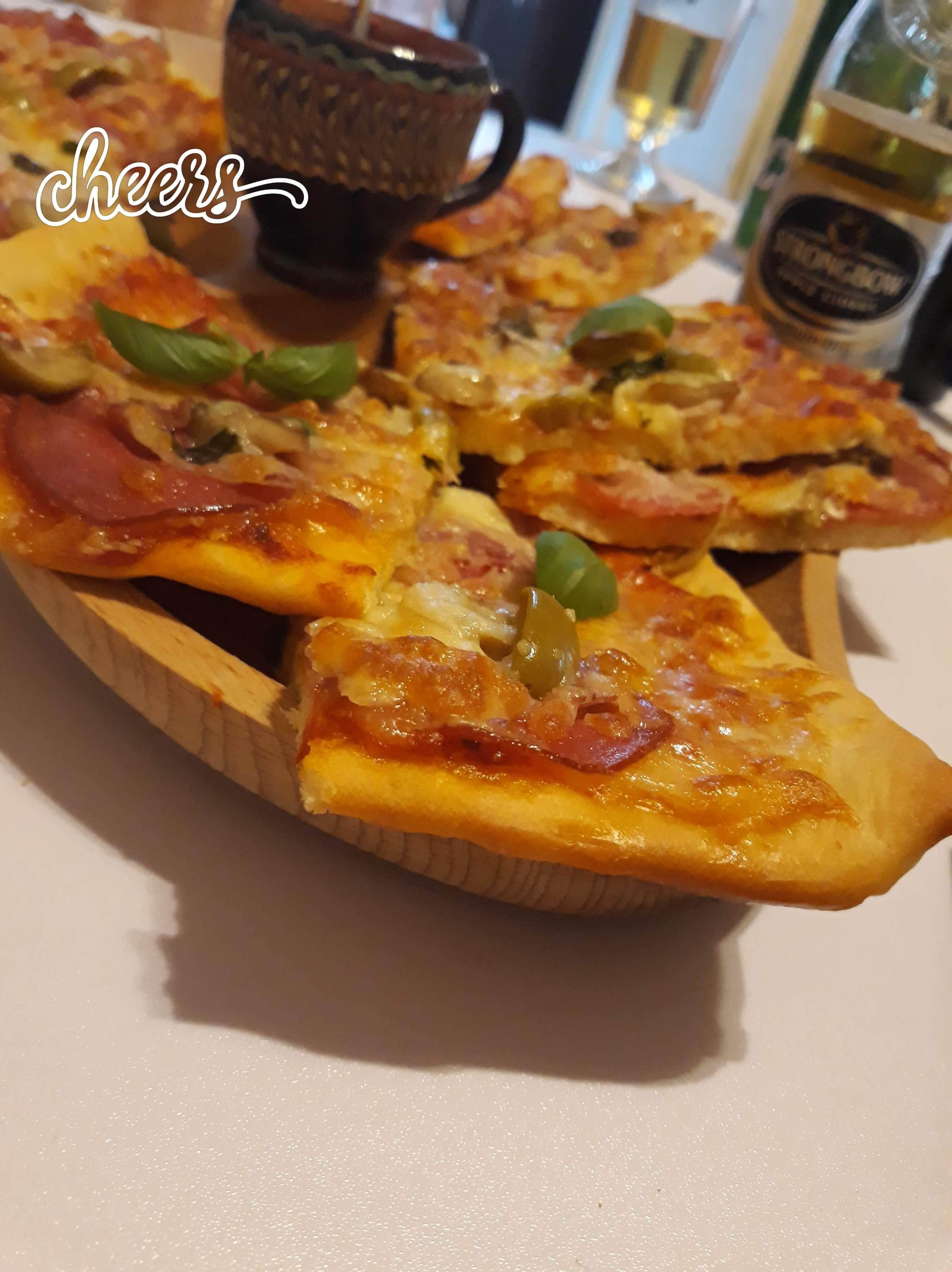 I hope you all enjoy this because I sure am enjoying it right now ;)) !