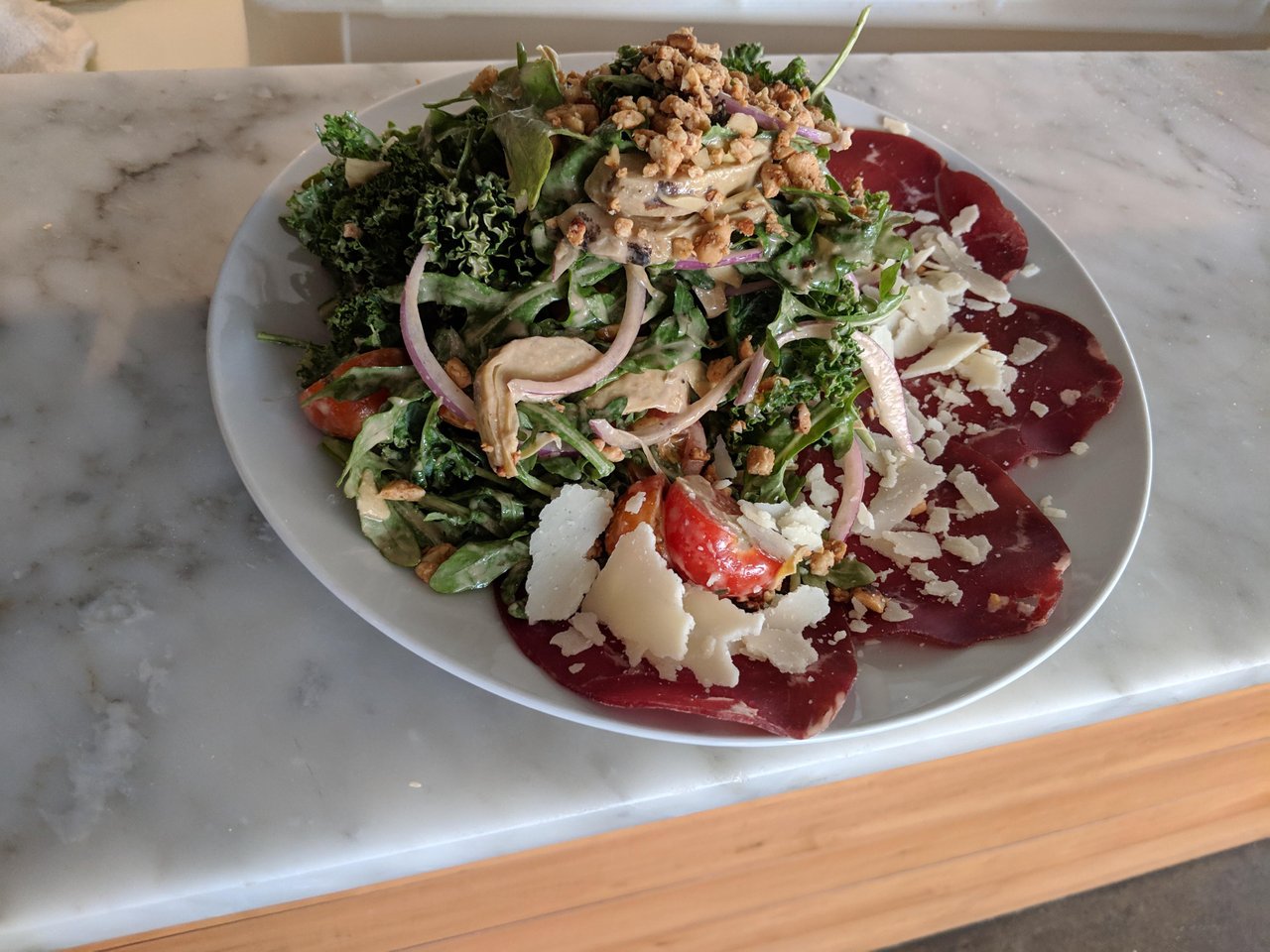 A new invention at the restaurant! A hot new summer salad with cherry tomatoes, grilled artichoke hearts, kale, arugula and a caper anchovy vinaigrette. However the real piece de résistance is the sliced Bresaloa.
Bresaloa comes from the North of Italy in the Lombardy region, its air-dried and salted, cured for only about 2-3 months, a lot of people get thrown off because it is quite a bit leaner than other types of italian charcuterie but with a bit of lemon juice and shaved parmesan you can't go wrong!
Mywah, it's friggin' delicious!