I left the Italian restaurant I was working at back in June, I miss that place. One thing I realized is pizza addiction is a real thing, watch out kids!
One of the last specials I made before taking off on my summer travels, sizzlin' hot, spicy and delicious.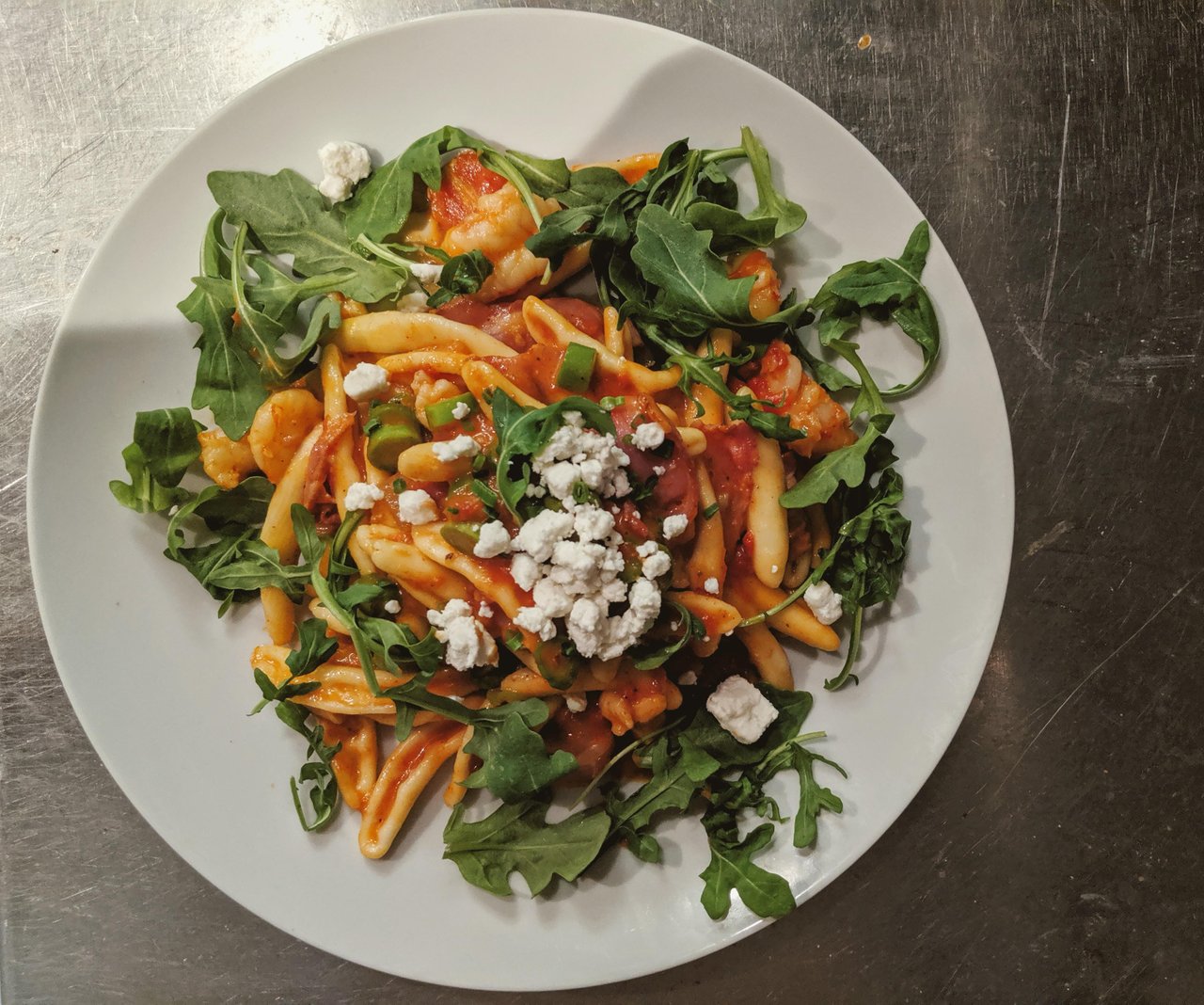 The pasta is called Cavatelli, it looks like they just took the dough and rubbed it between their hands a bit and called it a days work. (No that's not how it's actually made as my Italian chef promptly made clear to me.)
This bad boy is made with some fried pancetta, shallots, asparagus, tomato and sum a dat arugula and goat cheese on top to make it sexy. Mwah!