Tell me, how much pizza could you eat in one sitting? Do you consider yourself a crusher of pizzas?
The current world-record holder smashed an insane 19, 8" pizzas in just 10 minutes. He said the trick was to fold the pizza with the cheese on the outside so it would slide down his filthy gullet faster.
I hope none of you become... that.
Here's a delicious pizza, take your time with it.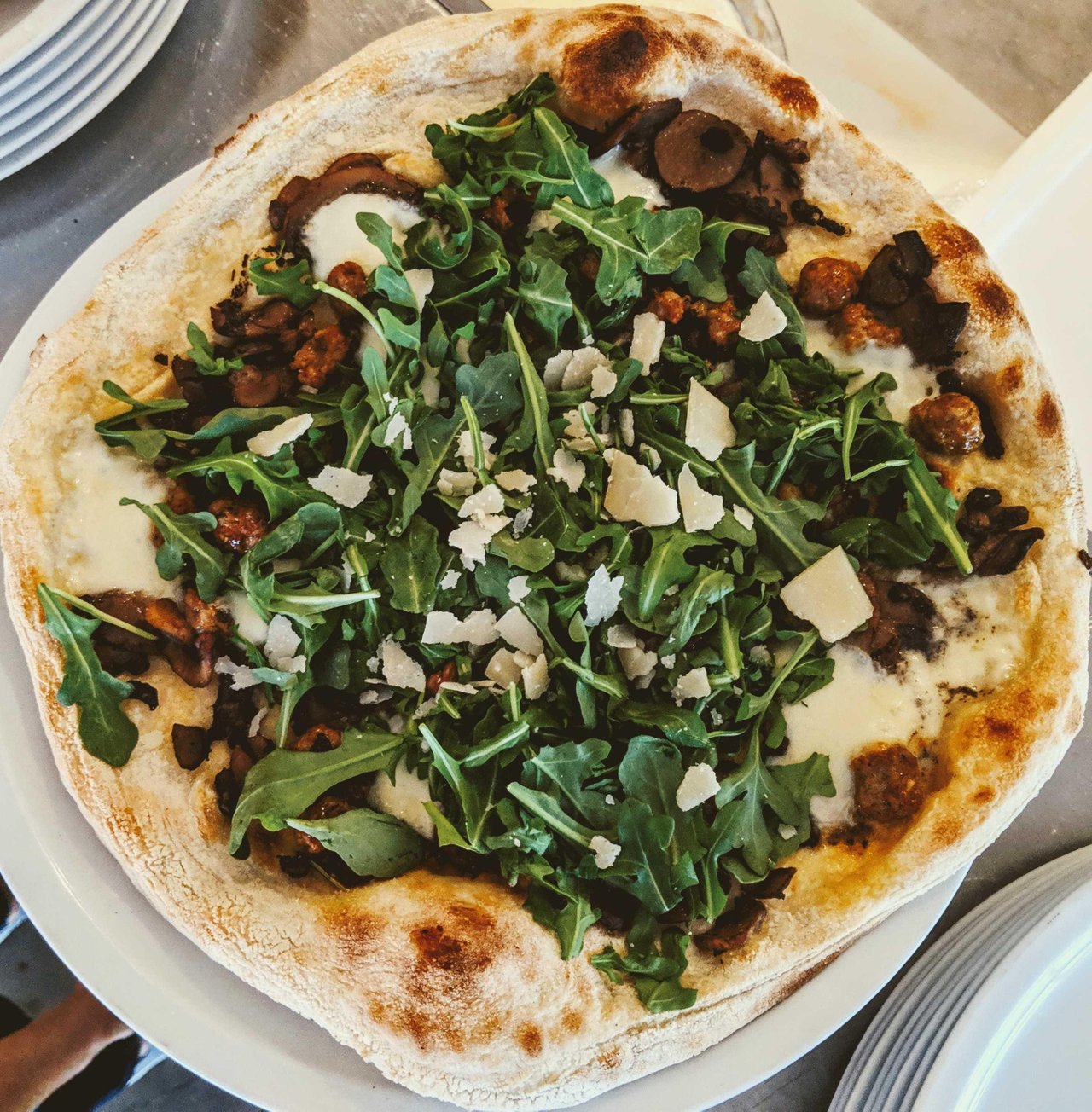 This is the Italienne, sauteed mushrooms, italian sausage, truffle tapenade, fior di latte mozzarella and topped with aurugla and shaved parmesan.
If you're feeling overwhelmed (Wednesdays can be overwhelming) take a few long breaths and try to focus your pizza shakras, the pizzaverse will provide.