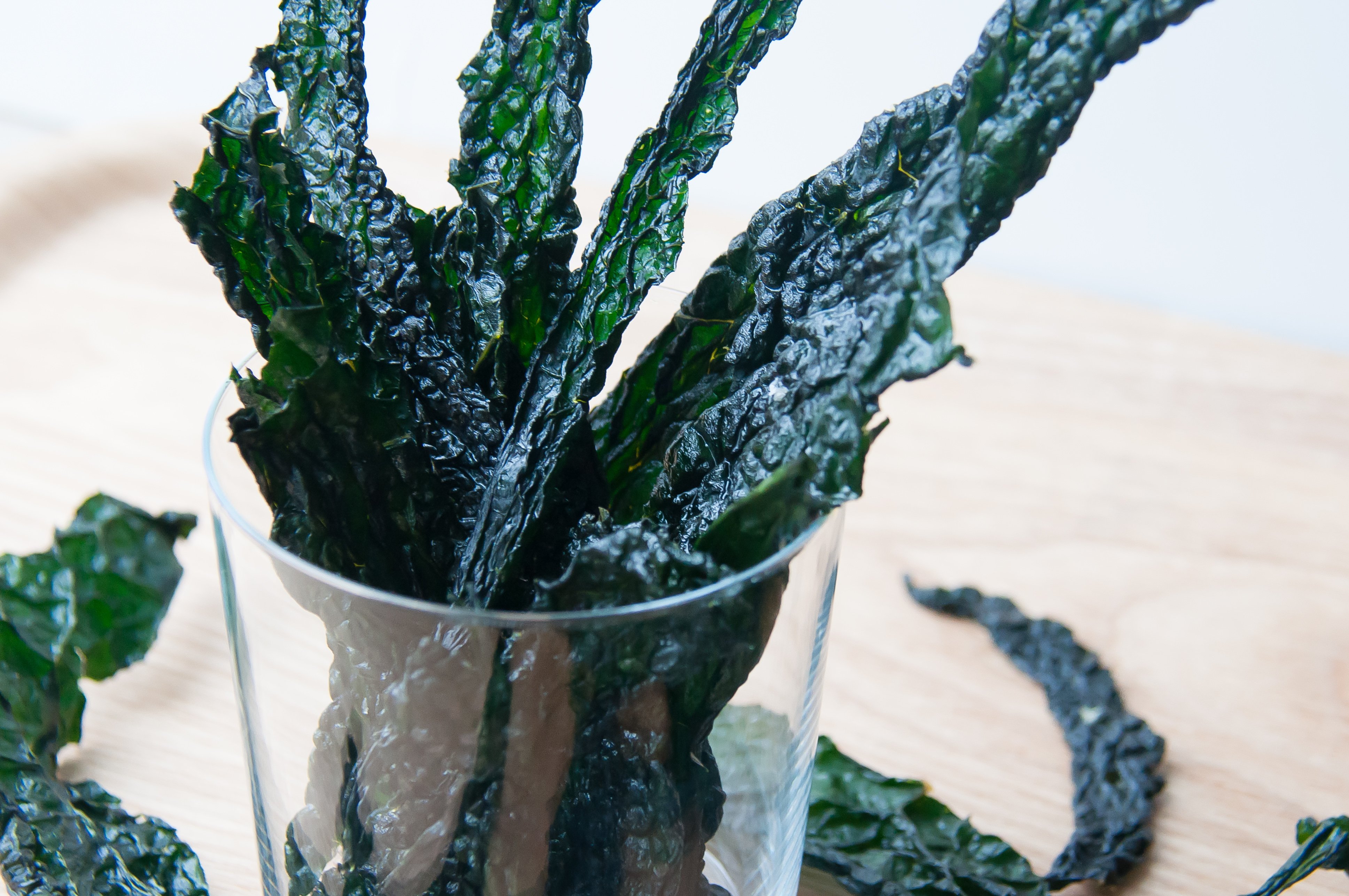 Love kale? Here's an easy recipe for kale chips that's guaranteed to be crispy. It's a great alternative to potato chips when the craving hits. These kale chips can be seasoned according to taste. Serve plain or with dip.
For this recipe, I used lacinato kale. Other varieties will work too but the cooking time will need to be adjusted accordingly.
Blanch the leaves then quickly put in an ice bath.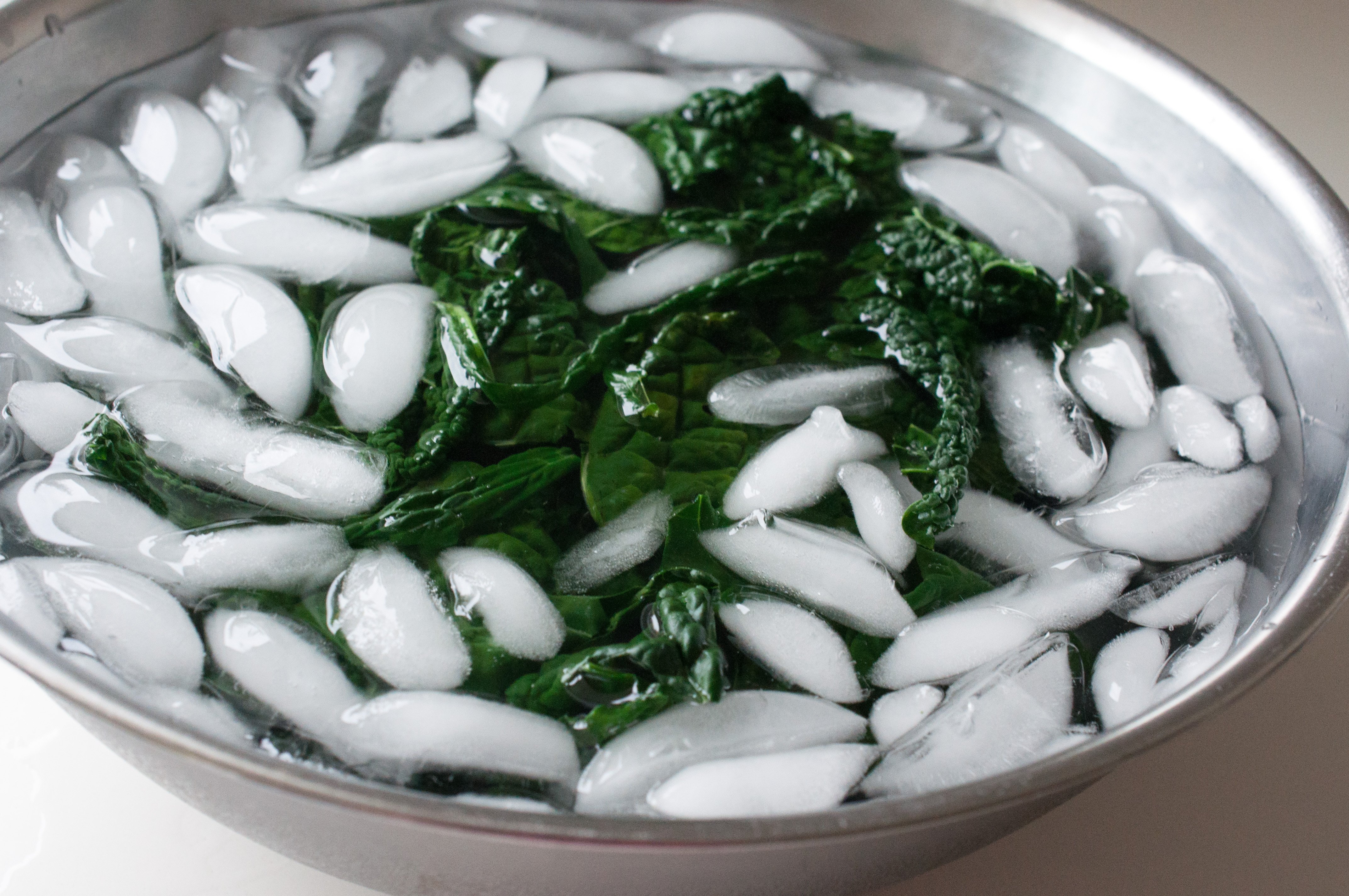 Pat the leaves dry then put on a silicone mat or, if using a dehydrator, lay on dehydrator trays.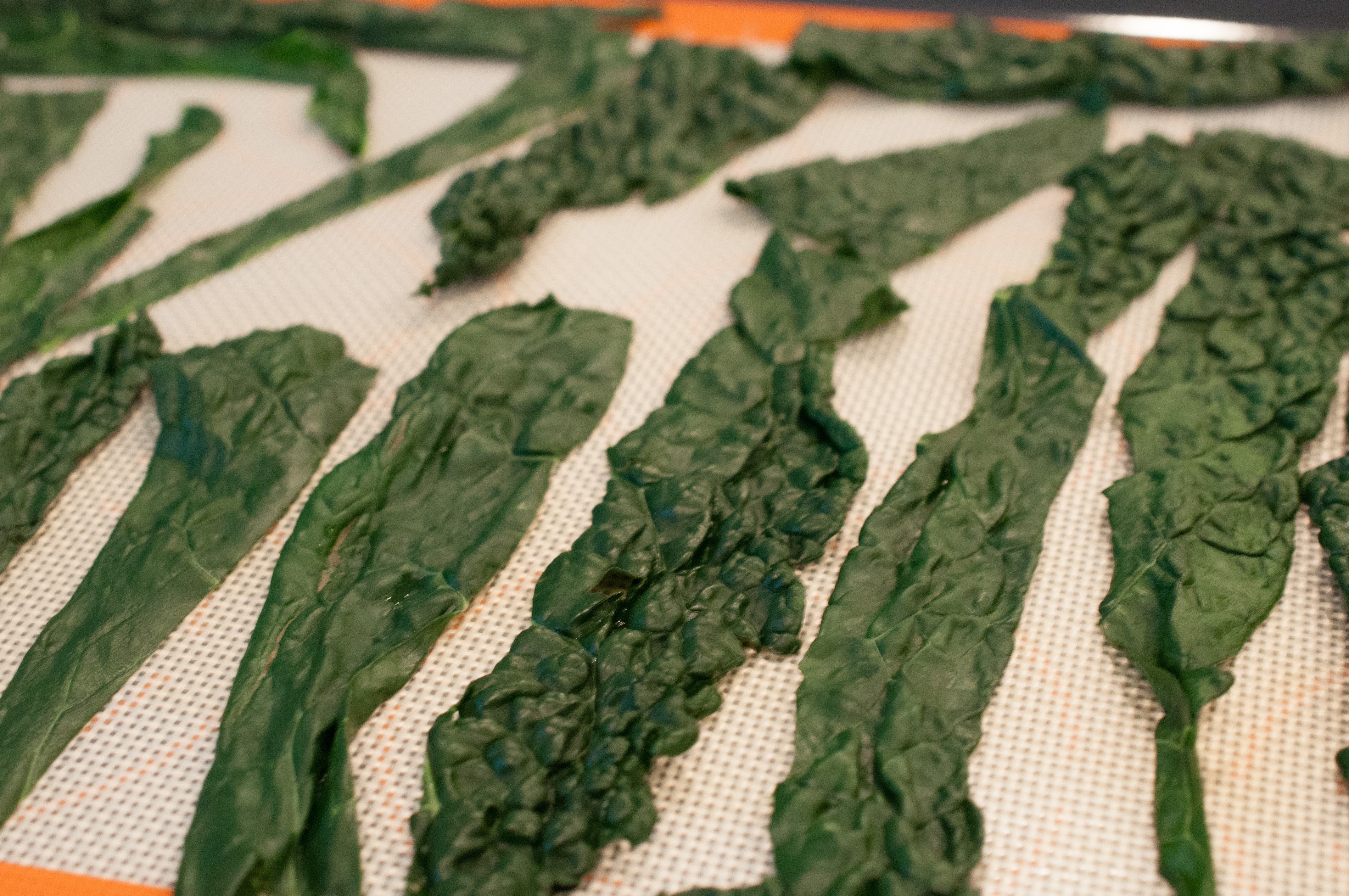 Brush sparingly with good quality extra virgin olive oil on both sides. Sprinkle with desired seasonings. For this batch, I sprinkled some nice sea salt. Other options are parmesan cheese, chili powder, onion powder, pepper and/or garlic powder. You can be as creative as you want.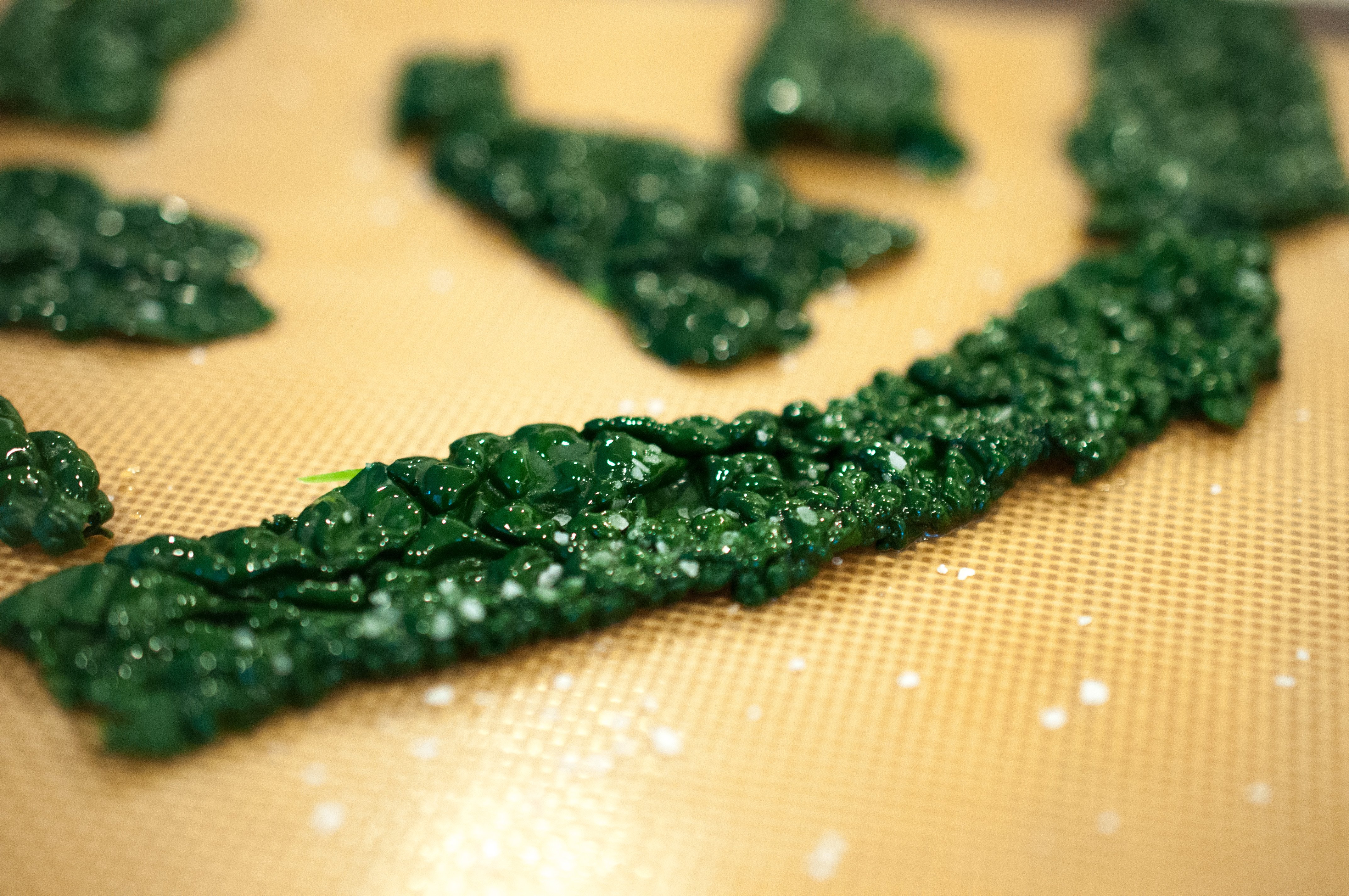 Bake in oven or dry in dehydrator until crispy.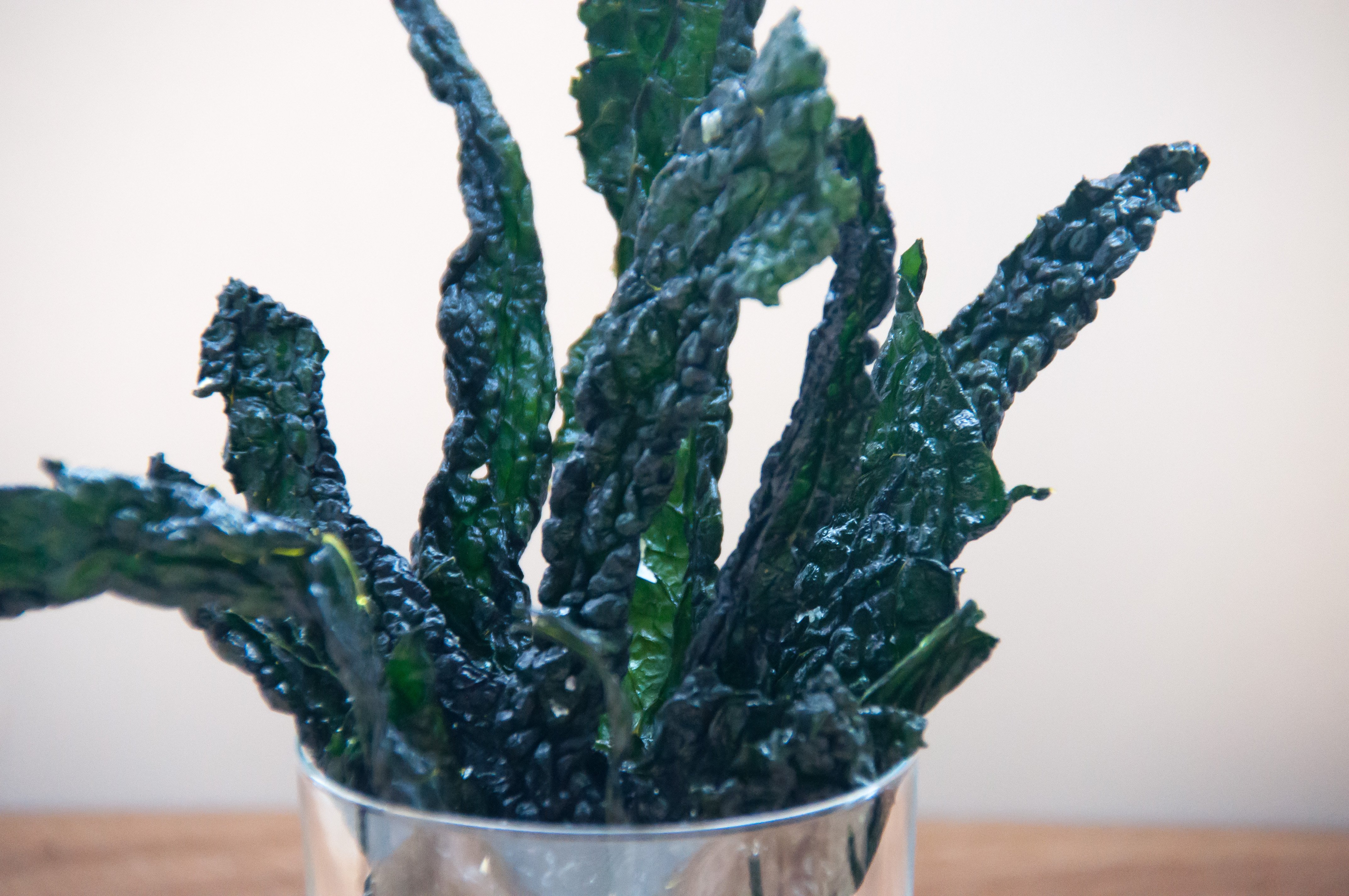 These kale chips are long because I was going to use them for plating. You can, however, cut them into small pieces.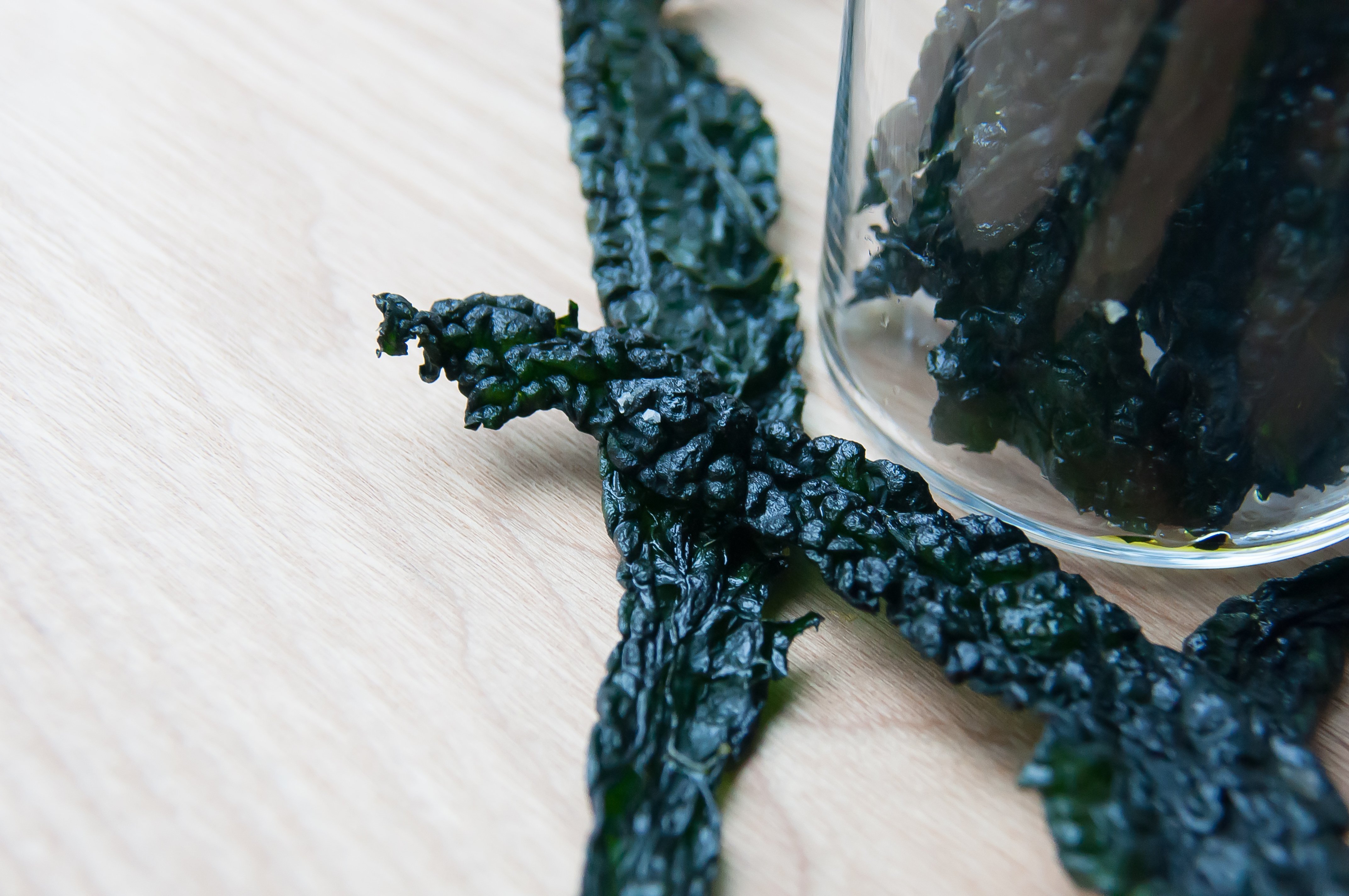 The issue most people will have with homemade kale chips is that they start out crispy but they later soften. What I like doing is when I test for crispness, if I find that the kale pieces are already crispy, I add another 15 - 20 minutes to ensure that they are totally dry. Adding more drying time makes the difference! And with the very low oven/dehydrator temperature, it's hard to burn these kale chips.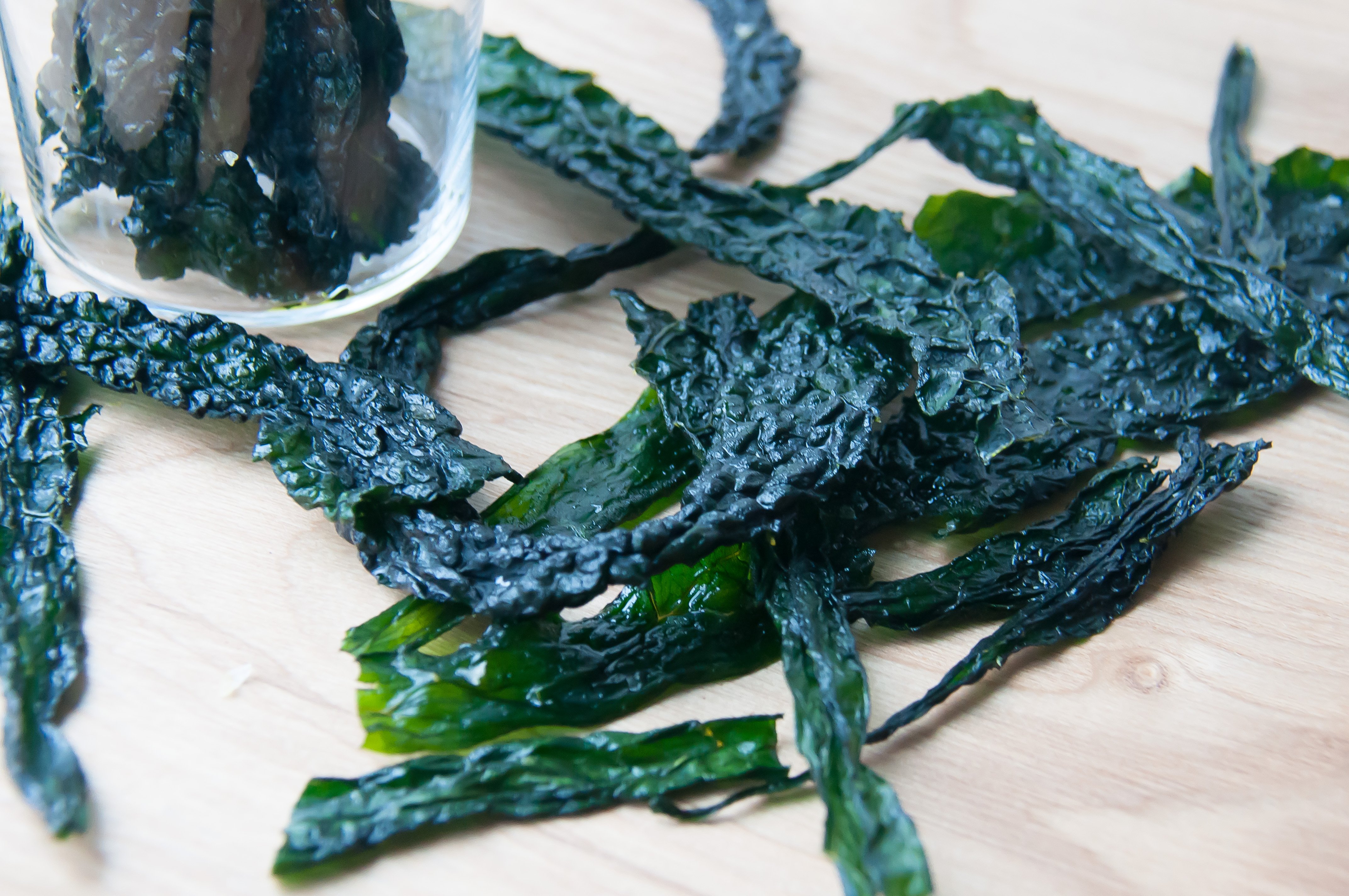 Crispy Kale Chips
1 bunch kale
Good quality extra virgin olive oil
Sea salt
Set up an ice bath in a bowl big enough to hold the kale leaves loosely. Remove the stems. Blanch the leaves in lightly salted boiling water then quickly refresh in the ice bath. Strain and pat dry. Cut the leaves into smaller pieces. Brush with extra virgin olive oil then lightly season with sea salt.
If using a dehydrator, spread the leaves on dehydrator trays and dry for 4 to 6 hours or until dry and crispy. Store in an airtight container.
If using an oven, preheat to 160oF. Spread the leaves on silicone mats. Bake for 3 - 4 hours, checking as early as 2 hours into baking time.
Tip: When kale chips are dry and crispy, extend drying/cooking time by another 15-20 minutes to ensure moisture is gone. This prevents the chips from getting soggy.
Bon appétit!
---
I'm also on Whaleshares
So it's Veggie Tuesday today on Whaleshares so I'm entering this in @ksolymosi's #foodchallenge. For more information, check out this post.