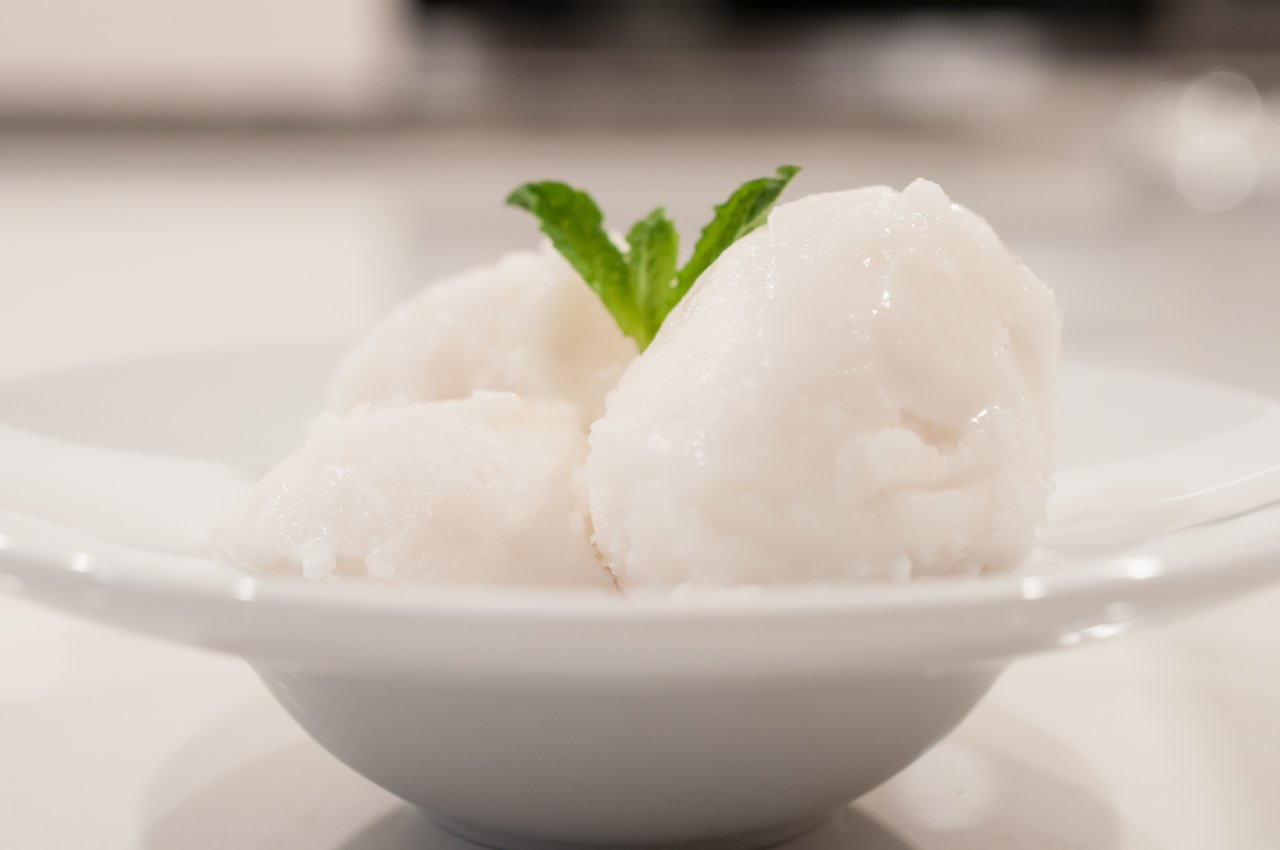 For a refreshing treat, try this lychee coconut sorbet. It brings the tropics to your kitchen with just a few ingredients.
Everyone knows what a coconut is but are you familiar with lychees? Lychees are little roundish fruits native to parts of Asia. They have thin brittle textured skin that's anywhere from pink to red when ripe. The flesh wraps around a hard inedible brown seed. The lychee flesh itself is white and translucent. I would say that the texture of the fruit could be likened to grapes but softer. Lychees are sweet and have a distinct taste that's mild and very pleasant.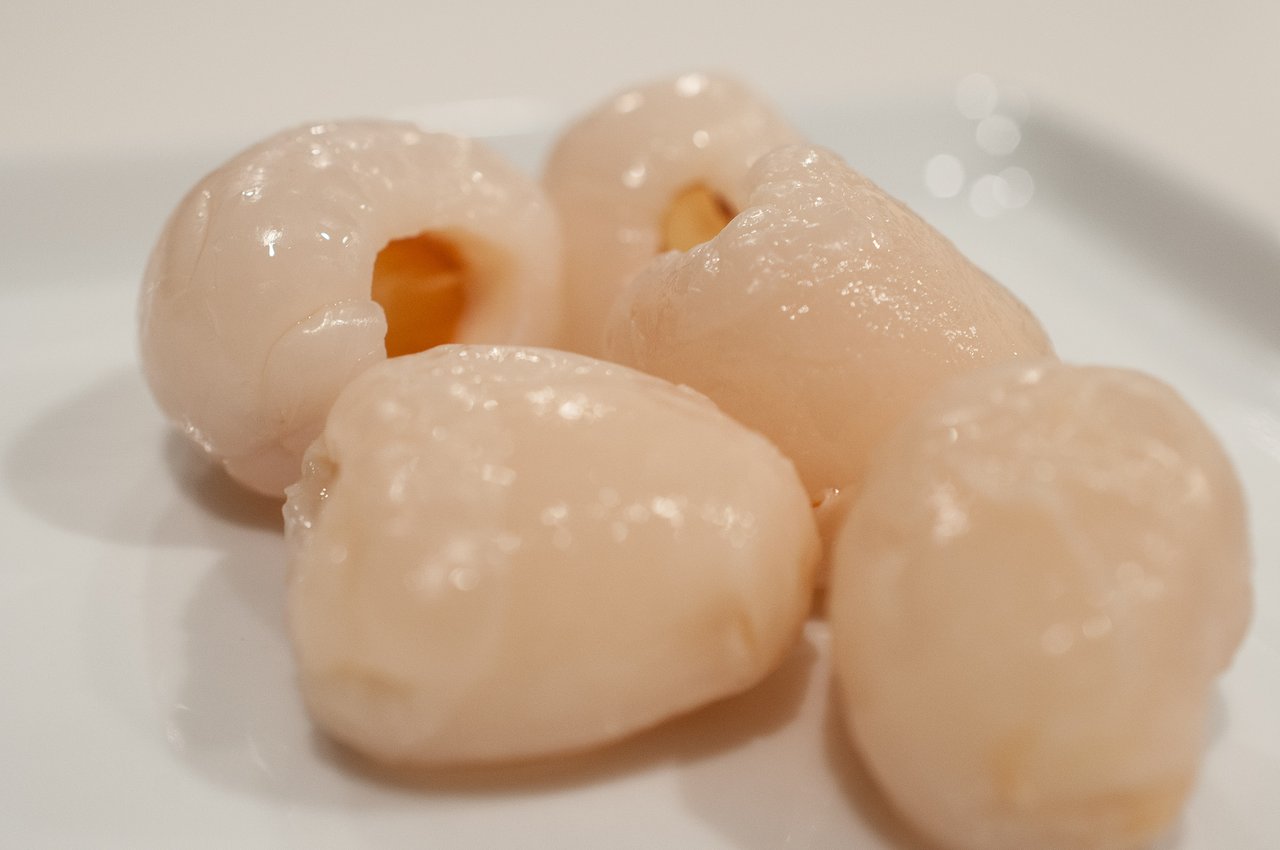 I've enjoyed lychees growing up. The fresh ones were not always readily available and can be expensive so I've mostly had the canned ones. A popular dessert I remember was a chilled one with lychees and cubed almond-flavored gelatin in a clear and light syrup.
This sorbet is perfect alongside Sous Vide Flan. The lightness of the sorbet balances the richness and creaminess of the flan. Another way to enjoy it is with a side of coconut cookies. It can also be served as a palate cleanser between multi-course meals. Or just have it plain as it is delicious on its own.
Note:
For this recipe, I used coconut water or coconut juice as the goal is to have a light and refreshing dessert. Coconut milk is delicious too but the resulting mixture is heavier and creamier.
Use fresh or frozen coconut shreds, not the dried baker's coconut often used for cookies and pastry bars.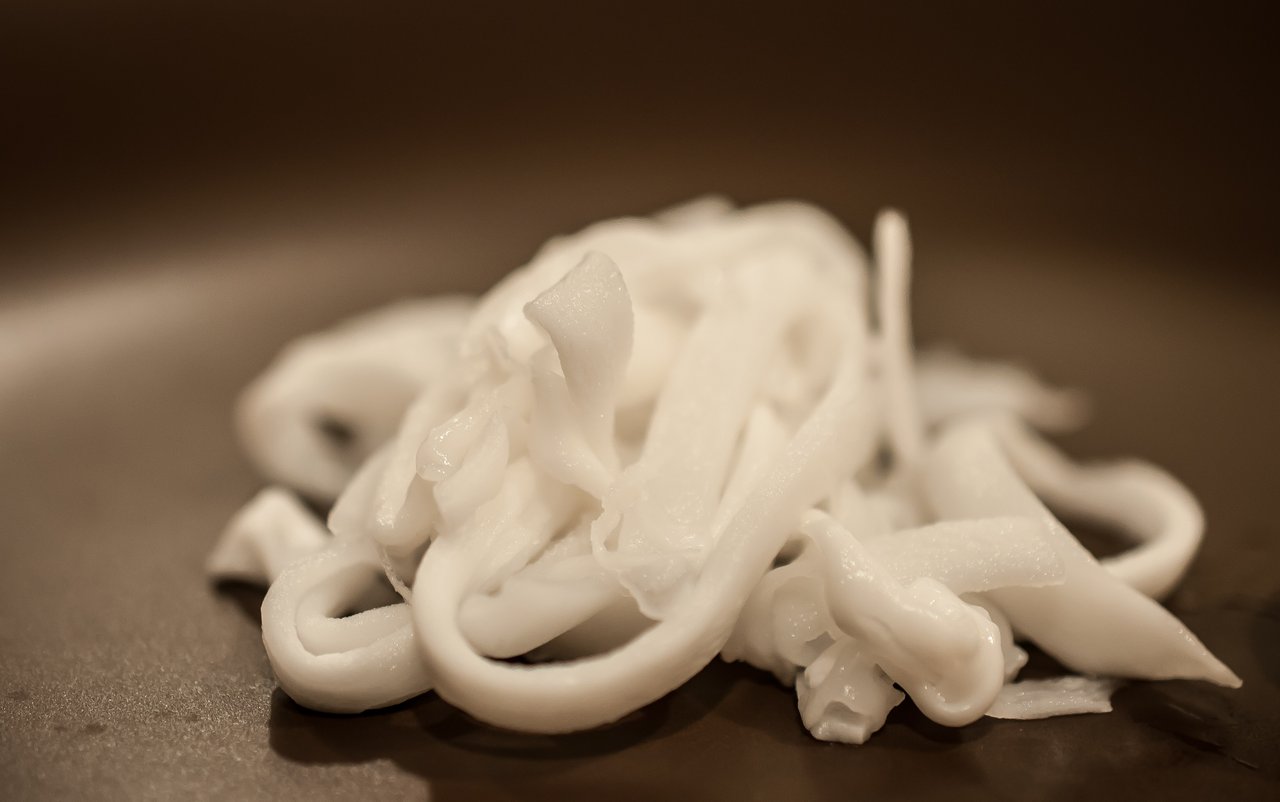 ---
Lychees Coconut Sorbet Recipe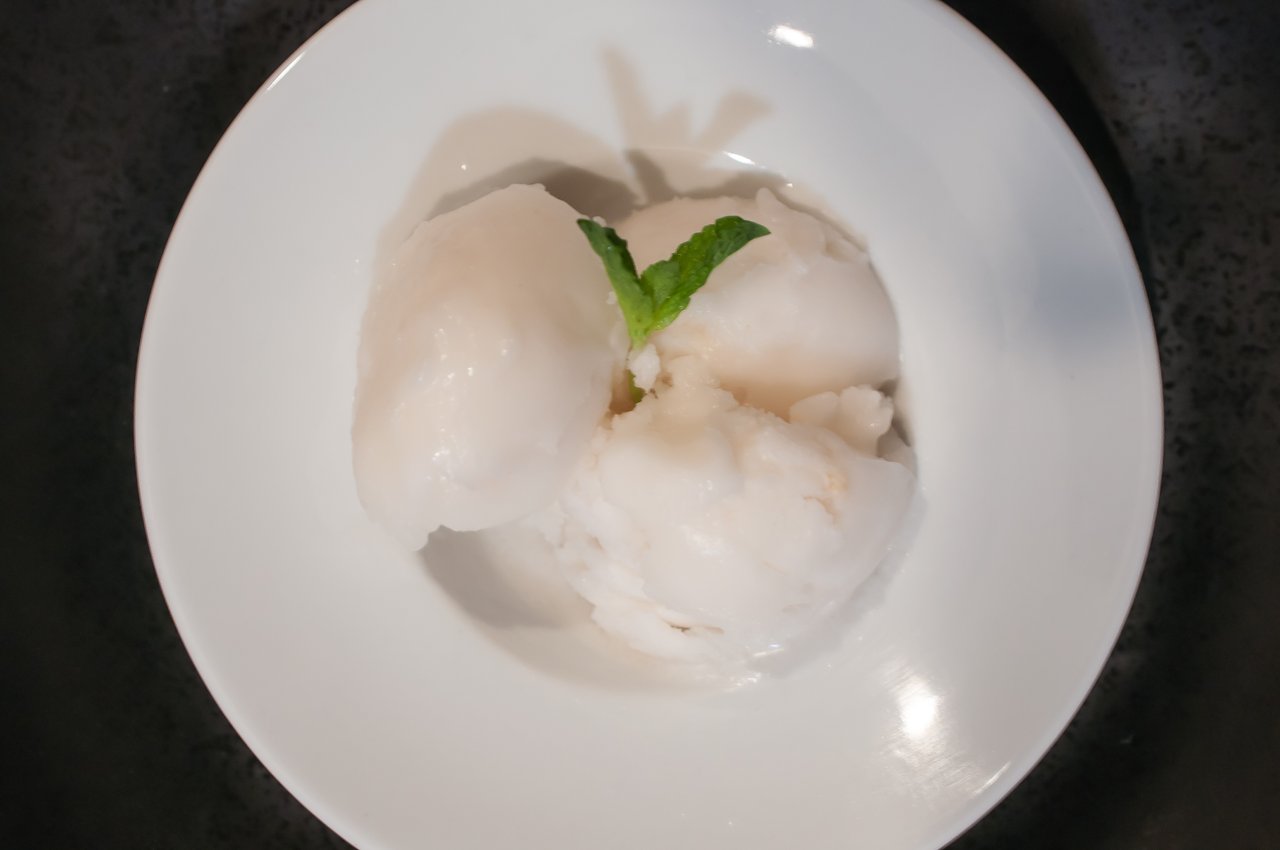 1 20-oz can of lychees, including syrup
1 cup coconut juice or coconut water
1 cup young coconut, shredded (fresh or frozen)
2 tablespoons sugar (or more to taste)
Set aside 1/4 cup of the shredded coconut. Take 5 pieces of lychees and cut roughly into eighths. Set these aside.
Put the remaining ingredients in a blender and process for 1 minute. Taste for sweetness and add sugar as needed. Chill in refrigerator for at least two hours.
Pour mixture into an ice cream maker and churn according to manufacturer's directions. Add the reserved coconut and lychees and churn for another 2 minutes.
The sorbet can be served immediately for a soft sorbet. If a firmer sorbet is desired, freeze mixture for at least 2 hours. Thaw 5 - 10 minutes before serving.
Bon Appétit!