Mini Steamed Pork Buns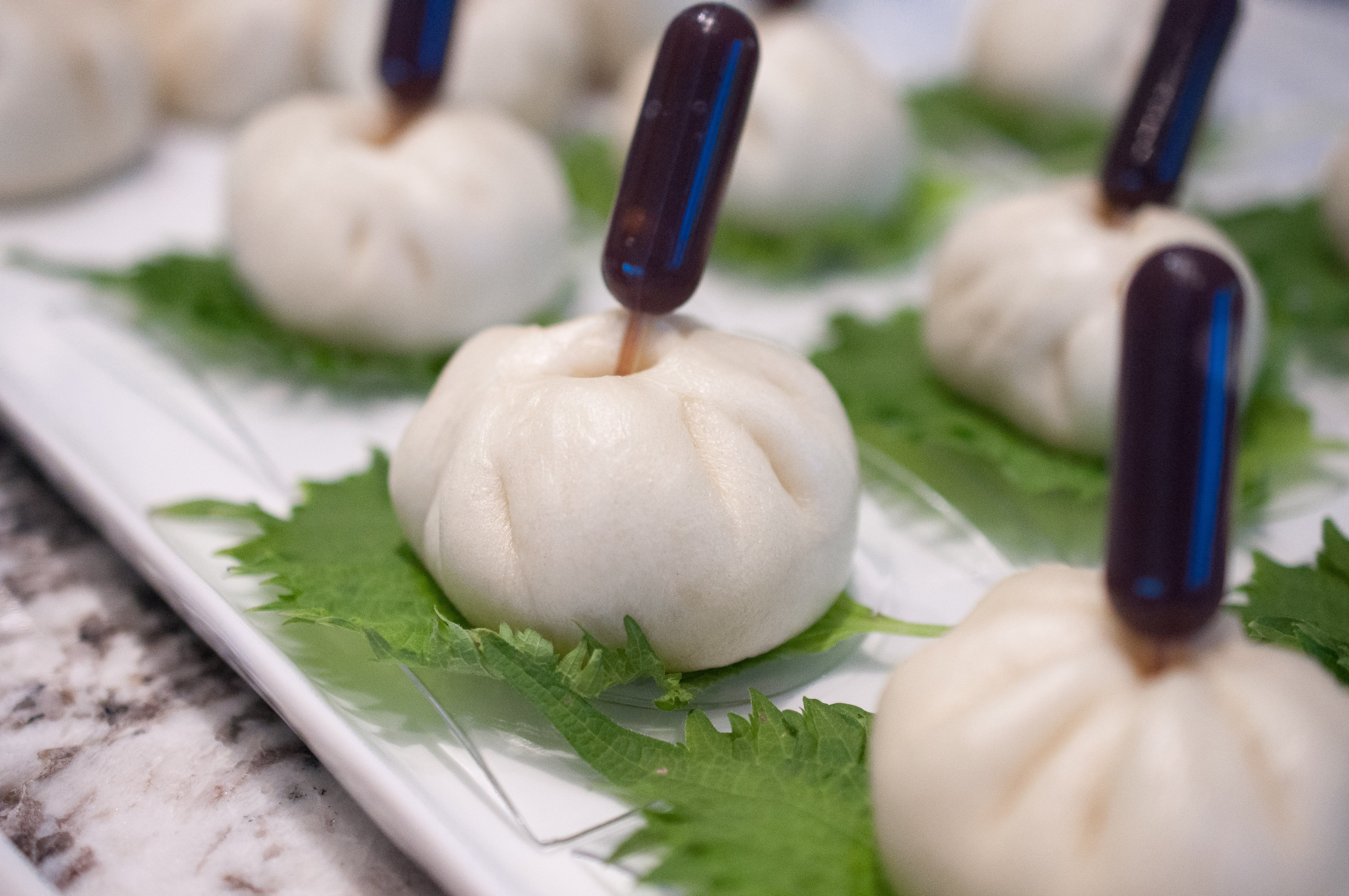 I love steamed pork buns (also known as bao). The filling is flavorful and the bun is soft and fluffy.
I had a potluck to attend so I thought it would be a great idea to make some. Since they were going to be served as appetizers, I made mini ones.
The steamed buns were served with individually-portioned soy-based sauce and plated on shiso leaves.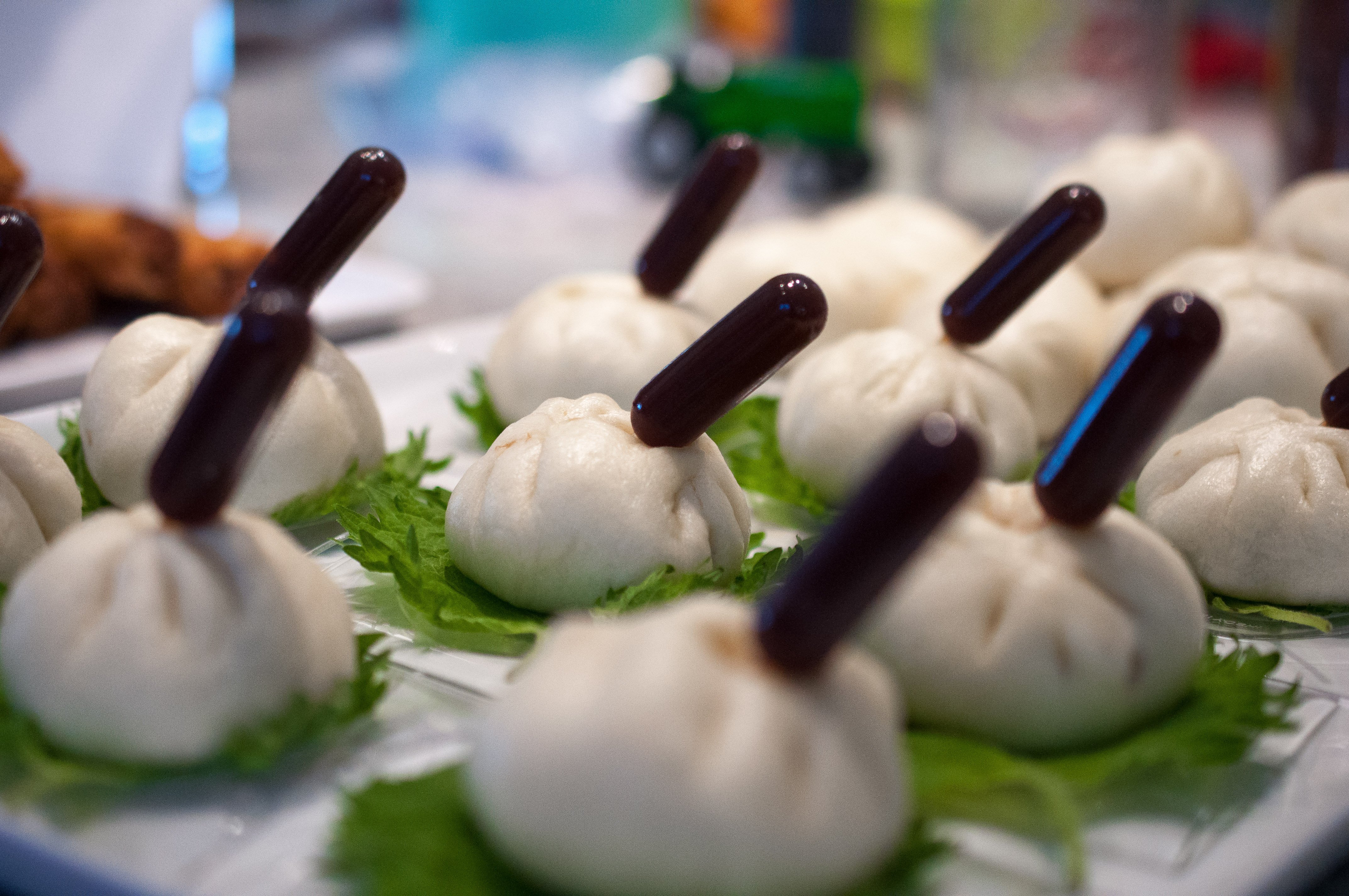 Here's a pork-filled mini bun prior to steaming. Notice the flour on the exterior.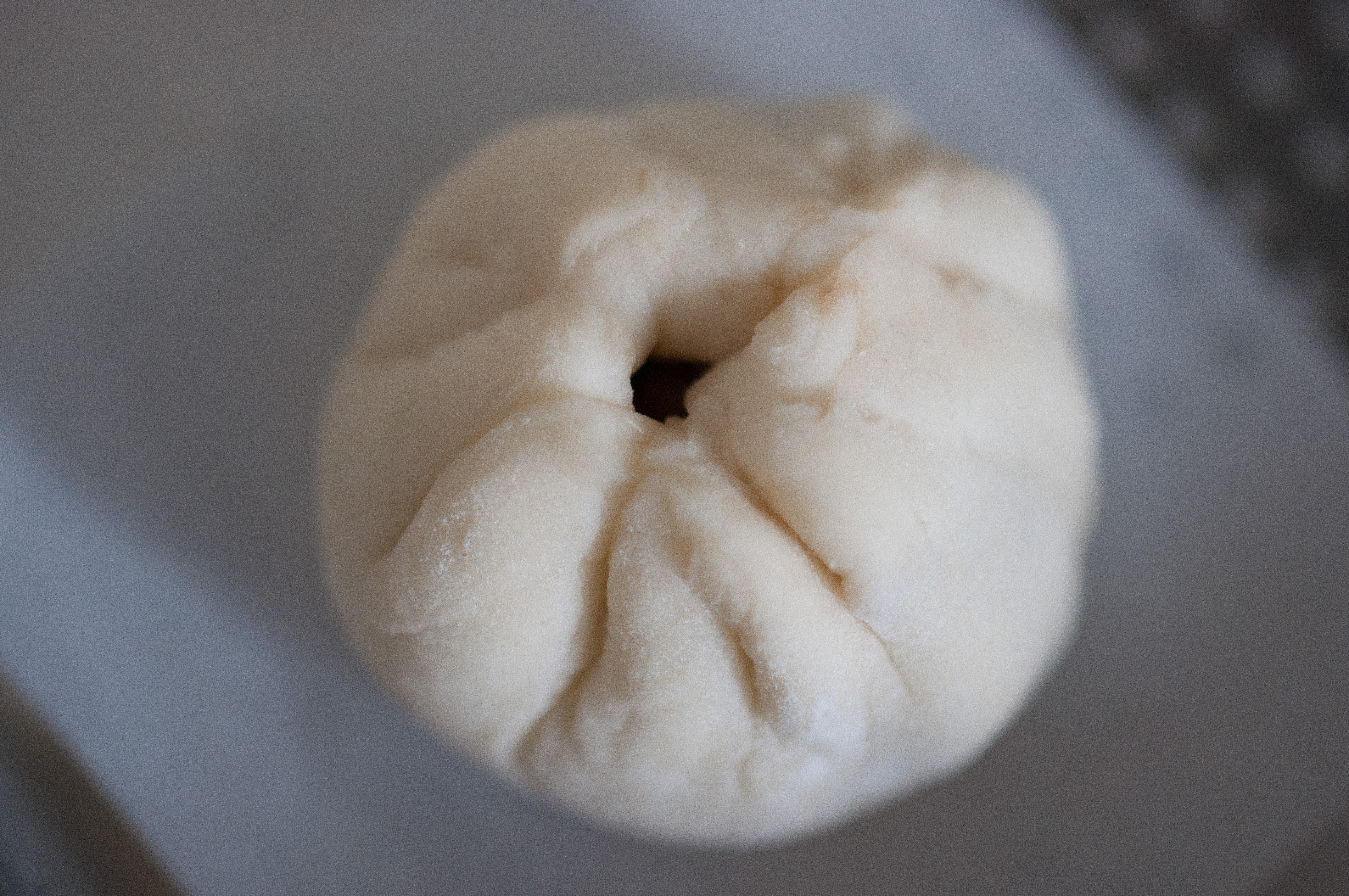 More formed buns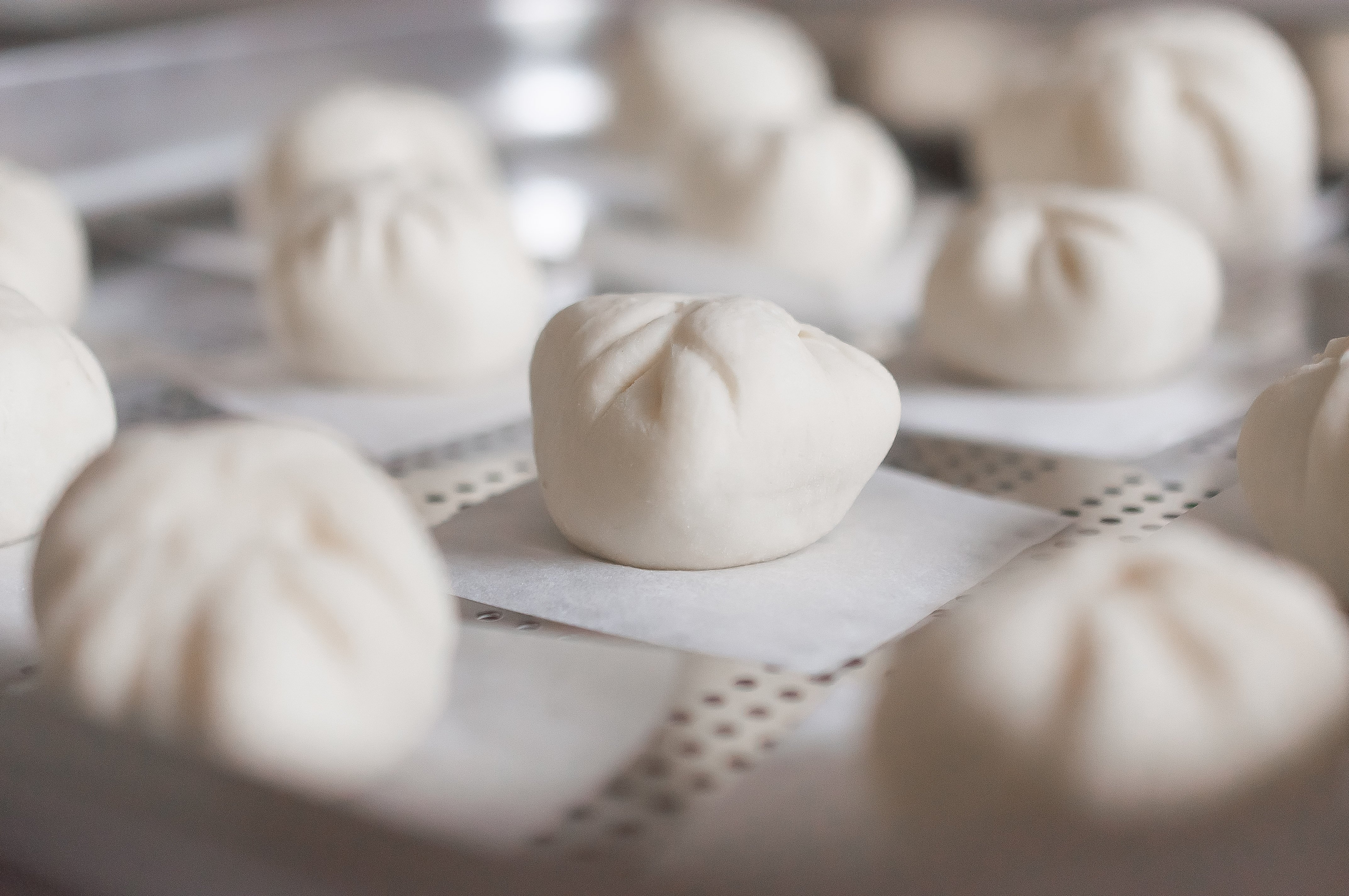 After steaming, the surface looks shiny.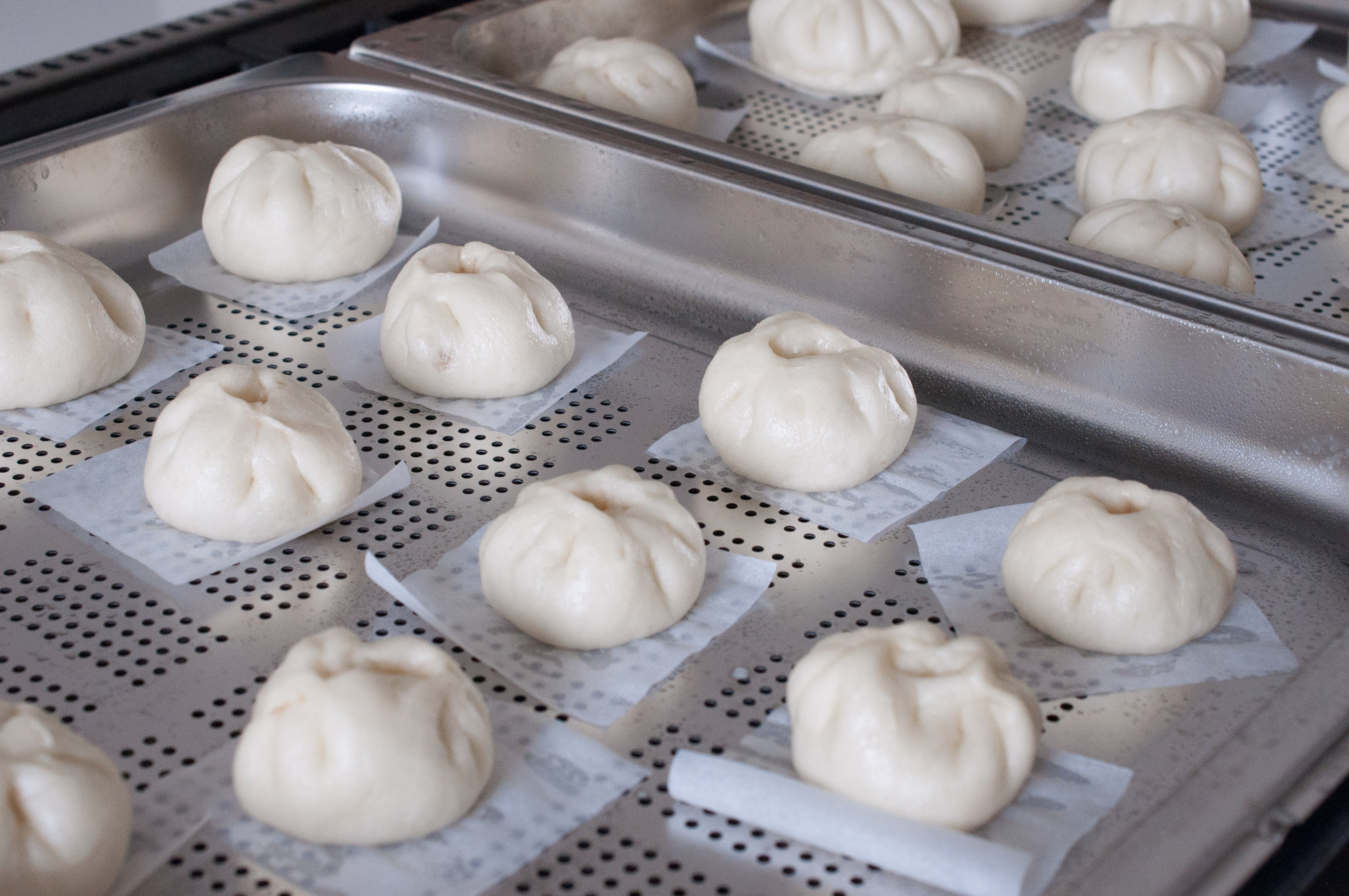 I made some with holes (back tray) and some without the holes (front tray).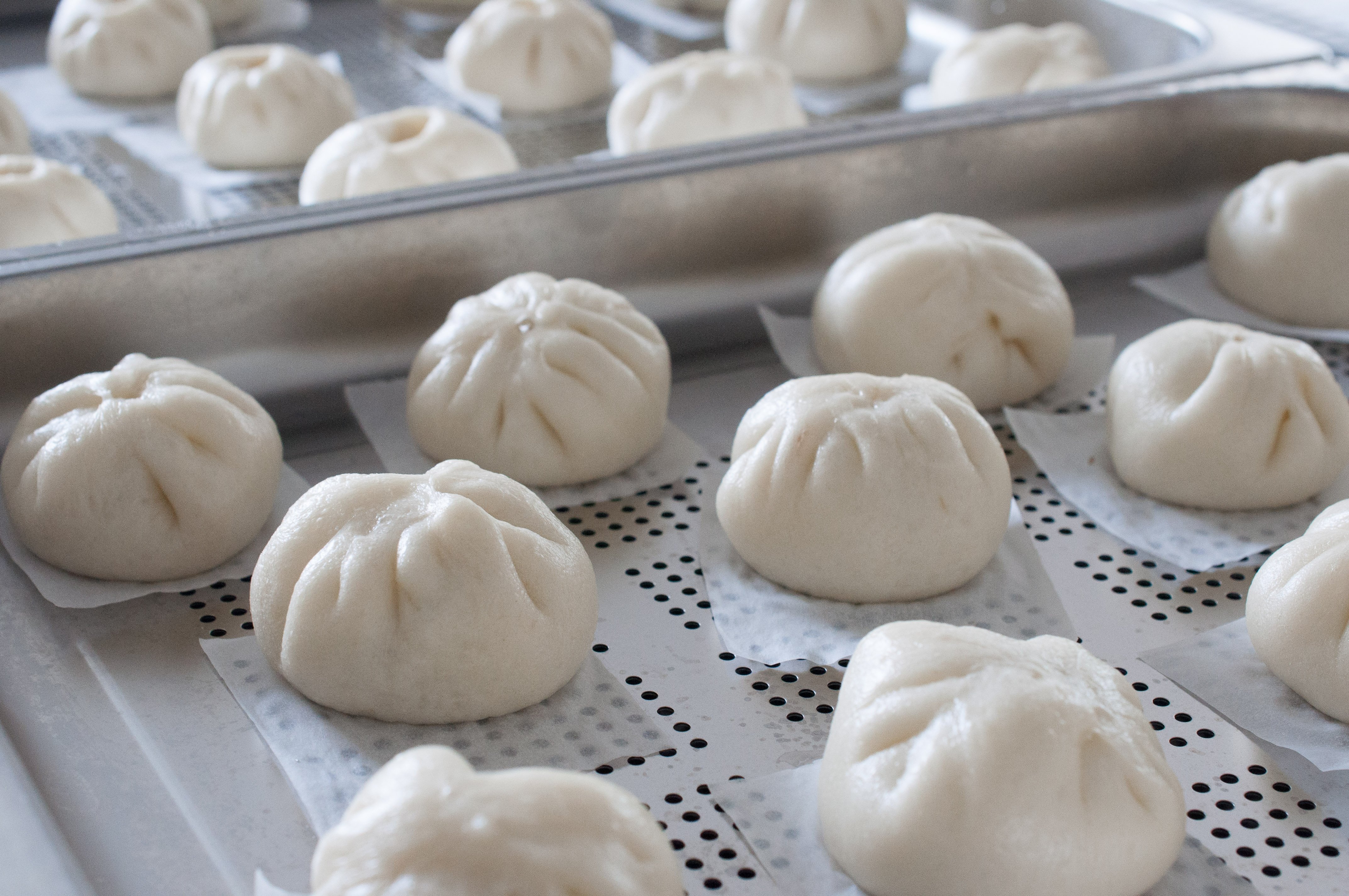 A closer look at the mini buns without a hole ...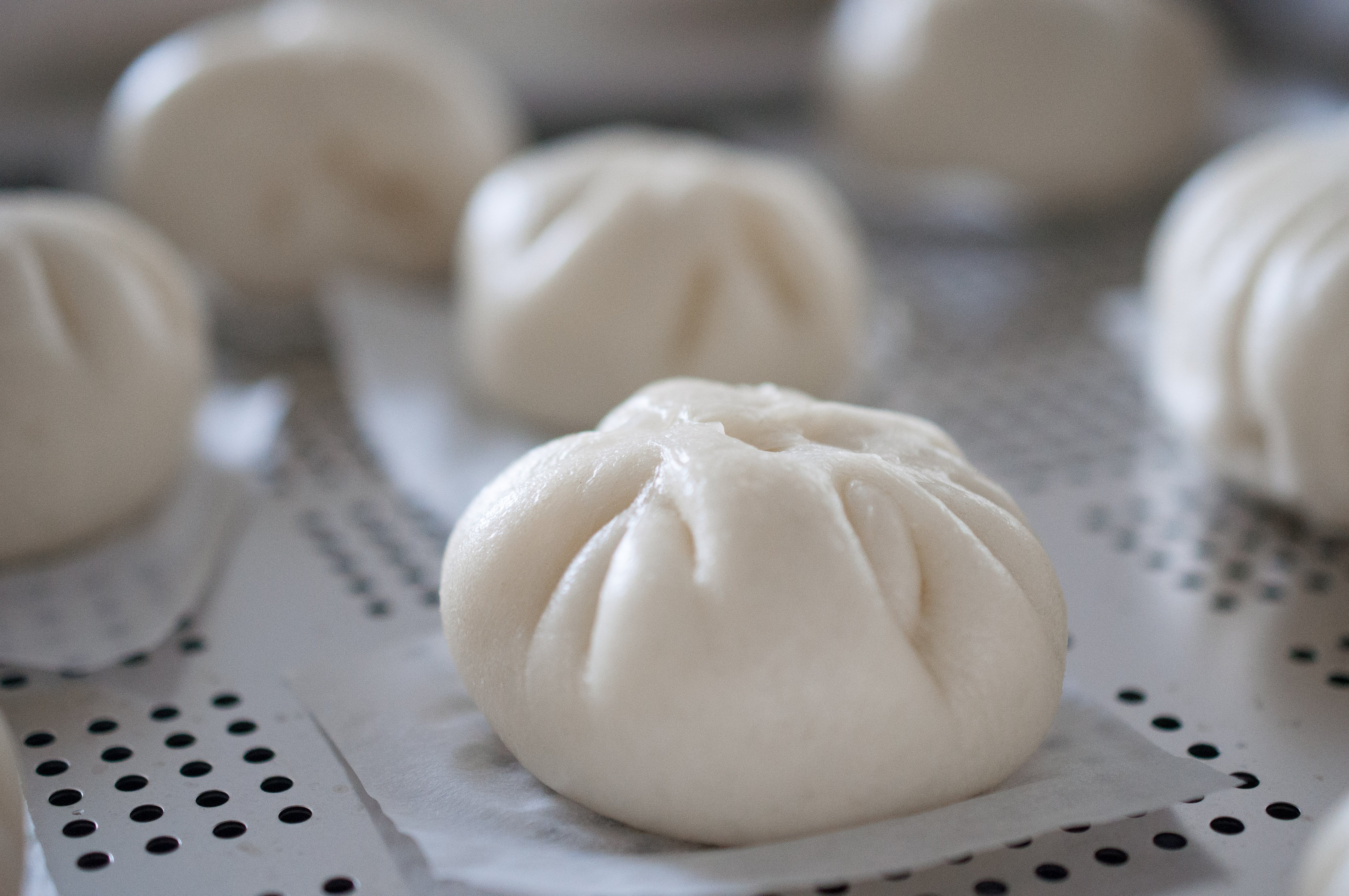 ... and with a hole on top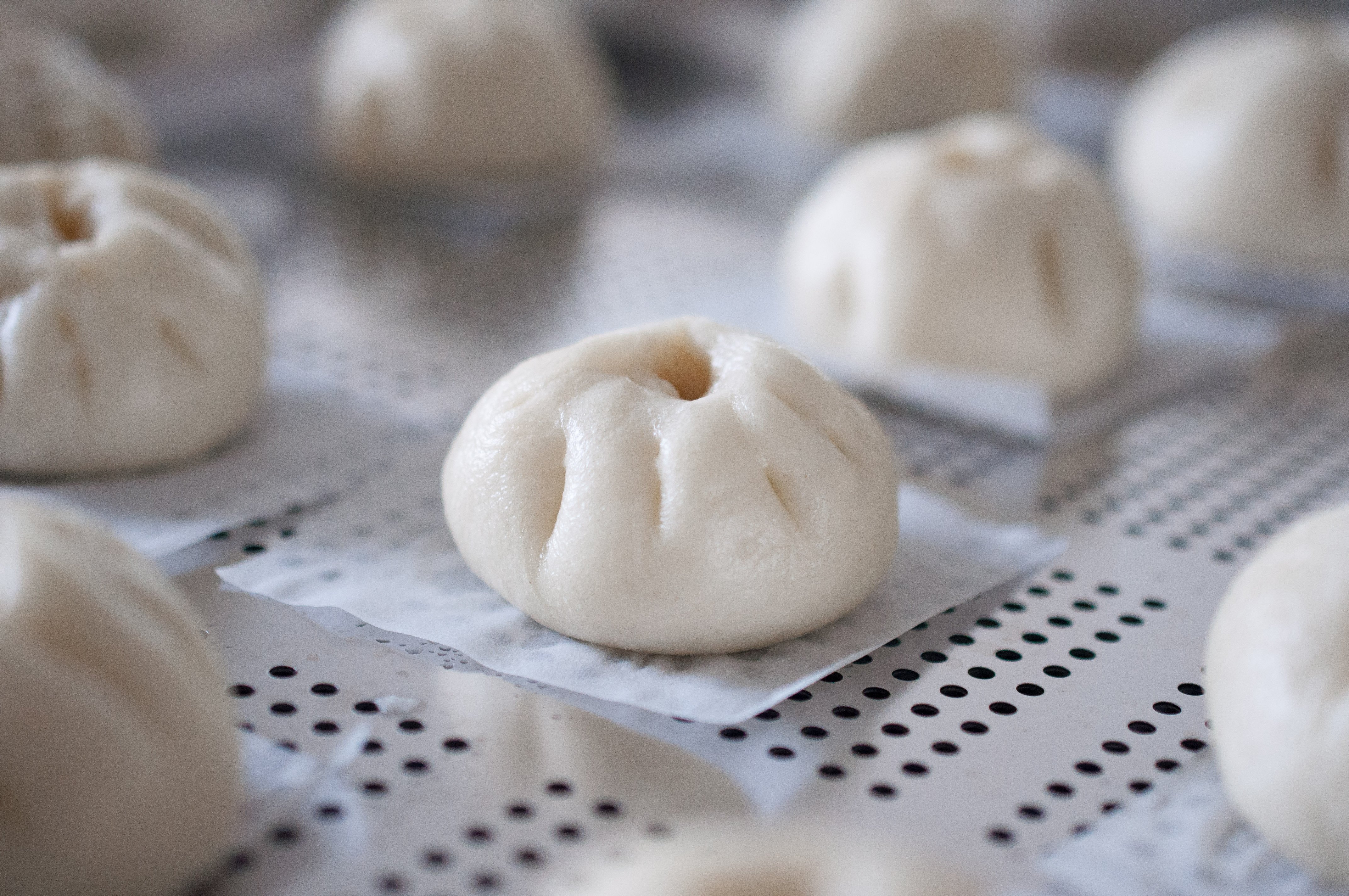 Since I was in charge of the appetizers, I thought I'd also make some lumpia. Will post on this next time.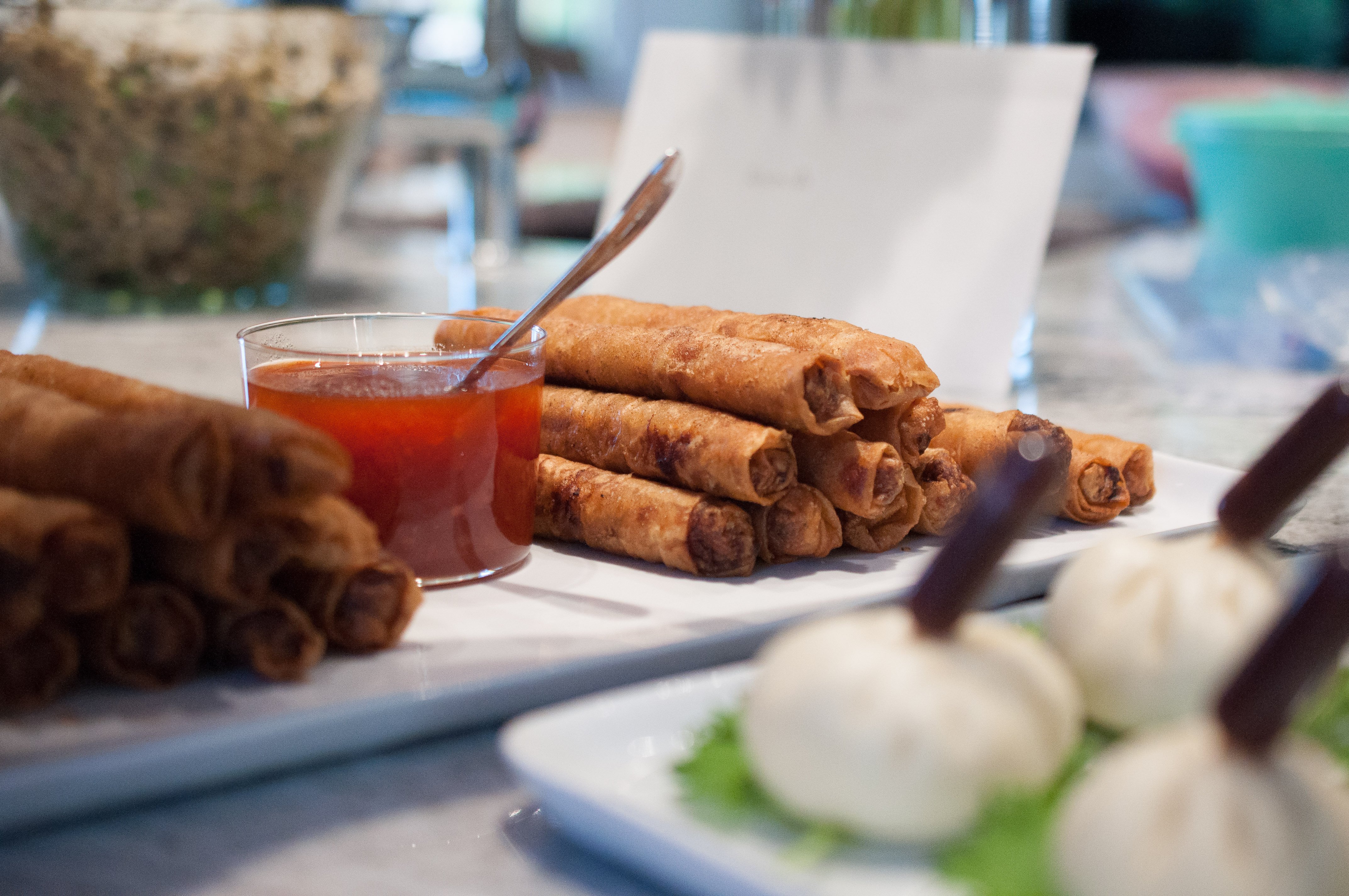 I would love to hear from you, so please drop me a line below. That's all for now.
Bon appetit!