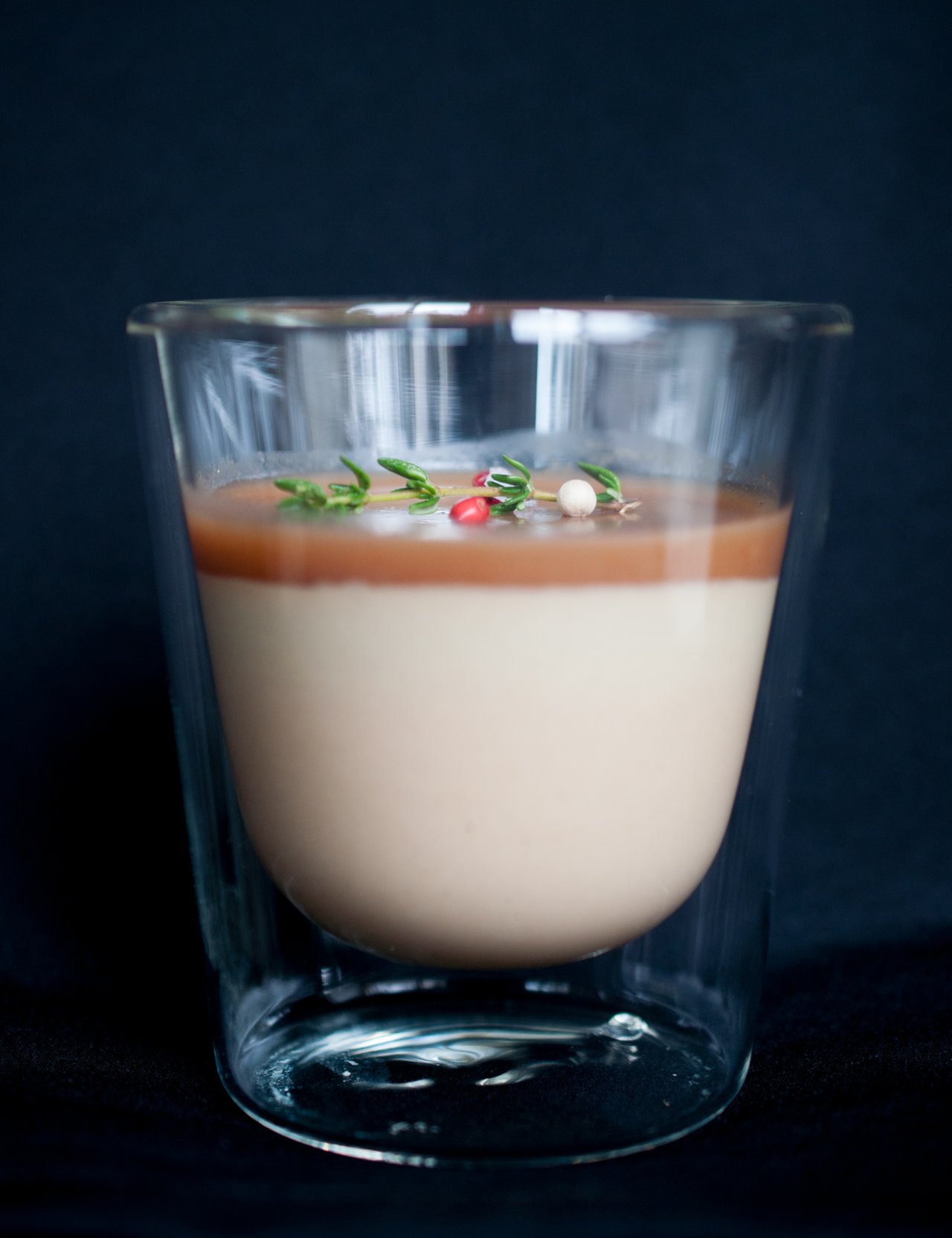 Either you like pâté or you don't. For those of you who do, here's one of my favorite pâté recipes. It is served in a non-traditional way as it has a tamarind gelée layer instead of the usual melted butter. It is also served with the Pickled Mustard Seeds I posted here. The sweet-sour tamarind gelée and the pickled mustard seeds work perfectly well with the pâté as it balances the different flavors and cuts the fattiness of the pâté.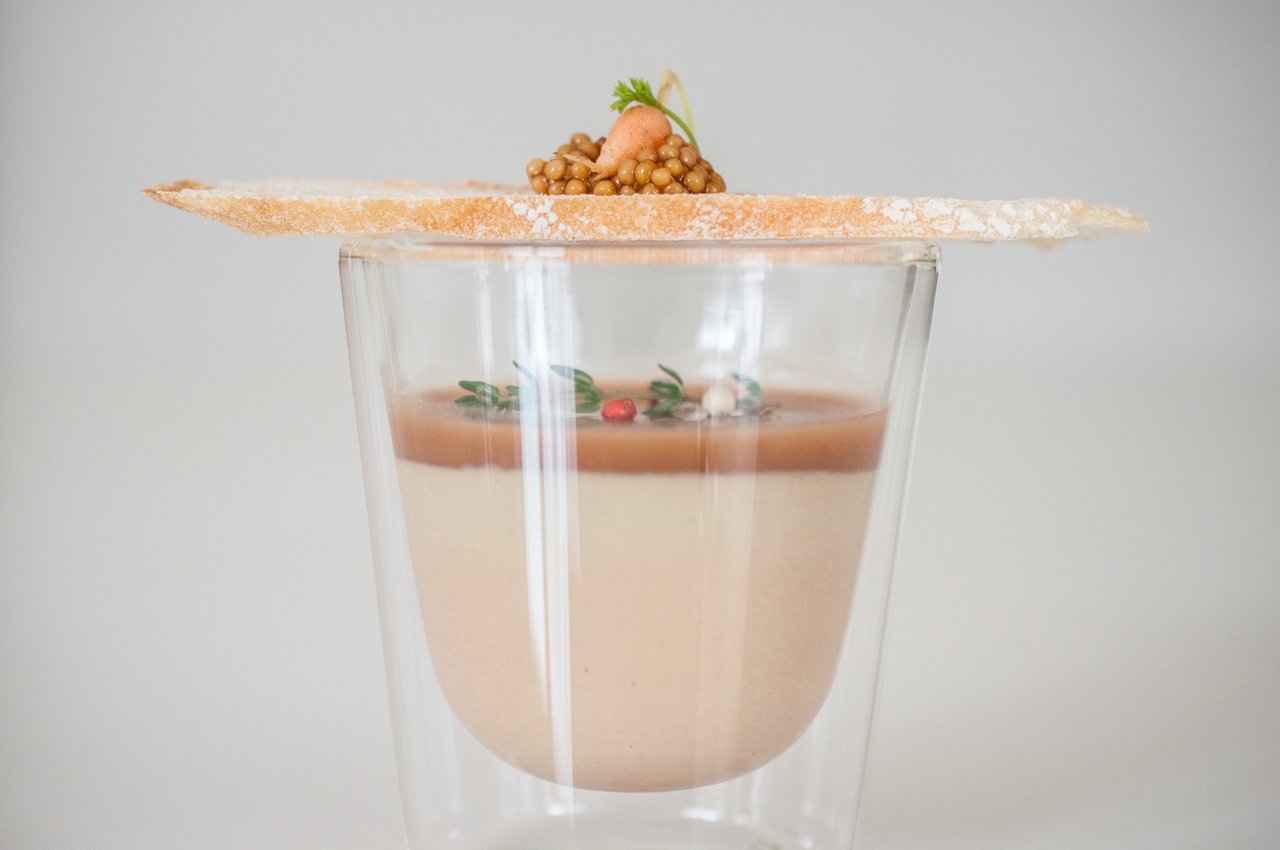 Form the pâté in small containers like above or in big shallow containers like below.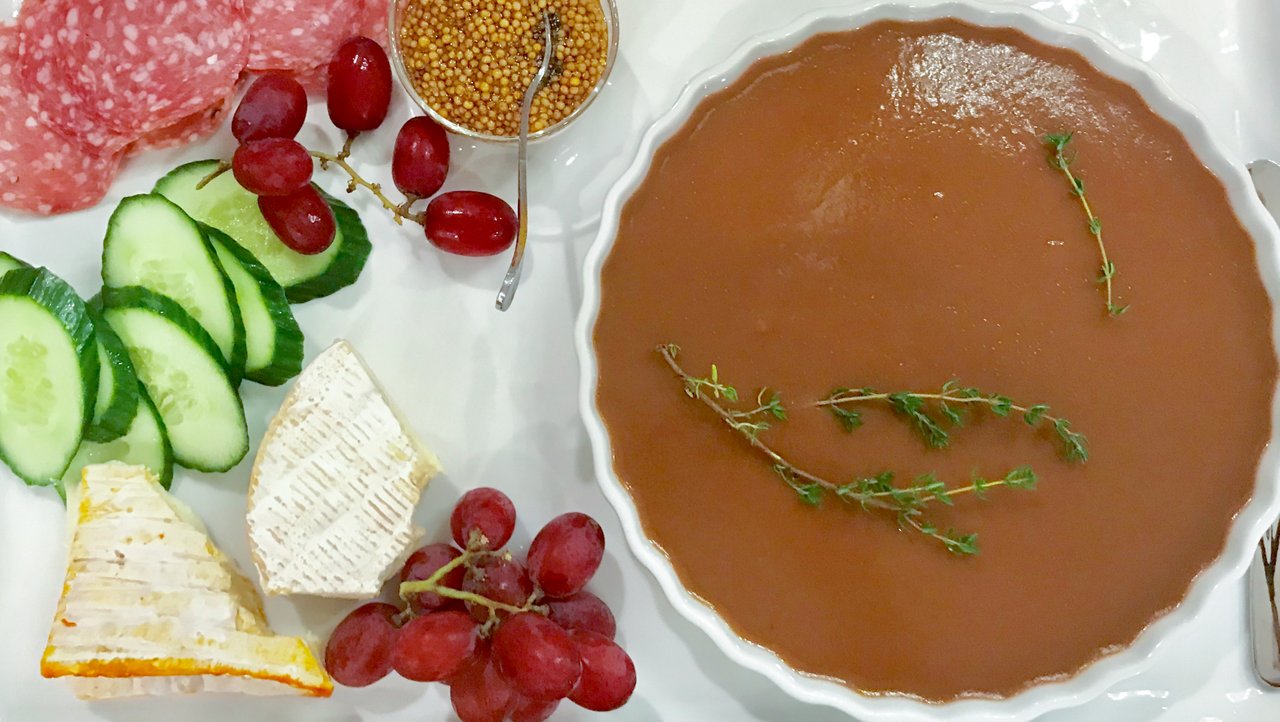 Serving suggestion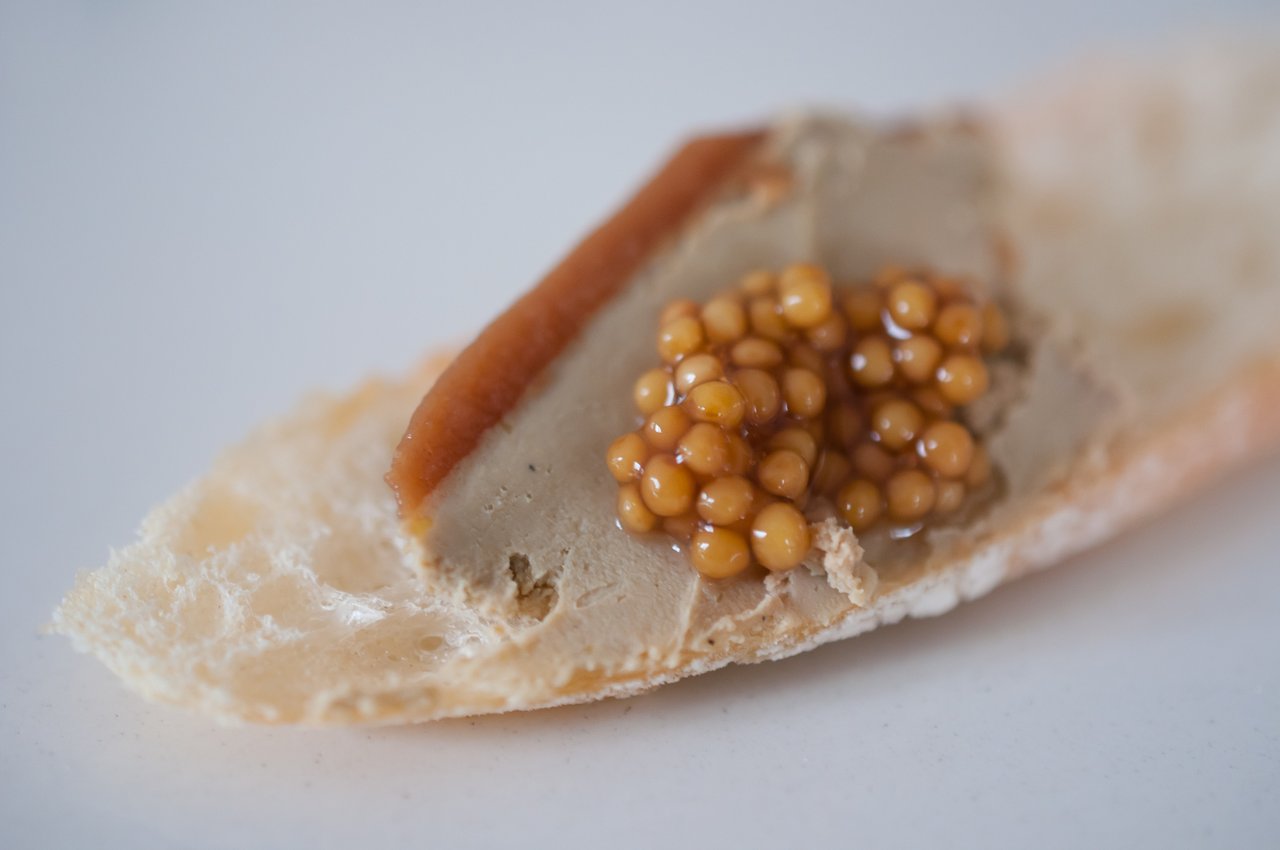 I've modified the recipes from a cooking class I took a while back and am sharing the recipes below. If you do get a chance to make it, I would love to hear what you think.
---
Chicken Liver Pâté
1 pound chicken liver
3 tablespoons olive oil
3 shallots, chopped
6 cloves of garlic, smashed
2 tablespoons Madeira wine
2/3 cup heavy cream 1 cup unsalted butter, cubed
6 sprigs of thyme
2/3 sheet gelatin Kosher salt, to taste
Freshly ground black pepper, to taste
Soak the chicken livers in salted water or milk overnight. If soaking in salted water, add 1 teaspoon salt to every cup of water.
Bloom gelatin with cold water. Set aside.
Drain the chicken livers from water or milk. Pat dry with a paper towel.
Heat the olive oil in a large sauté pan. Add the shallots, garlic and thyme over low heat, stirring until the shallots and garlic are softened. Turn the heat to medium high, add the chicken livers and season with kosher salt and black pepper. Stirring often until the livers are slightly brown, do not overcook. Livers should still be nice and soft, not hard. Add the Madeira to the pan and ignite the wine. Once the flames have died down, remove pan from heat.
While the liver mixture is still warm, remove the sprigs of thyme and put into a food processor or blender with the butter and process until the mixture is smooth and combined. Season with salt and pepper.
Press the processed liver mixture through a fine mesh sieve. (This step may be skipped if mixture is already smooth and fine.)
Heat the bloomed gelatin with a little water until the gelatin has dissolved.
In a mixing bowl, add the dissolved gelatin and heavy cream. Whisk until heavy cream gets stiff, like whipped cream.
Fold in the liver mixture into the whipped cream. Once fully incorporated, spoon the mixture into ramekins or serving vessels and place in the refrigerator to cool.
---
Spicy Tamarind Gelée
1 cup water
1 cup tamarind purée
1/4 teaspoon cayenne pepper
2 tablespoons sugar
2 gelatin sheets or 2 teaspoons gelatin granules
5 sprigs of thyme, for garnish
Red chili flakes, for garnish
Bloom the gelatin in cold water.
In a small pot, add water, tamarind purée, cayenne powder and sugar. Cook on medium heat until the sugar has dissolved. Remove from heat. Add the gelatin and stir until it has dissolved.
Spoon the tamarind mixture over the cold pâté to cover and garnish with a sprig of thyme and red pepper flakes. Let set in the refrigerator until gelée has set.
---
Bon Appétit!