It's rhubarb season. It's also time for some rhubarb recipes. I'm so lucky to have a friend who has lots of rhubarb plants and shares the beautiful deep red stalks with me.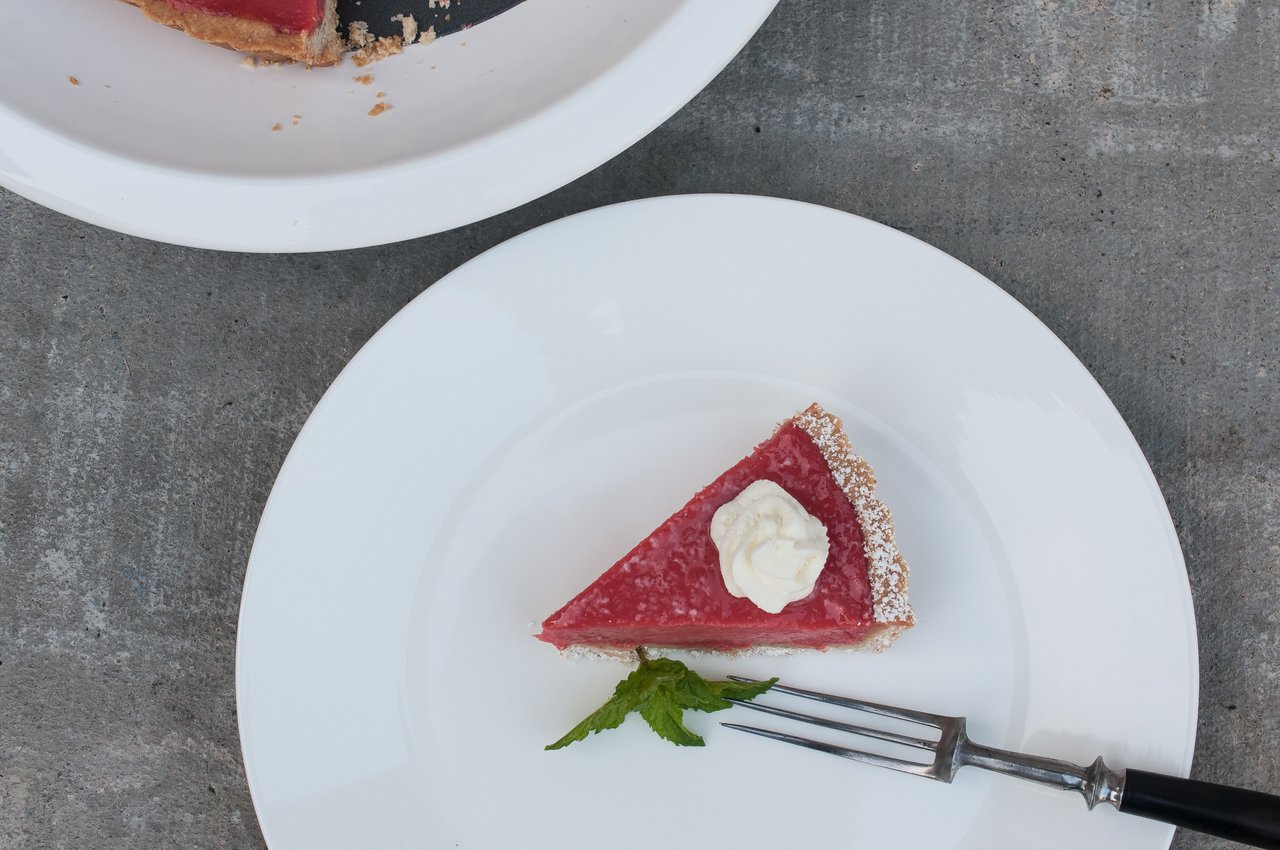 Needless to say, I've been busy making rhubarb everything - from jams to cakes, tarts, pickles and drinks.
Sweet and slightly sour with a dense yet crumbly shortbread-type of crust, this is one delicious way to enjoy rhubarb.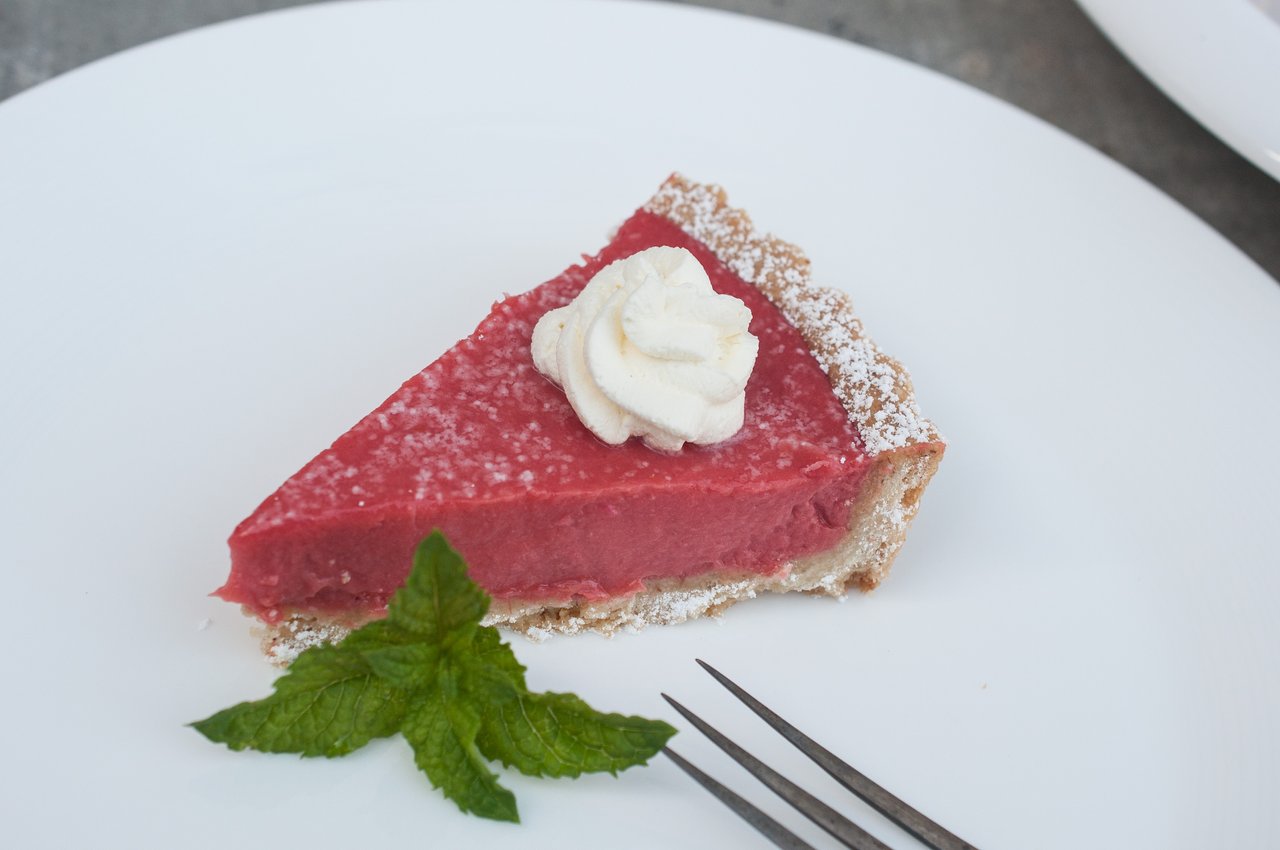 It was a bit too much on the sweet side but after adding some unsweetened whipped cream, it balanced out.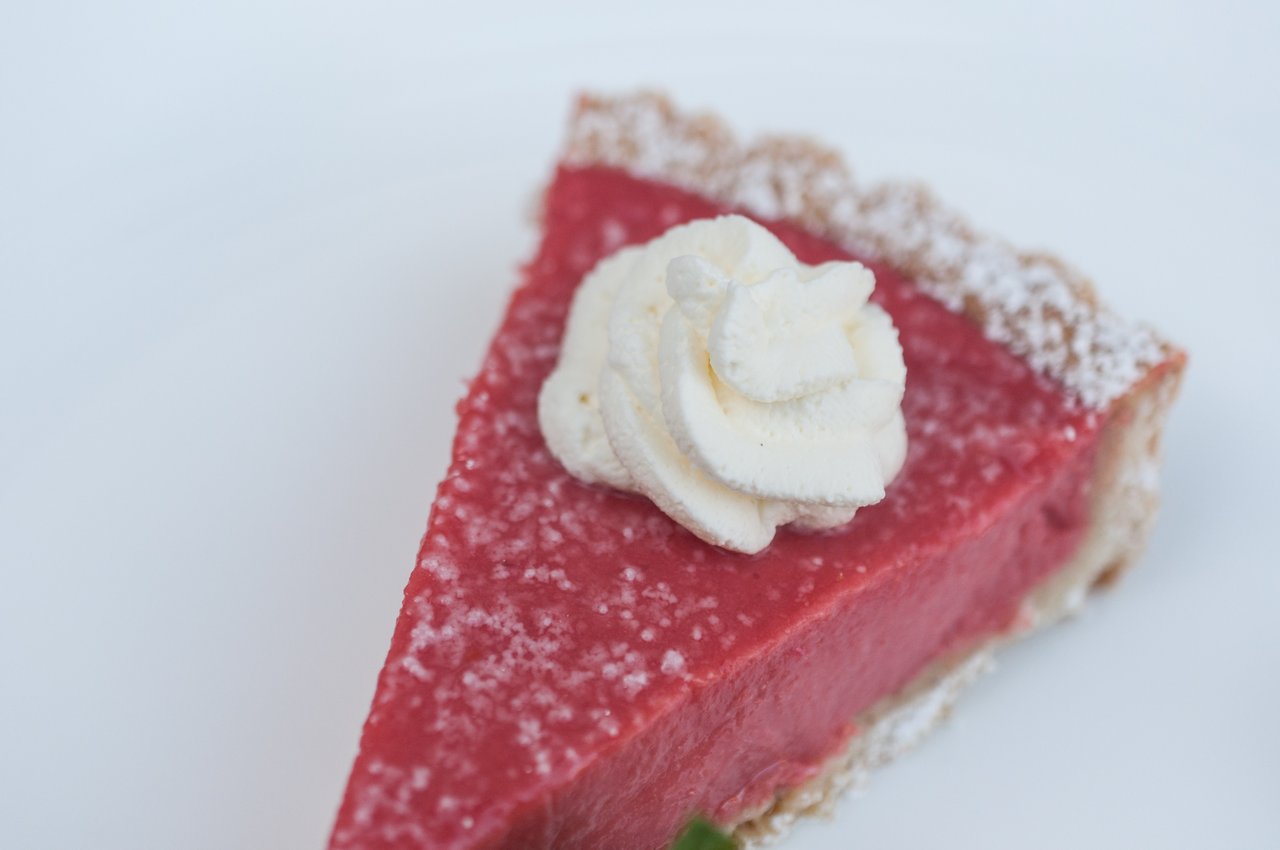 Here are some cut-up rhubarb for the tart filling.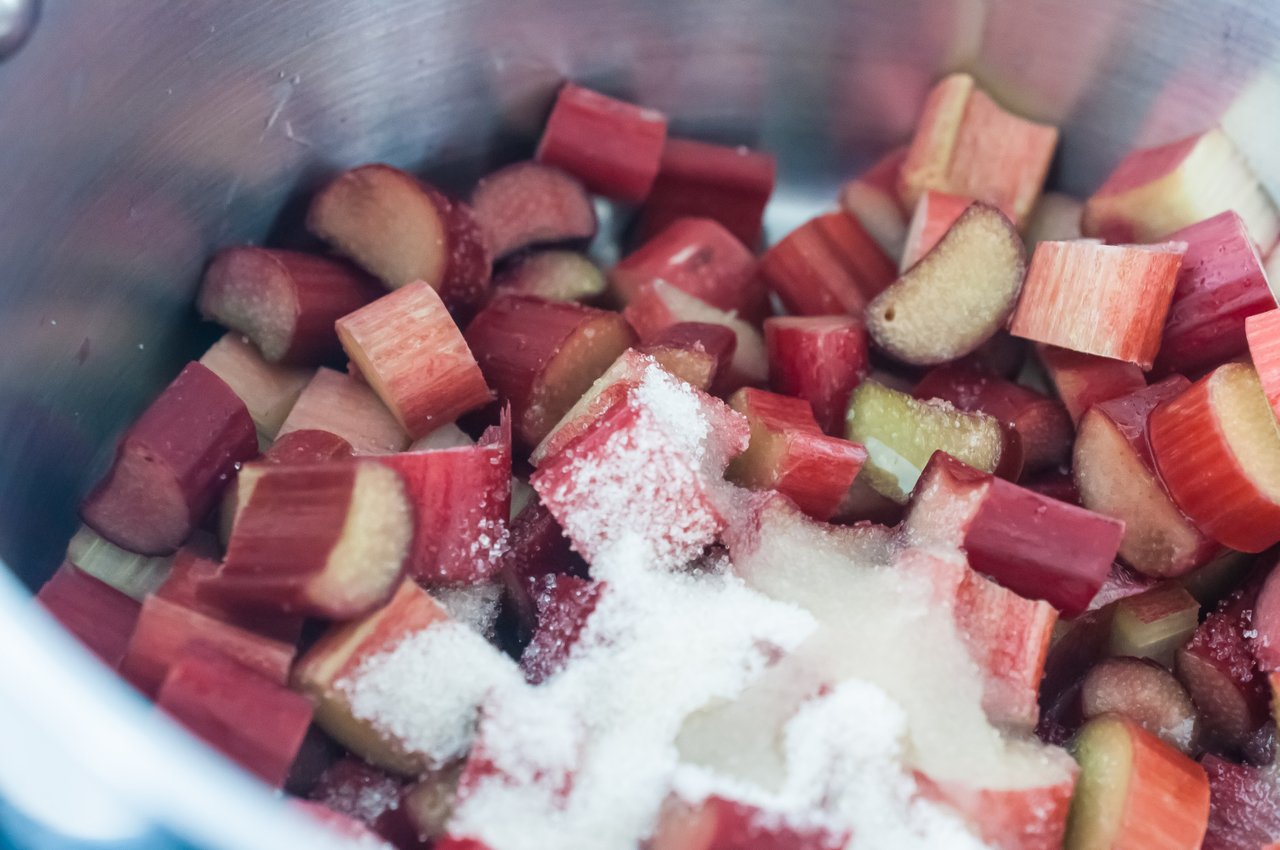 The tart shell is made with flour, ground cashew and almonds and pre-baked before putting the rhubarb filling.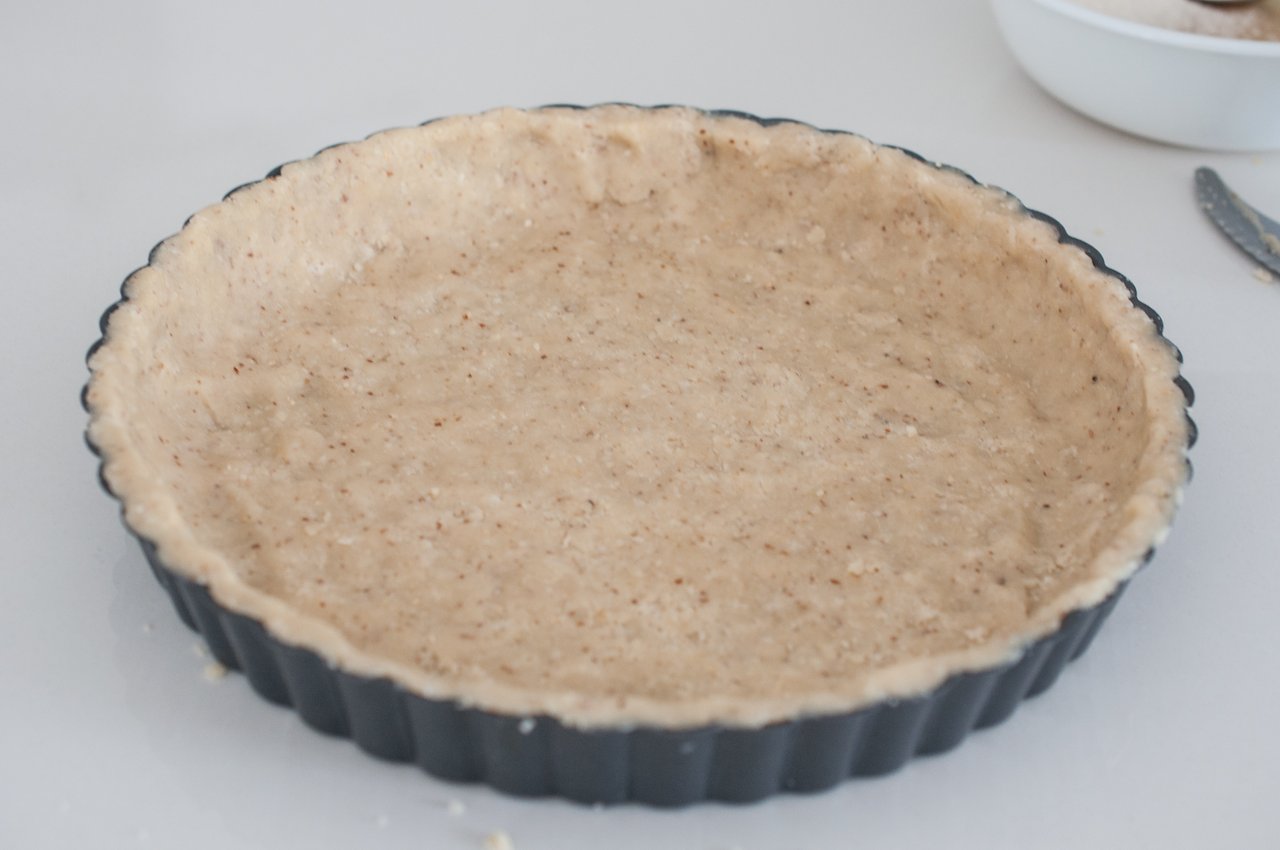 This is ready for the oven.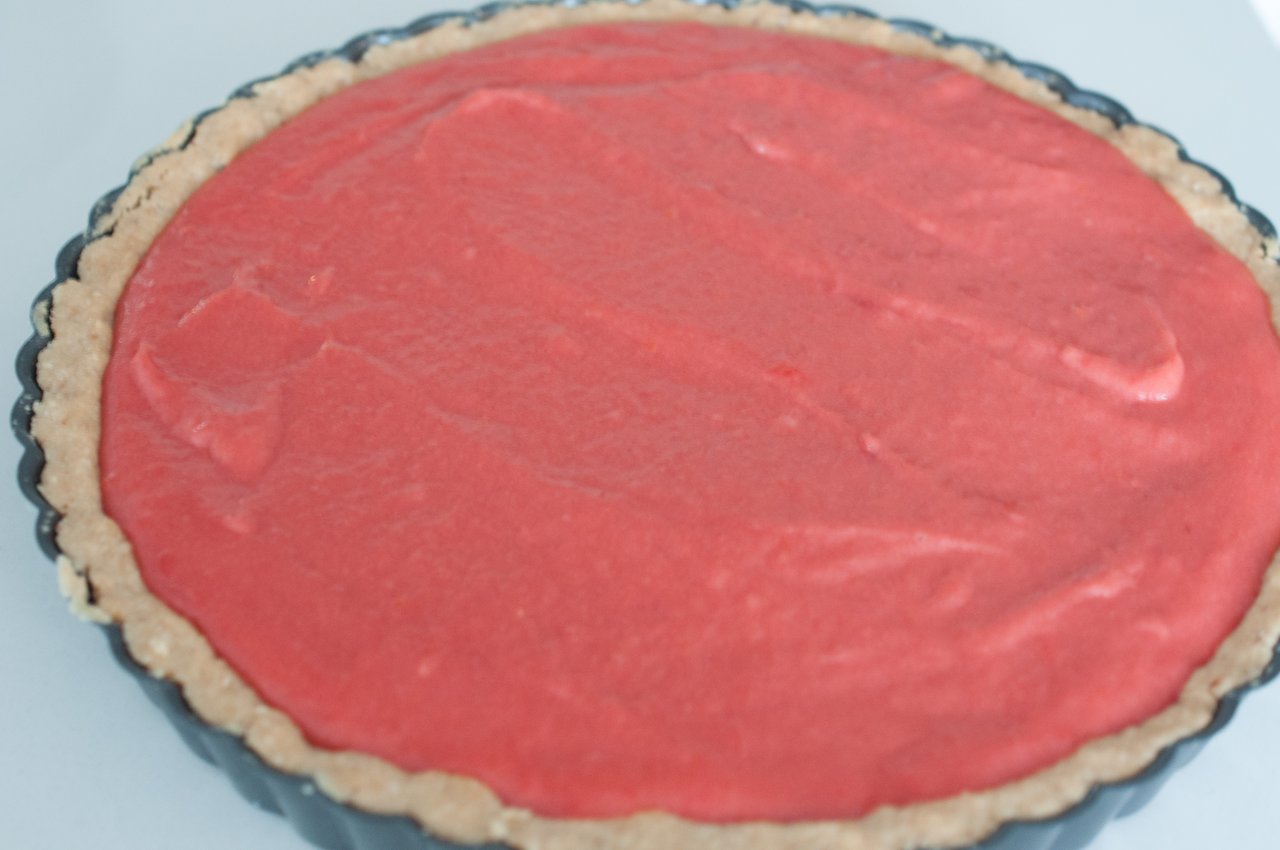 In less than 15 minutes, the tart is ready. Well, kinda ...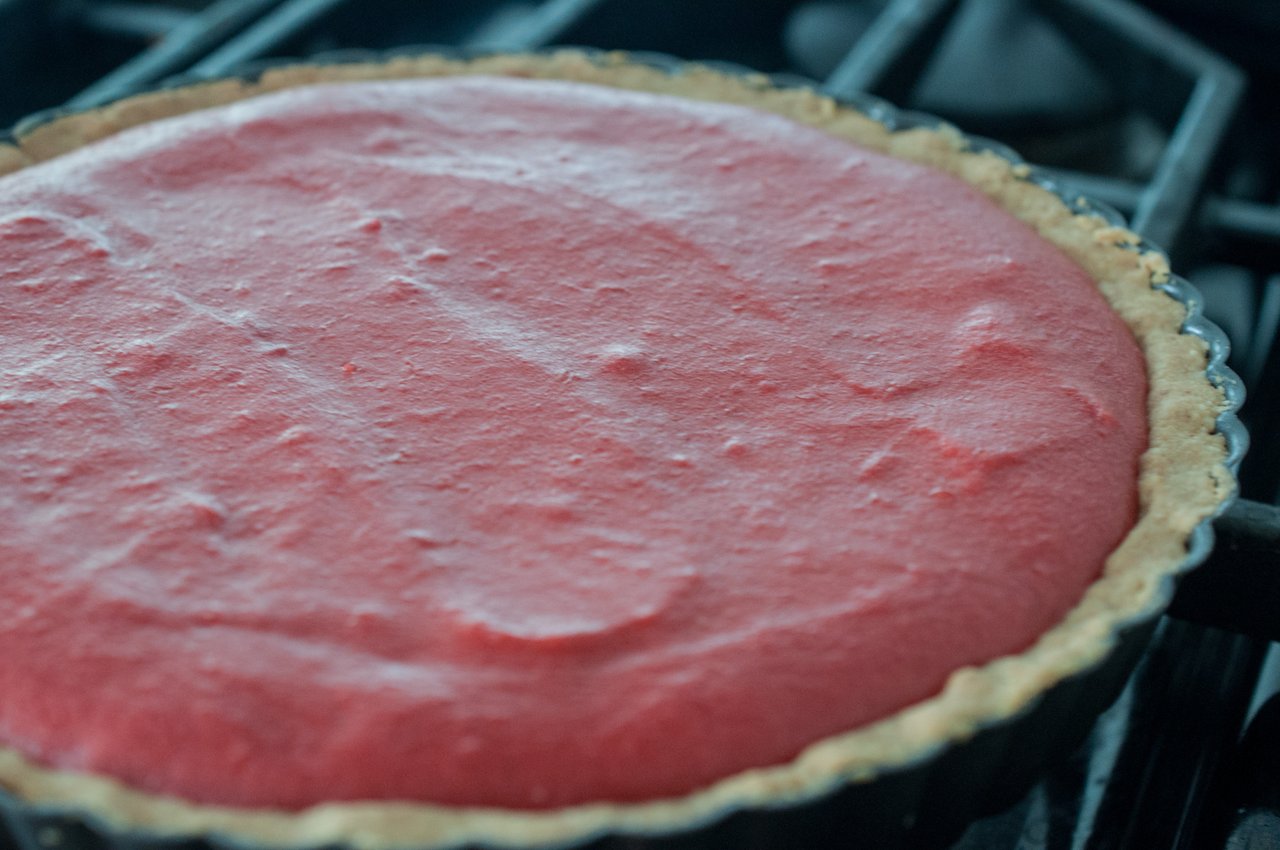 It needs to be fully chilled first in the fridge as it's best served cold.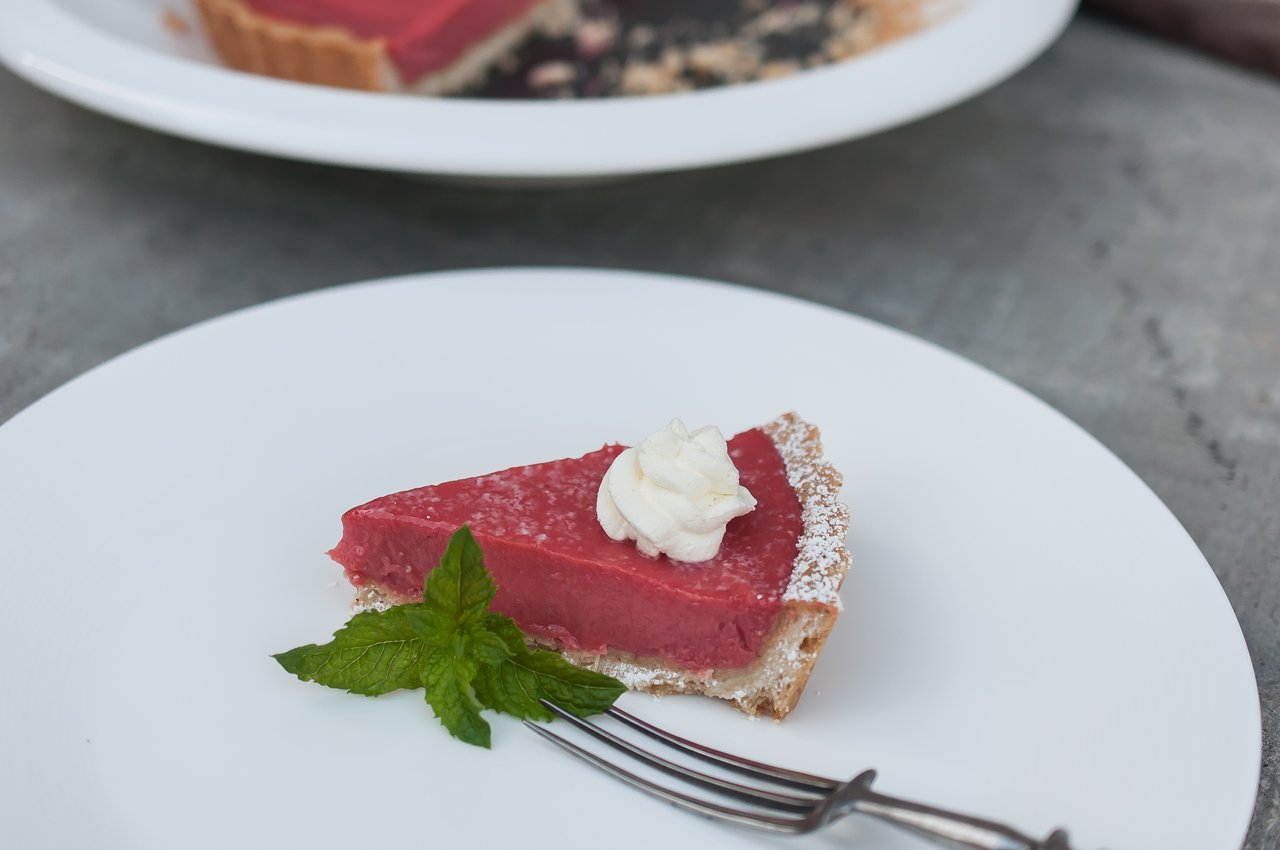 ---
Do you like rhubarb?
I'd love to hear from you, so please feel free to drop me a comment below.
If you're interested in the recipe, please just let me know.
Bon appétit!