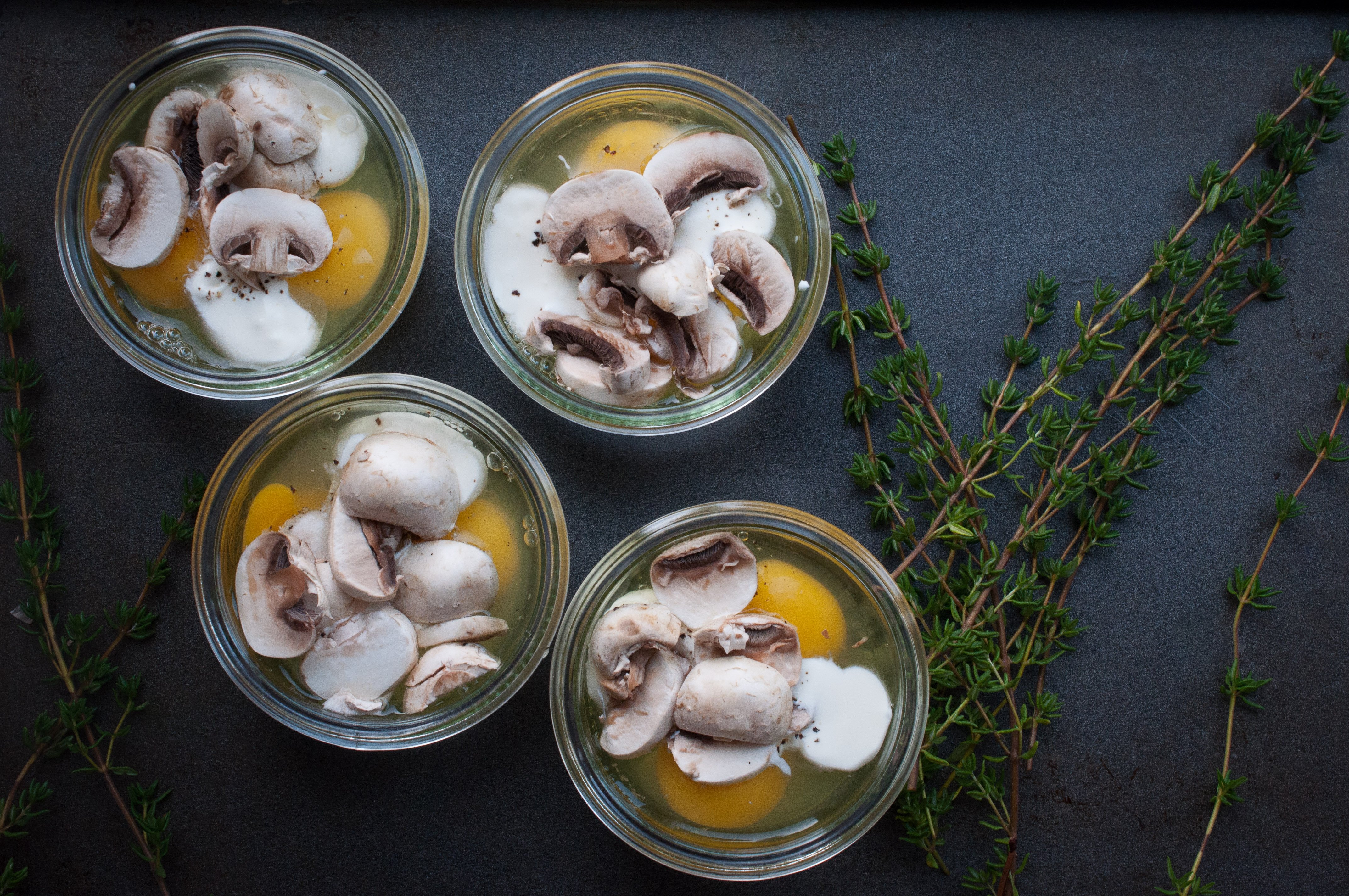 Let's do breakfast! How about a quick breakfast? Or maybe a quick AND delicious breakfast? Well, here we go - a great option for a healthy egg-based meal. Shirred eggs are a great way to start your day. Yes, they're so delicious as well as easy, quick and versatile. Plus, cleanup is minimal.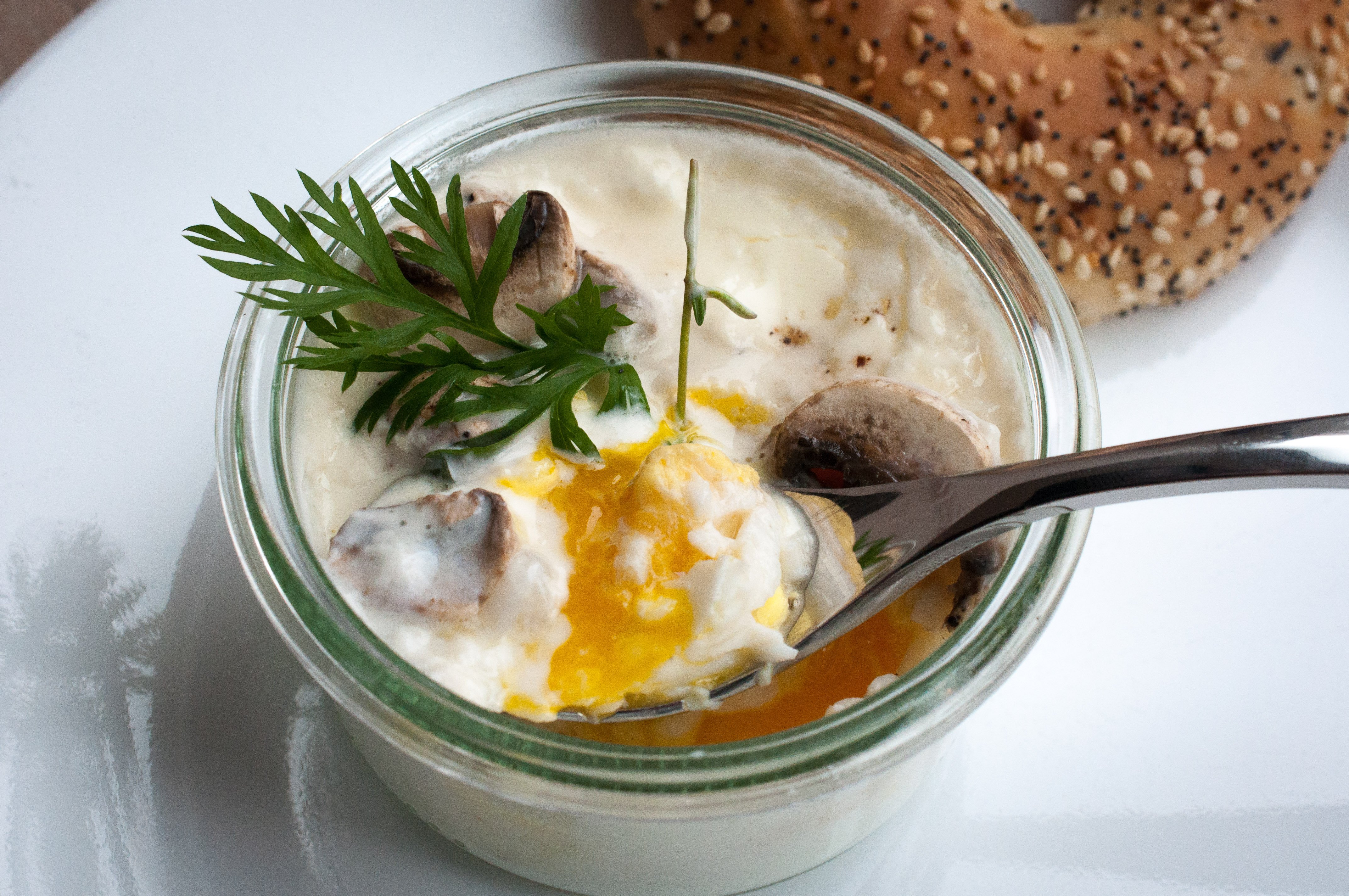 And I'll let you in on a little secret ... shhhh! I make them sometimes too for a quick snack. Try it and maybe you'll have it as your little secret too.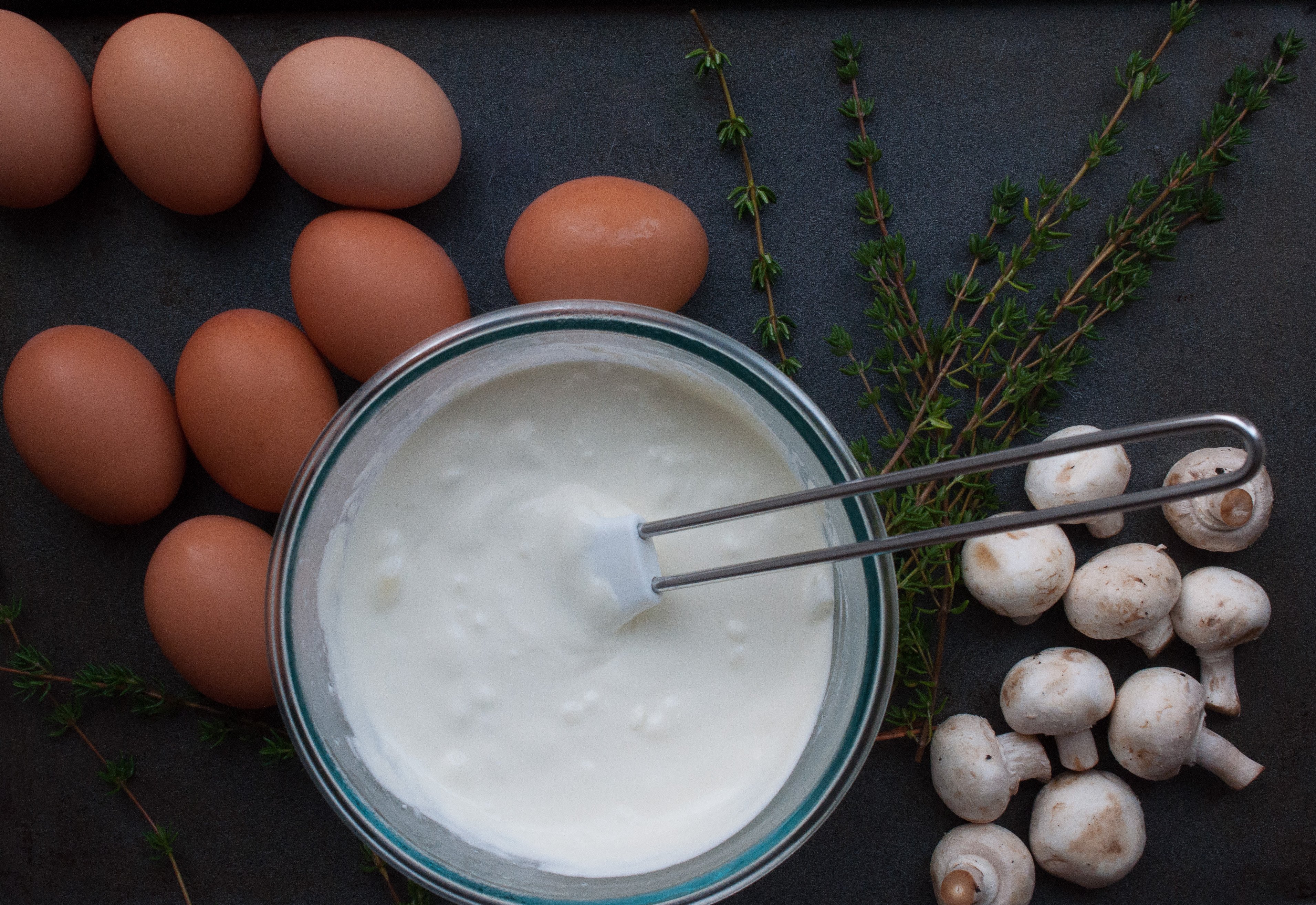 It's Versatile!
You can practically put anything into your shirred eggs. It's a great way to clean up your fridge by using up leftover cheese, ham or even seafood. Throw in some chopped onions, greens and herbs. Sprinkle some sea salt and black pepper and voila! ... you're done!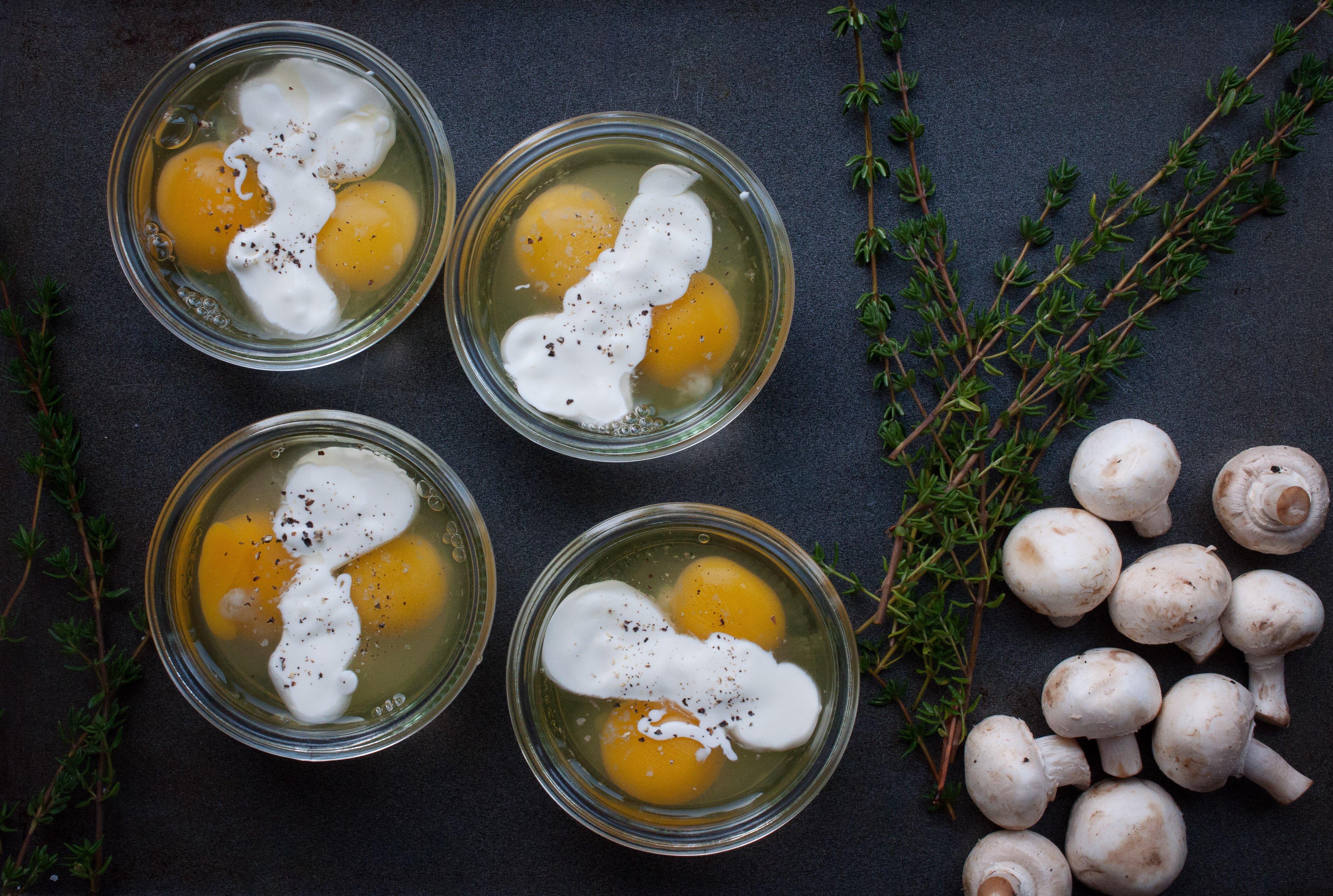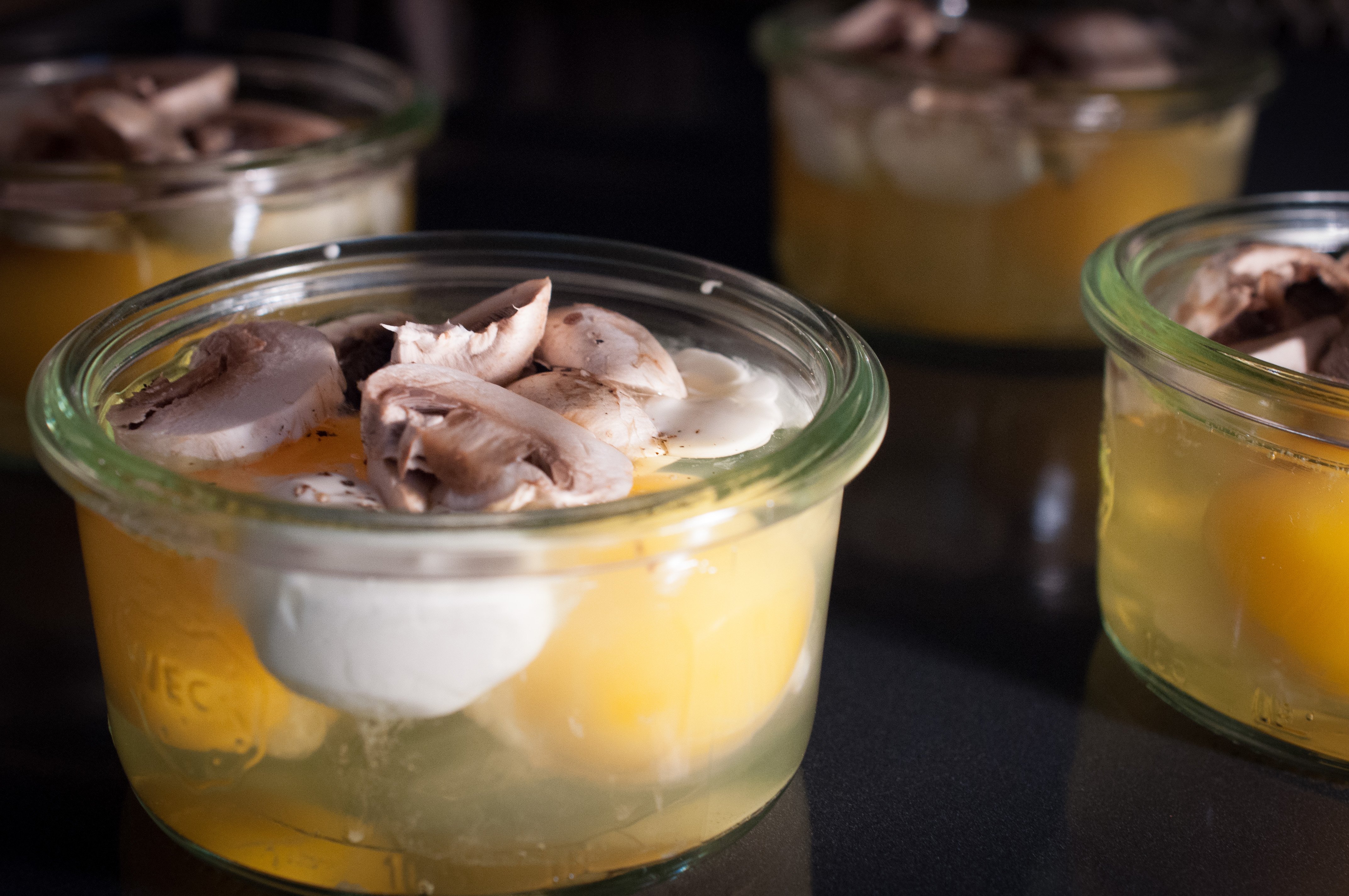 The Cooking Part
Most of the time, shirred eggs are baked. I steam mine because I have a steam oven so it makes it a breeze. However, baking them should work too.
The cooking time will depend on the size of the eggs as well as the amount of eggs. I would say it would take around 10 to 15 minutes to bake at 350oF.
Below is my version of shirred eggs which I'm also entering as post #5 of the #thebeast challenge on Whaleshares. Check out the latest The Beast post for more information about this beast of a challenge.
Shirred Eggs Recipe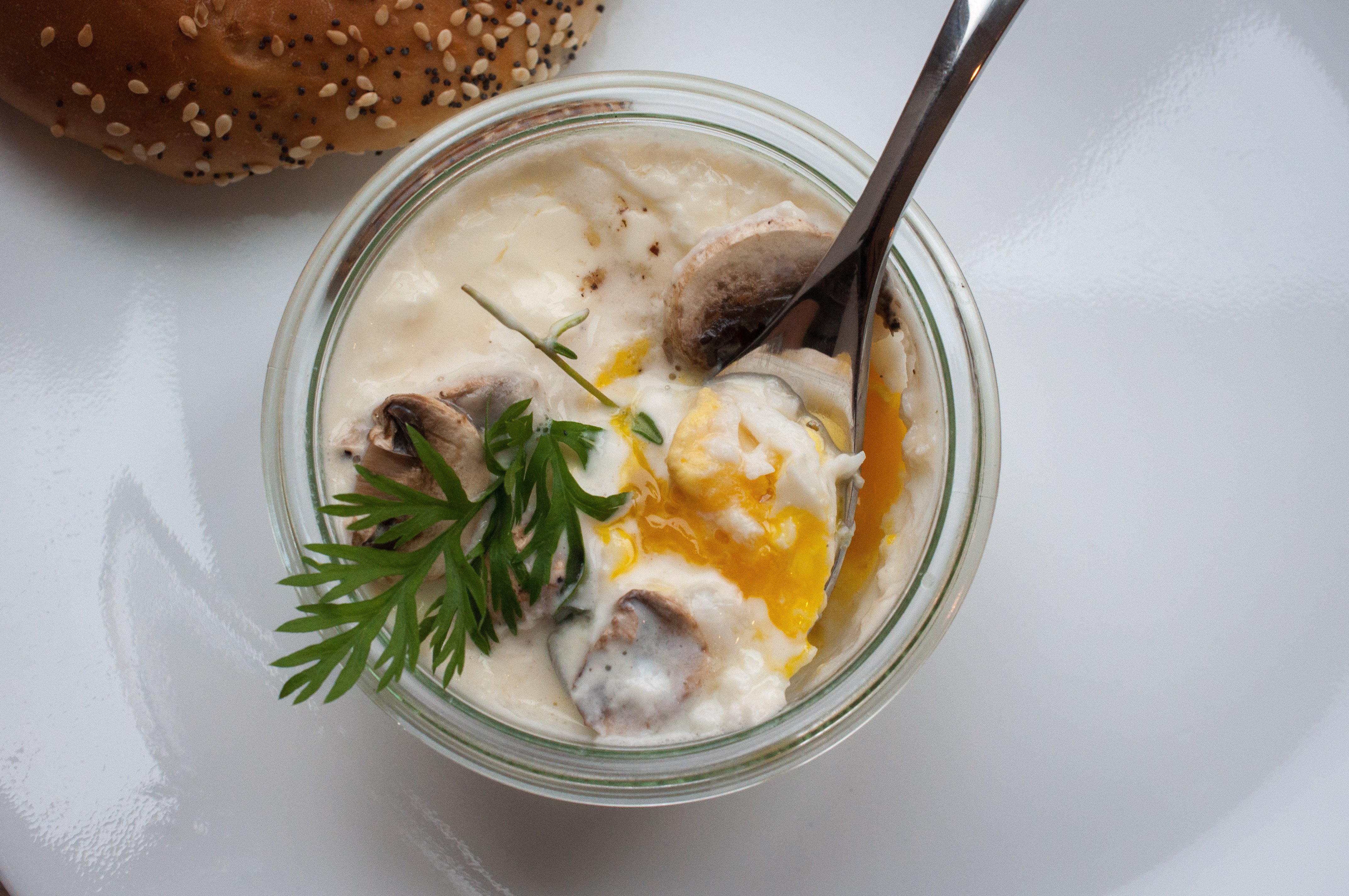 Below are the ingredients I used for the shirred eggs in the photos. Feel free to change things up to suit your taste.
Serves 4
Ingredients:
8 large eggs
1/2 cup crème frâiche
1/4 cup mushrooms, sliced
salt and pepper to taste
a few sprigs of carrot tops
In each ramekin or oven-proof bowl, put 2 eggs and 2 tablespoons of crème frâiche. Divide the mushrooms evenly among the 4 bowls. Season with salt and pepper then add a sprig of thyme.
Steam for 8 - 10 minutes. Check after 5 minutes of steaming for the yolks' doneness then return to steamer. Continue cooking to the desired doneness. Top with carrot greens before serving.
---
Do you have your own version of shirred eggs? I'd so love to hear and learn from you. Also, let me know if you have any questions.
Bon Appétit!