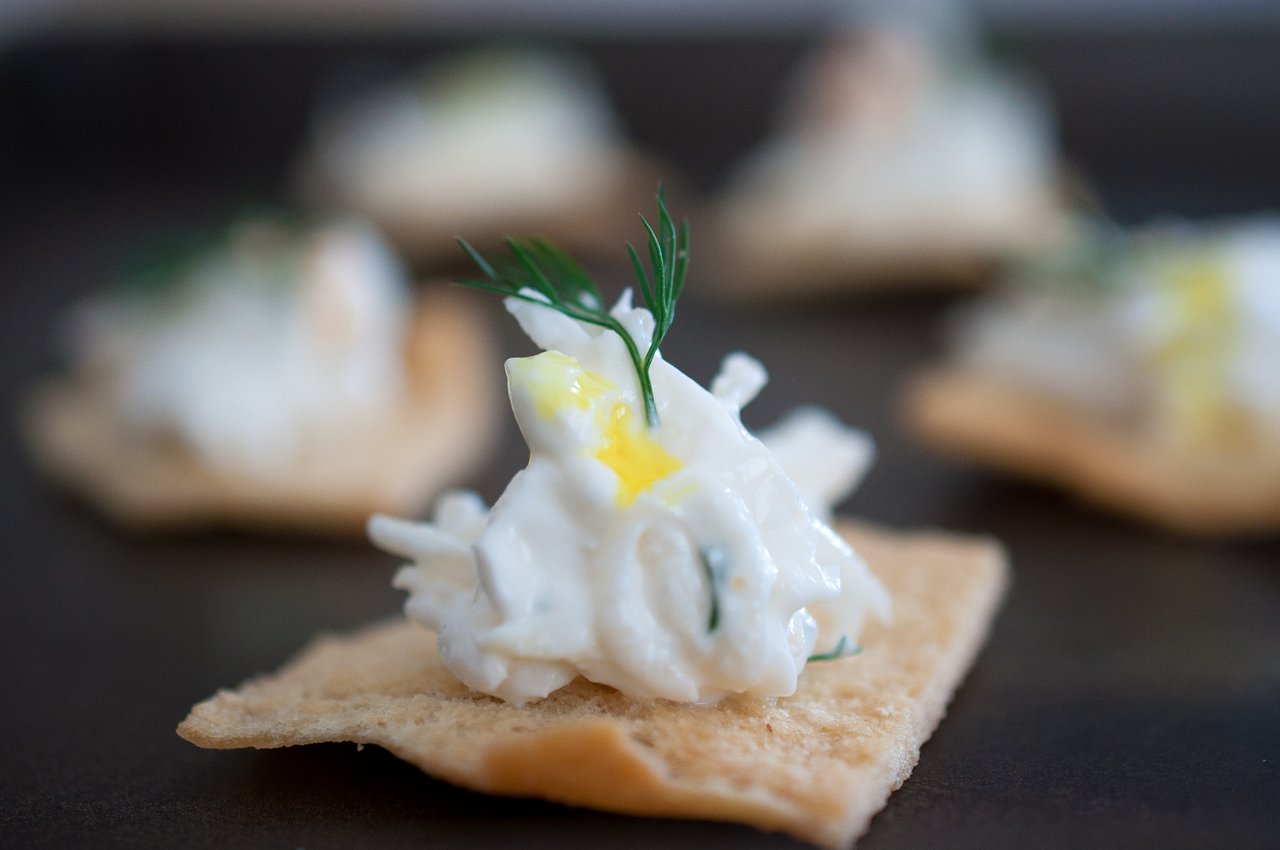 Simple and quick. No cooking involved. The hardest part of the recipe is grating the celeriac (aka celery root) which is totally made simple with a food processor.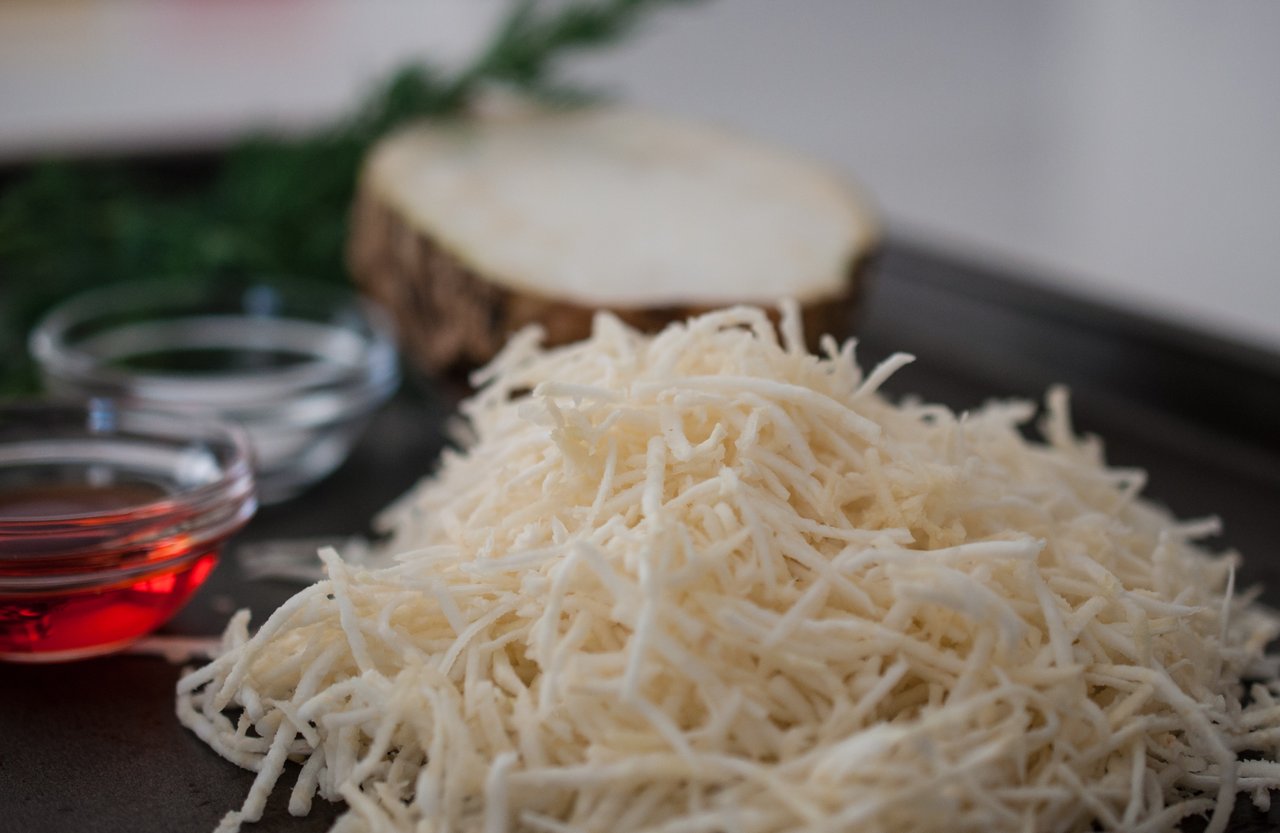 With only three ingredients, this Celeriac Dip is ready in no time. The main ingredients are celeriac, Greek yogurt and salt. Done!
I've added some dill as I had some in the fridge that I wanted to use up. I also prepared some chili oil that I used to drizzle over the dip prior to serving to give it a little kick.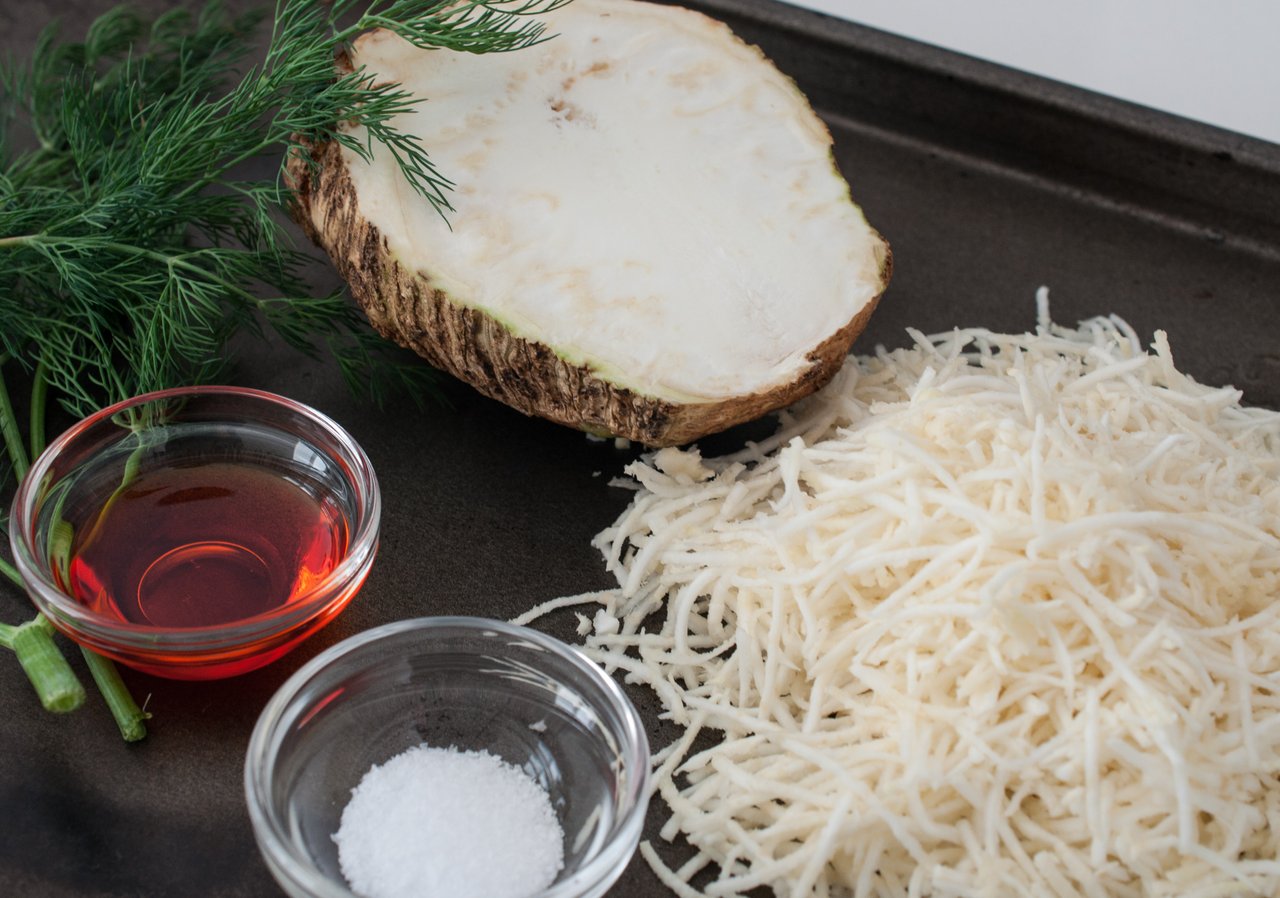 It is best served with pita chips.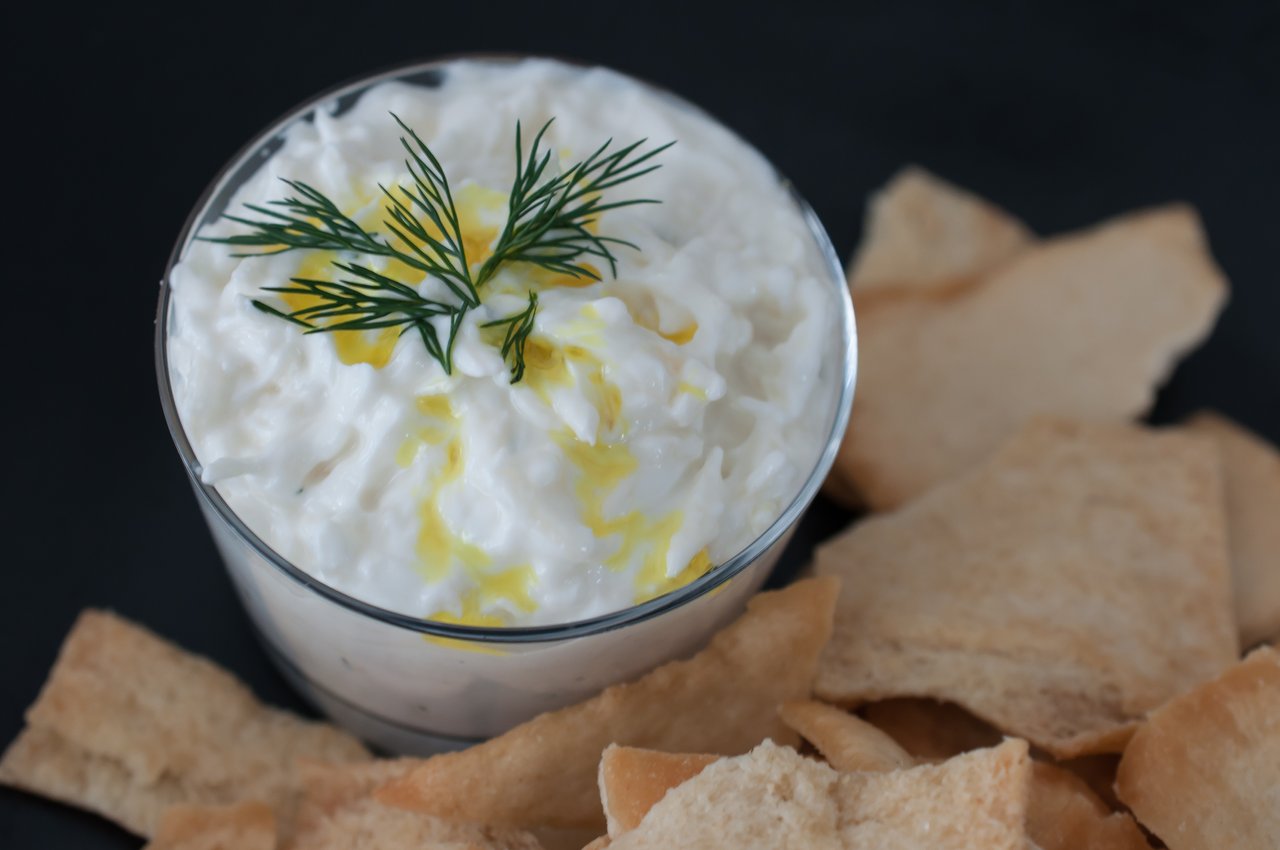 ---
Celeriac Dip Recipe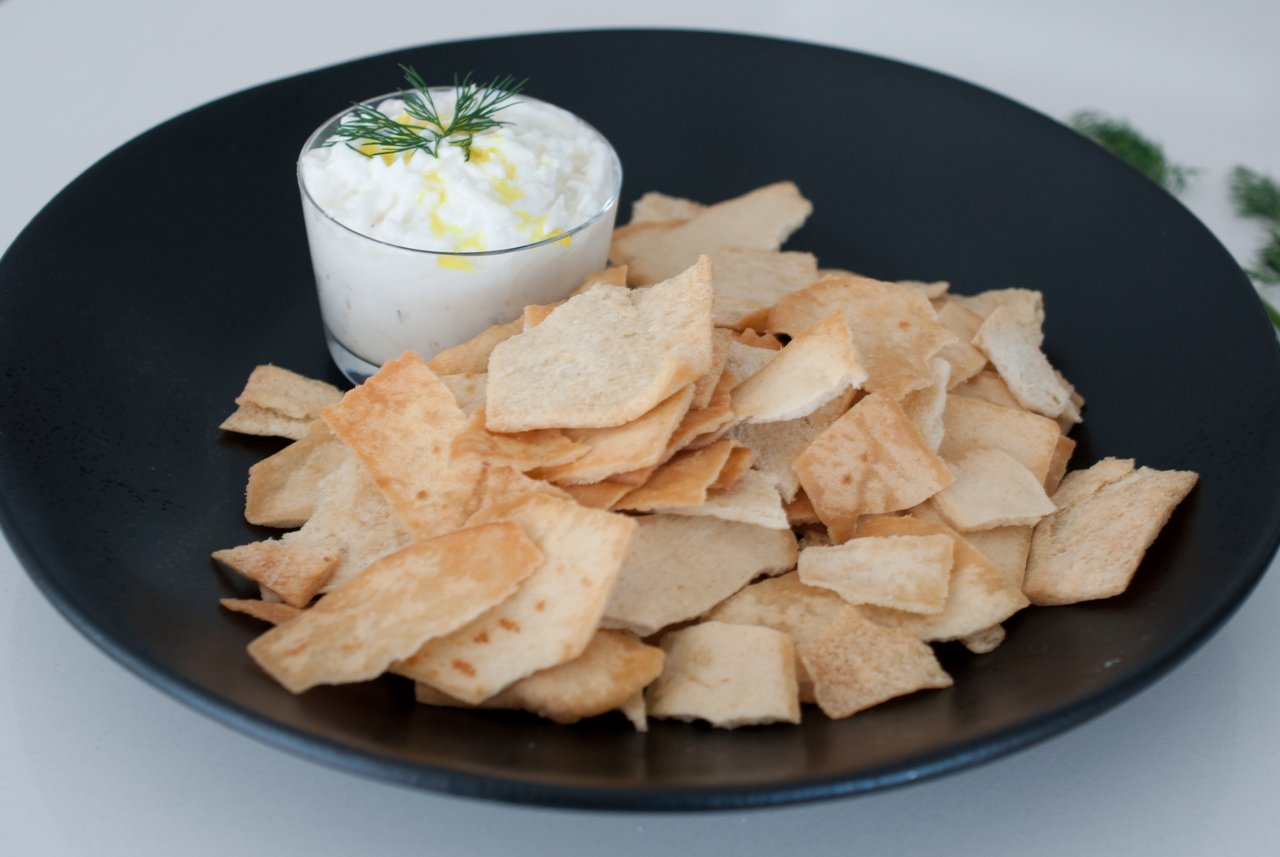 Ingredients
I/2 celery root, peeled and grated
1 1/2 to 2 cups plain Greek yogurt
Salt, to taste
Optional
Directions
Combine grated celery root and 1 1/2 yogurt in a bowl. Depending on how big the celeriac is, more yogurt may be added. Mixture should be spreadable and not be dry. Add other optional ingredients, if using. Season with salt.
Serve with pita chips (and chili oil, if desired).
---
Bon Appétit