There are many dishes in the world that do not require a lot of time, nor for any supernatural efforts. For example, a pie of flour cream can only be cooked for half an hour. Is it long? But how much joy and joy pleasure will bring to the family members enjoying a delicious homemade cake.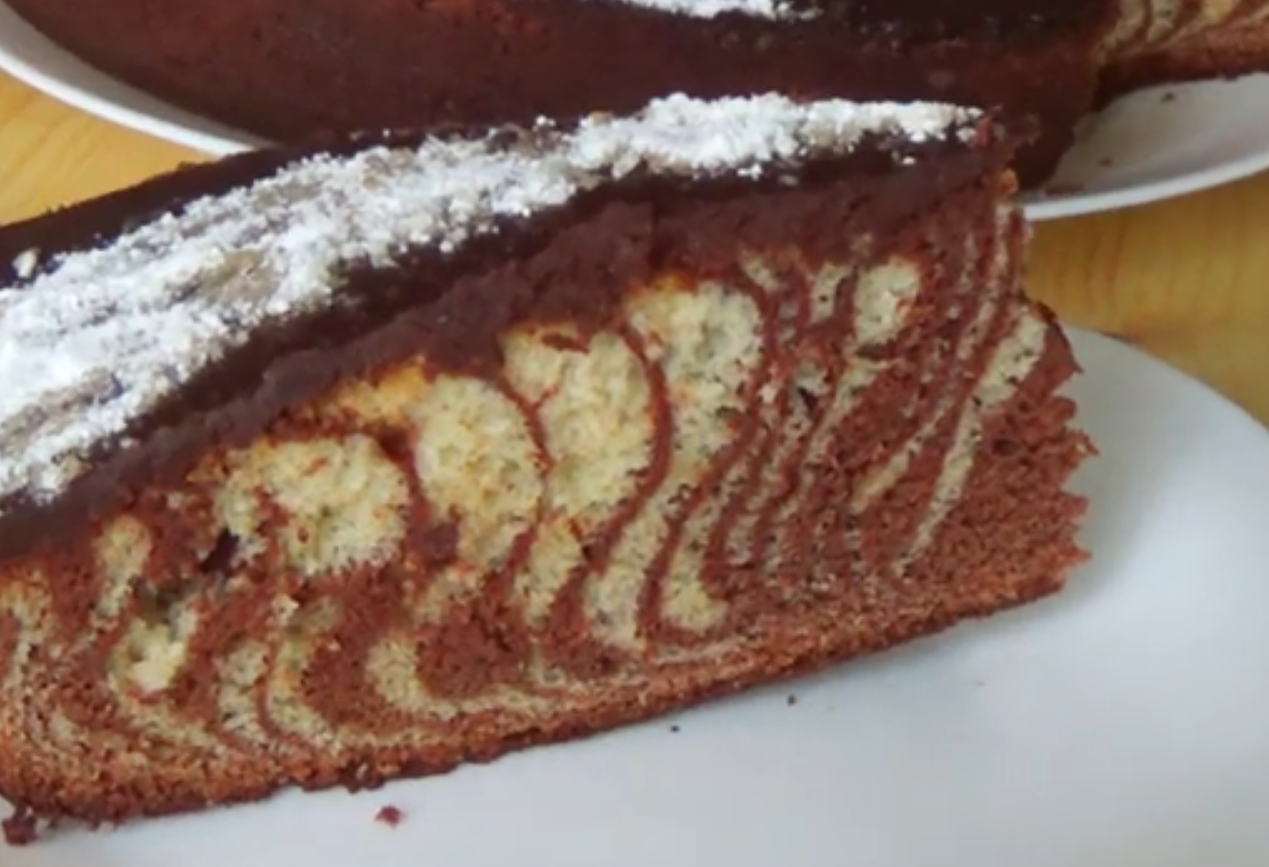 Ingredients
250 g of flour;
1 teaspoon of soda;
4 eggs;
300 g of sugar;
200 g sour cream;
100 g butter + for lubrication;
2 tablespoons of cocoa powder.


Cooking


Combine the flour and soda. Beat the eggs with sugar separately with a mixer. A homogeneous, light, creamy mass should be obtained.
Add sour cream to the eggs, beat, pour the melted butter and mix again. Pour in flour and beat thoroughly with a mixer. Divide the dough into two parts. Enter cocoa in one of them and mix until smooth.
Cover the bottom of the baking dish with parchment. Lubricate the bottom and walls with oil. In the center, lay out 2 tablespoons of light dough. Pour the same amount of chocolate mixture from above in the middle. Continue making layers until the dough is over.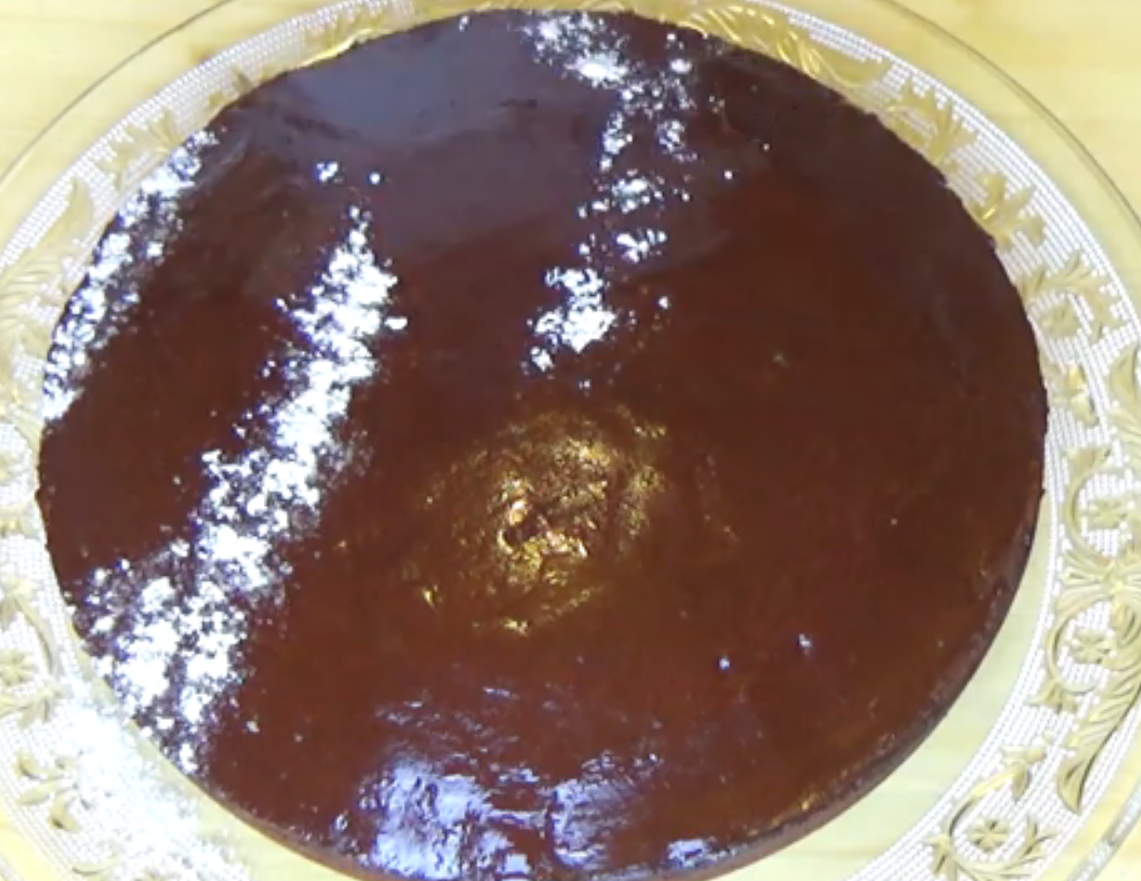 You can make a beautiful pattern on the cake. To do this, in different places, draw a wooden stick from the edge of the form to the center.
Place the mold in an oven preheated to 180 ° C for approximately 40 minutes. Check readiness with a toothpick: it should come out of the center of the cake dry.
Bon Appetit !