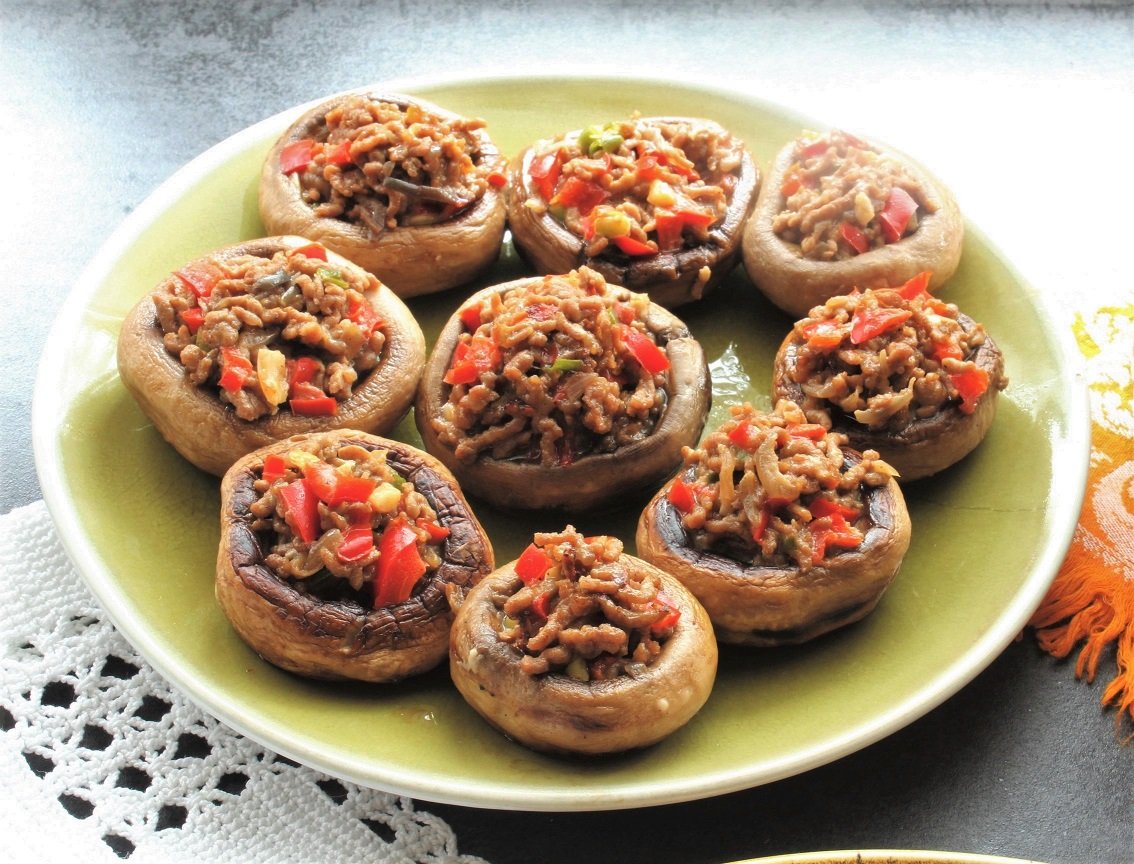 Hello fellas!
As weeks passed by, I was really surprised by COINEX EXCHANGE that gifted me the utility token CET of 4.6k+++ To my excitement, I was able to think of something surprising for myself and of course being a foodie, the first thing that popped- up on my mind was that of a creamy delish stuffed mushroom with its yummy gravy....so CoinEx and a mushroom! This is why cryptocurrency makes life sweeter..
So I am here to share with you my delish stuffed mushroom recipe that is so so ... super delightful!!! This would make you crave for more if you try this one out...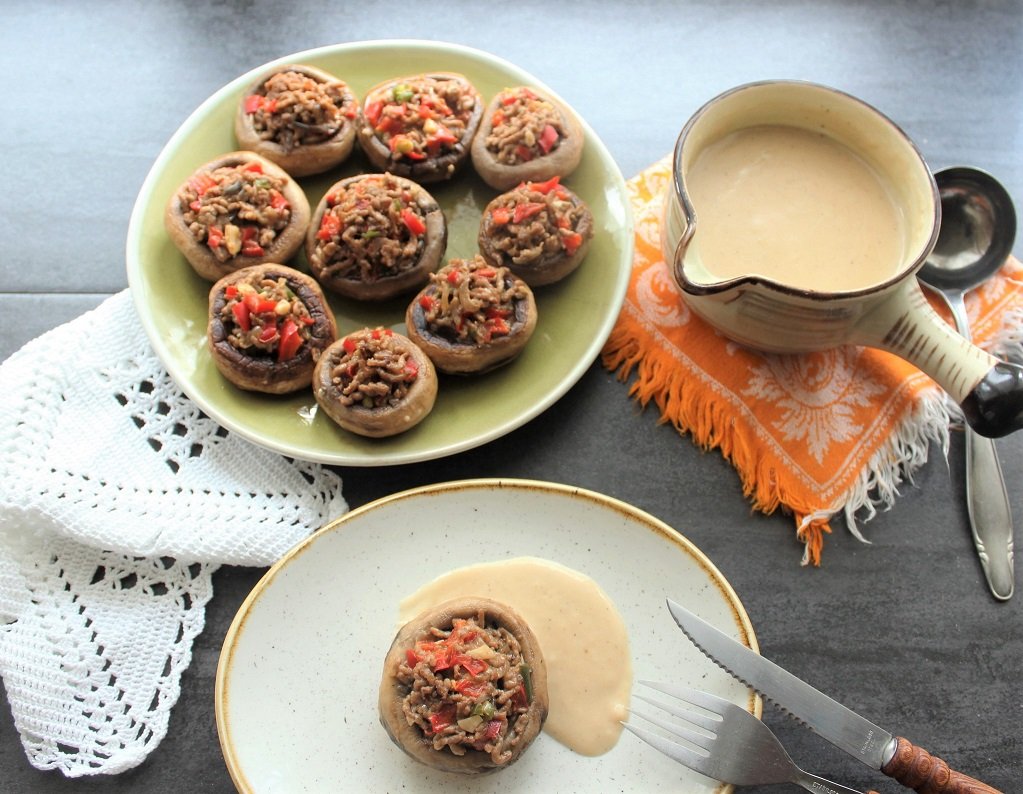 STUFFED MUSHROOM ALA OTOM
Ingredients:
Makes 4 Servings
10 large button Mushrooms
500 grams ground beef
3 tbsps olive oil
2 cloves garlic, crushed
1 onion, minced
½ red bell pepper, minced
1 tbspoon soy sauce
½ teaspoon dried thyme
½ cup grated parmesan or cheddar cheese
salt and pepper
Preparations - Mushrooms
1… Scrub clean the mushrooms, remove the stems from the cap and chop them into very small pieces. Brush the mushroom tops with soy sauce and let them stand for a few minutes.
2... In a frying pan with heated oil, fry the mushroom´s top and bottom for about 2 minutes or until golden brown in color. Transfer the mushroom on a platter and set aside for stuffing. .
3… In the same pan, add 2 tbsps oil… fry the garlic, the onion, the bell pepper and the cut stems. Add the ground beef , stir -fry until the beef becomes pale in color. Add 2 tsps soy sauce, continue stirring until all liquid evaporates. Add the thyme , then the cheese. Continue stirring until the cheese is melted. Season with salt and pepper according to taste.
4… Stuff the mushroom with 1 tablespoon beef mixture and arrange in a baking dish and bake for around 10 minutes at 200°C. Keep warm while the gravy is being made. It is possible to make the gravy first and set it aside, It´s your own preference.
Ingredients-Gravy
3 tbsps butter
3 tbsps all purpose flour,
2 cups beef or vegetable broth
2 tbsp creme fraíche
2 tsps soy sauce
1 tsp garlic powder
Salt and pepper to taste
Preparation - Gravy
In a saucepan over medium heat, melt butter, add the flour and whisk until flour is well integrated in the butter, continue whisking til the mixture becomes golden in color. Add the stock, bring it to a boil, then lower the heat. Simmer, continue whisking until the liquid thickens. Add the soy sauce, the garlic and the creme fraíche, season with salt and pepper according to taste. Transfer to a saucier or sauce dish. Gravy can be served separately from the mushrooms.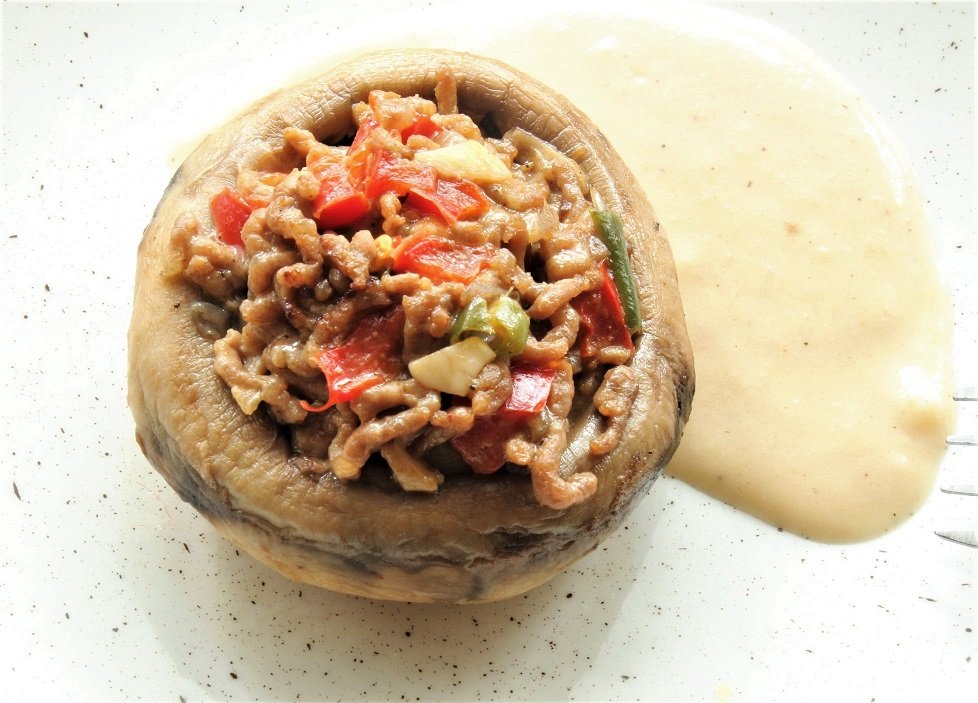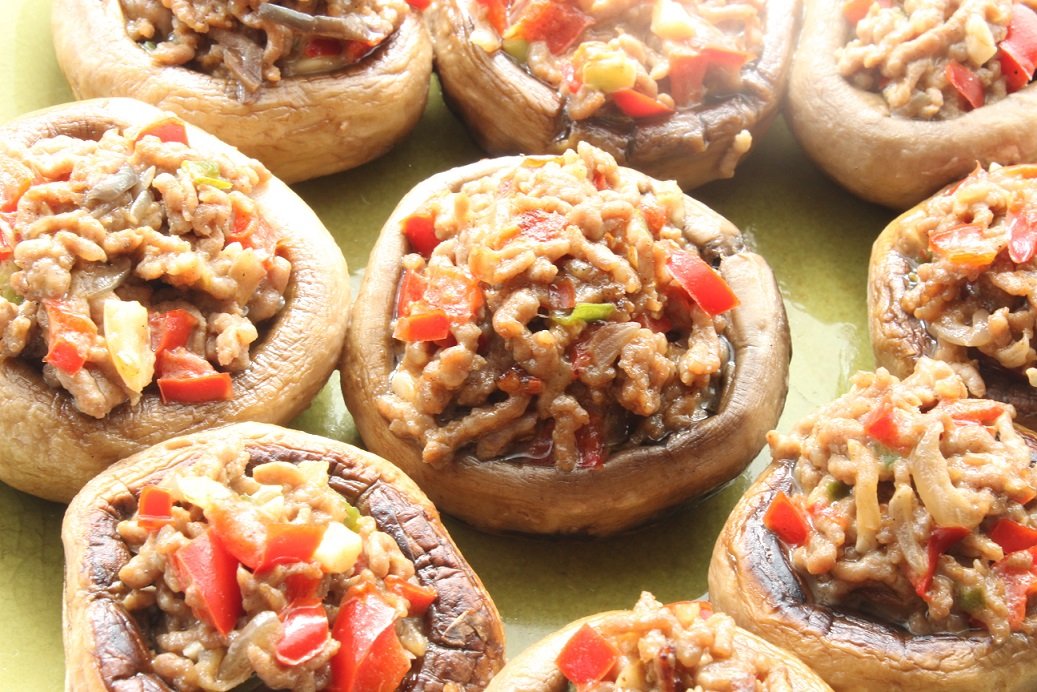 Serve hot with rice or white bread. I hope you will try this one.. It is a fantastic dish. Until next time, @otom here saying enjoy this one and thank you for visiting!