Its a rum, I bought today....
My first ever experience about rum and its really an epic experience....its among the top selling in india.
The most beautiful part about this rum is you can find it in expensive five star hotels and also in local shops...
It is dark rum launched in 1954 and get fragmented over a duration of almost seven year. Just like Ferrari and Lamborghini it is so classy and don't need any advertisement.
It is among top brand in India  with a retail value of US$240 million.  Ved Rattan Mohan was an Indian entrepreneur and the creator of Iconic OLD MONK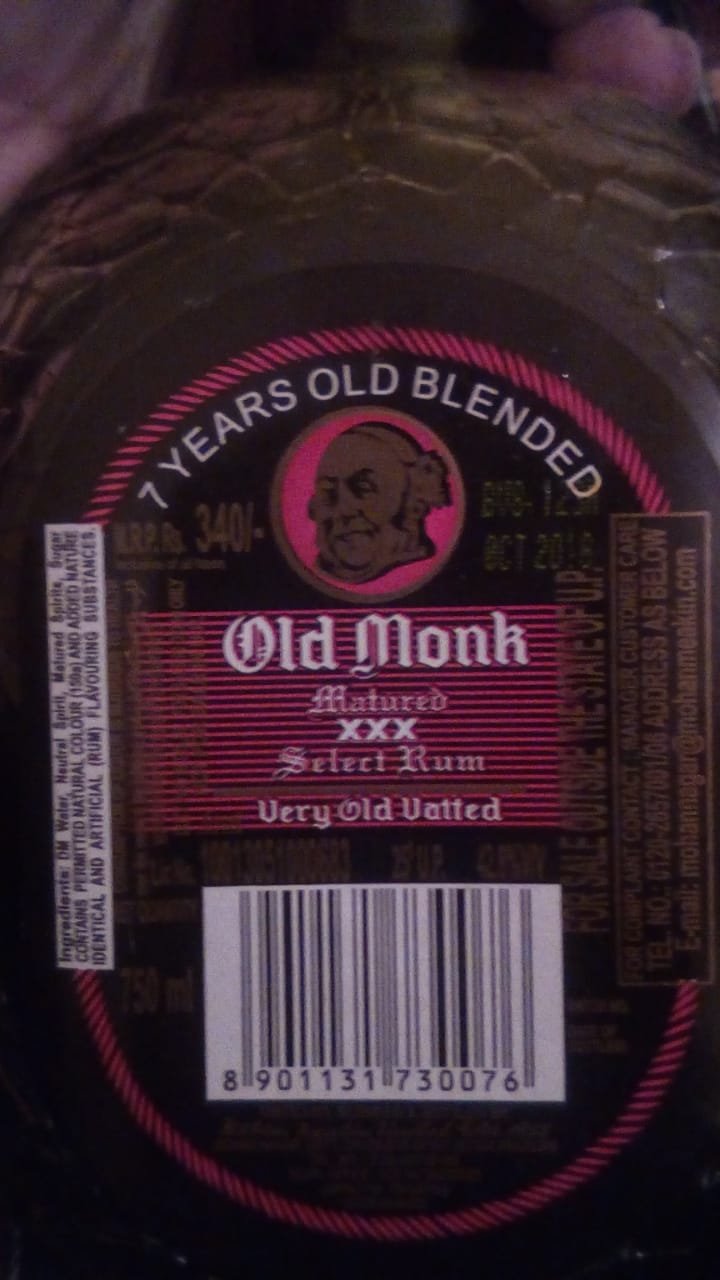 Sharing a you-tube video....its epic one and specially dedicated to guy who just went in royal memories....after some moments,........(with subtitle in English)