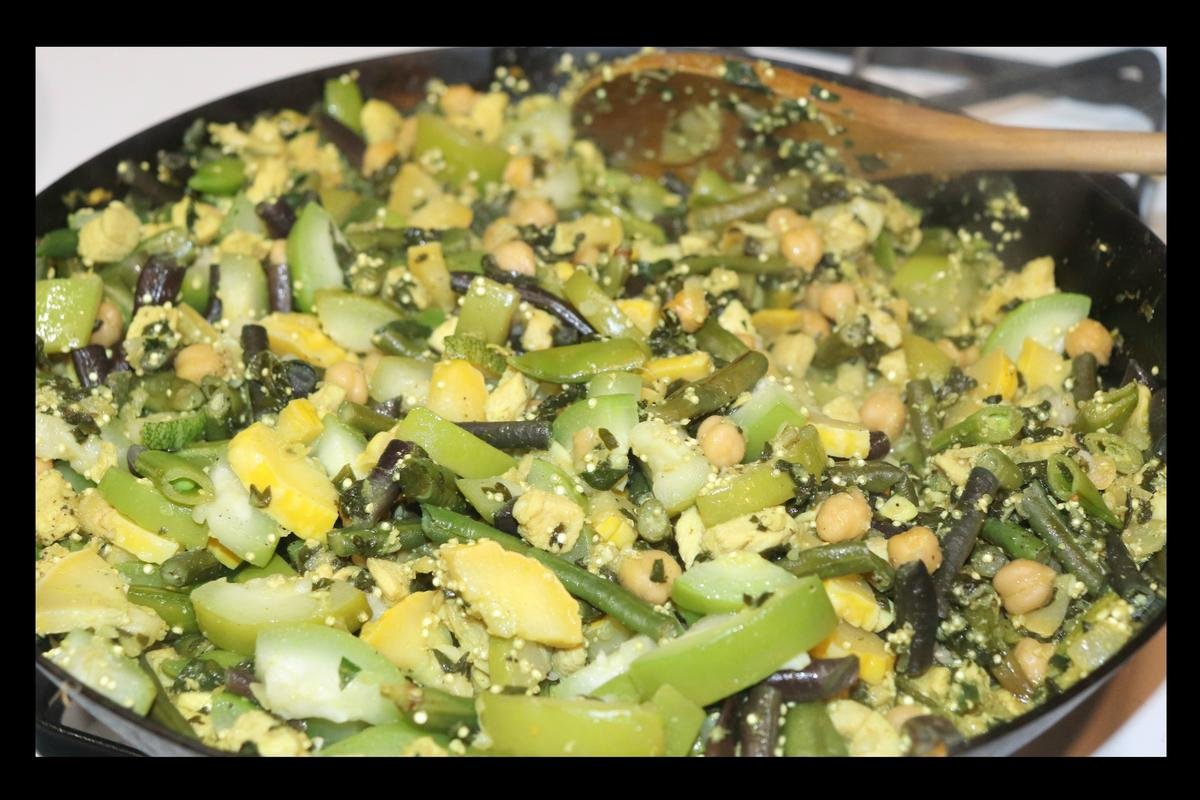 Honestly, this is so rewarding and such a big blessing for us.
---
Having worked in many restaurants before, I'm not stranger to the kitchen. With less experience around the stove, @mama-pepper is gaining knowledge daily. Together, we manage to pull it off, which is good, because we've got a lot of hungry @little-peppers to feed.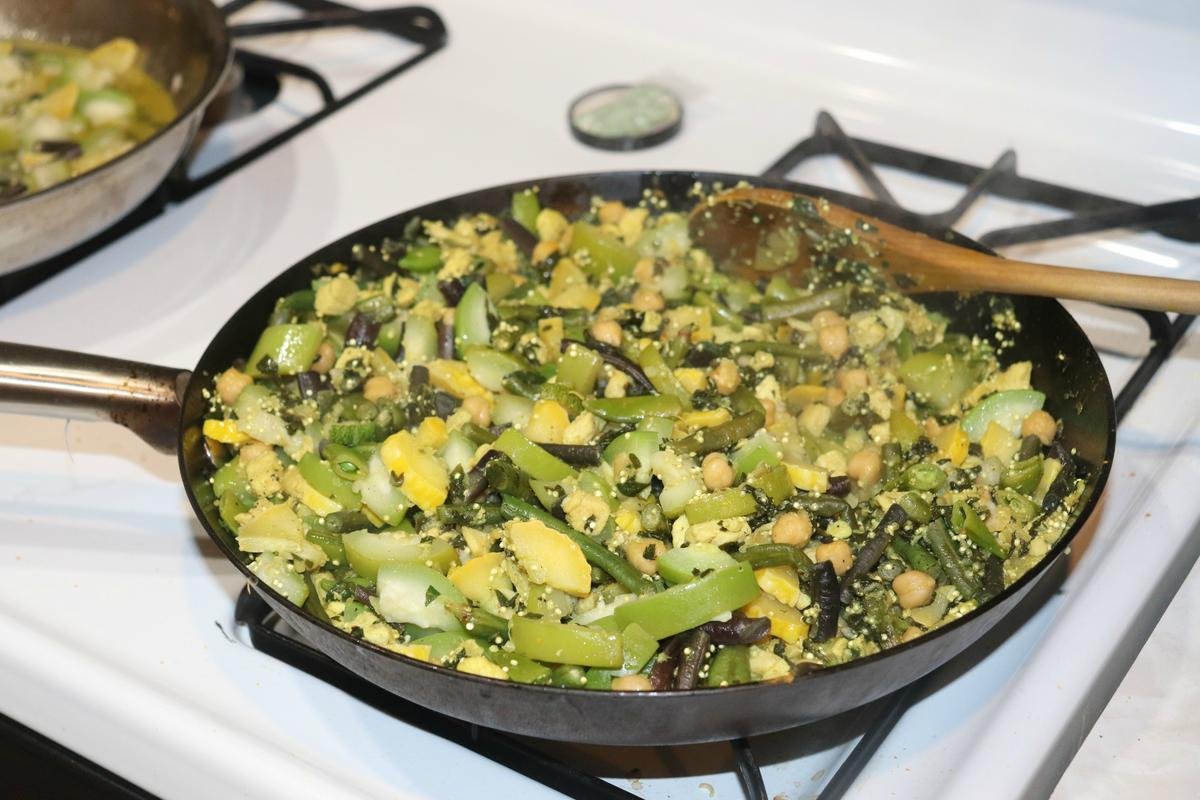 As our main course came together earlier tonight, I was very impressed with it. Not only the way it came together, and not only how tasty it was, but the look of it too.

"JUST" A TASTY STIR-FRY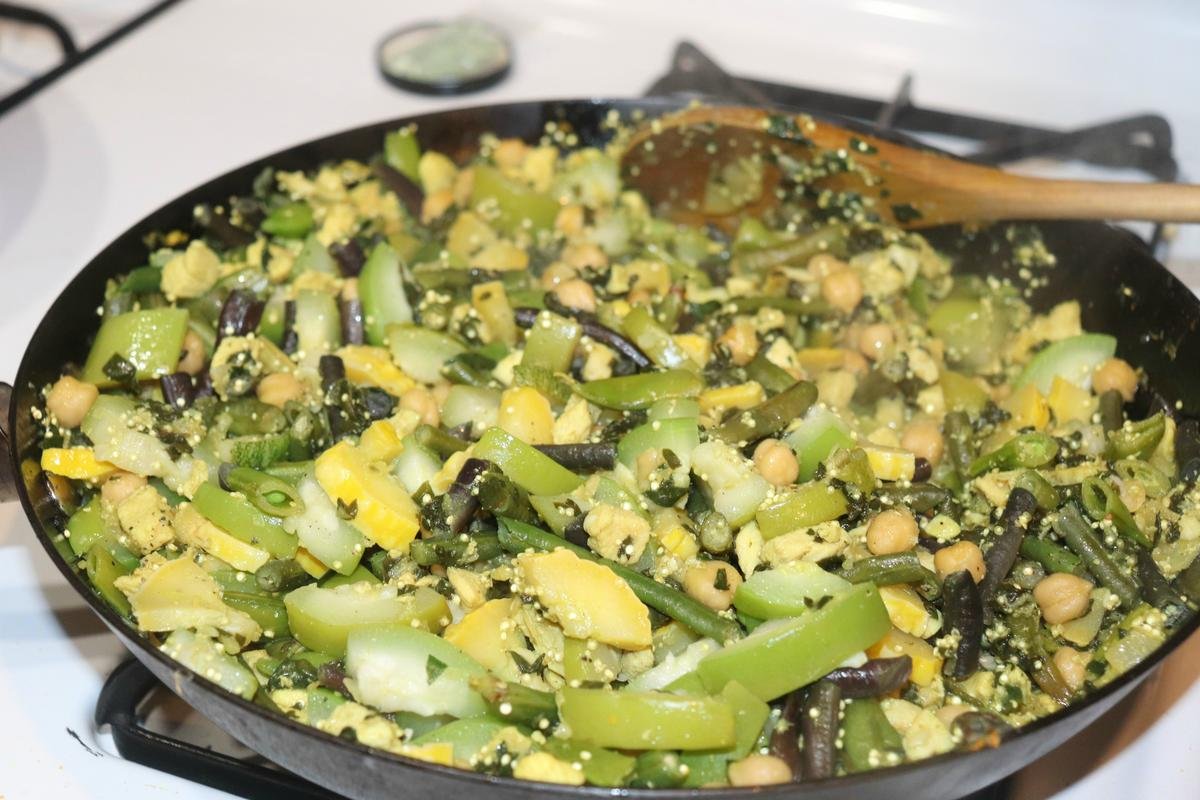 Basically, the original idea was to mimic a stir-fry we once enjoyed at the Baker Creek Heirloom Seed Company. We already had some of the same ingredients anyway, and @mama-pepper recalled how tasty it was. I often like to cook things like chicken in pineapple juice anyway, so @mama-pepper had requested that some pineapple be present for the meal too.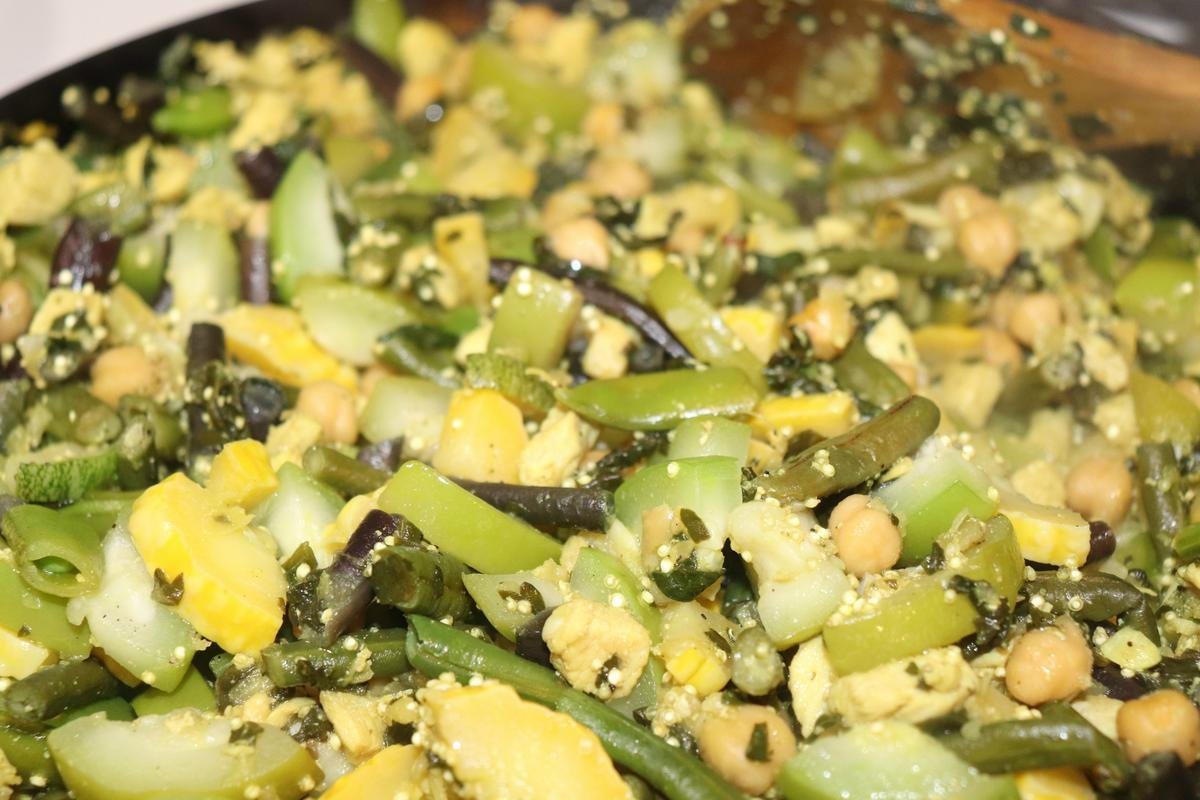 With a Snake Gourd and Chinese Noodle Bean base, the stir-fry was starting to come together. @Mama-pepper took care of the seasoning and I added some butter. Then, out came the frozen and chopped Malabar Spinach, which is such an amazing garden plant. In fact, the three that I've mentioned in this paragraph are probably my top three garden plants.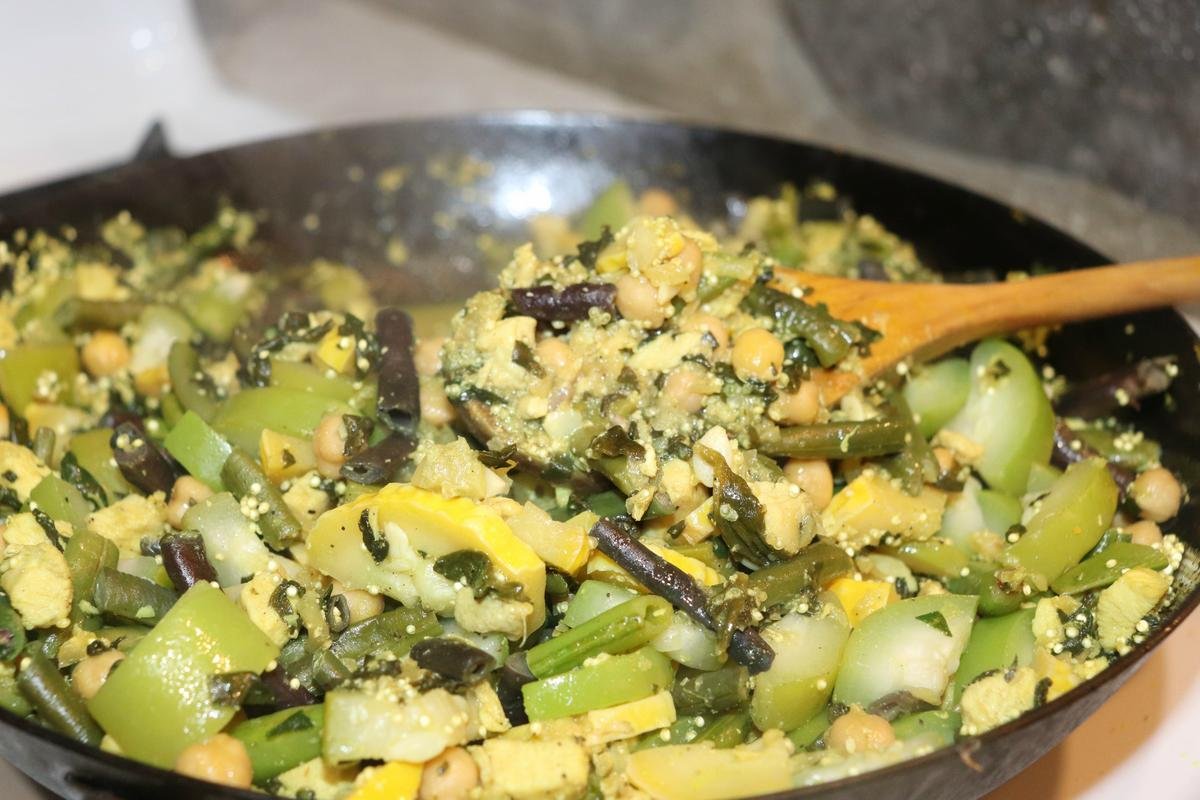 Lately I've enjoyed sprinkling Quinoa on top of stir-frys. It adds a different look to them in a way that is slightly varied from stir-frys that feature sesame seed. With the chicken turned a rich yellowed color due to turmeric and some Garbanzo Beans added in to further mimic the one from Baker Creek , the stir-fry was a sight to behold. Also, with so many of the ingredients being homegrown, it was nice to play such a large role in this meal. The taste was amazing, and even the very littlest of the @little-peppers had four bowls! We had so much fun sharing it together, that I figured I'd share it with you all too!

As always, I'm @papa-pepper and here's the proof: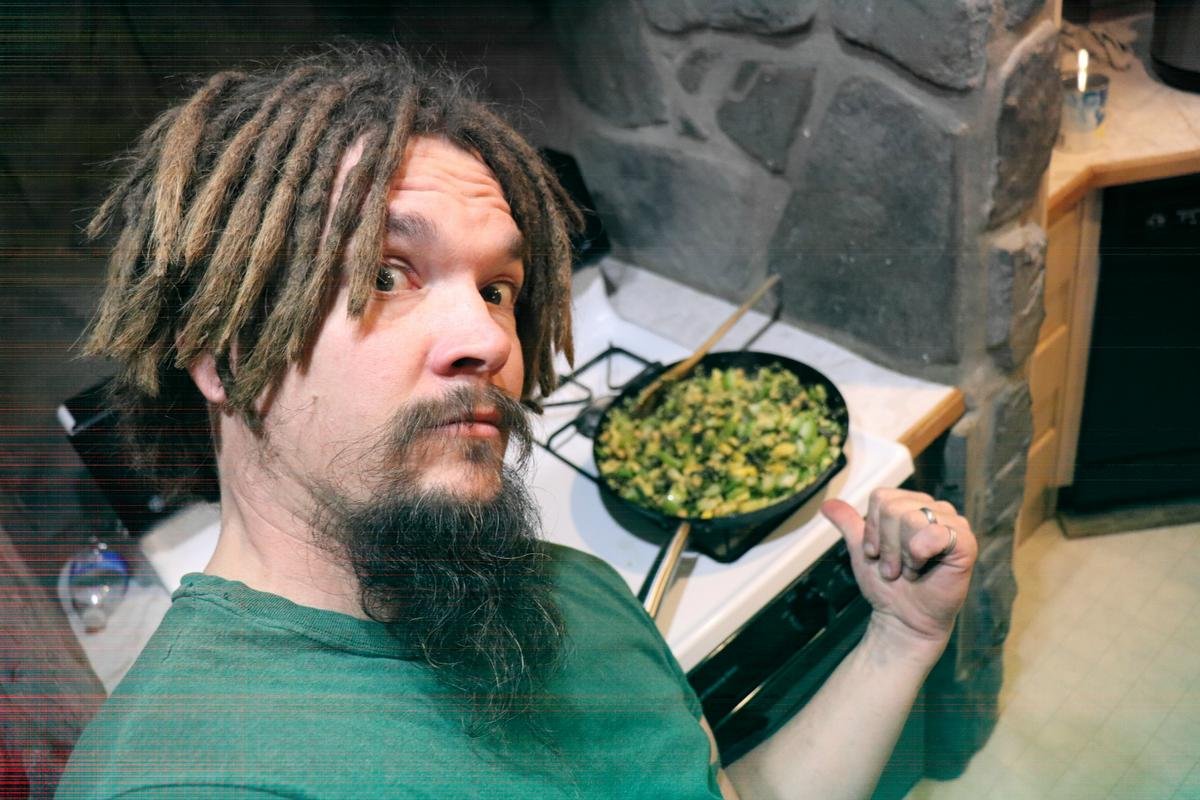 proof-of-delicious-life

Until next time…

GIF provided by @anzirpasai
---
Bitcoin (BTC) - 35jP794XJ1yHUaoxuQUXwGPyCuy6zyiQA5