"Brunch without booze is just a sad, late breakfast"
Prep & Pastry is my go to, it is by far the best breakfast and brunch. After a long night of drinking and getting maybe just a little out of control, their Bloody Mary's and their outstandingly delicious food will cure that hangover. But if you barely wanna get the party started, then the mimosas are what you wanna get started with. The staff make you feel at home. OH! I can't forget to mention their pastries are to die for! This is the one place I can say that EVERYTHING they have there is just great and I highly highly recommend it!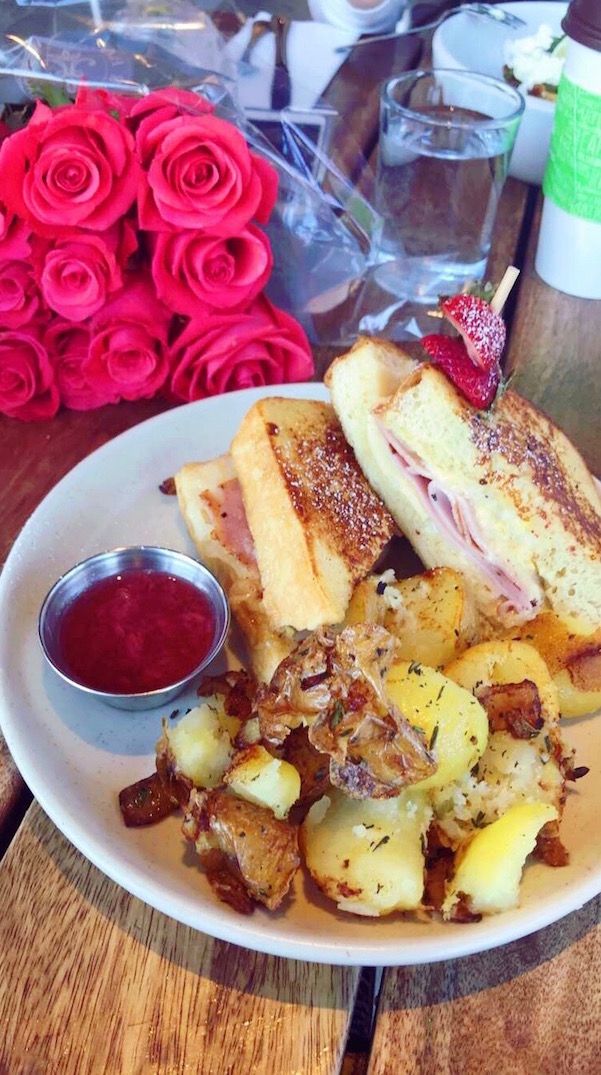 Monte Cristo
brioche french toast, honey roasted ham, swiss cheese, pineapple mascarpone, house made jam
House Bloody Mary
guajillo & garlic infused vodka, herbed mustard mix, local beer back, morning snack garnish
How does a Bloody Mary cure a hangover?
The Vodka (normally) in a bloody mary mixes with alcohols still in your system or acts alone to produce a buzz which provides relief from headaches. Basically, you're getting a little drunk again in order to not feel the pain from your previous drunken state.

The high salt content helps you to retain water since you were previously dehydrated from the previous night of drinking. Scientists have deduced that hangovers are most likely caused from dehydration. The vegetable content from the tomato juice or V8 also plays a role in replacing or soaking up the alcohol molecules residing within your system.

You psychosomatically believe that a Bloody Mary has hangover curing abilities and this in turn, aids in your recovery process.
Source