Owoh soup is a native food of the urhobo people in Nigeria. It is also called oil soup it can be eaten with garri(eba), unripe plantain, yam and starch.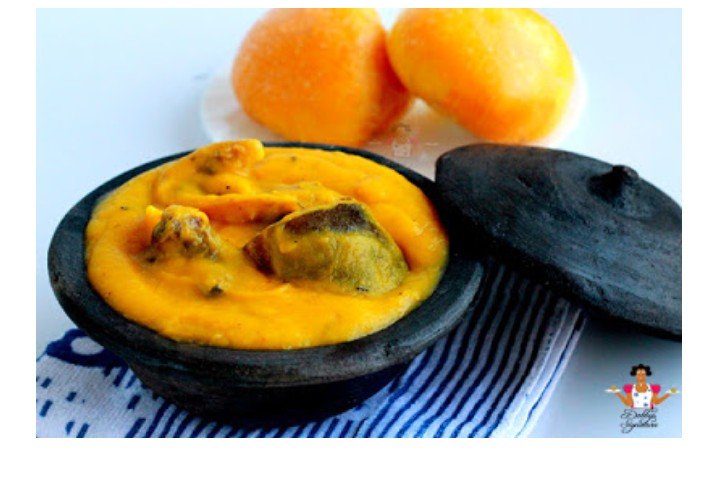 Ingredient needed
Native oil
Native salt(ugwerue) or potash
Little quantity of starch
Little quantity of garri
Maggi
Crayfish(grounded)
Pepper
Salt
Meat or Fish
Procedure / steps
Put water on fire, then add your meat or fish
Add your grounded crayfish
Soak a little quantity of garri in water, then add it to the boiling ingredient for thickness
Allow it to boil for some minutes
Add your native oil and allow to boil for few minutes
Make sure u ground your potash or native salt to power form then mix with little water. Then add to the boiling content.
Mix little quantity of starch in water, then add it for thickness.
Note: its the quantity that would determine the thickness of the soup
Add your maggi and salt to taste
Allow to boil to desired taste
Note: Allow the soup to cool before covering it to prevent the soup from getting watery.
Finally soup is ready..