Great Minds
Let me share with you my lunch. It took me a lot of time to come up with this choice.
Yes I really dont know the name of some of the dishes.
Infact i fear i may not enjoy it but wow it was sumptuous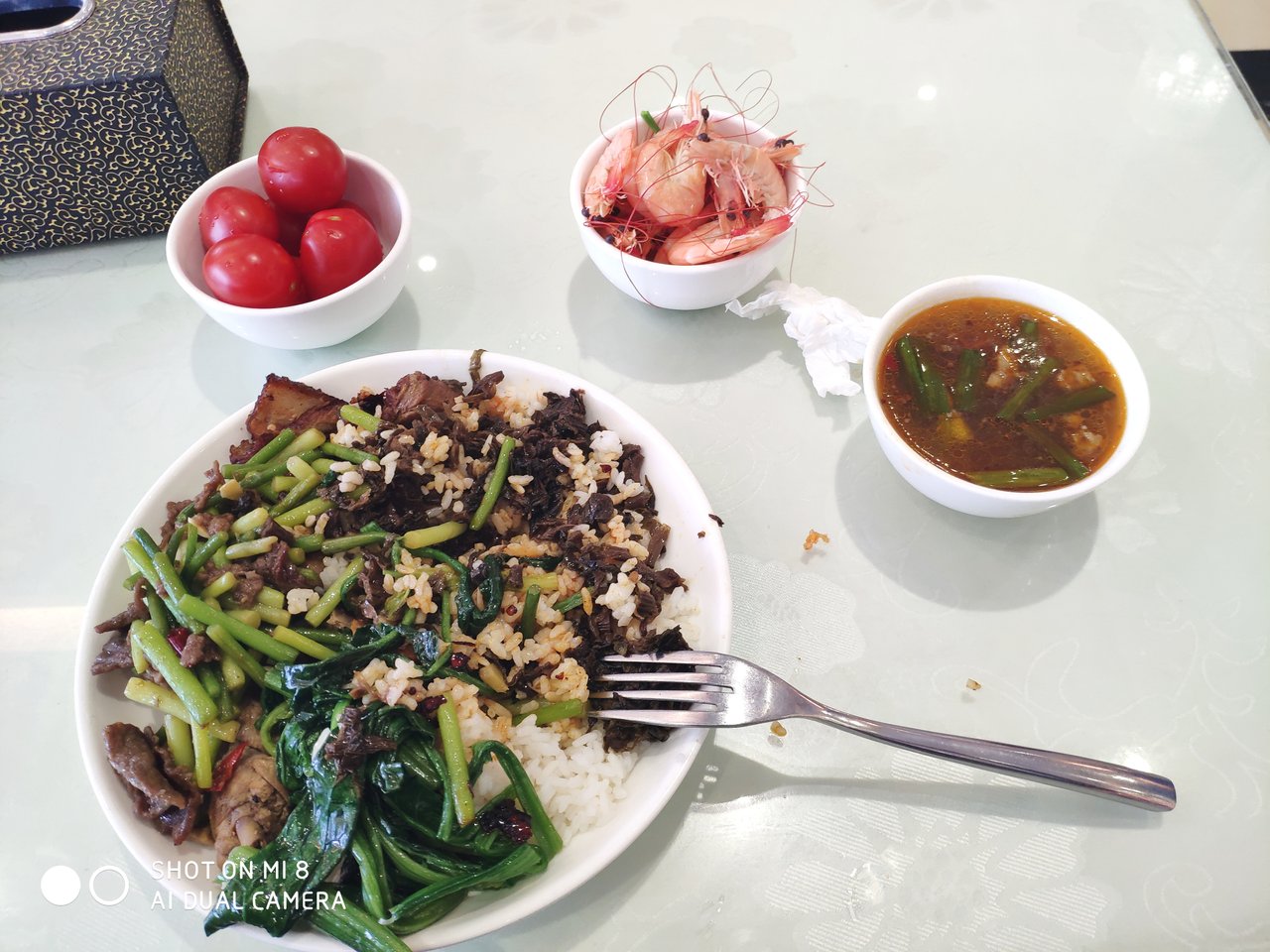 The dish is made up of
Rice
Some grasses ( I dont know the name)
Some vegetables
Pieces of pork meat
Pieces of beef
Crayfish
Tomatoes
Soup
And an orange
The combination is something else but I tell you it is fun and delicious.
Enjoy the feel
@steemit i miss this platform
Hey guys