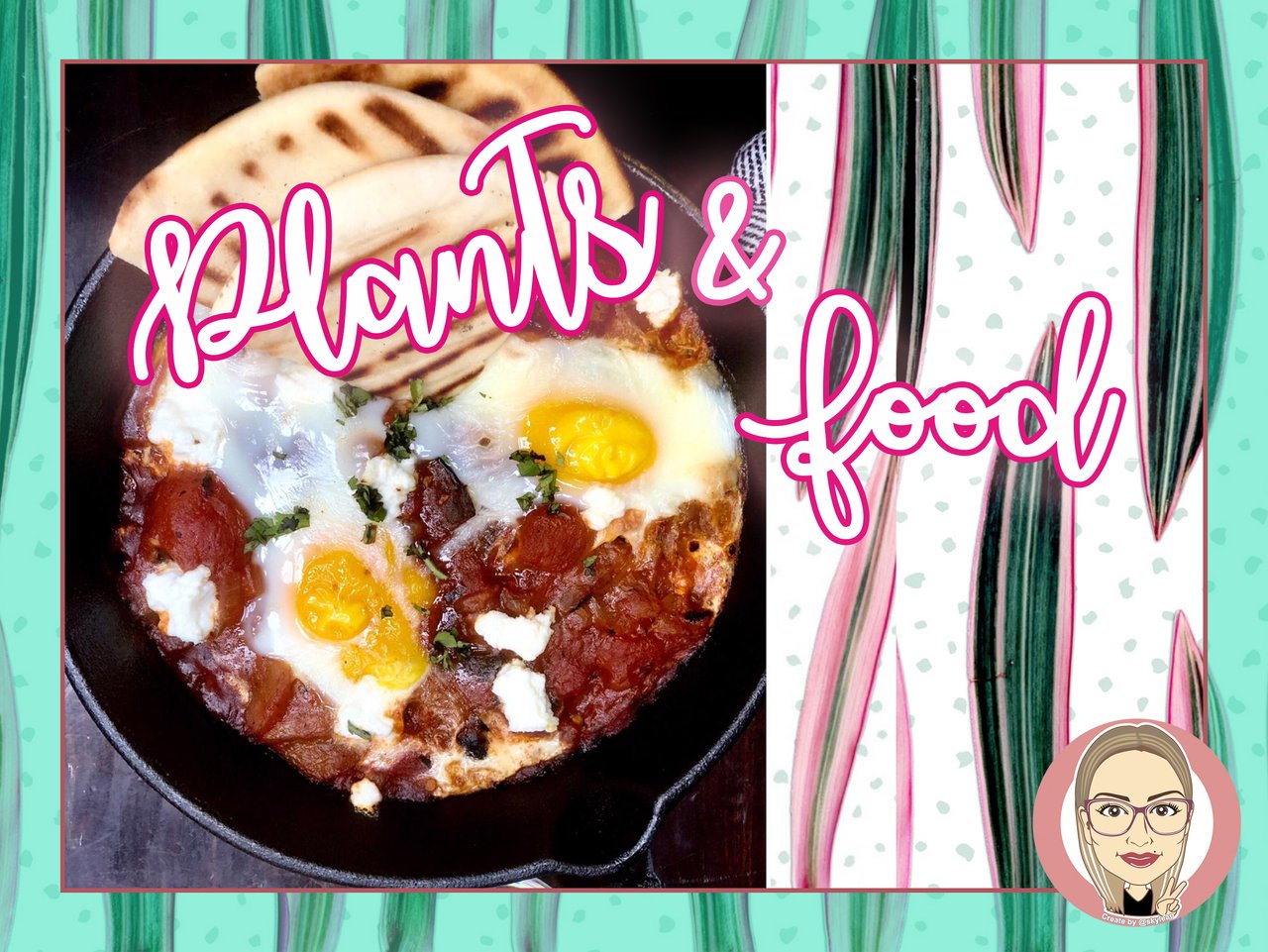 GUYZ, WHAT IS UP! Wow, it's been a long time since I've posted. I've been trying to pull finger and get my act together to write a post since last week, but the creative juices just weren't flowing.
---
I've so overwhelmed with my real life life that I haven't even been able to keep up with Steemit. I've been trying to keep up with all the news, and all my commitments, and that's been A LOT lol!
Last week I popped into SteemChat, where all the smart people hang out, and darling @whatsup encouraged me a little, I actually felt motivated enough to formulate an idea in my head of what I wanted to post - so THANK YOU @whatsup, a few days late, but here I am.
It wouldn't be a MewMew post if there wasn't food or plants, so what's better than a post about food and plants? Probably a post about cats, but hey, we can't always get what we want, hey?
---
This is a bit of a #restaurant/ #travel destination review, so for those in #capetown, I hope you check it out, and if you do - call me when you're there - I live around the corner. Let's meet and eat! (and drink ) 😅
Come to think of it I can't even remember the restaurant's name! edit - it's called Our Local
I just know it is by the same people who do Yours Truly (check my review here) and Today, Tomorrow (check my review here)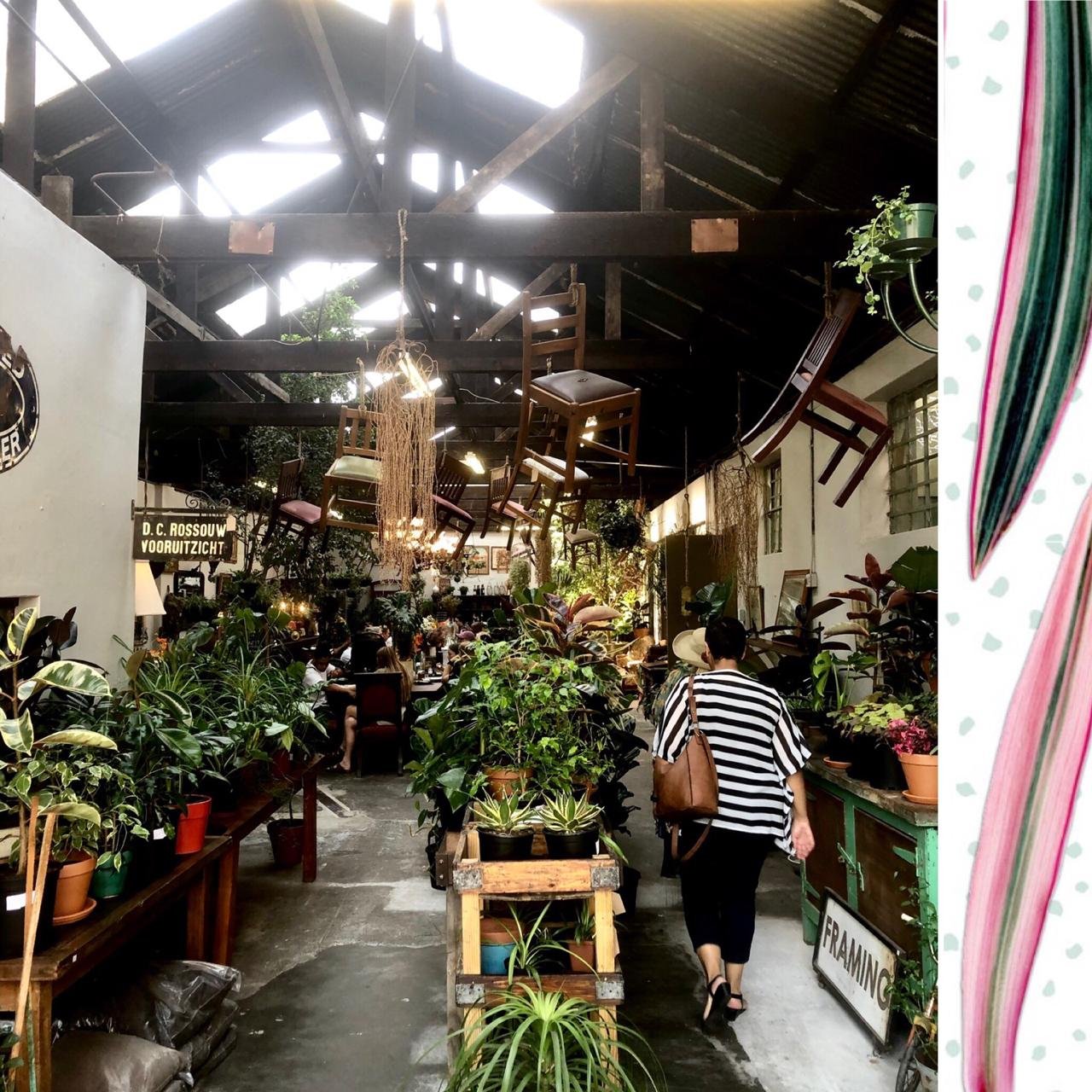 I was drawn to it one day when walking home, as I walked past I just saw all the plants and died. I'm a huge plant lover, and couldn't walk on by without inspecting the joint - then I find out that they sell antiques and make food, hey girl, hey, I'm so in love.
In all honesty, the antiques are a bit run of the mill, but that might just be my taste, since I am an antiques dealer irl.
and dang!! the plants are v expensive y'all. I'm a true pennypinching scrooge, I'm one of those people who can't buy something at a higher price if I know it is cheaper somewhere else... But these plants were at last double what they cost in the nursery, and I feel like true plant lovers would know that... so I don't foresee the plant side of things doing well; but hey, it's Cape Town, people spend money on the weirdest things, and I did spot some pretty rare plants there too, so you never know.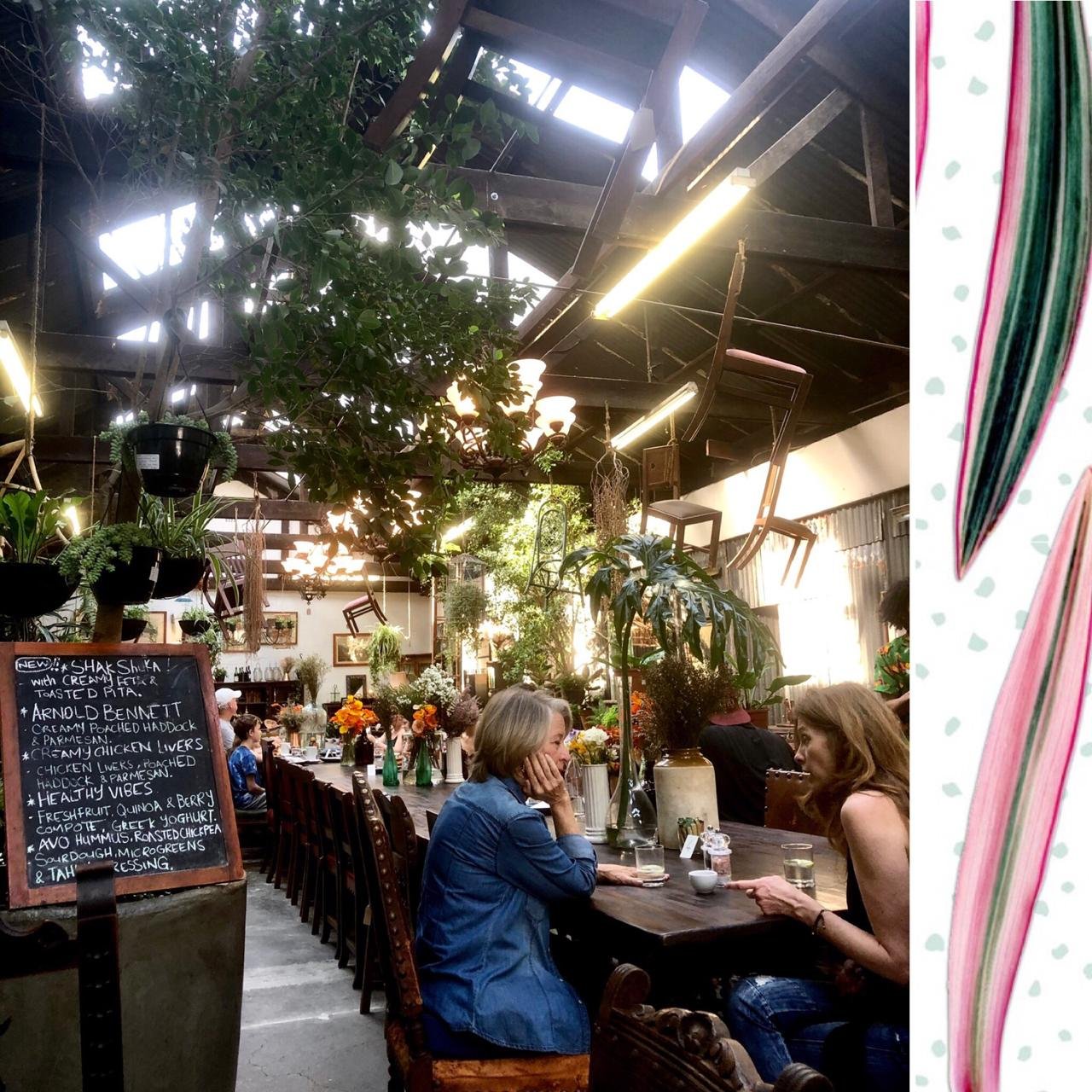 now, onto the important part of this review 😍, the food, and the actual restaurant.
We dropped in for Sunday brunch, which is not their main game. They are actually a bit of a posh concept eatery where you can go at night to have a three course meal. Again, I am not incredibly impressed, as this concept was done a few years back at Reverie in Observatory - see my review here. Lol - I think I sound like I am hard to impress 😂(I am - full disclosure)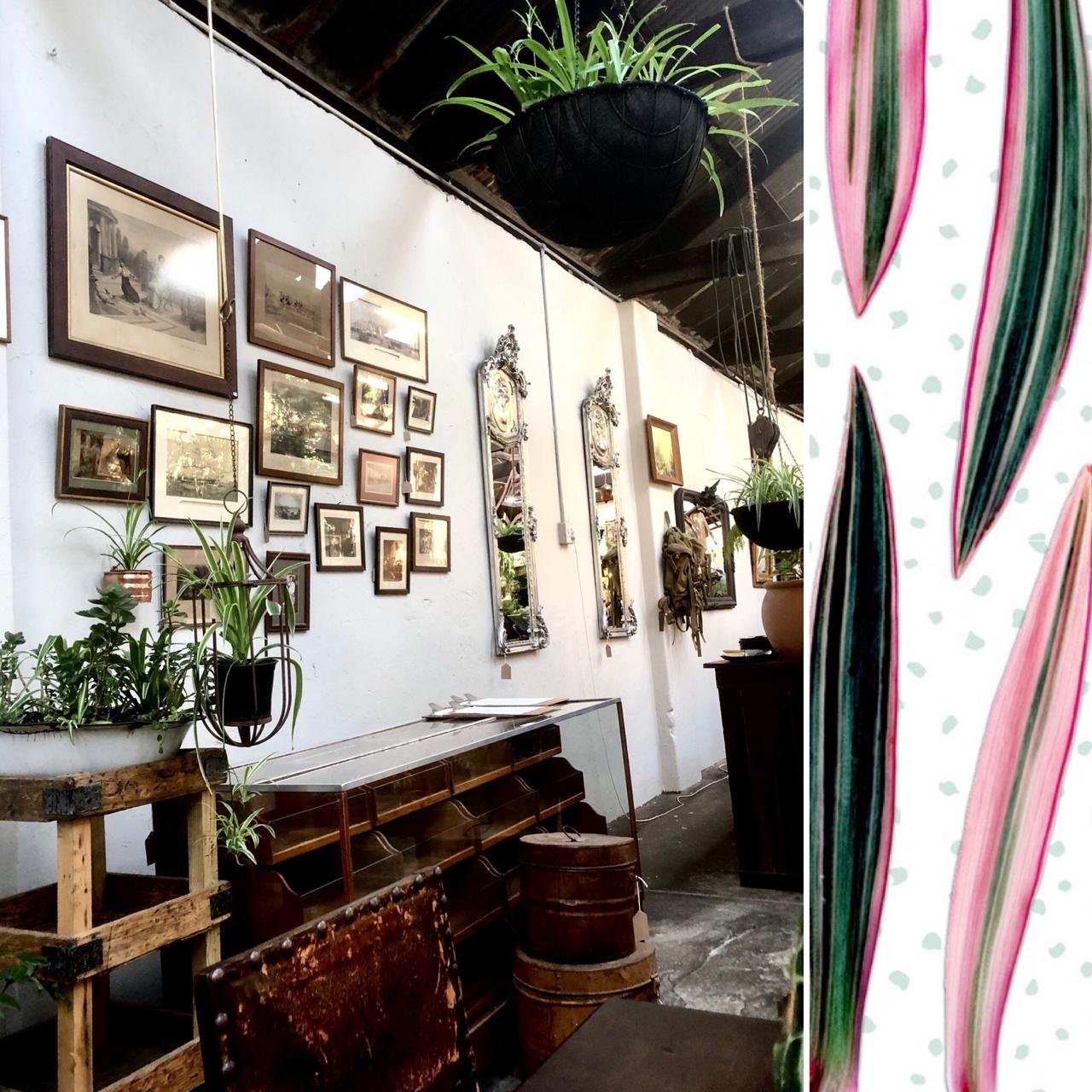 The space itself is so lovely, and there are loads of interesting things to look at. There is one communal table, and a few other more casual seating areas. We managed to get a small table to ourselves, as to be honest, I don't love the idea of communal dining. What if I want to skinner about the people next door to us??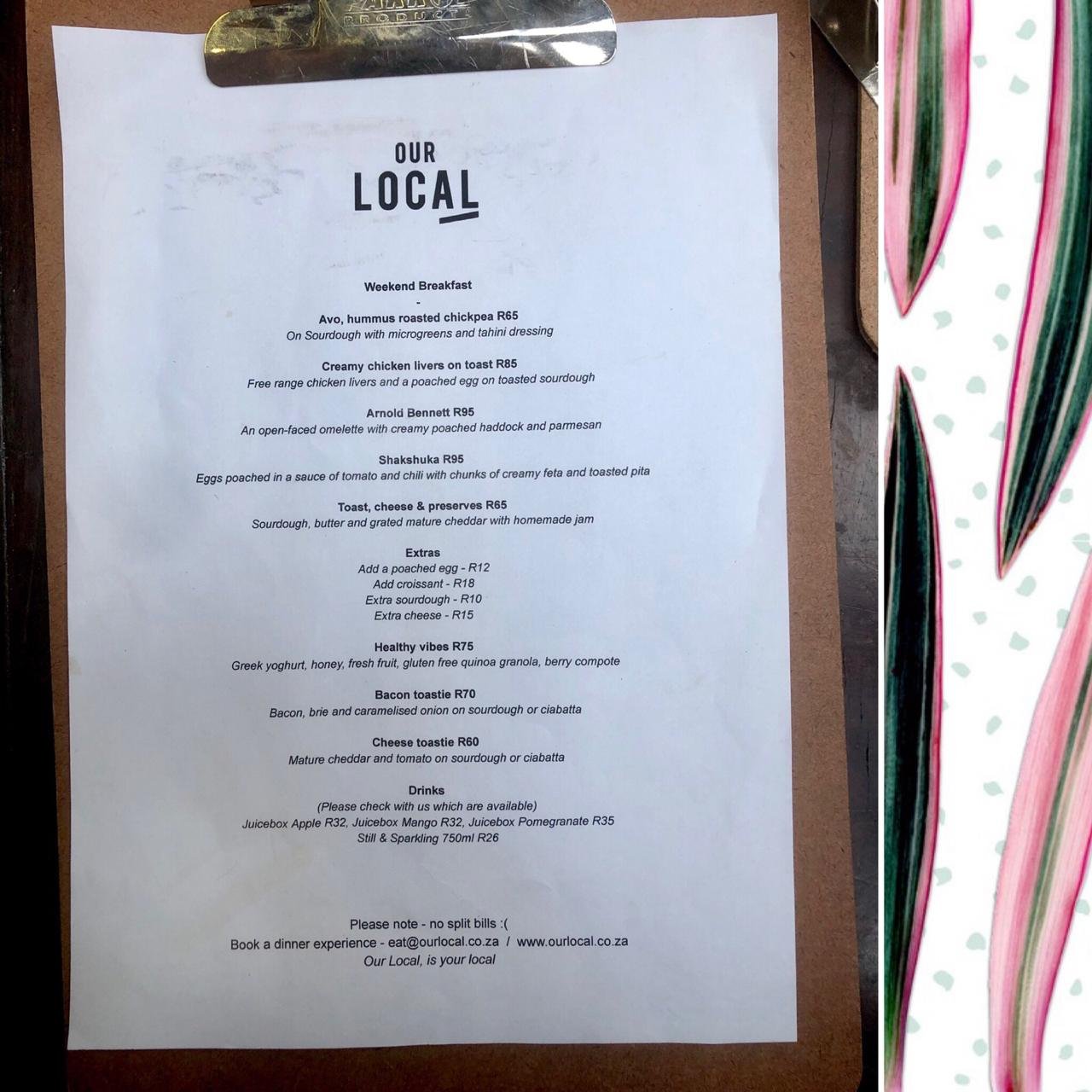 Honestly, if you're gonna open for breakfast - you should have at least one standard eggs and bakey kind of option. I appreciated the artistry of the interesting dishes, like Creamy Chicken Livers on Toast etc, but some people (ie my husband) just want eggs and bacon.
I had the Shakshuka, which was super tasty, really well seasoned, with lovely pita bread... but they eggs were over cooked 😭. I probably sound like I'm moaning a lot, but this is a dish I make at home often, and it is super easy to make - and for R95, (probably $8) I would expect some soft eggs. (God, I feel like a prissy moany pants)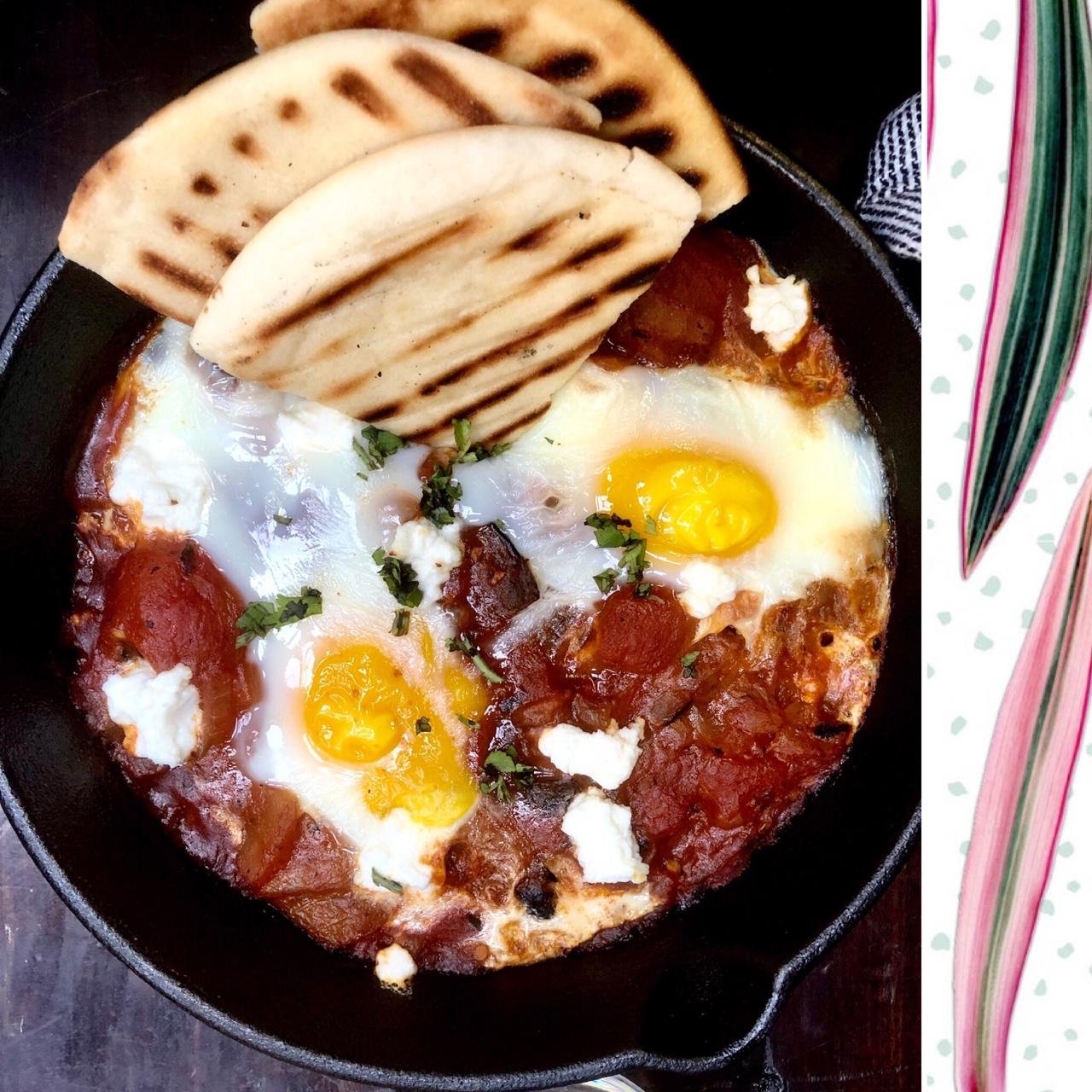 My hubby hubs had a Bacon Toastie, with bacon, brie and caramelised onion, which he enjoyed, but the poor guy wanted some eggs and bacon. Anyway - we wanted to do something new!!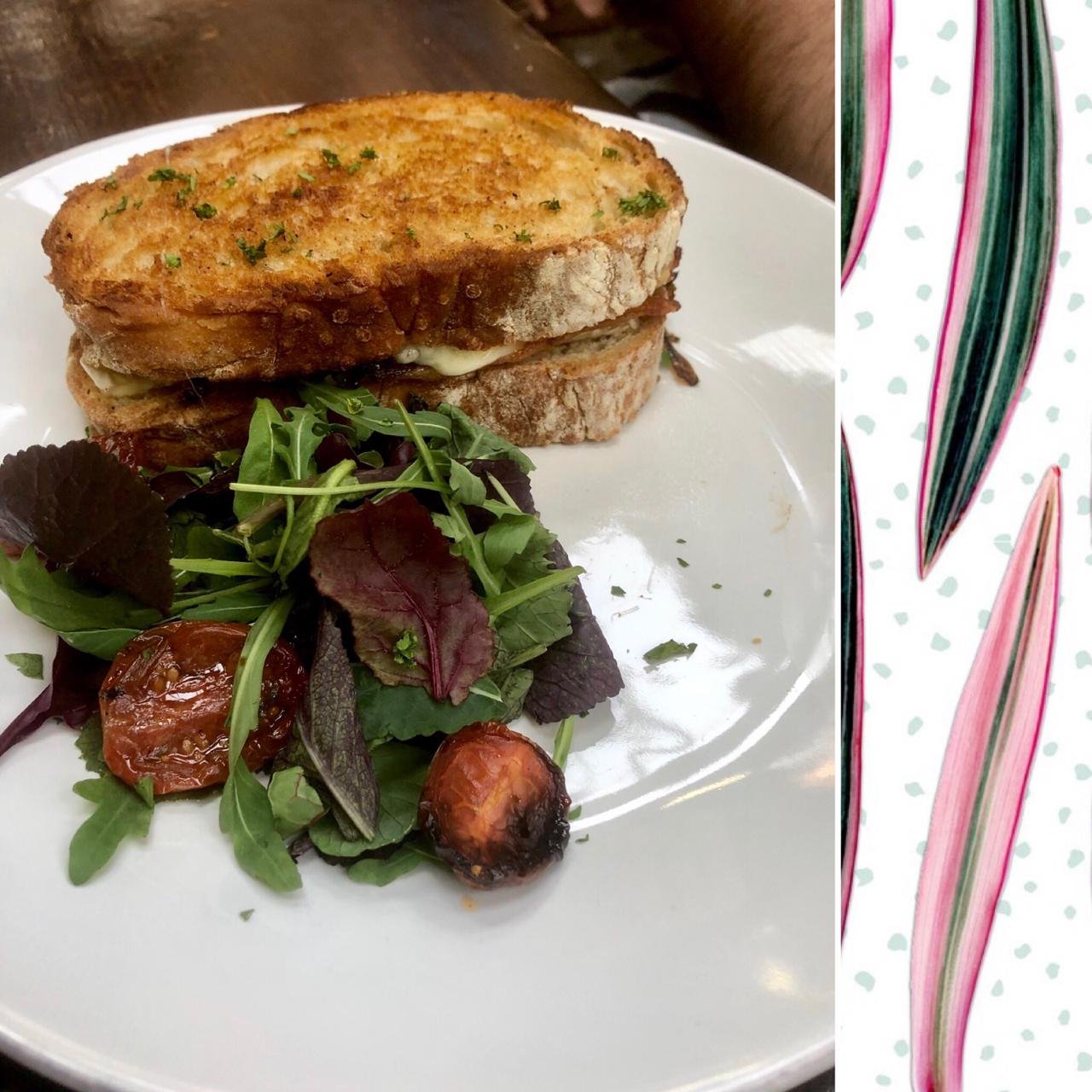 I give the joint a 6 out of 10, just because I think the menu options were a bit limited, and I probably wouldn't go again for breakfast. Might pop in for a coffee and sandwich if I wanted to sit and work a bit, but not for a social lunch with a friend.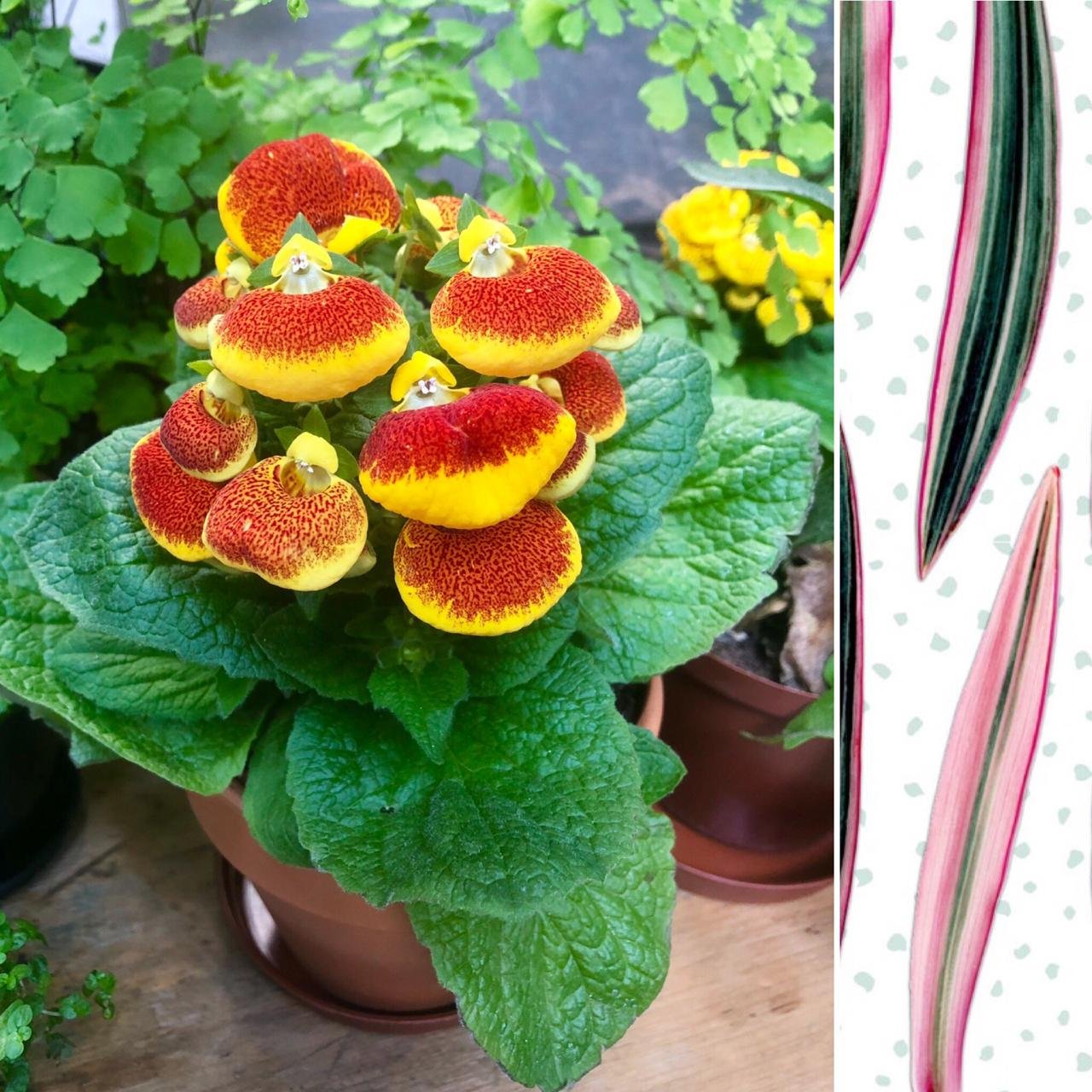 I was fascinated by some of the rare plants - I would definitely go again for some plant gazing. I took a photo of this pretty plant - looks like an orange snapdragon on steroids. . . Anyone know what it is? I'd love to find it at the nursery.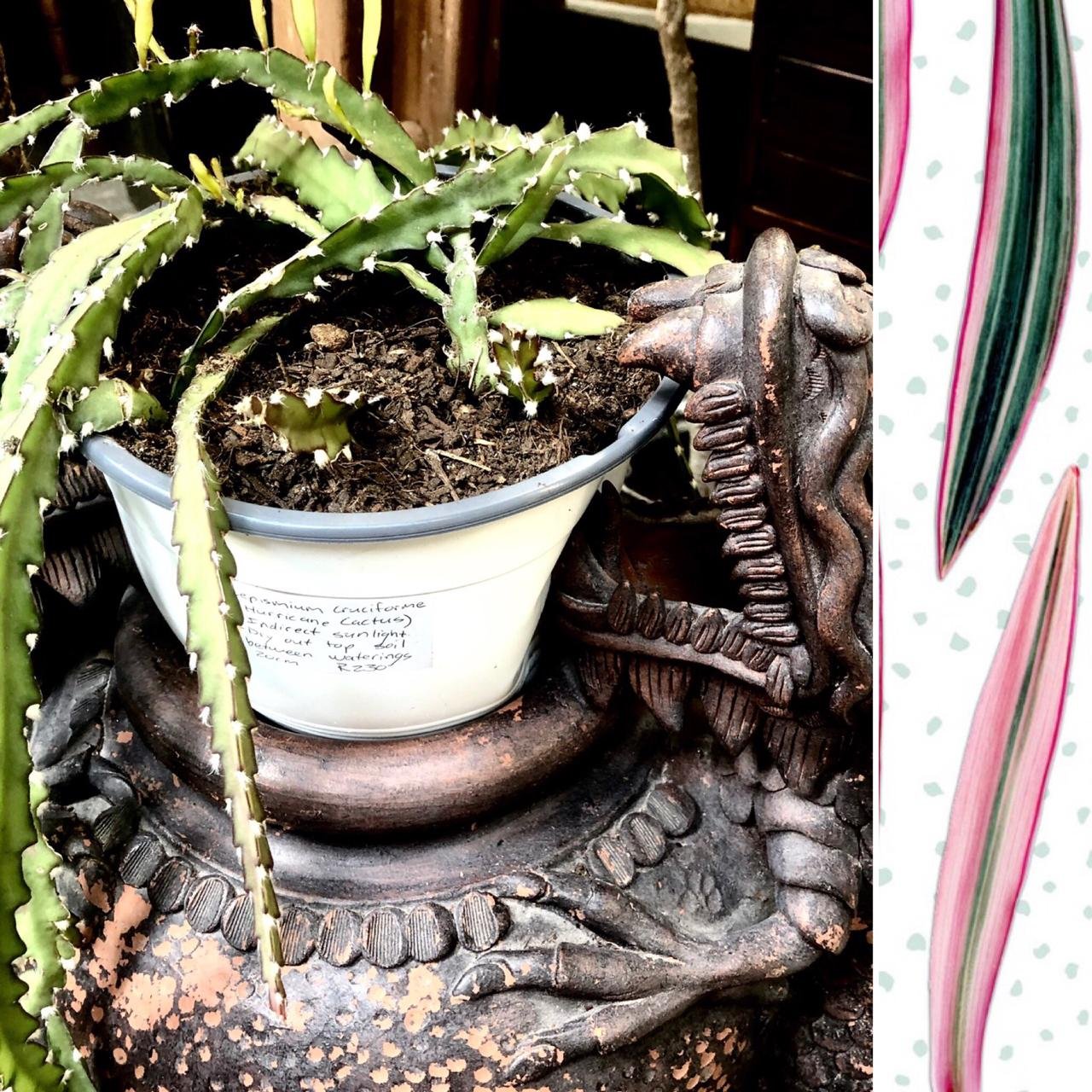 Also loved this Lepismium cruciforme (Hurricane Cactus)- this is high up on my list of plants to buy... just got to find a spot... When you have so many plants like i do, you have to find a specific place for each new buy. 😅
---
Guys, I've had fun creating this post. I hope I can pop in for at least one a week until I get my groove back.
I hope you are all well.
Your thoughts matter to me. I upvote each and every well thought out comment that graces my post. To encourage dialogue and interaction. 💜