This was a rare treat, exclusively for the Christmas season.
There's not much to say except you baste it with butter, cook for 15 minutes (375 I think), and take out when internal temperature is 140-145.
It was delicious, and each tail was gone in about two bites. 😂
What did you eat for Christmas?
-Jeff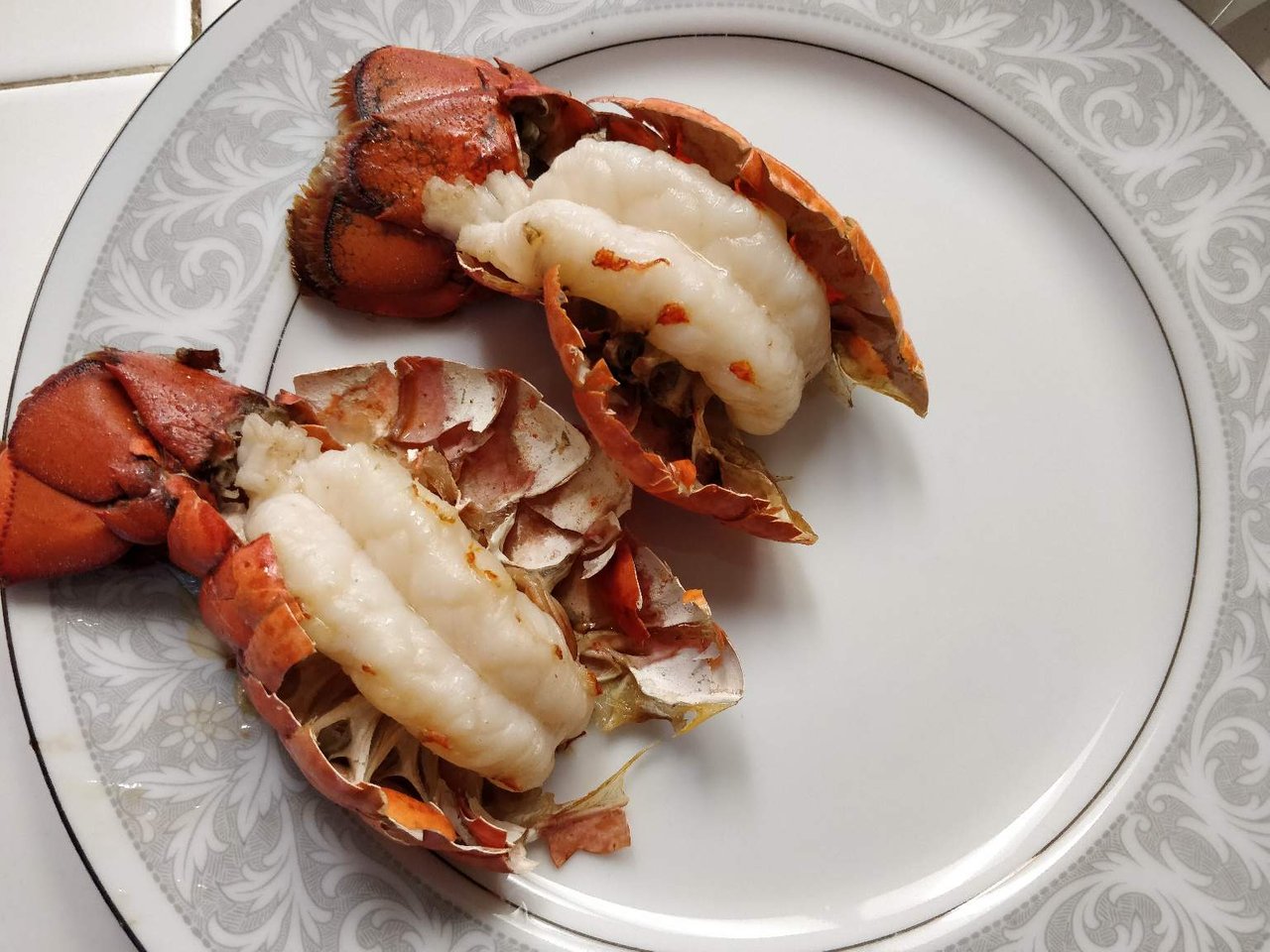 Posted using Partiko Android