The Plantain cake is very delicious and is not hard to prepare, with the following steps you can make and taste this traditional cake that will delight your palate.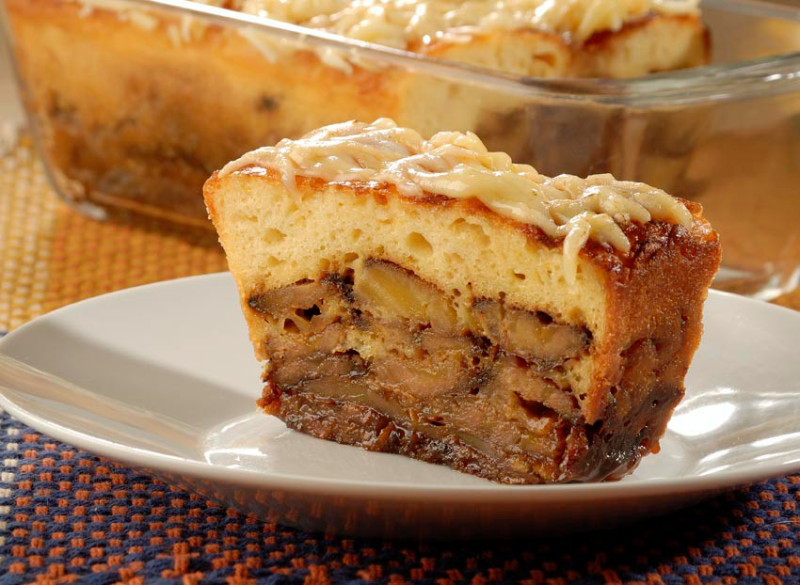 Ingredients:
Three yellow plantains
1 1/4 cups of sugar
Two scrambled eggs
150gr of butter
Three cups of flour
Half a spoon of baking soda
A pinch of salt
Four chopped walnuts
A spoonful of milk
Step 1.
In a bowl, crush the plantains with a fork and slowly add the sugar, the scrambled eggs and the melted butter, mixing all the ingredients properly.
Step 2.
Sift the flour, salt and baking soda, adding them to the previous mix by moving gently.
Step 3.
Then add the chopped walnuts dipped in flour, and the spoonful of milk.
Step 4.
Bake in a large aluminium pan previously buttered for one hour at a temperature of 250 °C.
Then let the cake rest for at least two hours at room temperature, then you can serve and taste the flavor of that delicious cake.
I hope you liked this post.
Sources of images:
I want to thank @cervantes @steemfamily @provenezuela @votovzla @goya #steemfamilyhi because of their role in the development of this steemit community.
Thanks to @Hogarcosmico @merlinrosales96 @bettino @rchirinos @annyclf @paolasophiat @luisrz28 @jesusrafaelmb