Previous Chapter
Hello friends of Steemit and welcome to a new chapter of this series of posts I came up to warn about a problem but also to help Venezuelans on Steemit to eat cheap.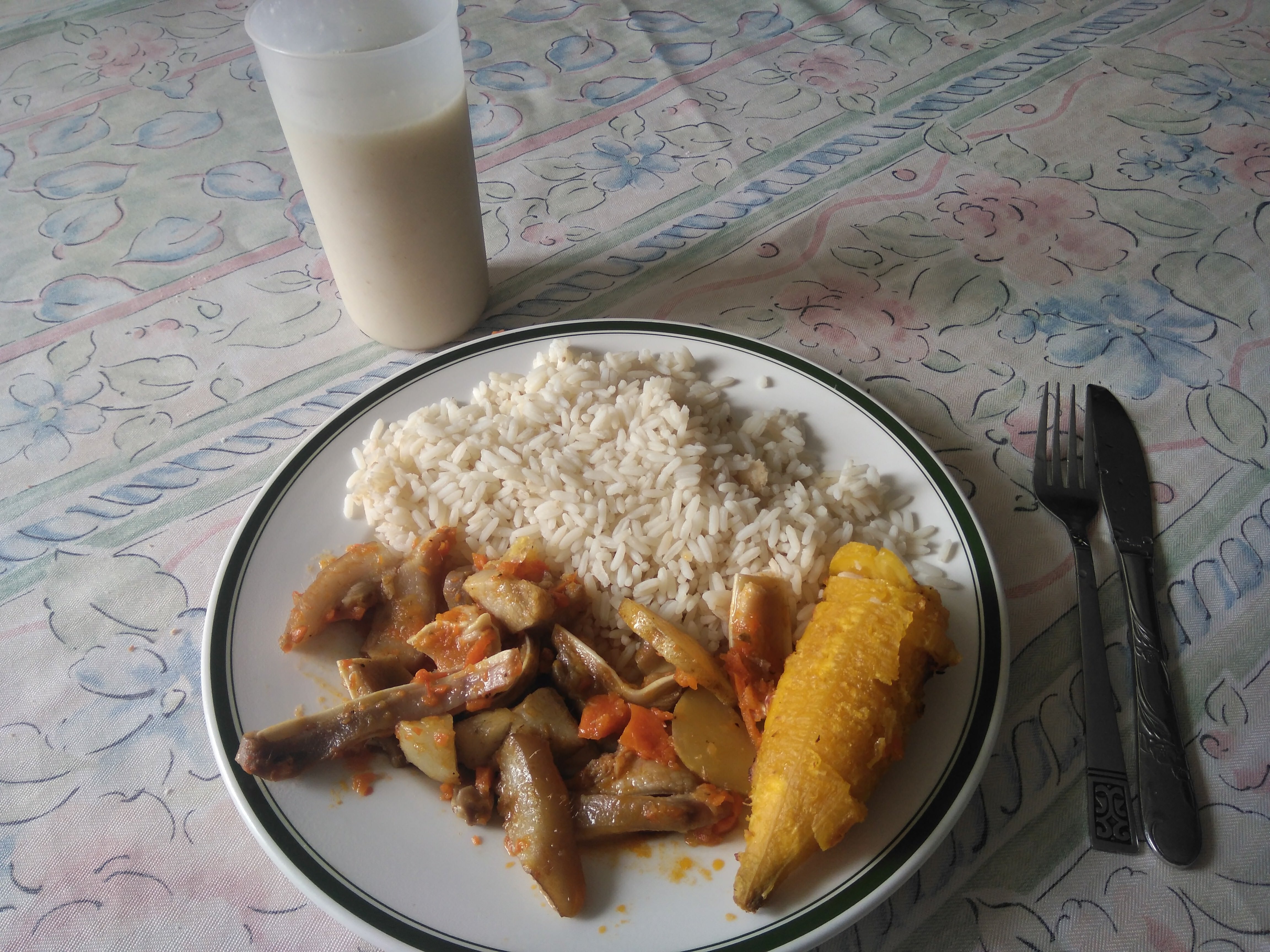 All of this cheap prices respect to the dollar are possible thanks to the devaluation of our currency the Bolivar.
Pork Ears
On the first post I made pork tongues and today I'm making pork ears if you wonder why, it is because I was unable to get a heart of cow in the butcher shop, which is the recipe I really wanted to try.
This was my first time making pork ears so I decided to make them exactly as I made the pork tongues the last time.
Ingredients
2 Pork ears
Half of a large onion or a small onion
1 Normal carrot
1 Fried tomato
3 Normal potatoes
Water
Oil
Salt
Pepper
Garlic or garlic powder
Servings for: 6 people.
Budget
The cost for pork ears was 229,500Bs
The cost for the vegetables was 110,772Bs
The total cost was 340,272Bs the current black market Bitcoin dollar is 519,102.06Bs(this dollar is used to sell any cryptocurrency, like SBD or STEEM :), while the cost of a dollar in cash or wire transfer is cheaper since FIAT is soft money).
Source
Using simple division we can get that I spend only 0.66$ making this food, (thats less than a dollar!), and since it can be divided into 6 portions, we get a 0.11$ per person or portion.
Note that the total cost on the last post was 380,537Bs so on this one I spend 40,265Bs less but thanks to the devaluation of Bolivar(a dollar was paid at 345,456.34Bs then, and just in 10 days it went up to 519,102.06Bs) I spended even less in terms of dollar .
Preparation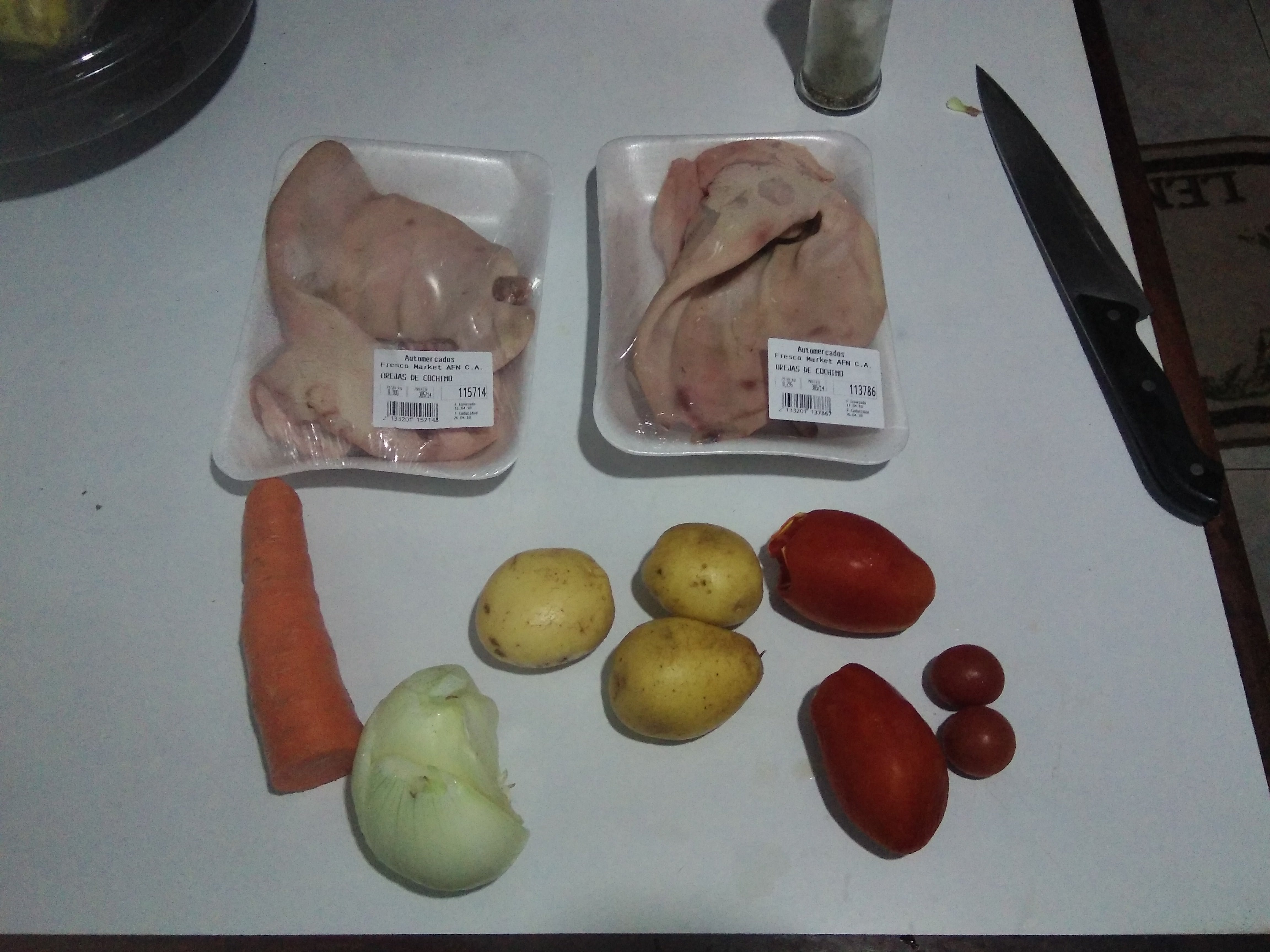 Step 0
Clean the ears!Its really important to clean them on every corner.
Step 1
Put the ears well covered with water and salt to taste in a pot. Close the pot and when it starts to boil leave them 2hours to soft.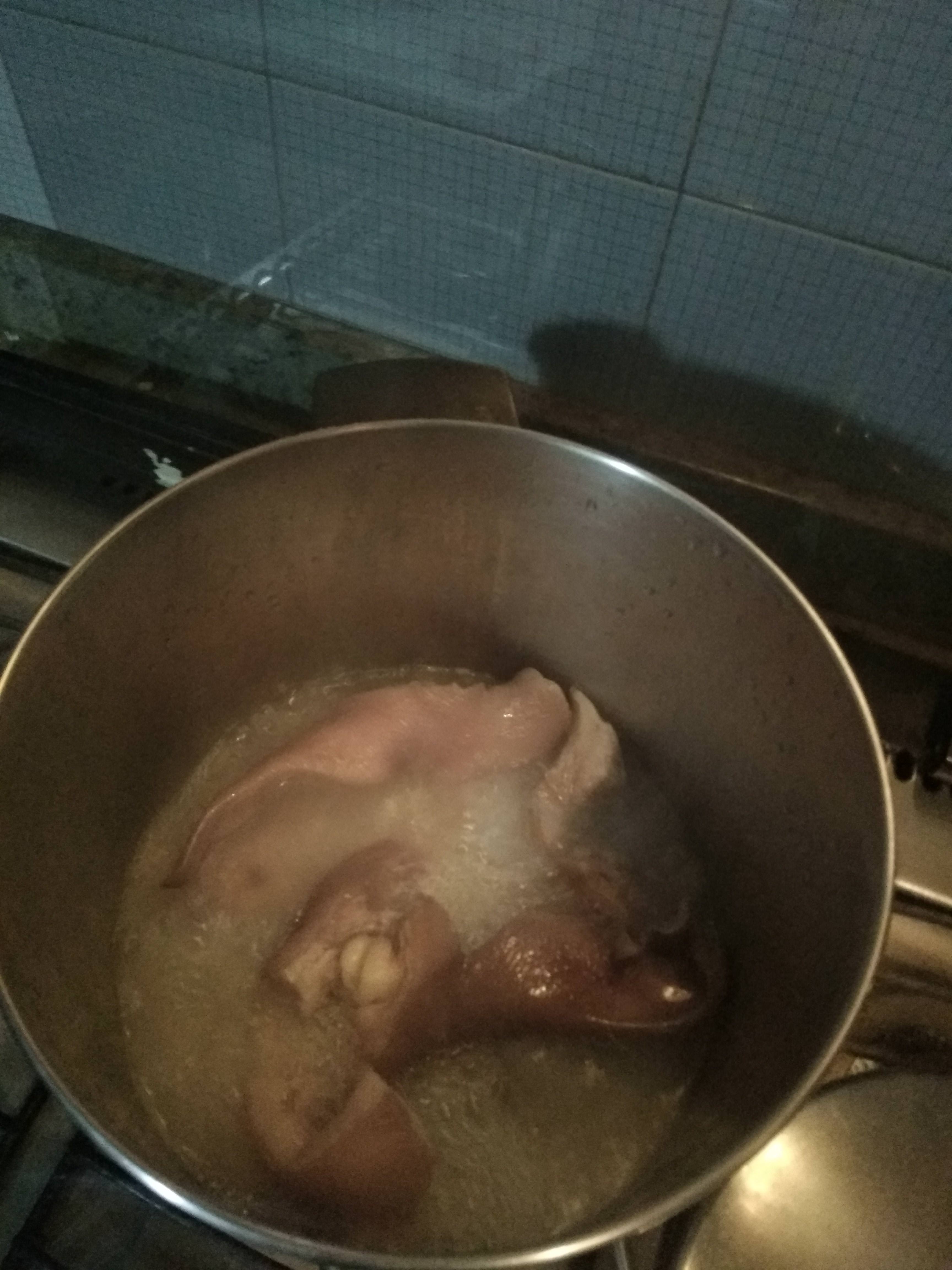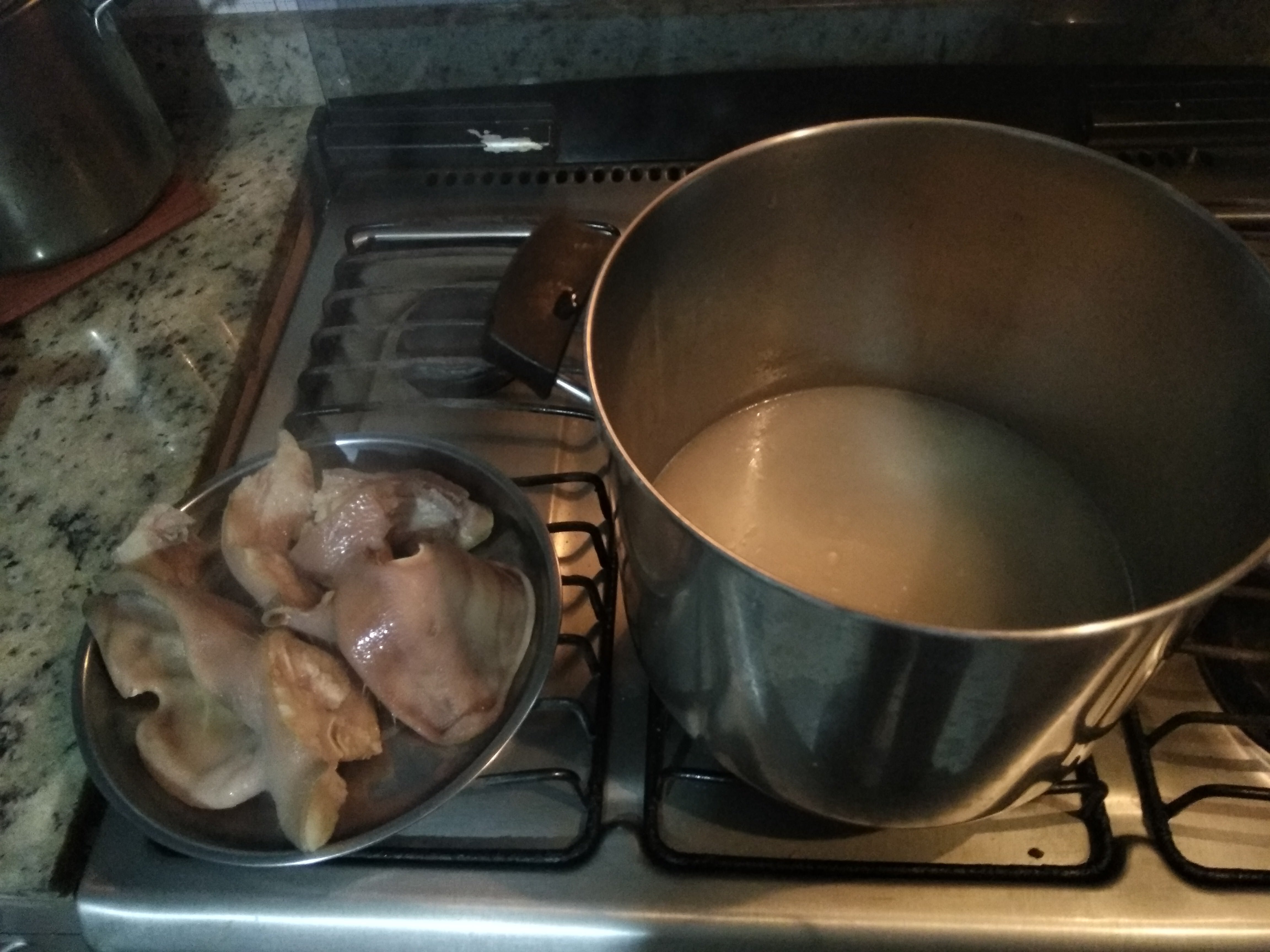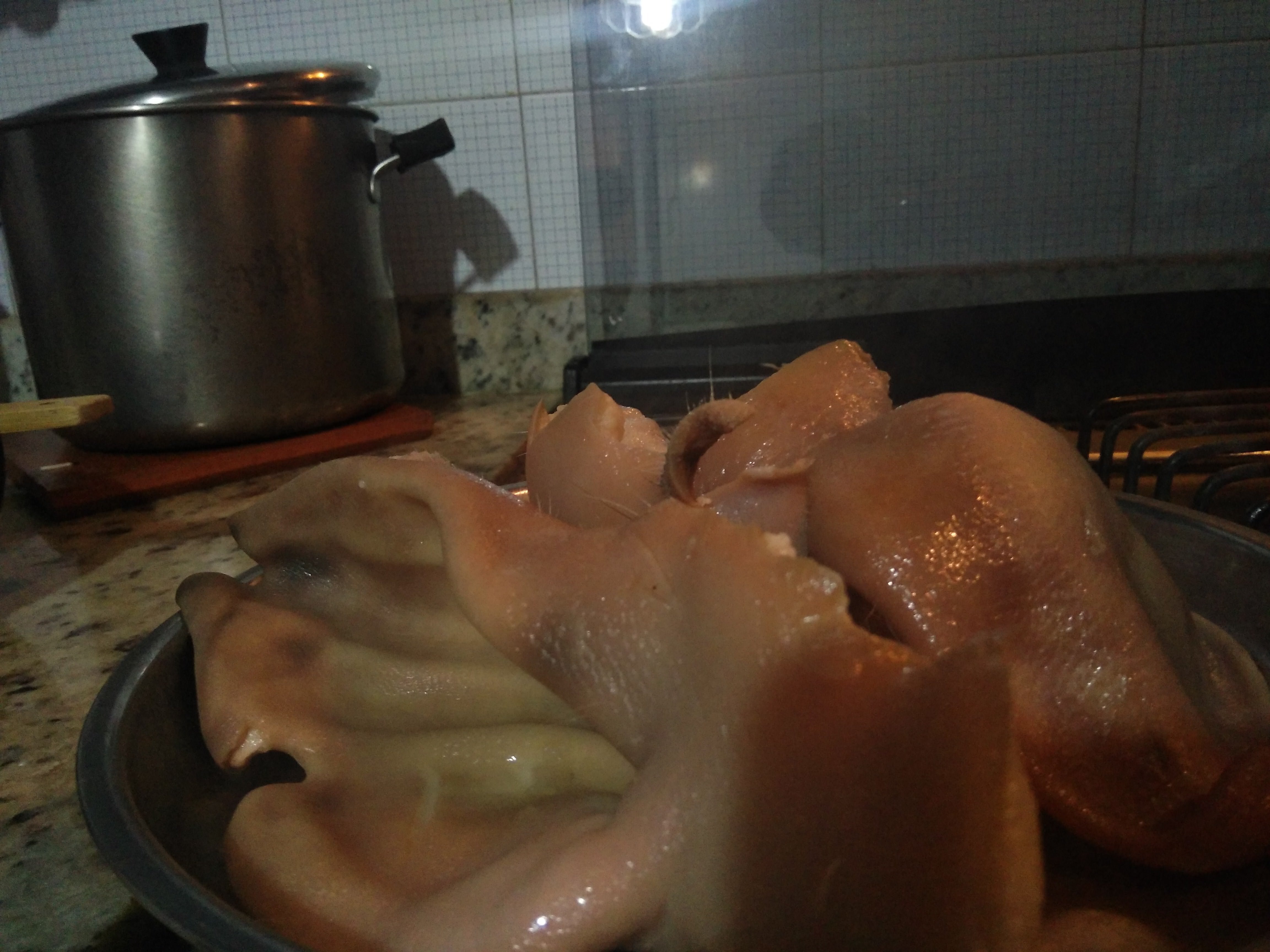 Step 2
Get the ears while they are hot and slice them.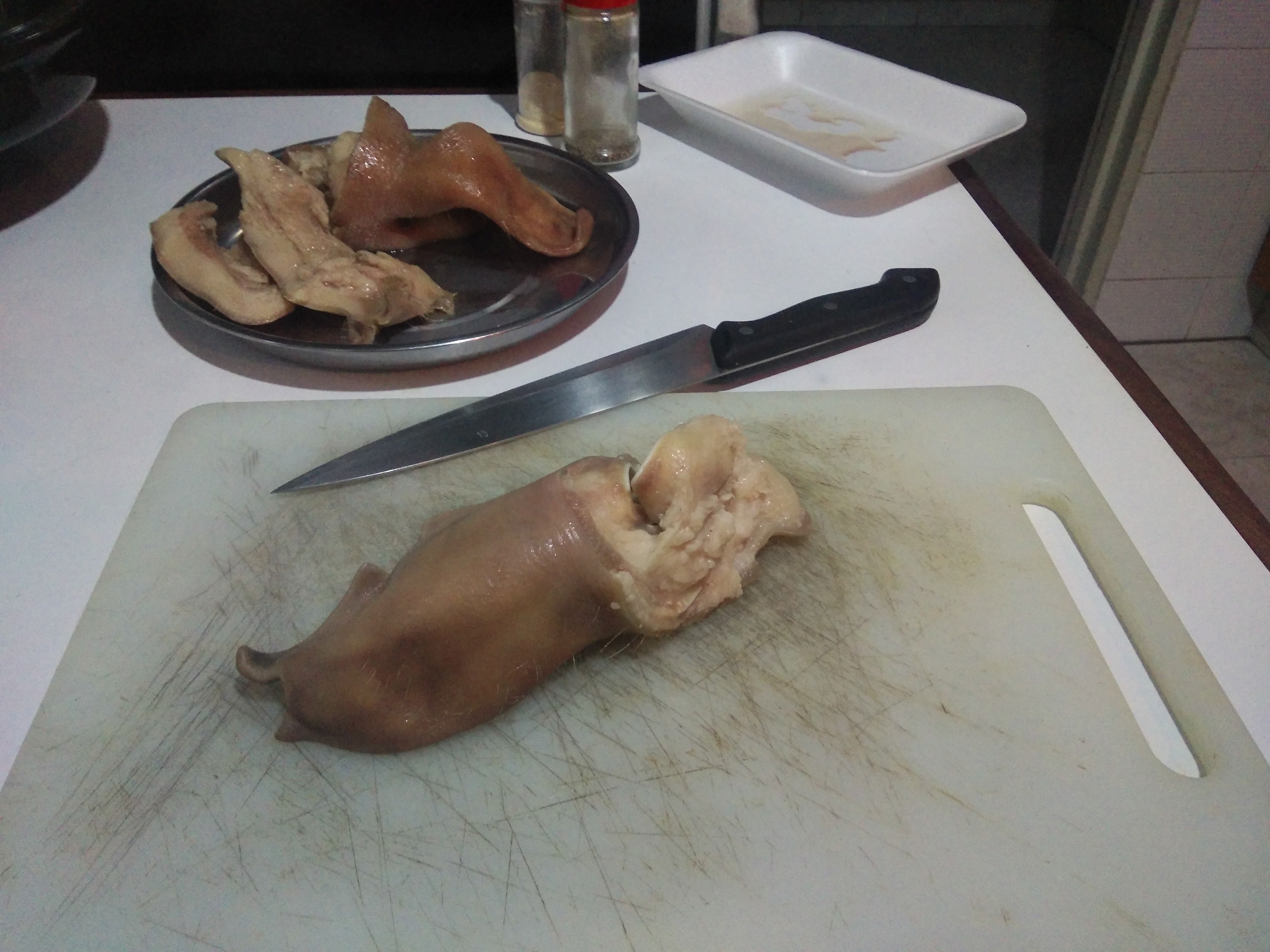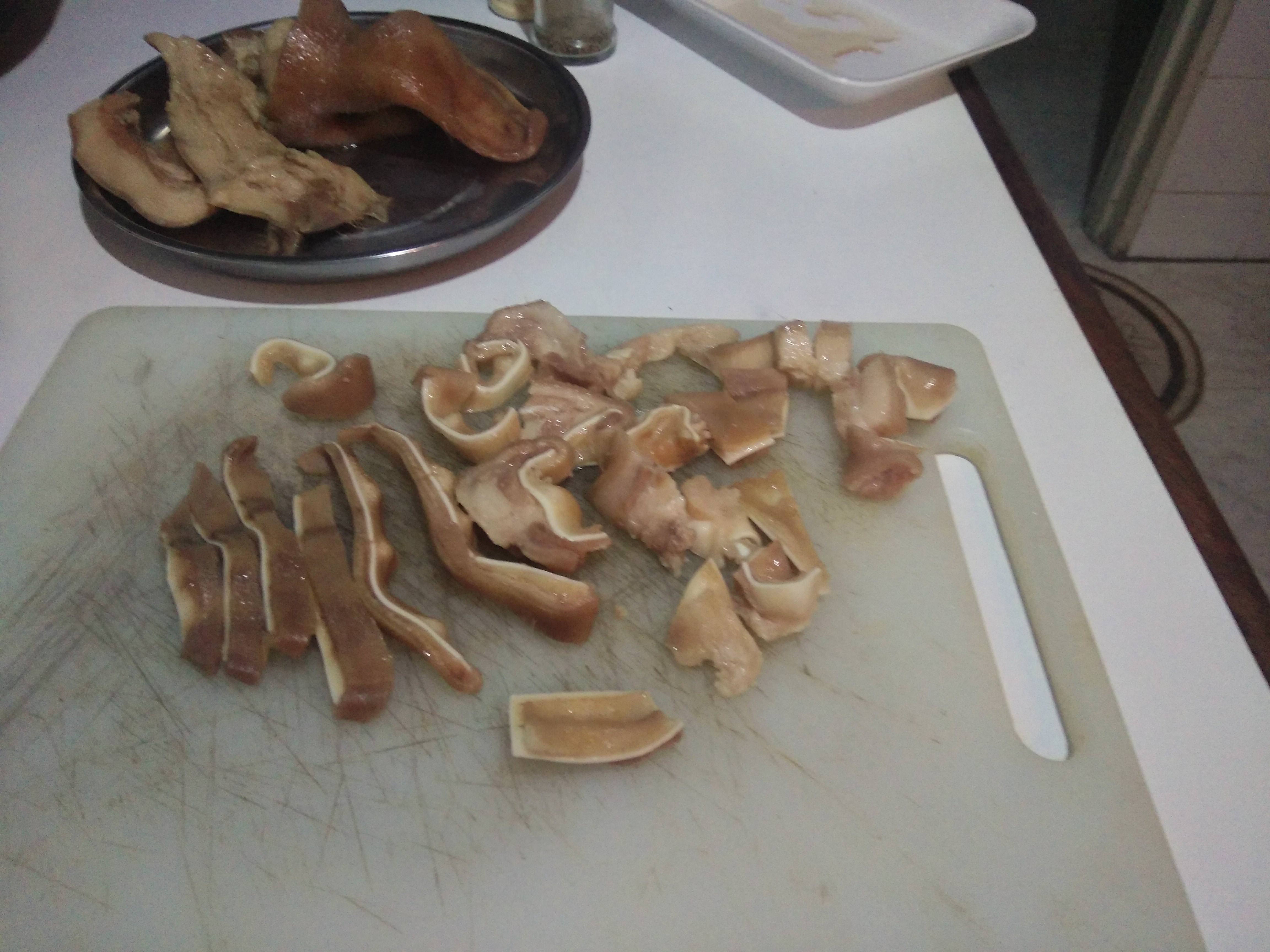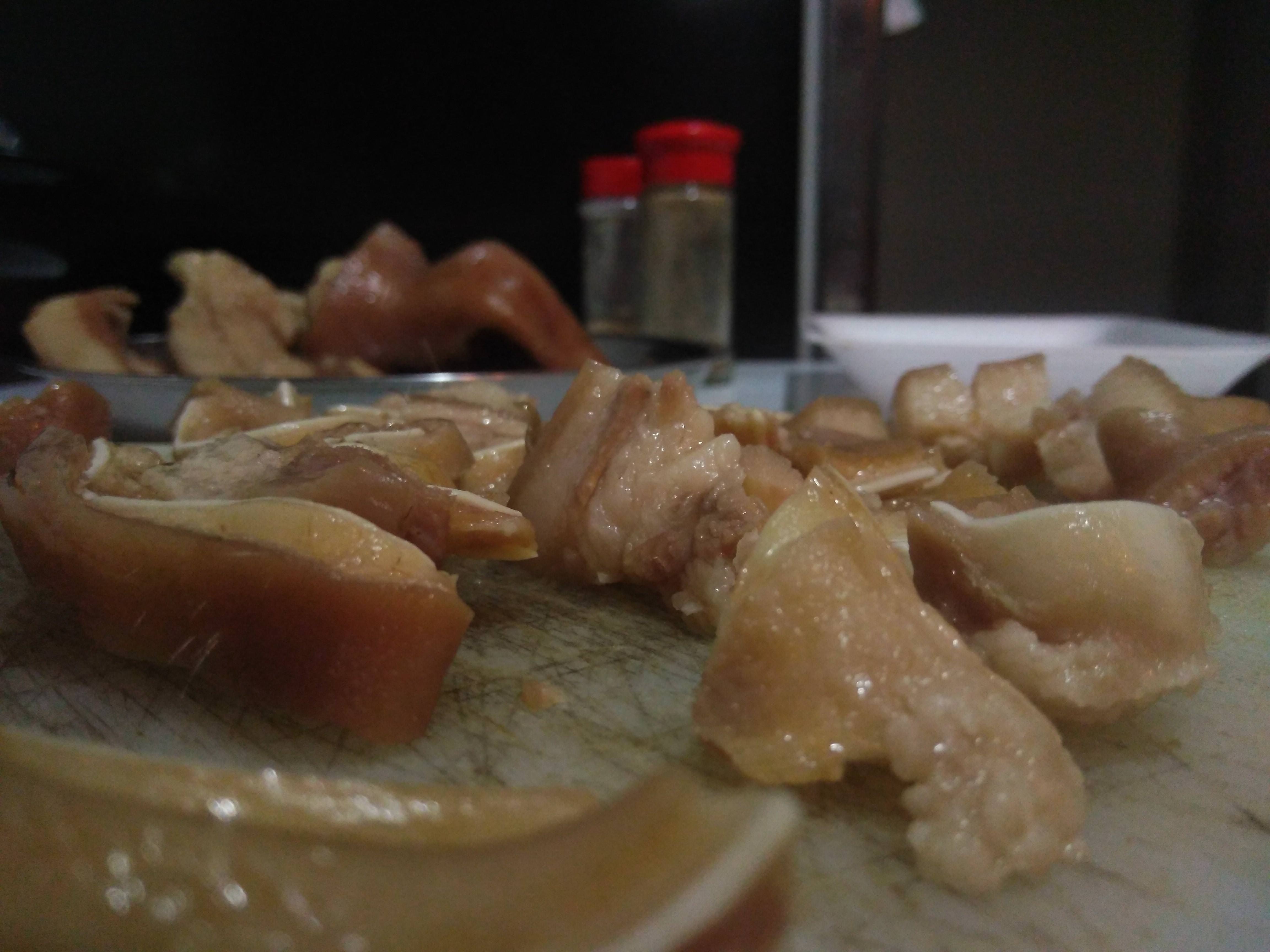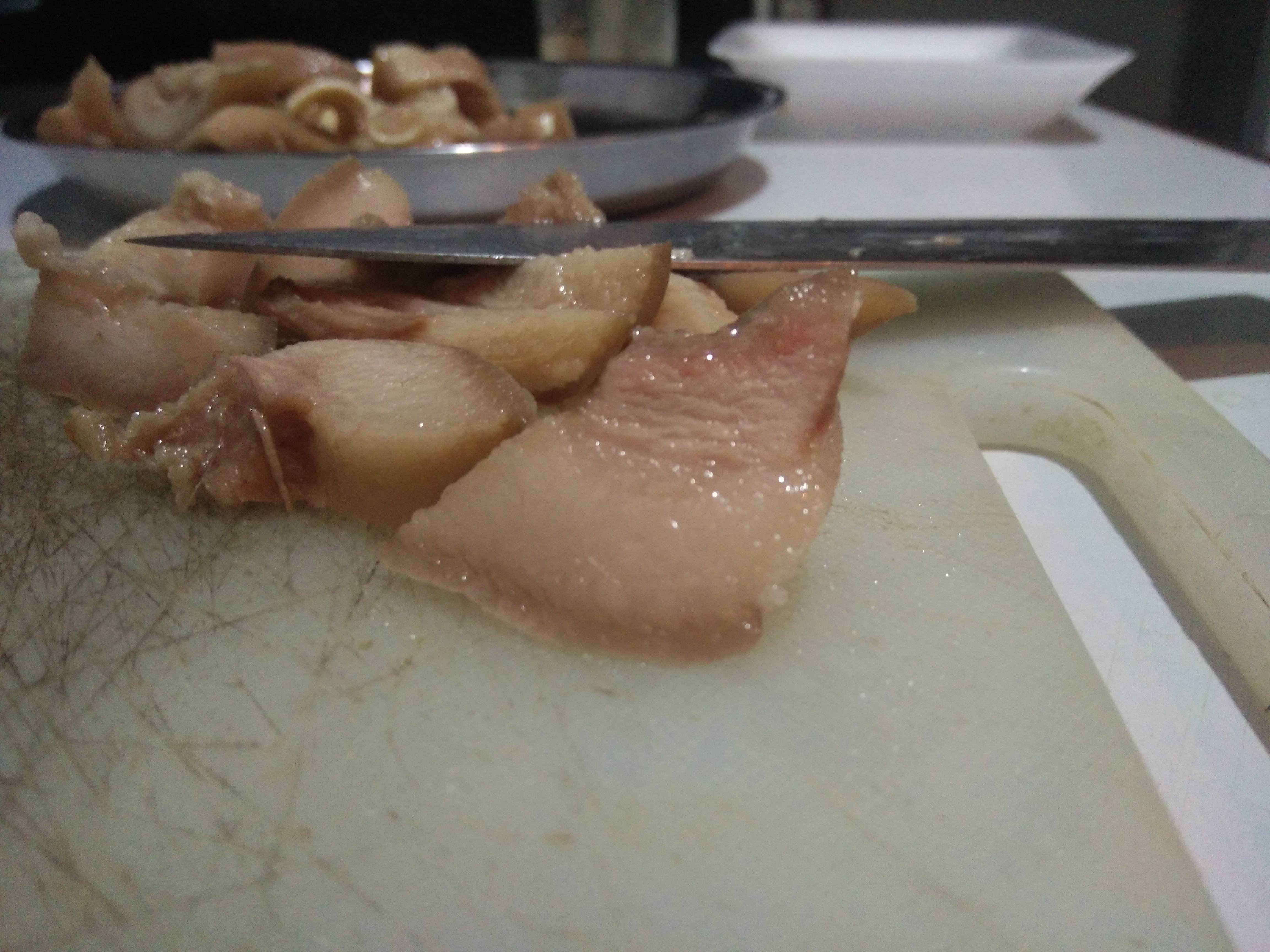 Step 3
Cut the tomato, onion and the carrot and fry it all in a pan with oil. Cut the potatoes and boil them 5minutes.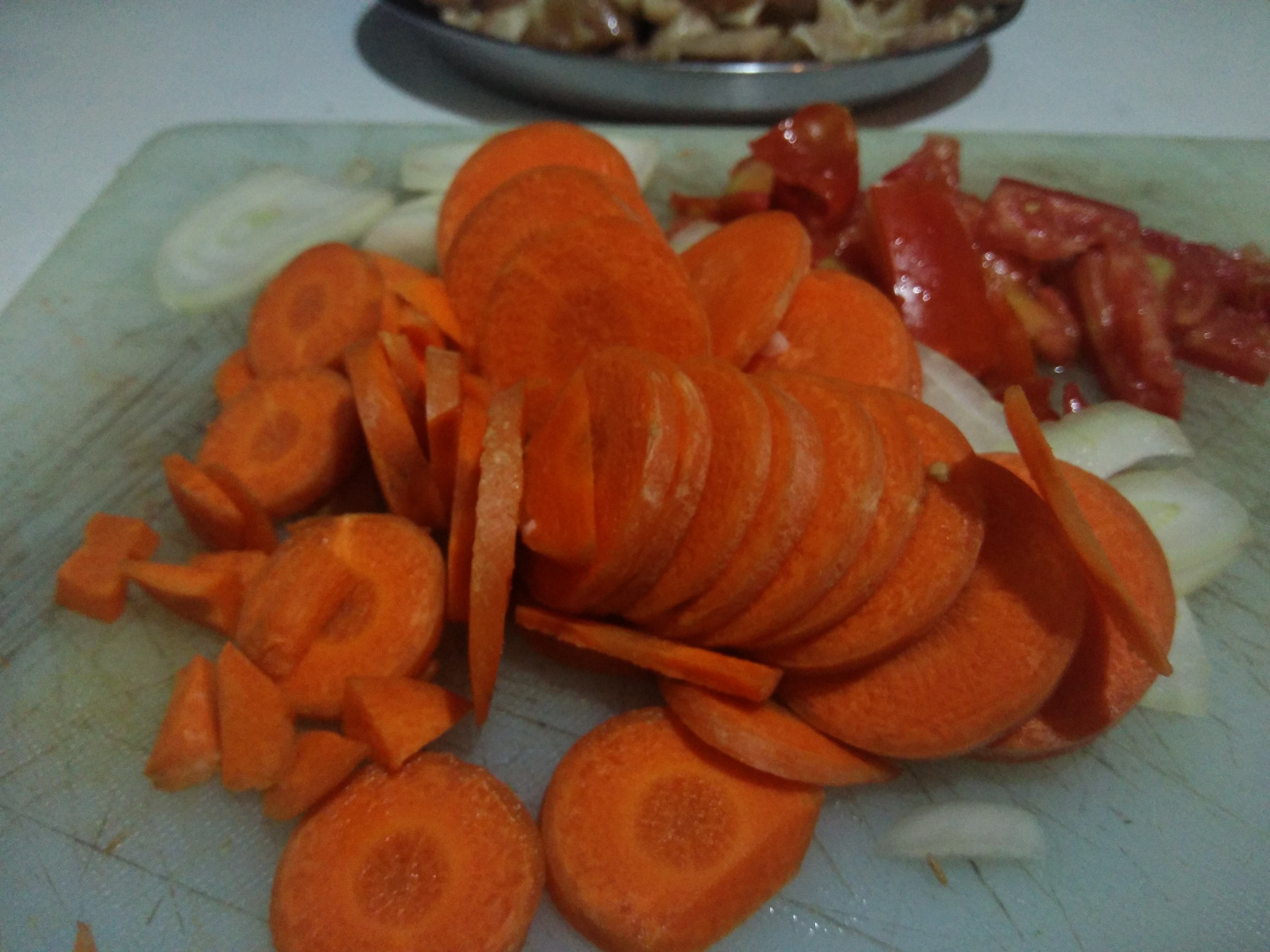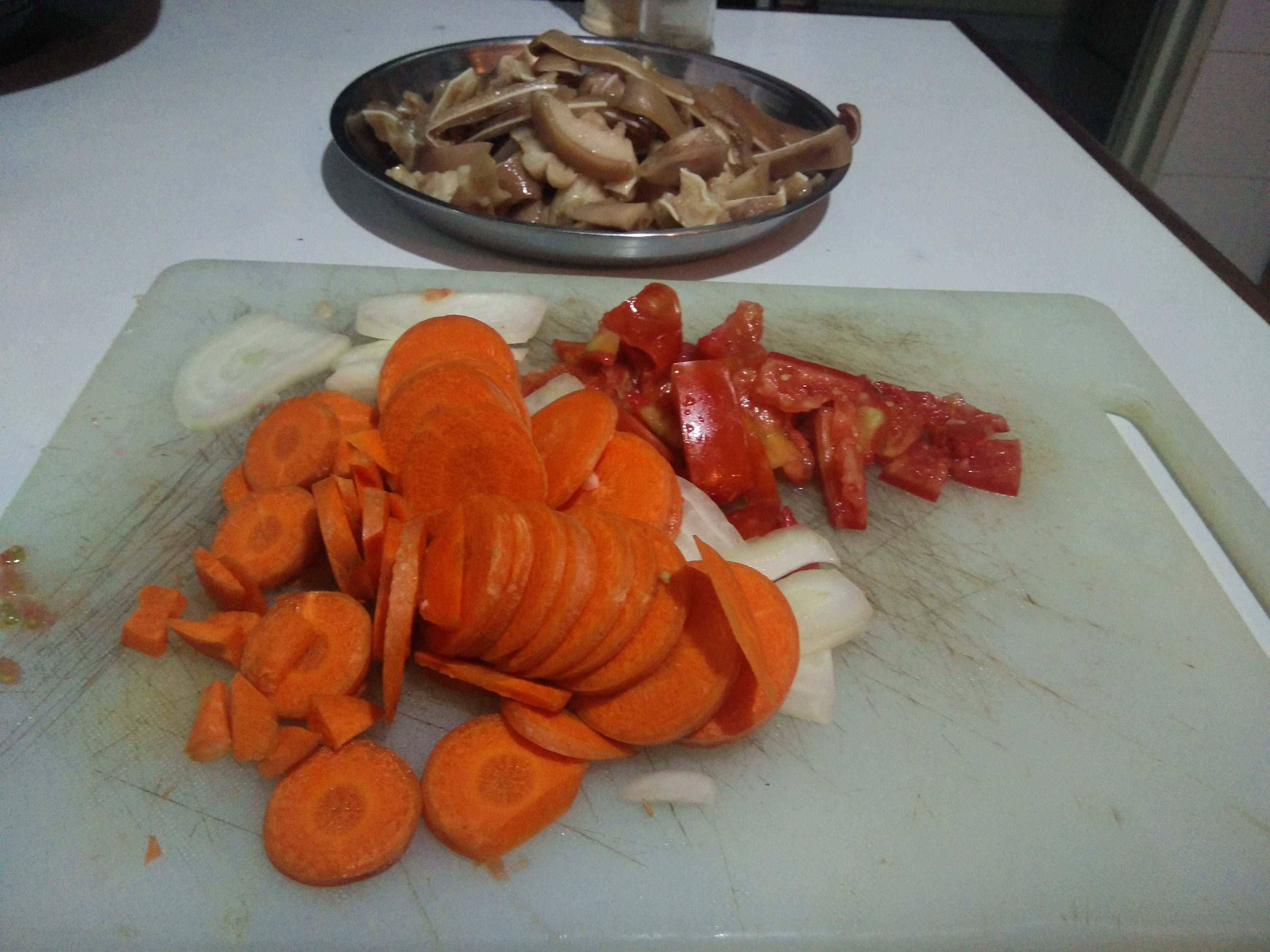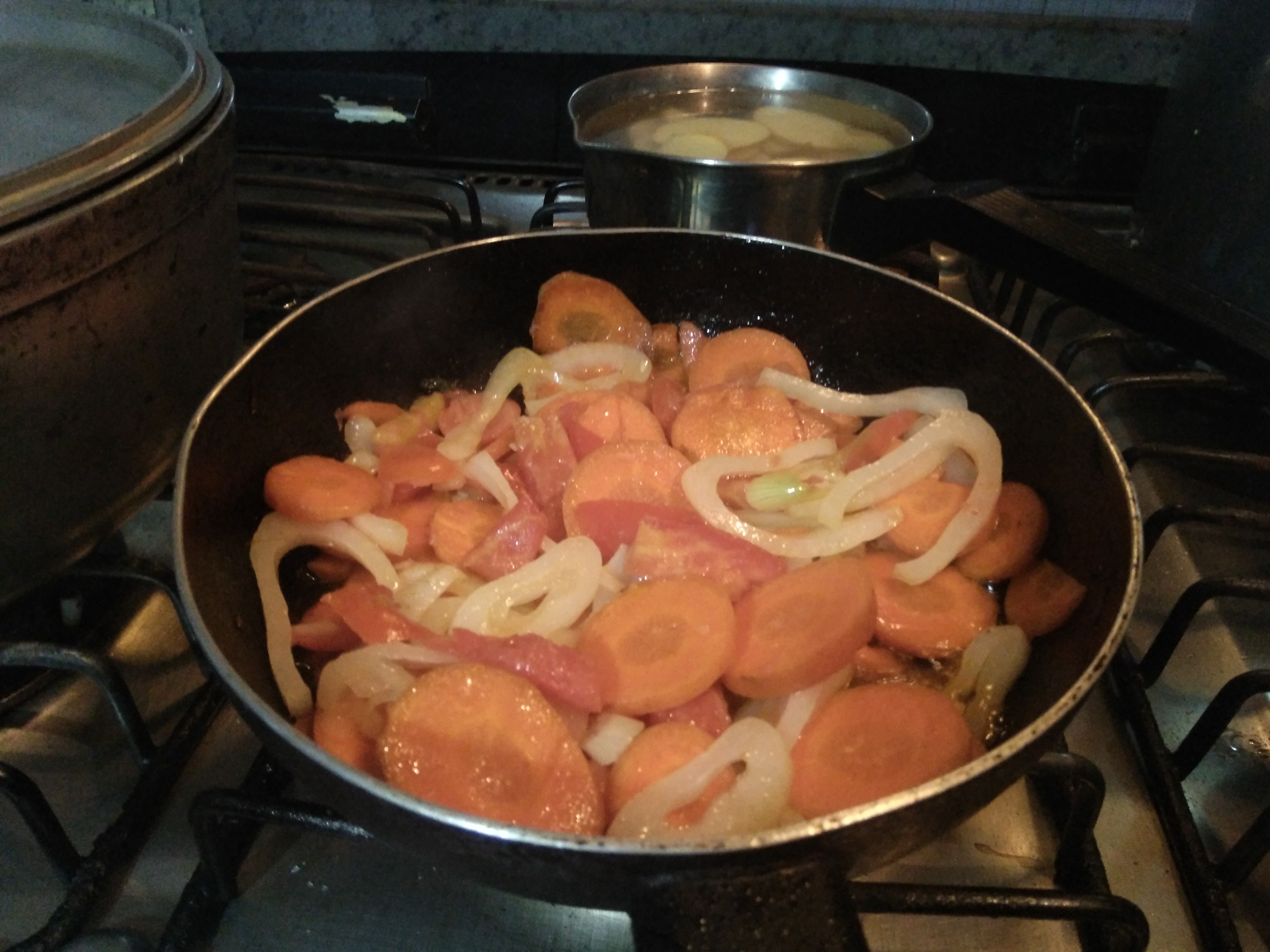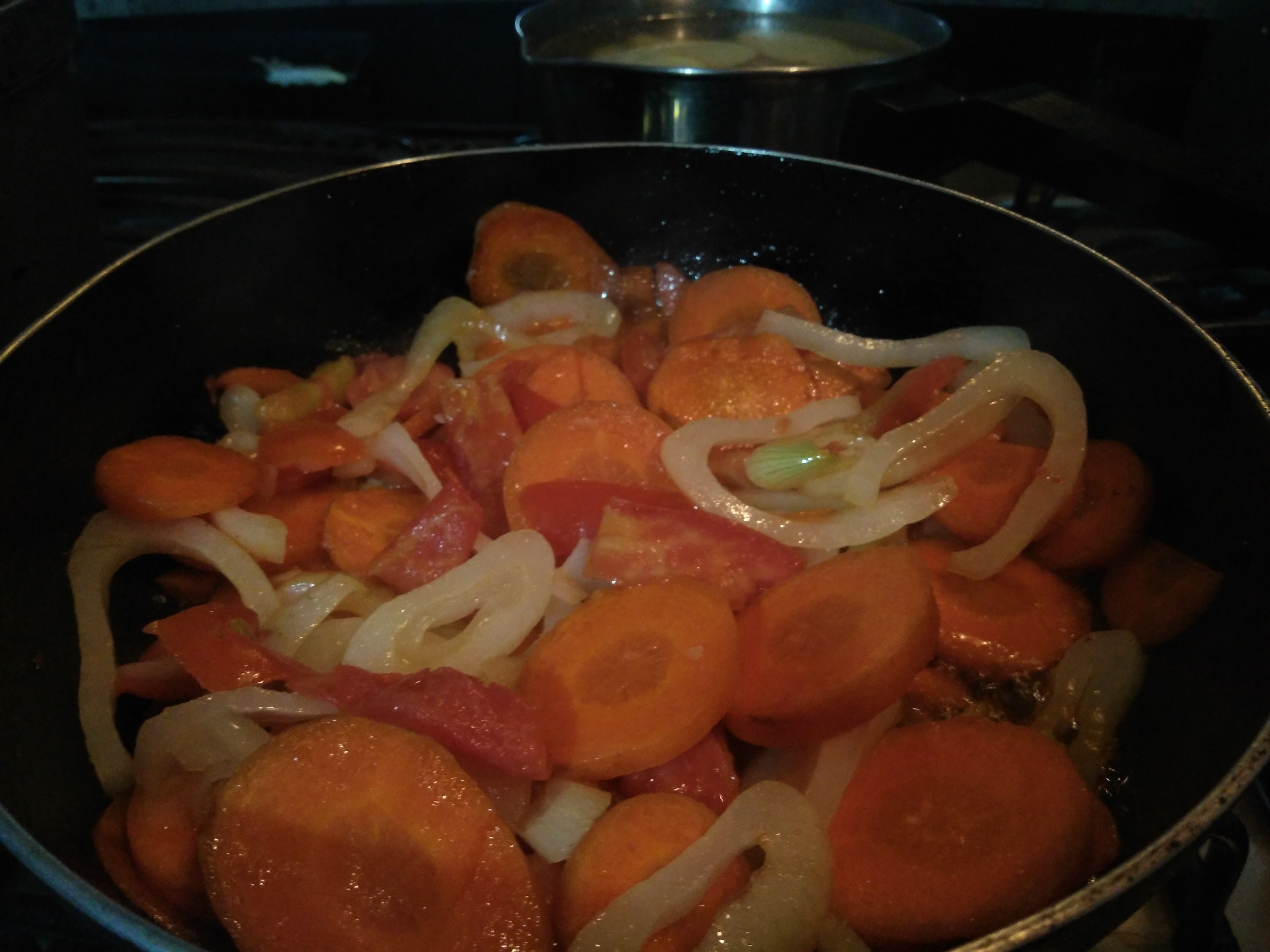 Step 4
Once it has cooled down, mix it with the blender adding a glass of water, pepper, garlic powder and salt to taste.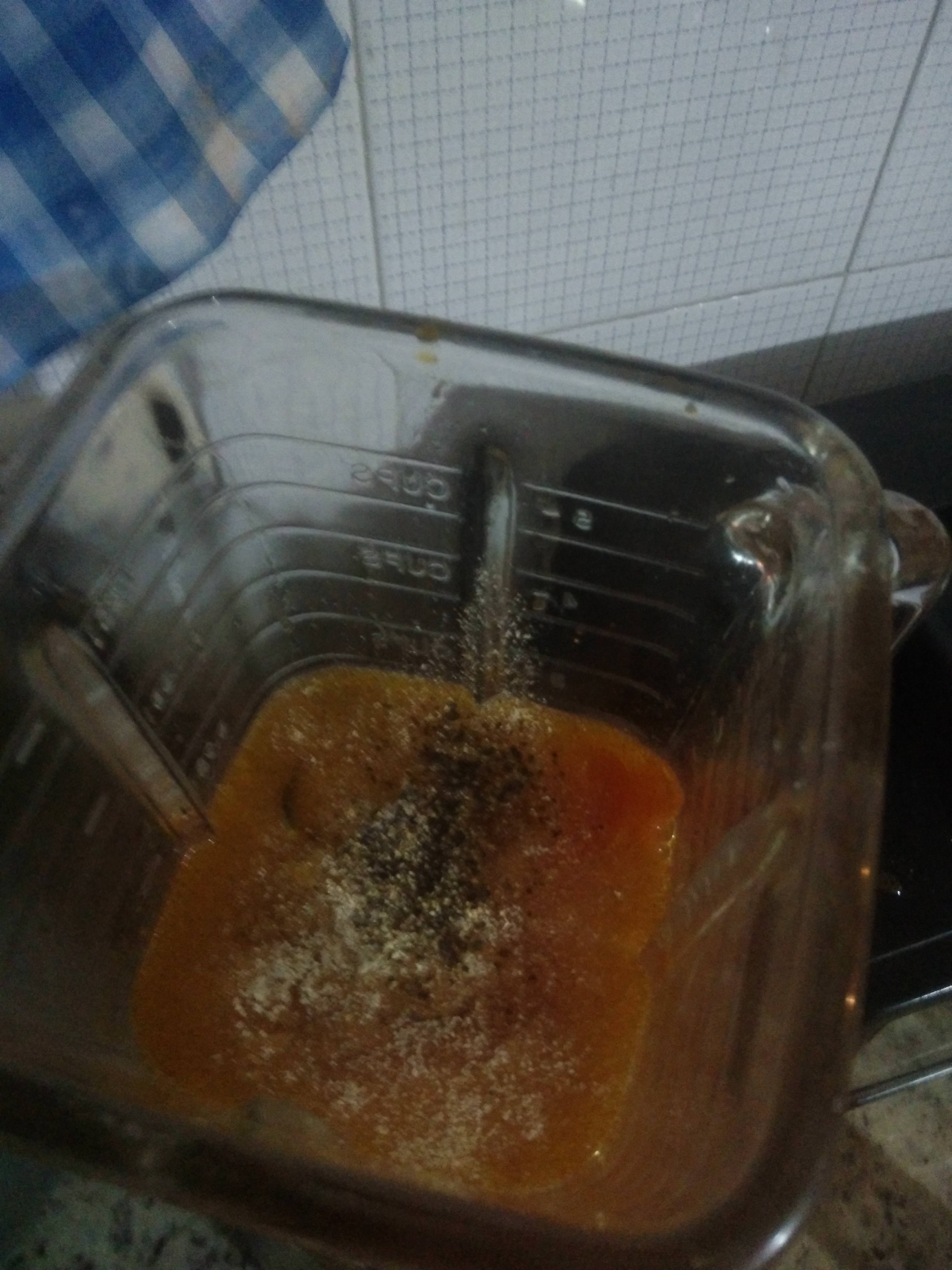 Step 5
Add the ear slices with the potato slices and bring everything to boil for 10/15 minutes until the sauce texture is to your liking.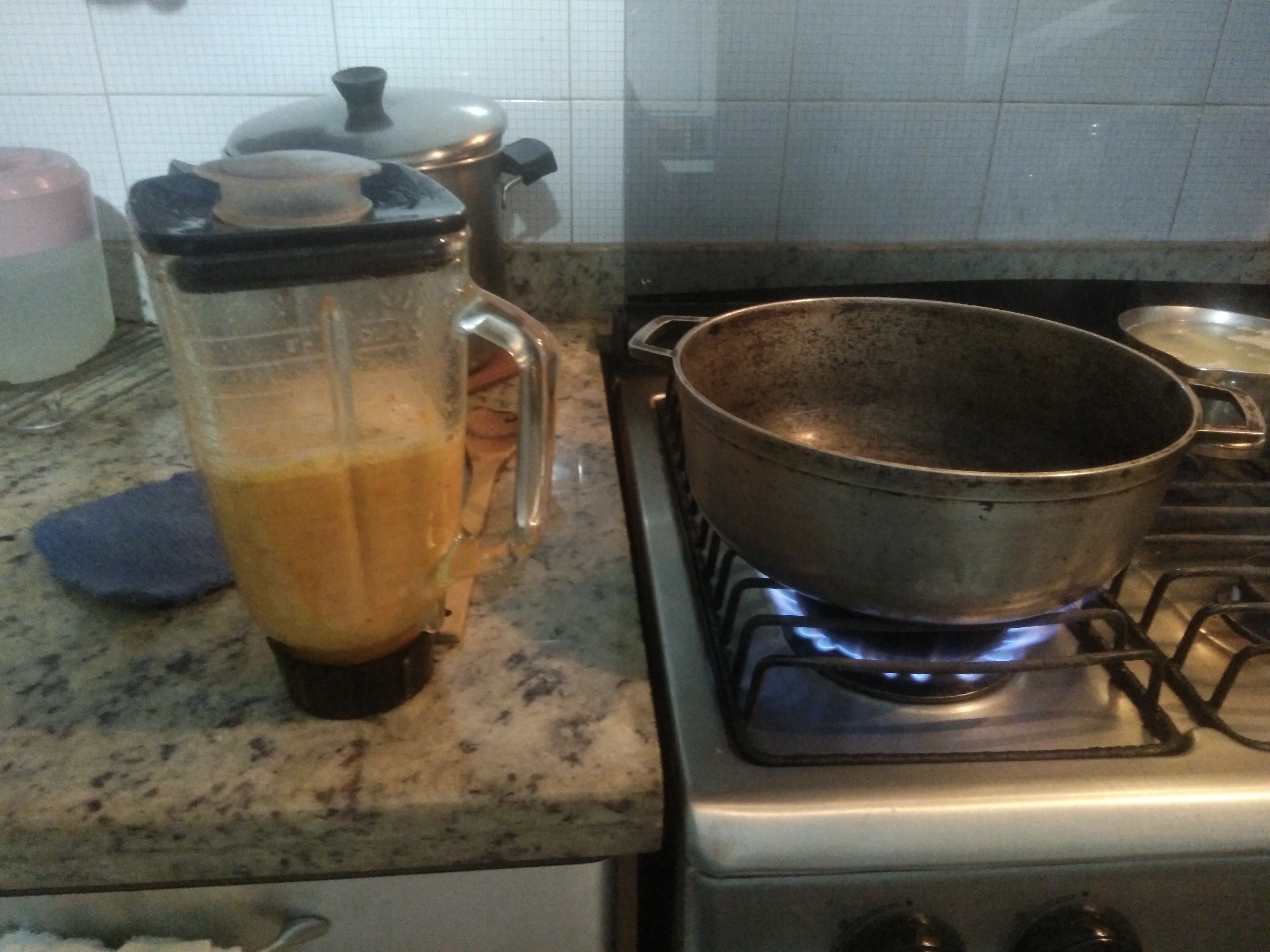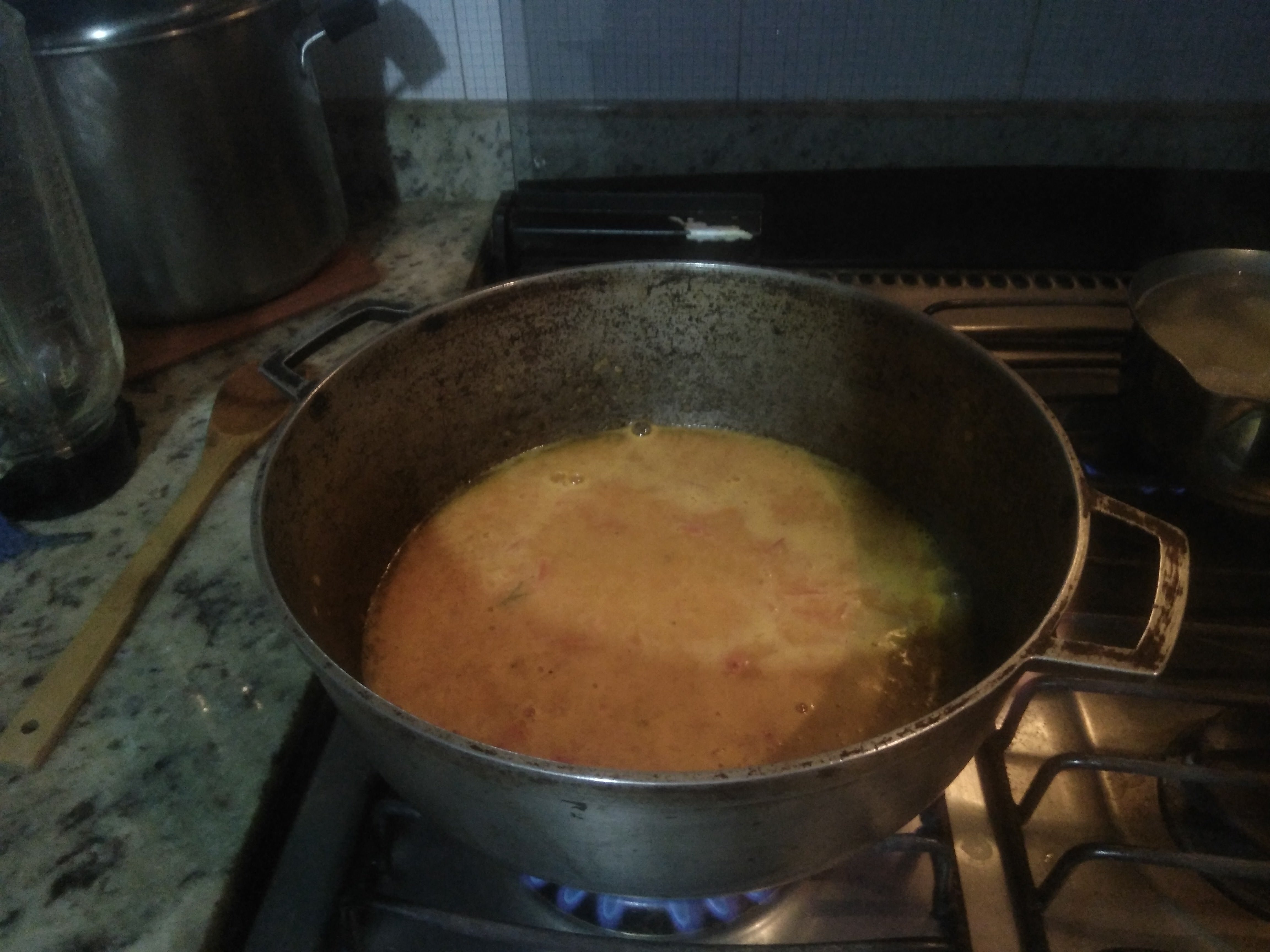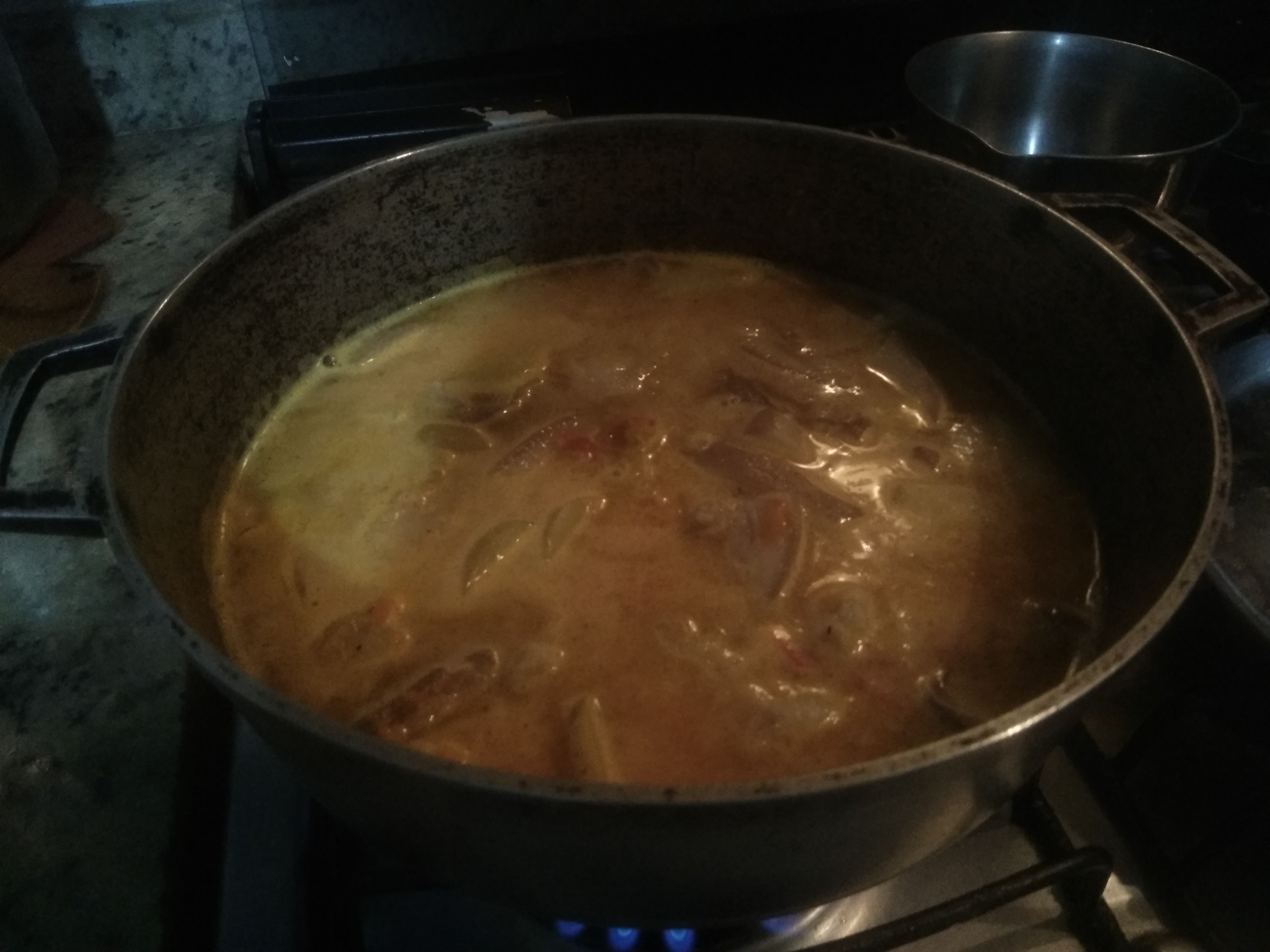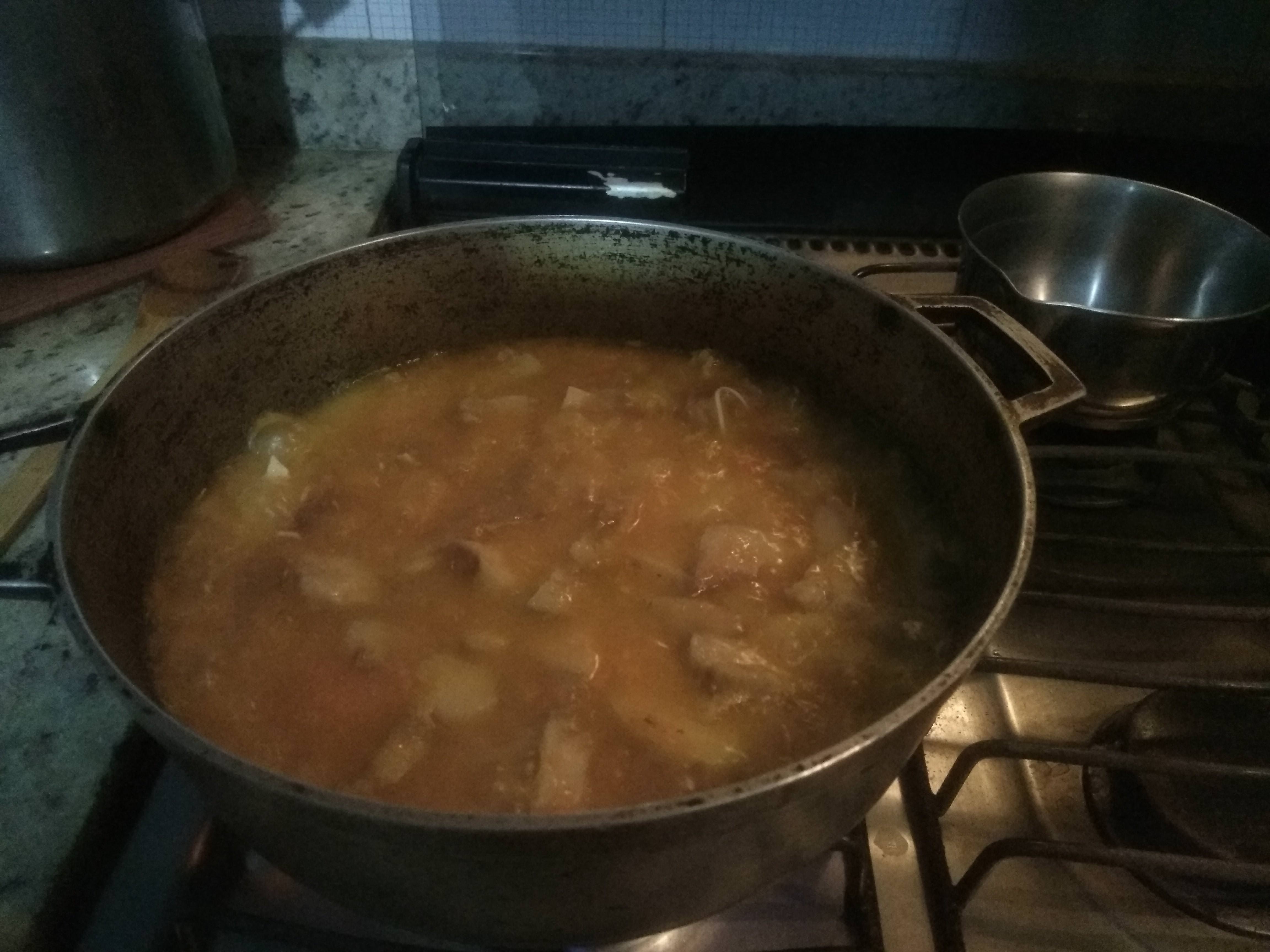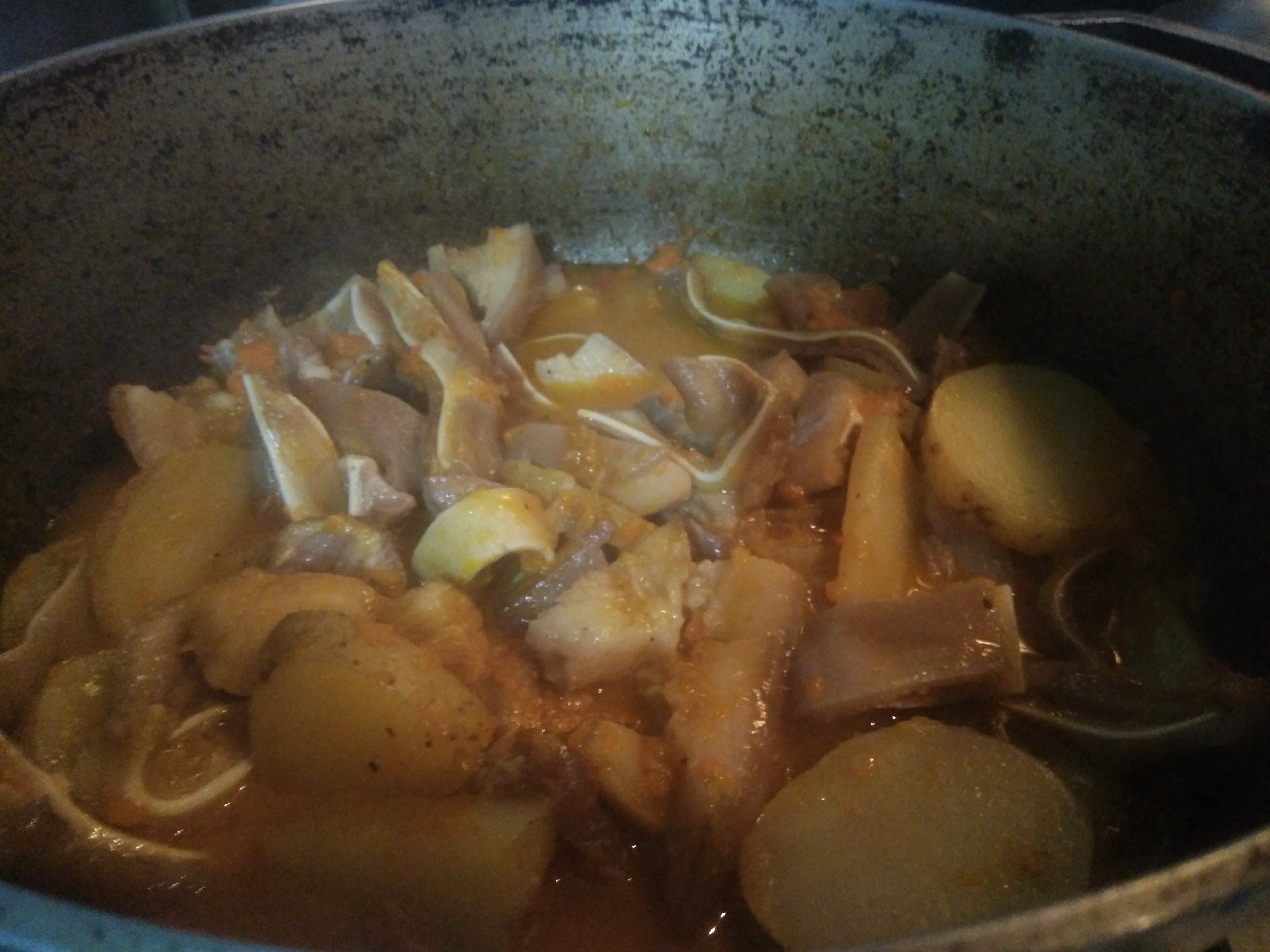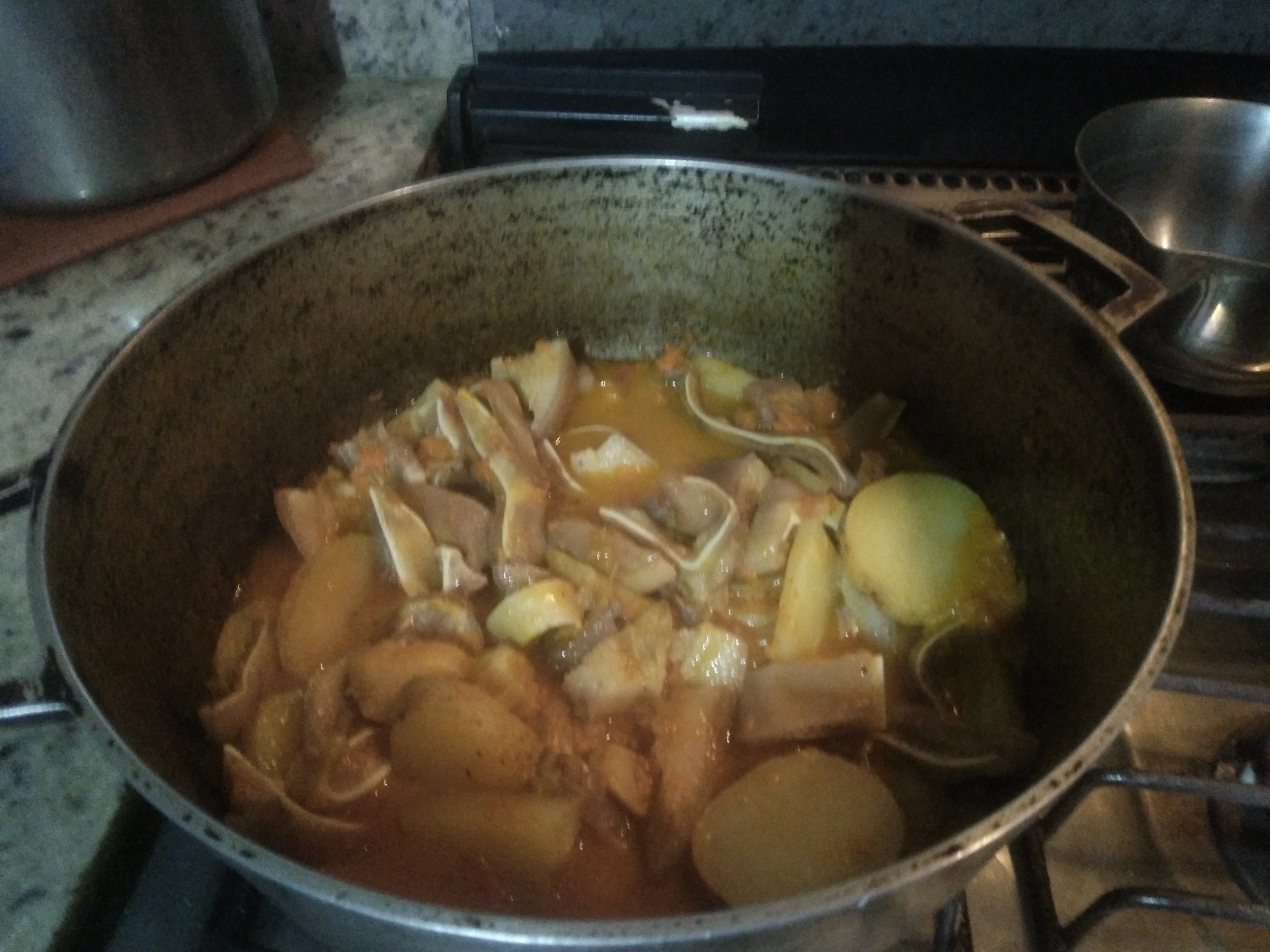 Finally, I served the pork ears with half of a boiled plantain with its peel, rice and a glass of oatmeal.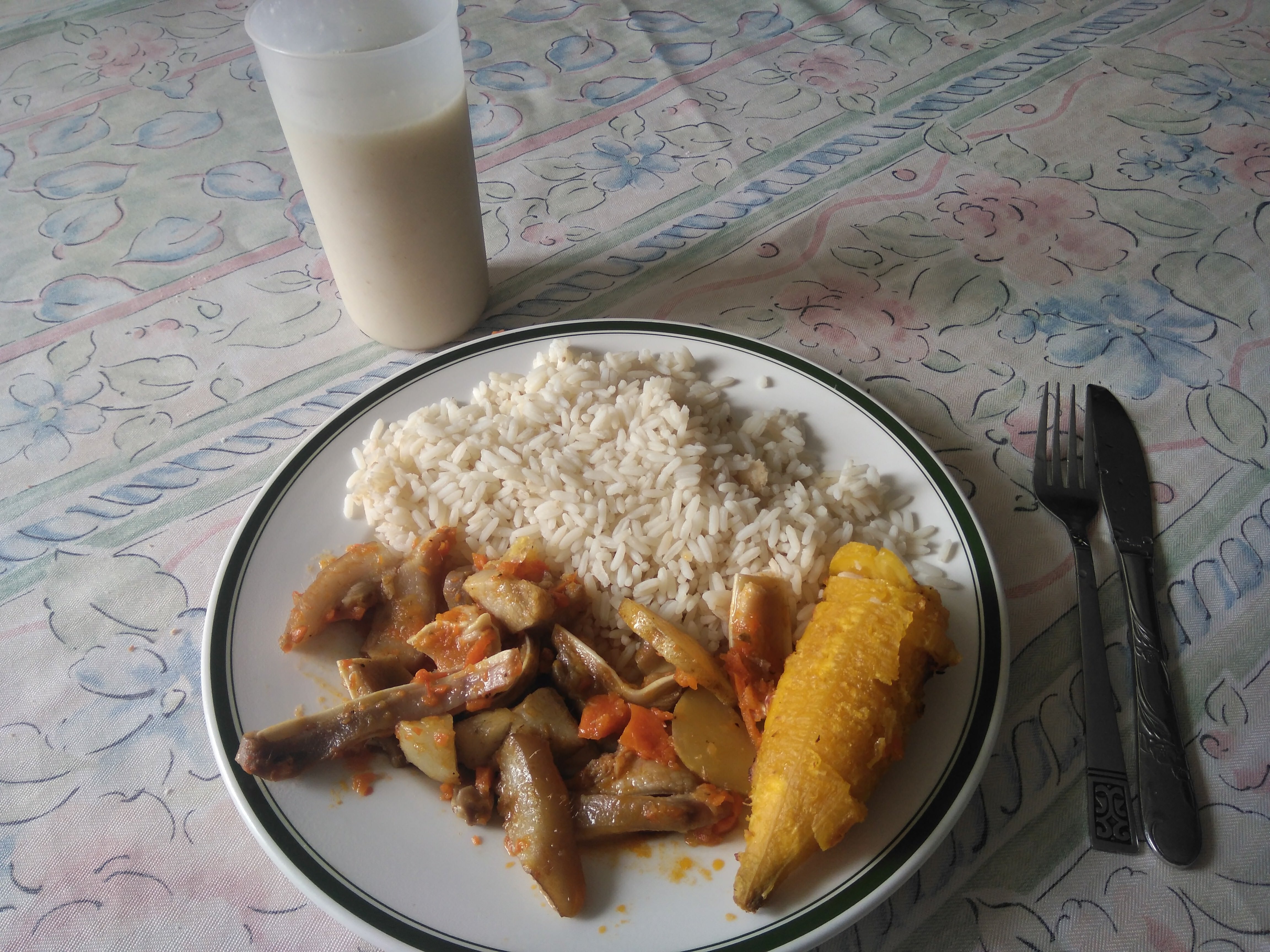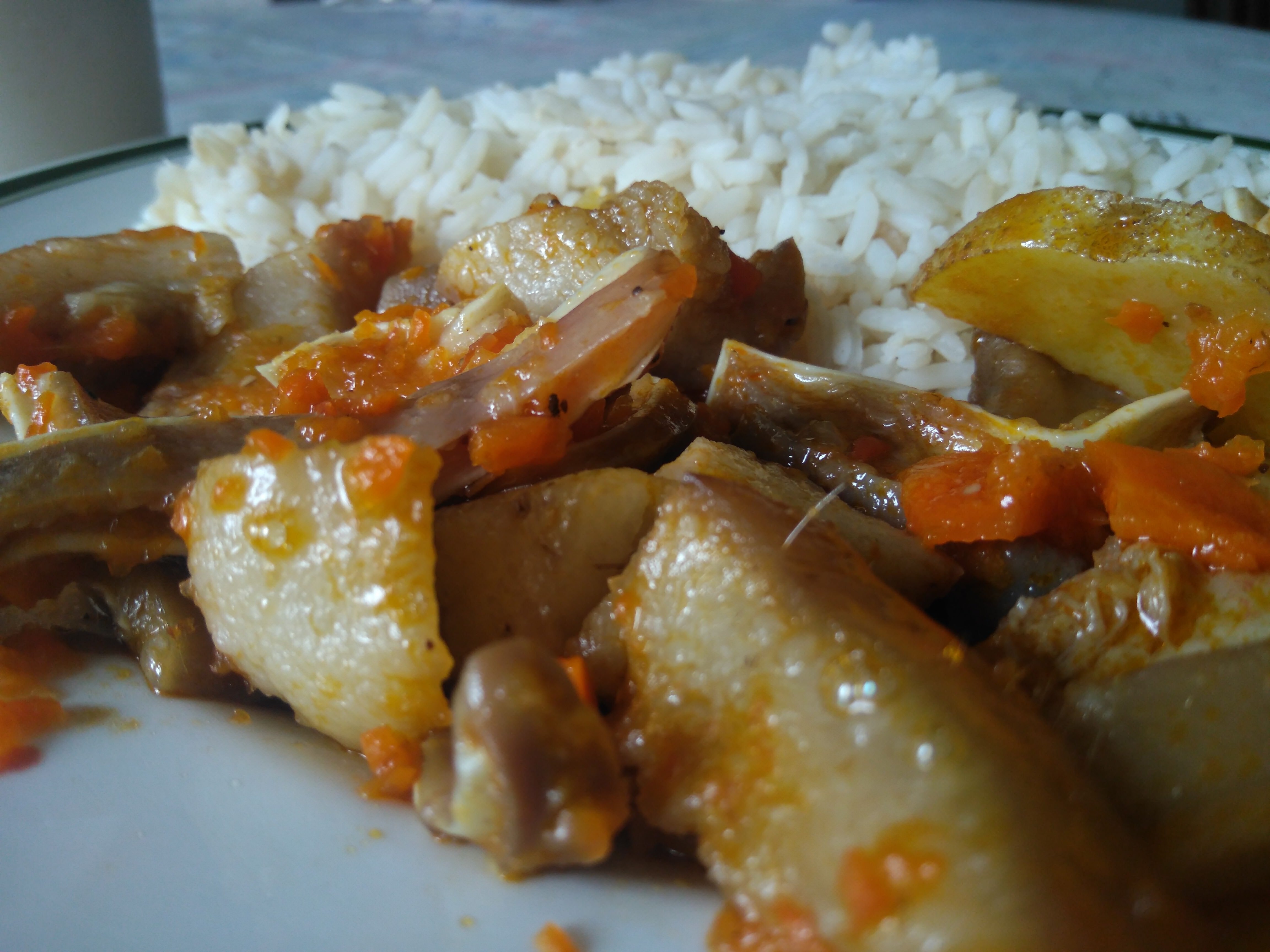 I hope you try this recipe and tell me what you think :)